This post is sponsored by BabbleBoxx.com on behalf of Boston Market.
Boston Market's Family Meals are a great way to provide a convenient, hearty meal for your family with no hassle!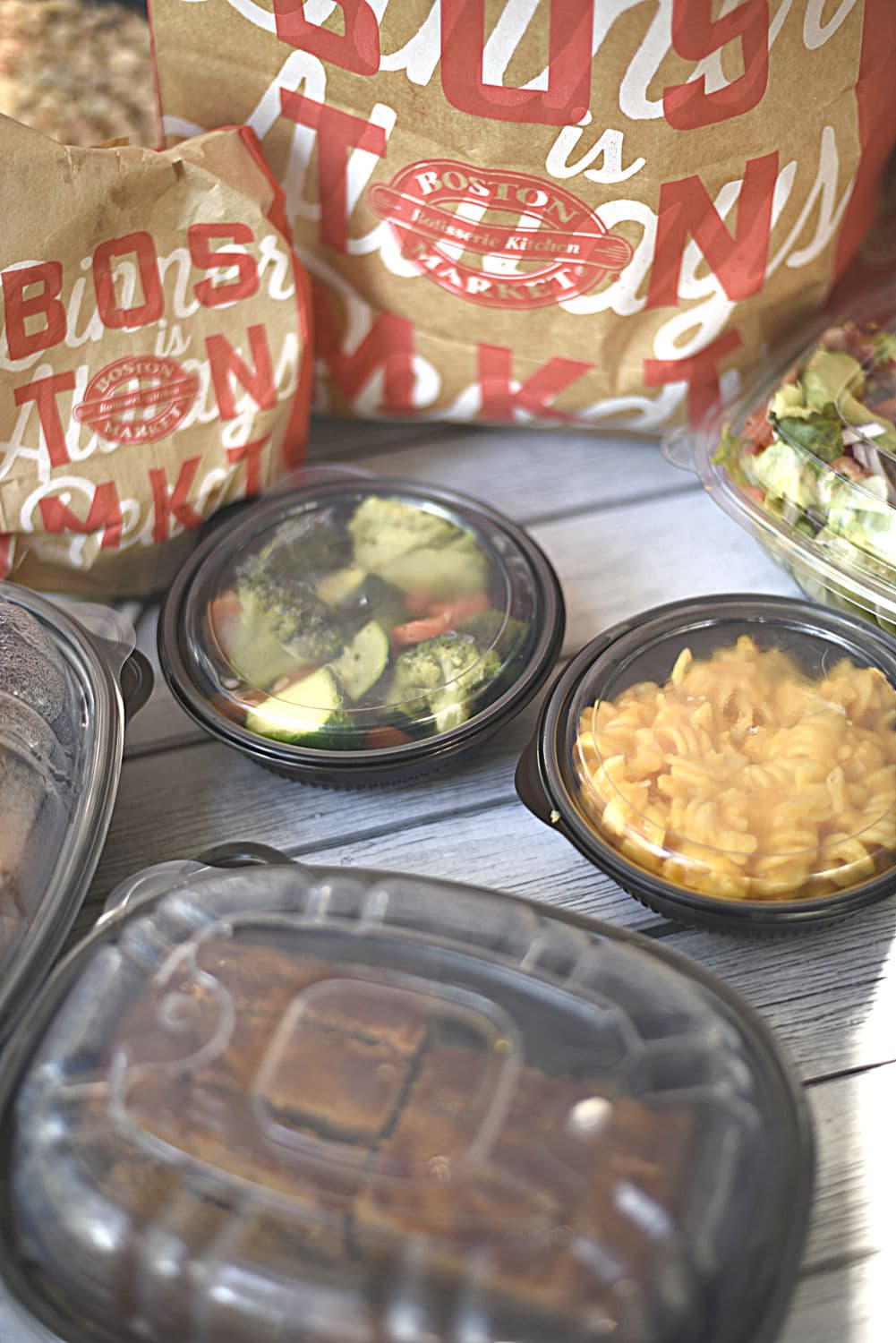 The Busiest Time Of The Year
Now that school is in full swing and Fall sports have started up, my family seems to be busier than ever. This makes me nervous because we haven't even made it to the holidays yet, and I know we will be even busier then! These days, providing a solid, nutritional dinner for my husband and two school-aged children is a constant challenge. With soccer, gymnastics, Boy Scouts and band practices, it seems like someone is always on their way out the door right when we should be preparing a home-cooked meal.
Sure, we could just grab a cheap hamburger at a drive-thru somewhere, but that isn't what I want to feed my children most nights! On the other hand, I also don't always have the time to spend in the kitchen cooking a proper meal.
Does this dilemma sound familiar? Us moms sometimes need a magic "panic button" that we can push and have a nice home-style meal appear on our tables. I've had the chance to try out Boston Market's Family Meals and I'm here to tell you that the magic button exists!
Boston Market-Providing Convenient, Quality Family Meals
Boston Market has been providing families with quality, rotisserie-style meals at a convenient value for 30 years at their more than 370 U.S locations. And now that families are busier than ever, they are here to make things a little easier on us.  The fact that they offer different size family meals for 3-6 people means that a home-style dinner is never more than a couple clicks away. By either going to their website or using their convenient app (available for iOS and Android), you can easily order your meal and have it on it's way to your table without even turning on your stove.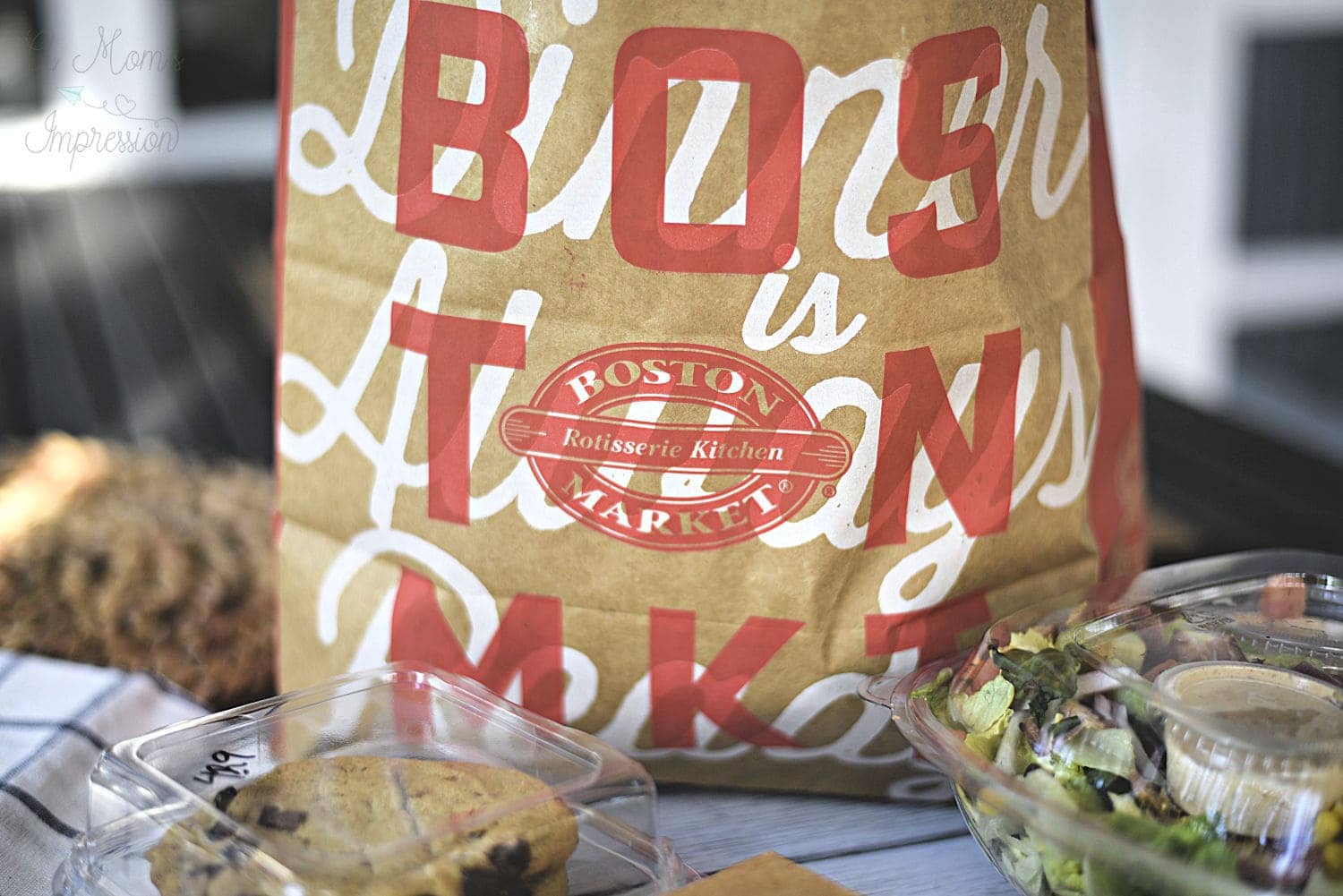 After ordering, you can choose to dine in, pick-up or even have them deliver it to you. If this sounds like something you'd like to try, now it the perfect time!  Because from now until October 27,  you can add a whole rotisserie chicken to the purchase of any family meal for just $1.99.

And it gets even better! What meal is complete without dessert? Now, you can also use this special coupon code to get a FREE Pecan or Apple Pie! This offer will last until September 30 so make sure you take advantage! Here is a special coupon to use just for you!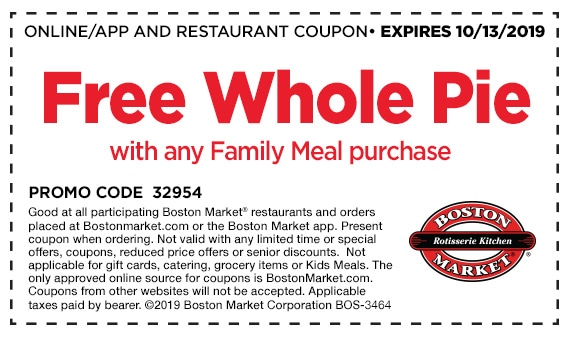 Our Experience With Boston Market Family Meals
We had the opportunity to try it out earlier this week. I simply got on bostonmarket.com and followed the instructions to order our food. The process is extremely user-friendly and in no time, our food was being prepared for us.
We chose the Family Meal for 4 and were able to select between Roasted Turkey, St. Louis Style Ribs, Rotisserie Chicken and Meatloaf.  We selected the Meatloaf (you get 12 slices) because we are all meatloaf fanatics! In addition to the main course, we were also able to choose 4 sides to go with our meal. My kids LOVE Mac & Cheese so we definitely had grab some of that along with the Garlic Dill New Potatoes, Fresh Steamed Vegetables and a Santa Fe Salad. Our meal also came with 4 mini corn bread loaves.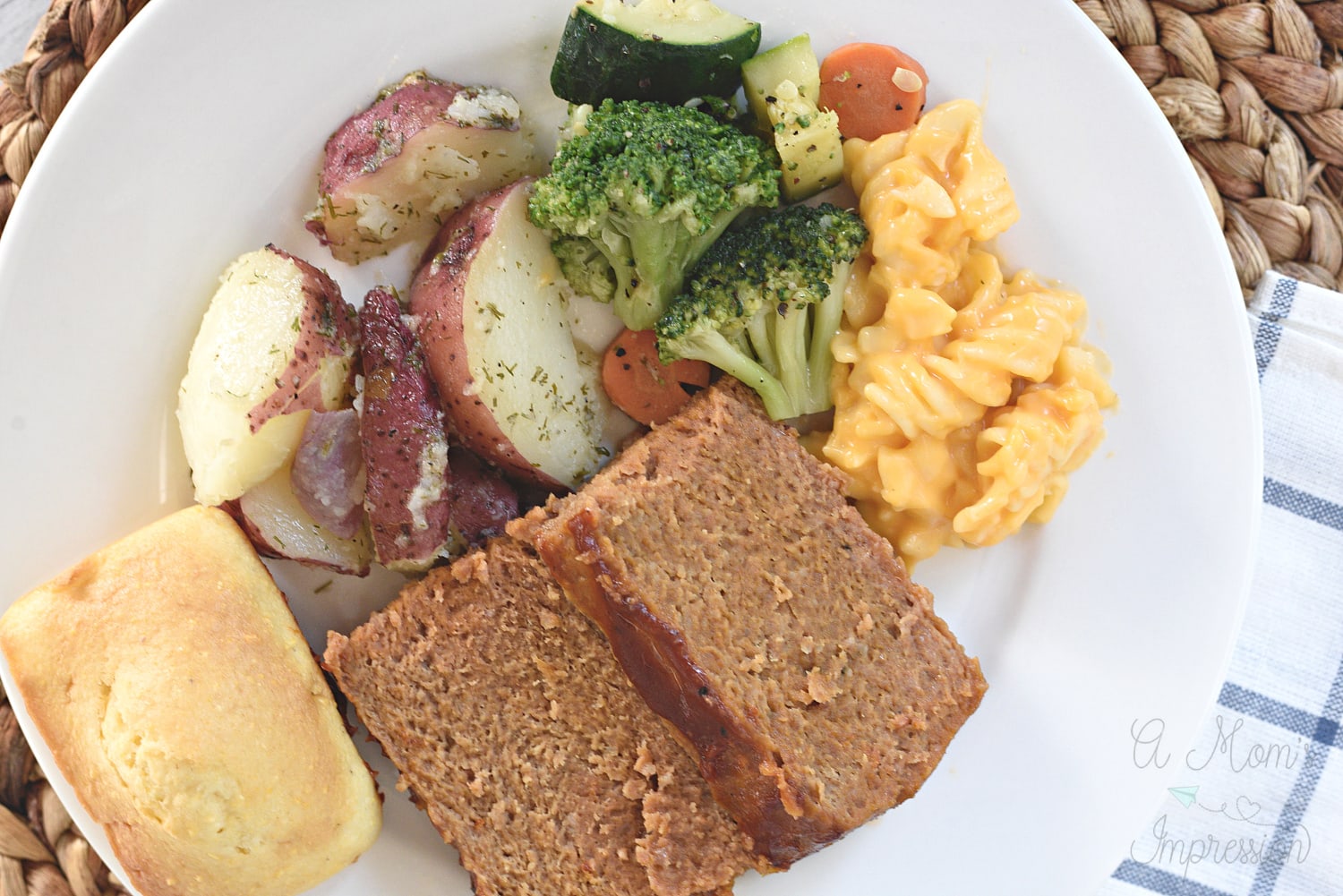 Along with all this food, we added our Rotisserie Chicken for $1.99 and our free Apple Pie. My husband went to pick it up because he had to run some errands around the Boston Market location anyways. But it was really great to know that they could have delivered it if we needed.
When my husband came in the door about 30 minutes later, two things hit me. First, the awesome smell of all that freshly made food. The second: this is A LOT of food.
Quality and Quantity
The amount of food that you get in these family meals really makes this a great value. This wasn't just a family dinner for us. This was a family dinner, then a family lunch the next day, then another family dinner the next night! Just the fact that they gave us 12 slices of meatloaf was pretty impressive. We didn't even get to the rotisserie chicken until the next day for lunch!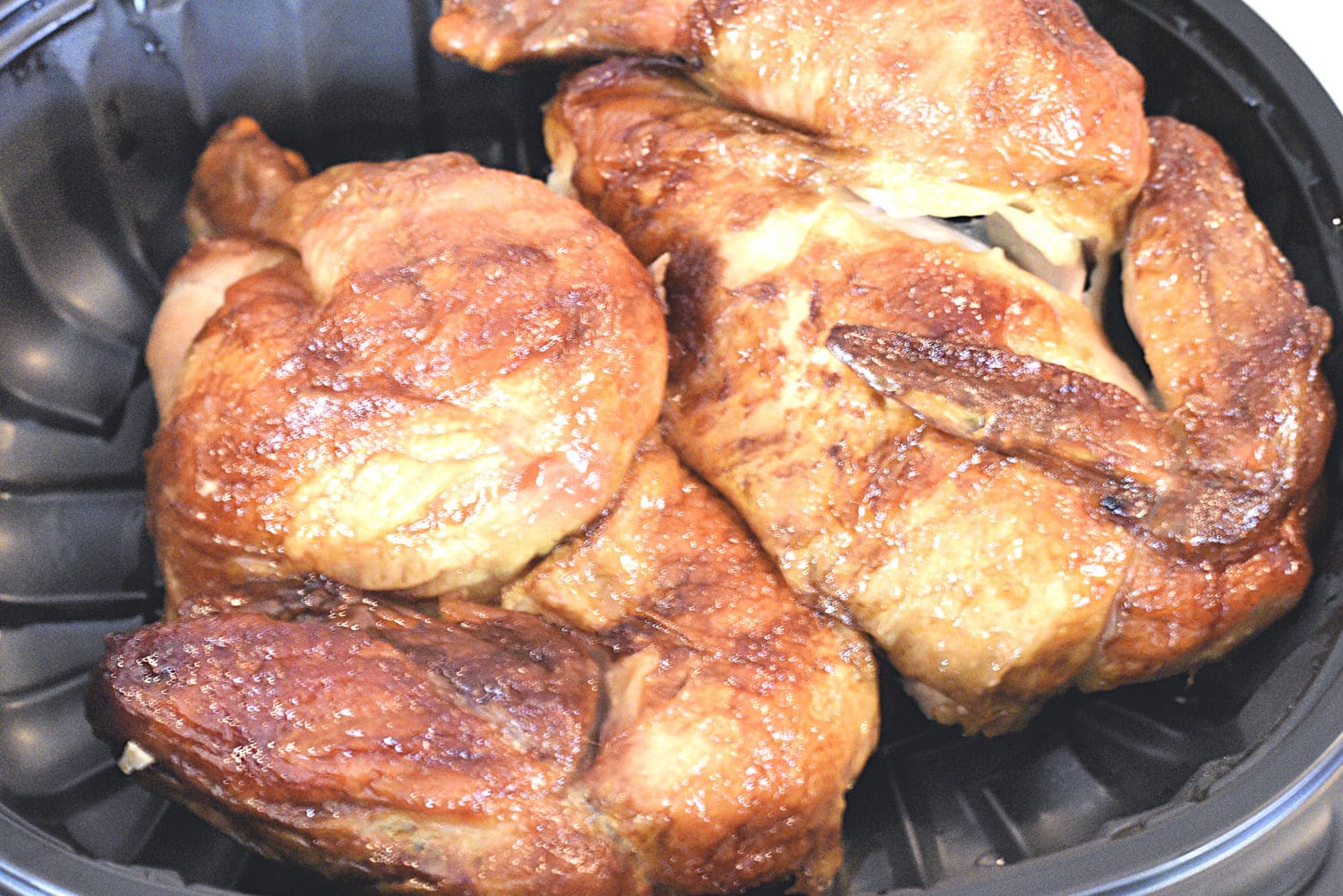 My kids loved the Mac & Cheese and I was incredibly impressed with the Santa Fe Salad: bacon, avocado, fresh vegges… yes please! My husband is trying to eat healthy for an upcoming beach vacation and he nailed those Fresh Steamed Vegetables and New Potatoes!
My husband is the biggest chocolate chip cookie fan in the world. So, when I saw them on the menu, I thought I'd sneak them into the order to surprise him. This man takes his cookies VERY seriously and he was incredibly impressed with Boston Market's cookies. As a special treat for my son, my husband heated one up and topped with a dollop of vanilla ice cream and chocolate sauce. It was unbelievable!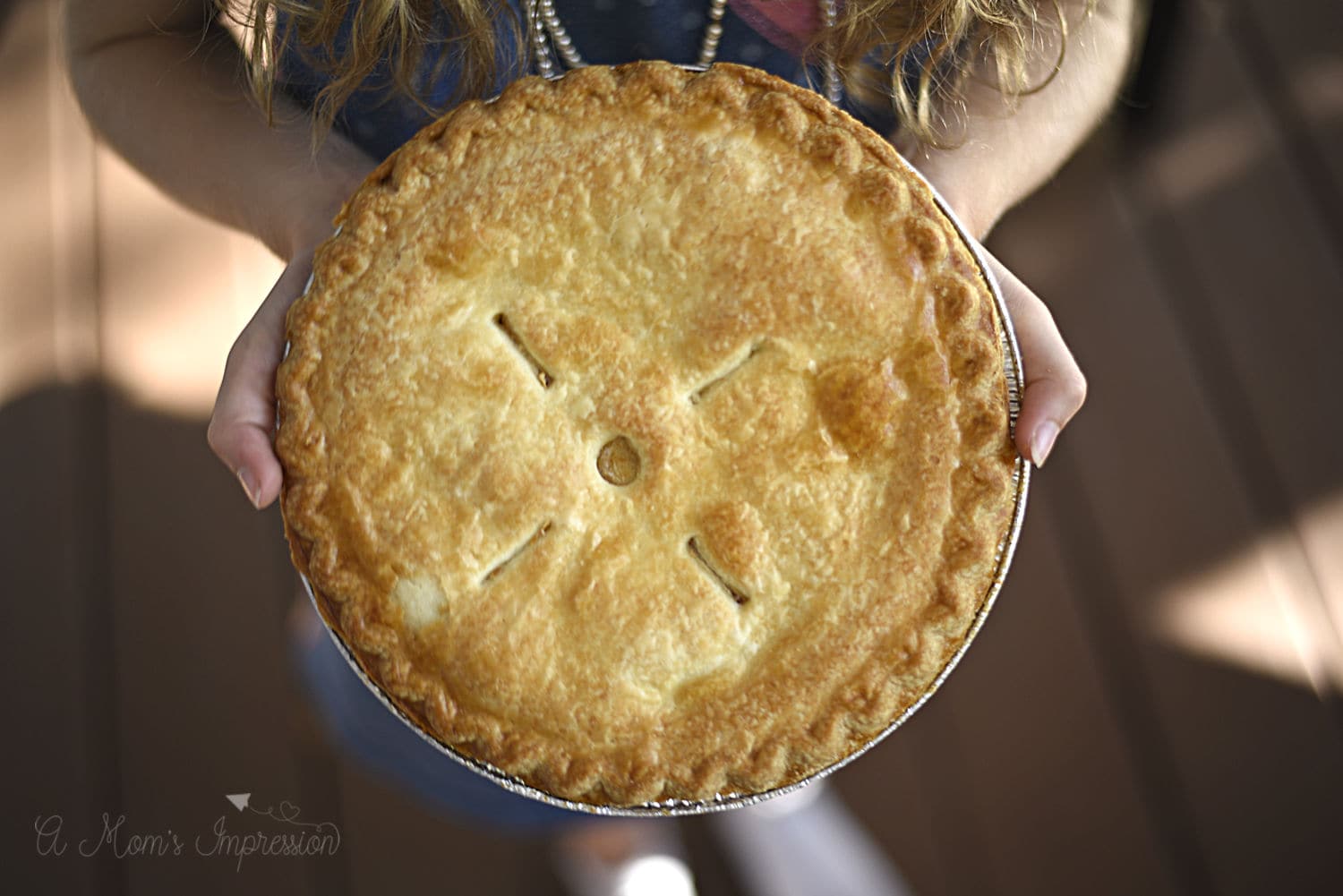 The Apple Pie was also really good. We actually didn't eat it the first night because we were focused on the cookies. But we at it the next day. I was pretty impressed with the pie, it also tasted great slightly heated up with a dollop of ice cream and caramel sauce on top.
Rotisserie Rewards
I was impressed with the Boston Market Family Meals. The quality and quantity of food they offer for the price is impressive. My husband also said that he saw a sign in the store that they cater as well. So I could certainly see us using them to provide food for a party in our home in the future. There is also even more incentive to use them again because Boston Market provides loyal customers with "Rotisserie Rewards". This allows customers to earn points through purchases on their website or through the app. These points can be redeemed for free food or exciting prizes.
I love knowing that I can push a few buttons and there will be someone preparing a quality, home-style family meal for me if I need them. Once the meal is prepared, we can then dine in, carry out or even have it delivered. With their $1.99 rotisserie chicken and special offer to have a free pecan or apple pie added to your meal, there is no time like now to try the Boston Market Family Meals for yourself!