Thank you to Best Buy for sponsoring this post.
Enjoy the sun, take a call and jam out to your own soundtrack with Bose Frames. The Bose Alto and Bose Rando Frames are the first sunglasses with built-in Bose speakers to give you a revolutionary and immersive audio experience!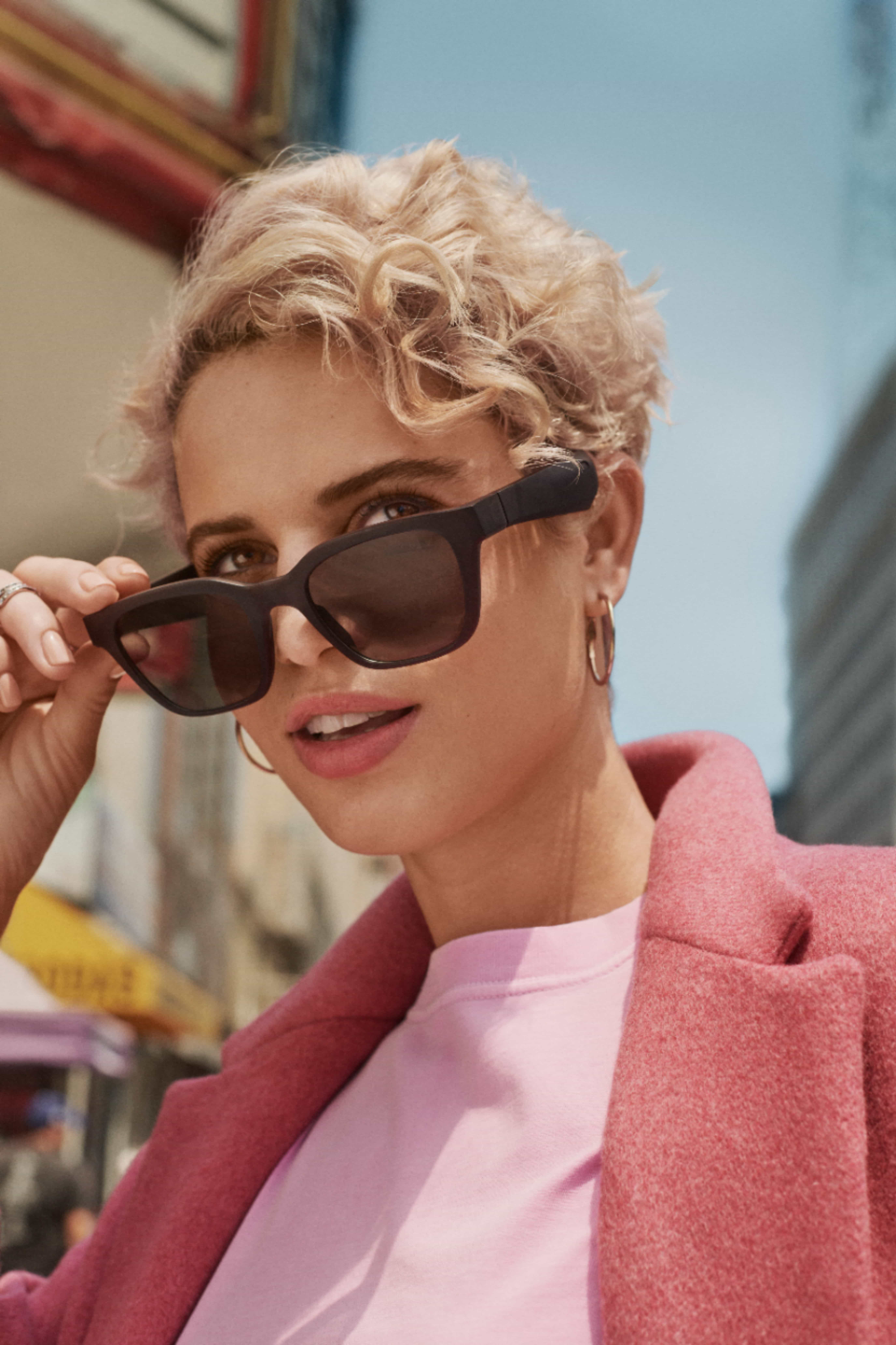 I love listening to music and podcasts. I would have a speaker going all day long if that was possible. When on the go, I often find myself wishing I had some way to hear quality sound from my phone without the need of wearing headphones. Headphones can mess up my hair or get sweaty under the ears, and unfortunately ear buds just don't work for me. Now I have a new way to listen to my music that doesn't require headphones or earbuds!
Bose has taken the classic design of sunglasses and merged them with their ground-breaking audio technology to keep you jamming out to your favorite tunes while looking good!  Made with premium materials and accents, these sunglasses come in two classic designs:
Alto- For a larger fit with a classic angular style
Rondo- For a smaller fit with distinct rounded lenses.
New State-Of-The-Art Technology
Both frames are able to deliver a rich, immersive audio experience without anything at all in or on your ears. I'm sure you've seen other "open-ear" headphones that rely on bone conduction. The Bose Frames actually use a custom-designed speaker that works with special patented acoustic chambers to steer the audio signal to your ear from the temples of the glasses. The quality of the sound is amazing and, even more amazing, someone standing right next to you can barely hear a thing!
Wear Them All Day
The Bose Frames are comfortable enough to wear all day and in just about any situation.  When you have headphones on or earbuds in, you are sending a signal to the outside world that you don't want to be bothered. Now, no one will know you are listening to your favorite song or podcast and you can stay in touch with outside world.  Also, it's shatter and scratch resistant lenses are made for your life on-the-go and they block 99% of UVA/UVB rays!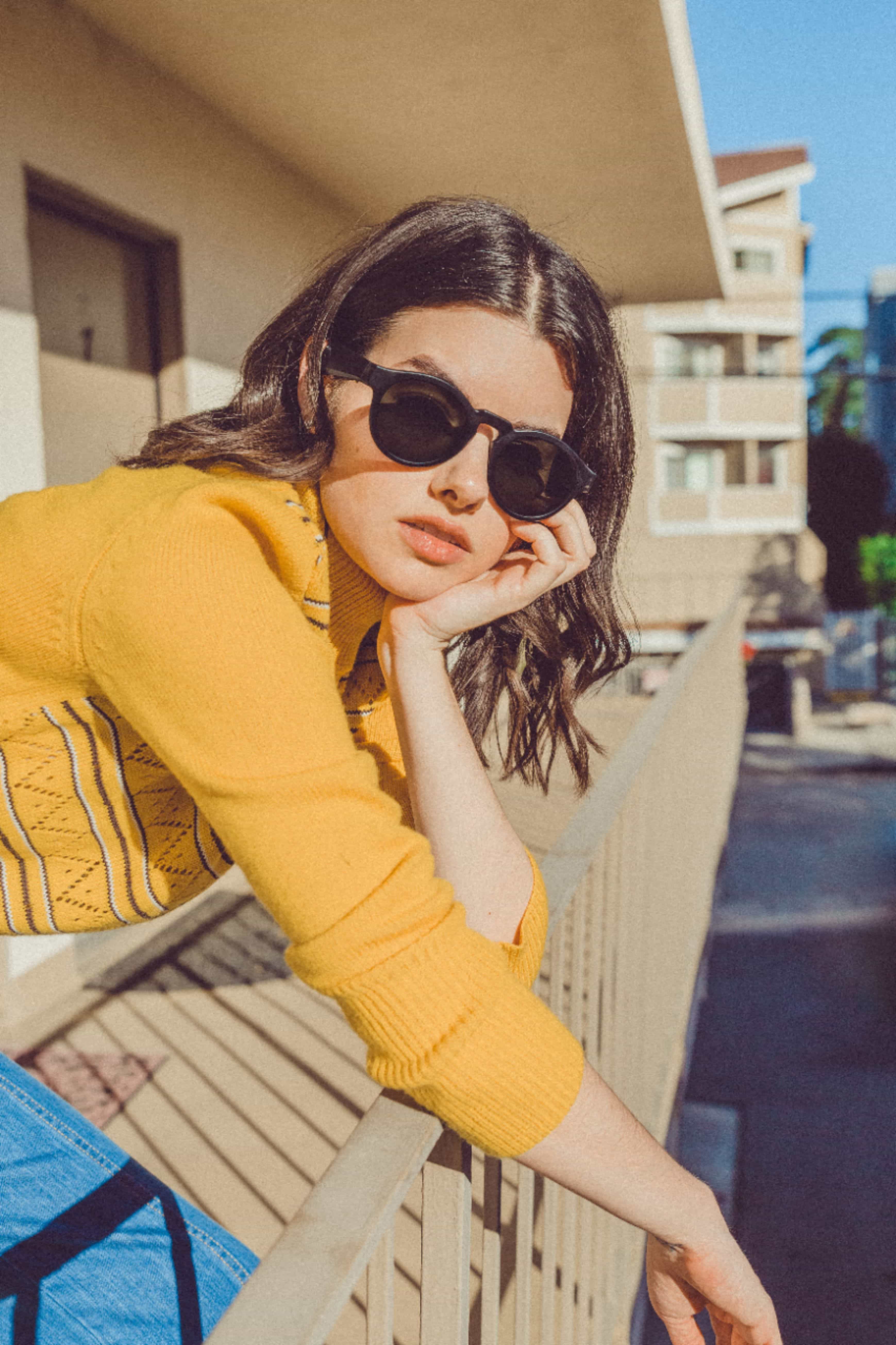 Built-In Microphones and Bose AR
With it's built-in integrated microphone, now you can take calls and access Siri or Google Assistant. All of this is controlled with your voice or it's easy-to-use one button control.
Just download the Bose Connect app available on iOS or Android and you can get access to all that the Bose Frames have to offer. Receive tips, access Bose AR and adjust your settings just how you want them.
If you haven't heard of Bose AR yet, let me tell you a little bit about it. Bose has developed an audio augmented reality platform that gives you a variety of incredible experiences. Using only your ears and your movements, you can get directions, play a game or listen to an interactive story through Bose AR. These are one of the few products that Bose offers that has the AR built in!
Stay connected, follow your grove, interact with your friend and enjoy the sun. Bose has you covered with the new Bose Frames. Now available at Best Buy or at www.bestbuy.com.