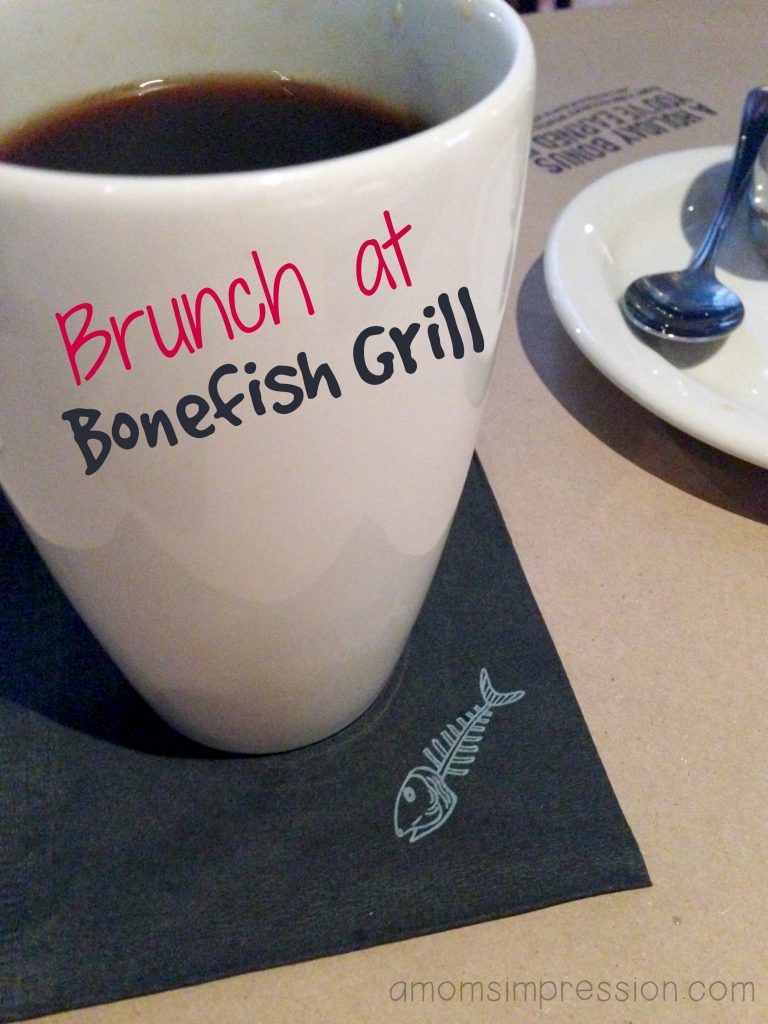 The busy holiday season has begun.  It seems like every free minute that we have we are shopping or planing out holiday parities. I love the hustle and bustle of it all, but it is essential that we take the time to fuel up!  Shopping takes it out of you and the weekends are when we do the majority of it.  We love finding a delicious Sunday brunch to fuel up before attacking the stores.  A couple of weekends ago we realized that one of our favorite restaurants, Bonefish Grill has a family-friendly brunch and we couldn't wait to try it out!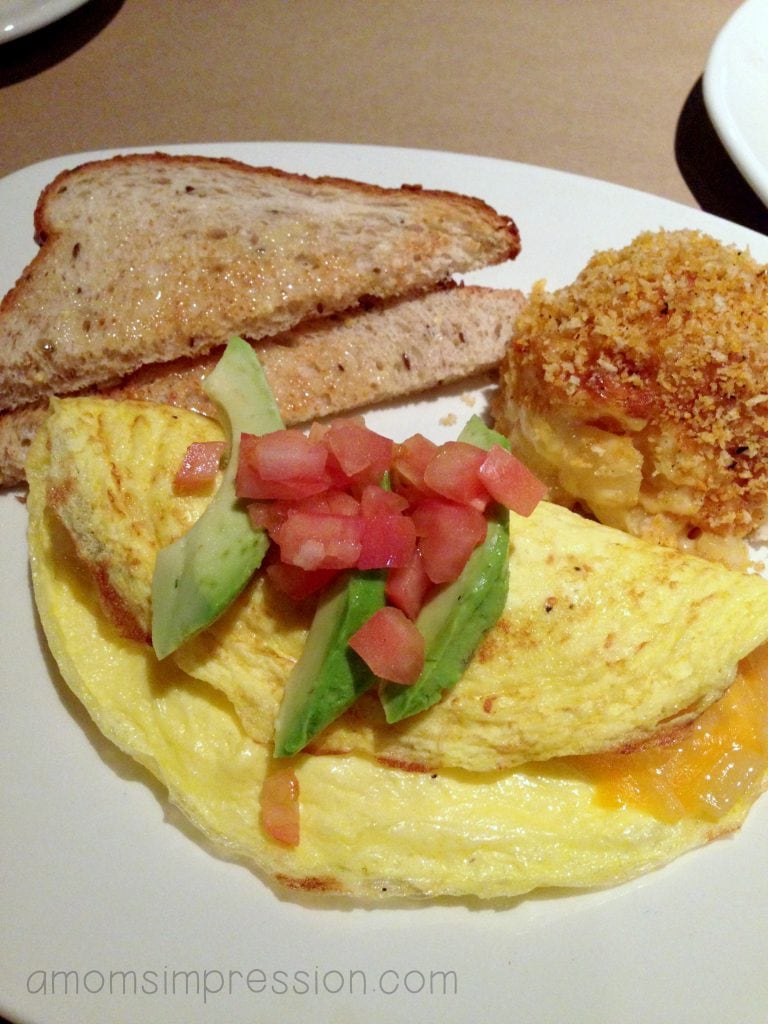 Bonefish Grill is one of those places that we love because every time we dine there we have an amazing time.  The servers and management team really go out of their way to make sure we are enjoying our experience, brunch is no exception.   I love  a great omelet, so I ordered the California Omelet which has my favorite ingredients, avocado, bacon, cheese and onion.  It was very good, a classic California Omelet.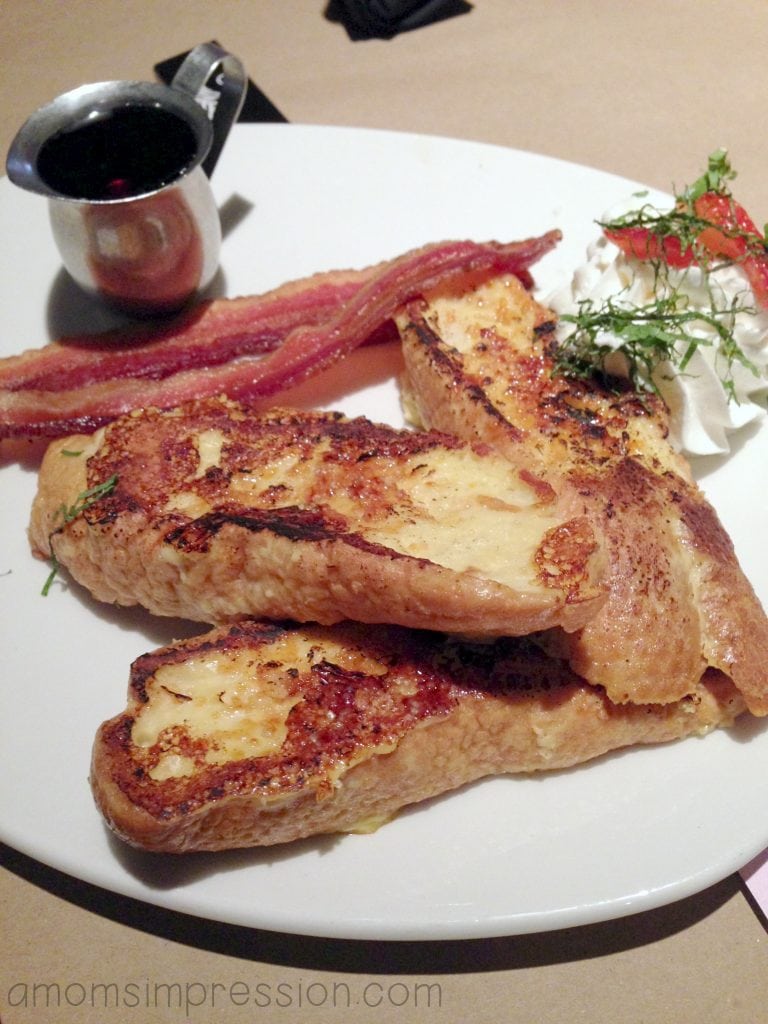 We ordered the Crème Brûlée French Toast for our kids and let me tell you that this was something I will return again and again for, it was amazing!  I have been dreaming about this french toast ever since we tried it.  This delicious twist on an original uses Grand Marnier and orange zest while being battered with an egg mixture and grilled.  It is served with whipped cream, fresh mint, strawberries and  bacon.  There is a very subtle orange flavor that just puts this breakfast a notch above anything I have ever tried before.  There is a little crunch with the caramelized sugar on top… it really is to die for!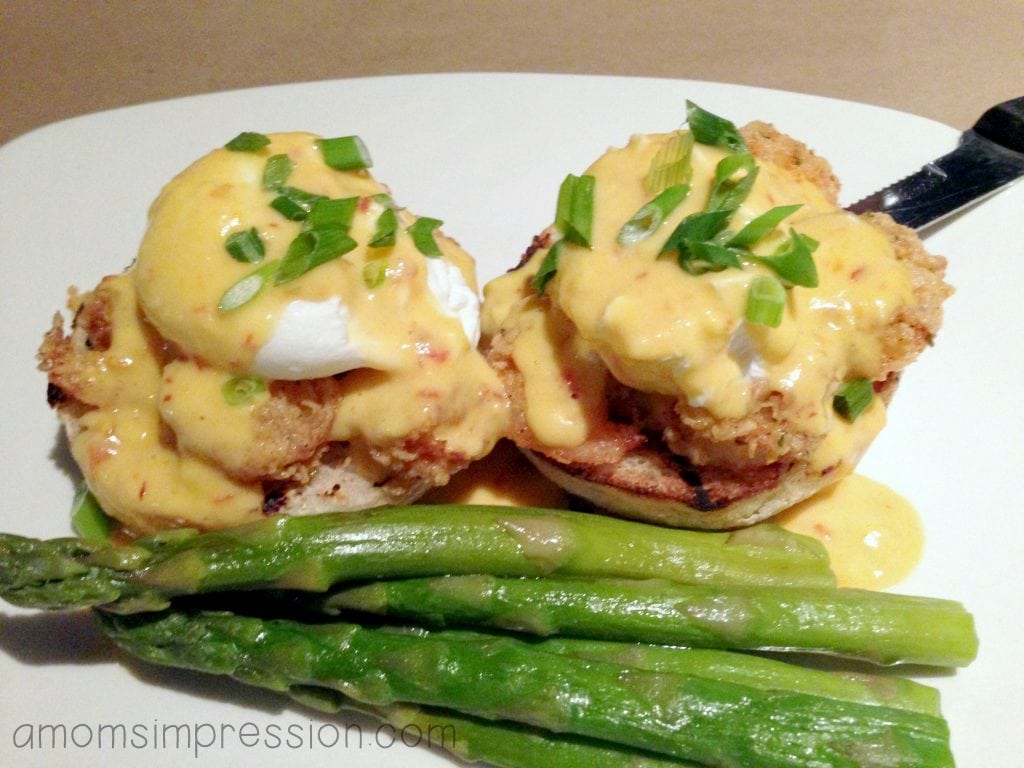 My husband ordered the Bang Bang Shrimp® Eggs Benedict.  Unfortunately I am allergic to shrimp so I was unable to try it but he tells me that it is one of the best eggs benedict dishes he has had.  This twist of a classic boasts crispy shrimp smothered in a spicy Hollandaise sauce that is a signature of the Bonefish Grill.  If you are a fan of their Bang Bang Shrimp® you must try this!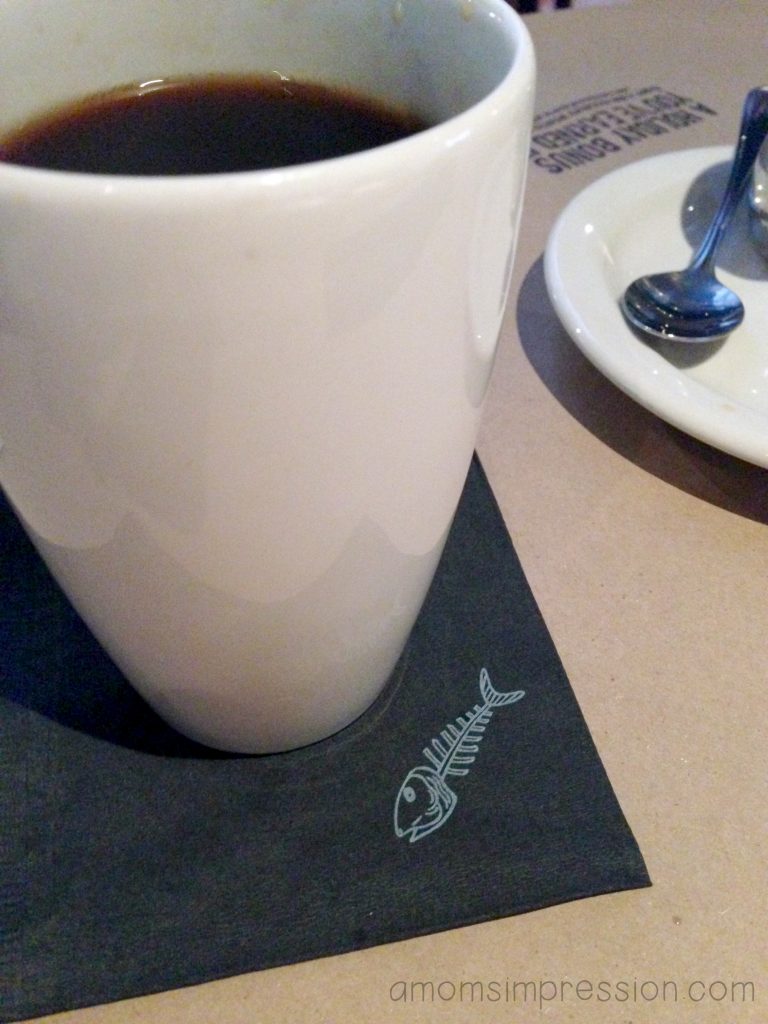 Overall we were very impressed with Bonefish Grill's brunch menu and will be returning this holiday season.  Right now Bonefish Grill is offering a great deal on their gift cards.  Right now buy $100 in Bonefish Grill Gift cards and get a $20 card as a Bonus!  Who wouldn't love a Bonefish Gift Card in their stocking?   You could give a gift card away and save the $20 one for your family to enjoy this amazing brunch that Bonefish Grill serves!  What a deal!
What is your favorite brunch dish?
A huge thank you to Bonefish Grill for giving our family a gift card to try this amazing brunch!