As many of you know, I was really sad when TJ's big boy bed came.  I loved his nursery and I don't want him to grow up so fast (I think I need another baby in the house).  When the bed came we realized that we would need to update the nursery and make more little boy and not baby boy.  TJ chose robots as his theme, and I found a lot of cute things to go into the room.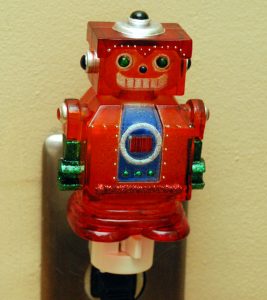 Here is an adorable robot night-light we found by doing a basic search online.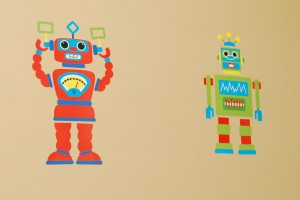 We had a lot of fun putting up these Robot Decals
. TJ loves telling everyone that "daddy did it."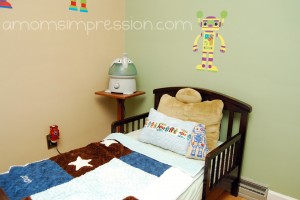 Here is his Toddler Bed
that we found on Amazon.  It is really cute and matches his furniture very well.
To dress up the bedding, I found some adorable robot pillows on Etsy that I added to his bed.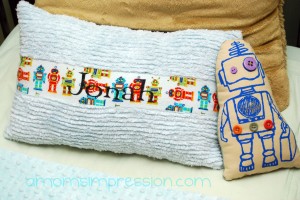 The result…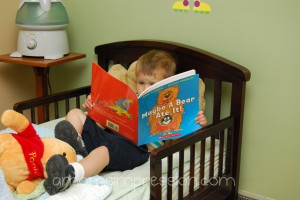 … a very satsified little boy who loves to show everyone his "bee bots" room!