There is nothing better in the world than a really good cookie!  I love this time of year because the cookies appear everywhere and there is usually a huge variety of cookies to choose from.  My husband and I love finding new and creative cookie recipes to share.  It has taken him years to perfect his chocolate chip cookie recipe.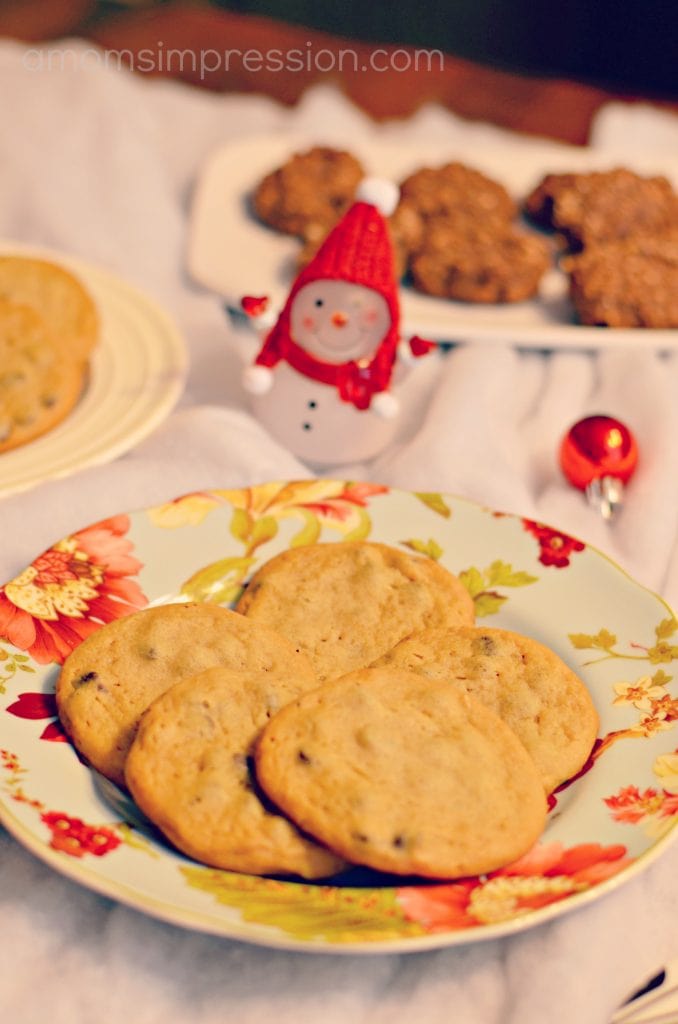 He might be a little upset with me, but I am going to tell you what his secret ingredient is… almond extract.  It really does make a huge difference and it is delicious!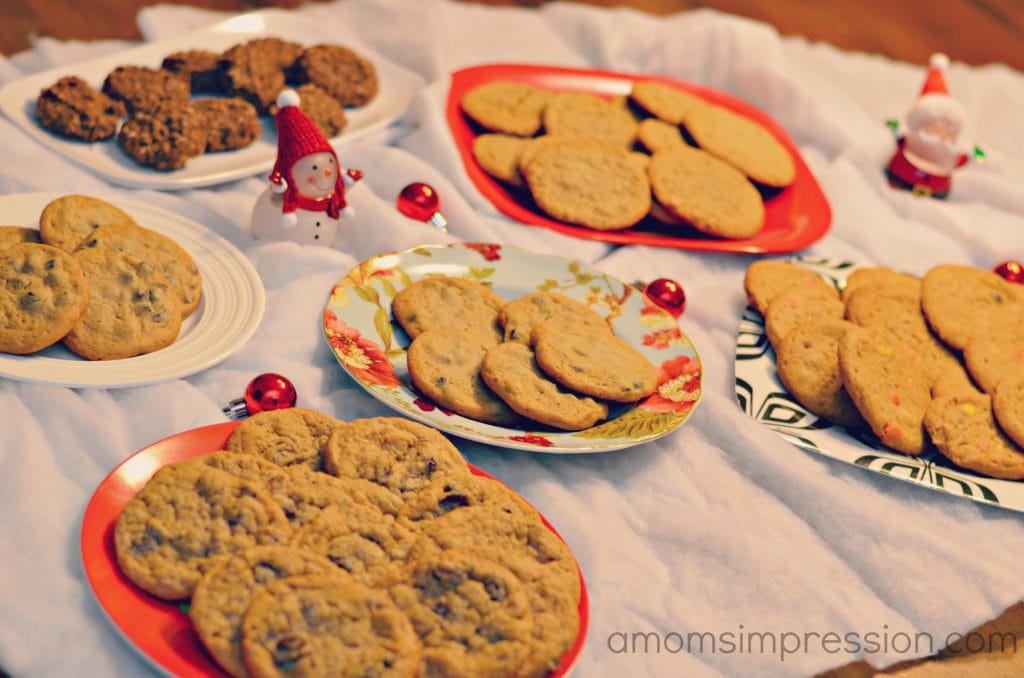 This year we had a couple of friends over to exchange some of our favorite cookies and to benefit  a fantastic charity that makes the holidays a little bit merrier for kids. Did you know that more than 16 million U.S. children currently live in poverty and may not receive any toys this holiday?  This is heartbreaking to me.  I can't imagine what it might be like for a little kid to go to school after Winter Break to hear about all the cool toys that their classmates got for Christmas knowing that they didn't receive anything.
Luckily, there is a program that helps ensure that kids do not go without this holiday season.

The objectives of Toys for Tots are to help less fortunate children throughout the United States experience the joy of Christmas; to play an active role in the development of one of our nation's most valuable resources – our children; to unite all members of local communities in a common cause for three months each year during the annual toy collection and distribution campaign; and to contribute to better communities in the future.
We held a collection for Toys for Tots at our cookie exchange.  Monetary donations as well as unwrapped toy donations are accepted at drop-off locations nationwide.  Ours was as simple as putting out a sign and a little donation bowl to collect a little bit of cash from those who came to our cookie exchange. It is a little way that we can make a big impact in the life of a child.
 Betty Crocker invites you to host your own Cookie Exchange to benefit Toys for Tots.  They have a goal of at least 1,000 people to will sign up to host.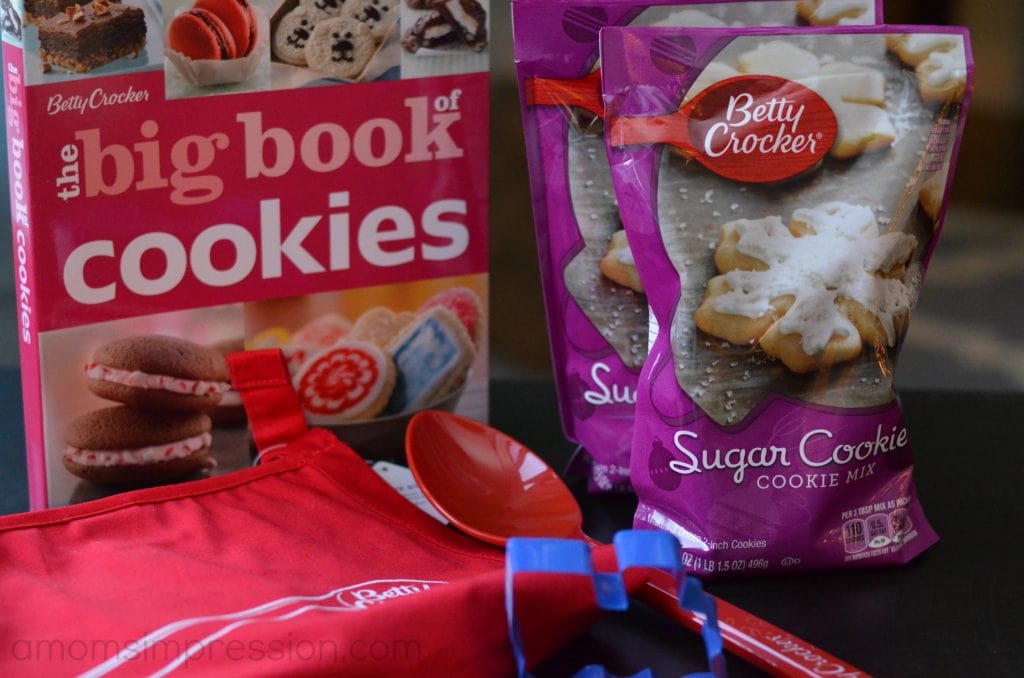 The first 1,000 people that sign up at www.toysfortots.org  to host a cookie exchange/toy donation party will receive a special cookie-making kit from Betty Crocker including:
"The Betty Crocker Big Book of Cookies" cook book

Betty Crocker apron

Cookie mixes and frostings

Mixing spoon

Toys for Tots train cookie cutter

Party-hosting information/toy donation forms
Betty Crocker is also hosting a giveaway for one lucky reader to receive the same special cookie-making kit in the hopes that you will host an exchange of your very own!