This shop has been compensated by Collective Bias, Inc. and its advertiser. All opinions are mine alone. #TargetToys #CollectiveBias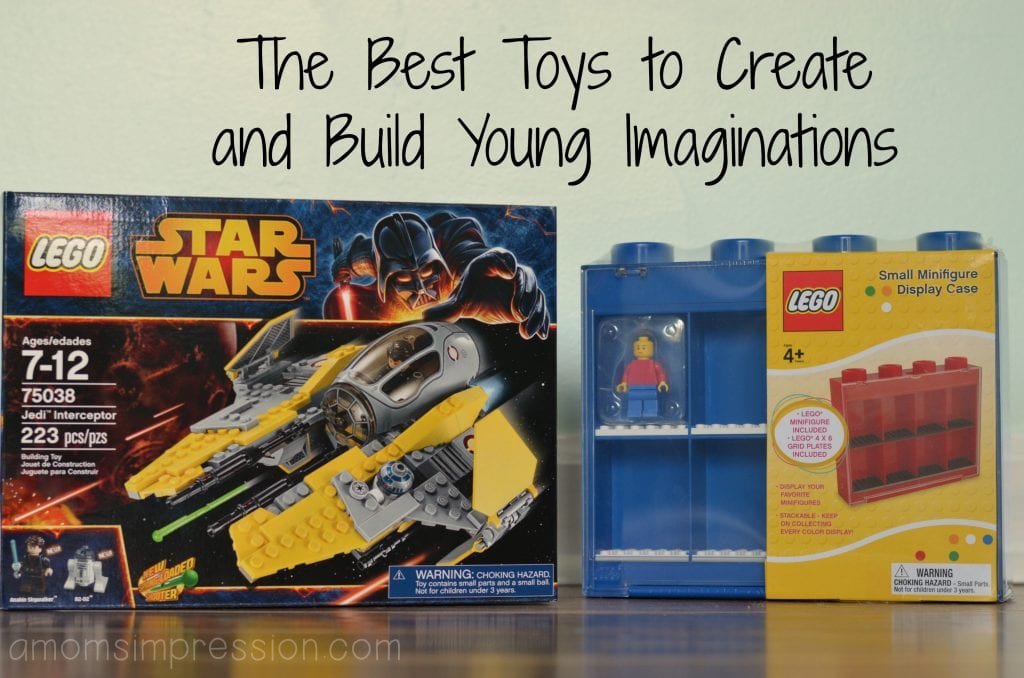 There are so many options available for toys for our kids.  Being a teacher gives me a little bit different perspective on the toys that I want my kids to play with.  There is such a lack of creative thinking in our young ones.  I love toys that will foster creativity and build imaginations. The best toys to create and build young imaginations are those with endless possibilities.  My favorite toy to help build this skill in my son is LEGOS.  LEGOS provide an limitless scope of using ones imagination.  It is almost impossible not to use problem solving strategies when you are playing with them.  My son has developed an amazing schema of how building and vehicles are constructed through building with LEGOS.  He also developed his fine motor skills at an early age and I give LEGOS a lot of credit for that.  Just look at him go in this Instagram video that I posted:

You can see him build his problem solving skills as he talks about building his new aircraft.  He played with his mini-figures for hours while he was building.  Seeing him role-playing is a lot of fun, the creativity that young kids have always amazes me.  Having a place for Jonah to play with his LEGOS has always been an issue in our house.  I mean, just look at this: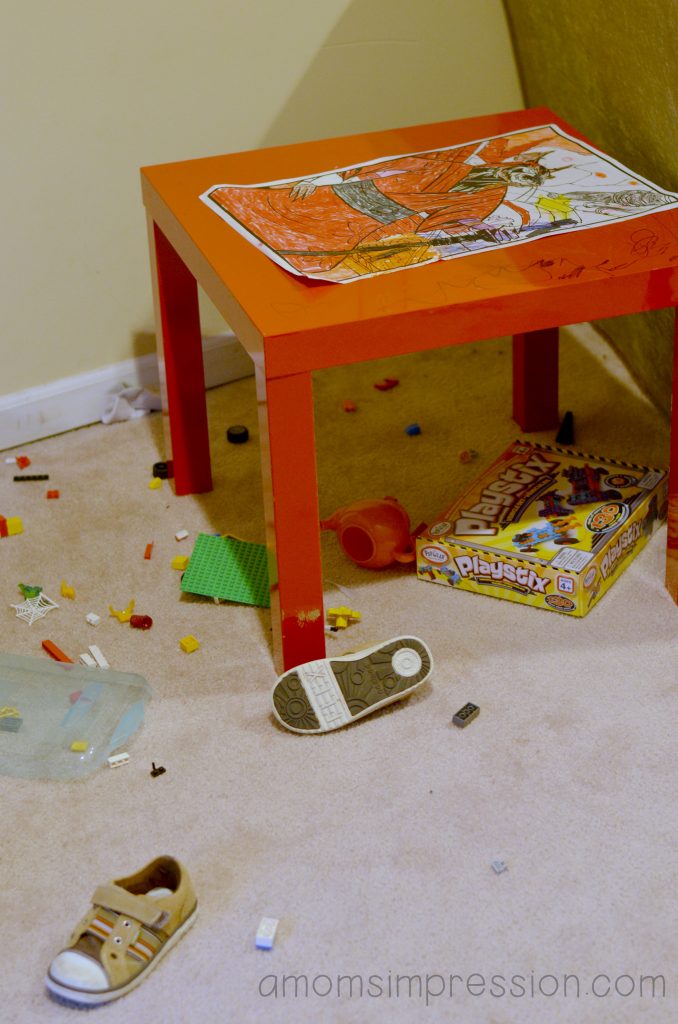 Yes, I know!  It is a huge mess!  I love this little red table.  Jonah and Caroline use it for a lot of things from LEGOS to coloring to doing fun crafts on it.  It has seen better days, but it works for us right now.  What doesn't work for me is the huge mess I find when I go upstairs after Jonah has been playing.  Something had to be done!  The other day, my husband and I fixed it and created a space just for Jonah to create in!

MY LATEST VIDEOS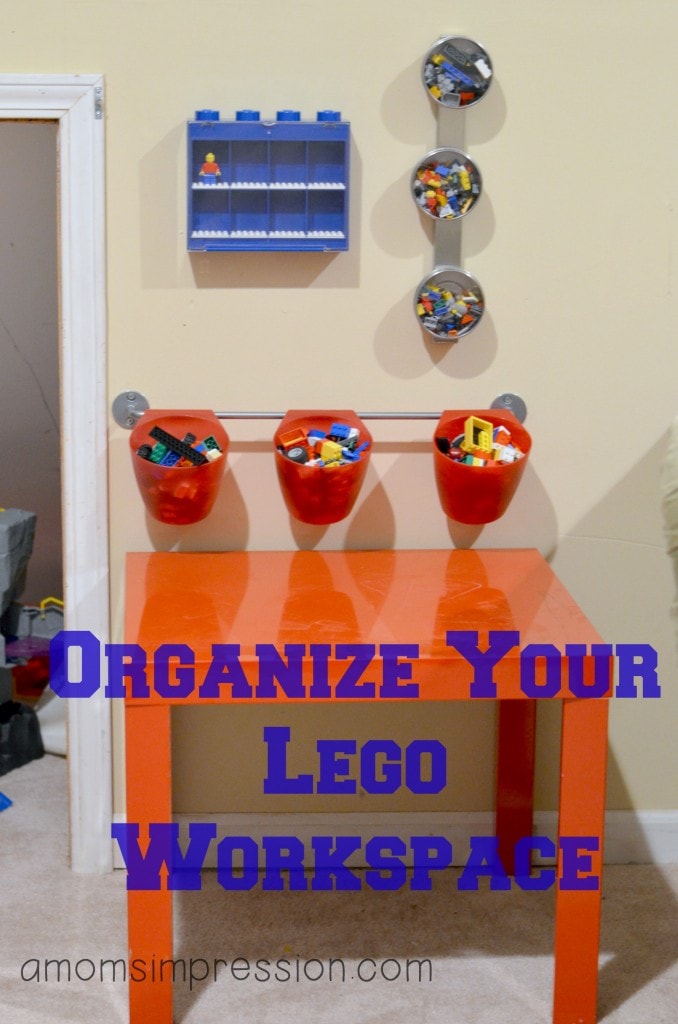 The transformation is amazing and it was actually really easy to do with a little help from Target!  You can do the same in 3 easy steps.
Clean the space.
Mount a magnetic strip and a Kitchen Utensil Bar to the wall above the table and add magnetic spice containers and hanging utensil cups (see below for more detail)
Attach your LEGO mini-figure display case on the wall (following the inclosed directions)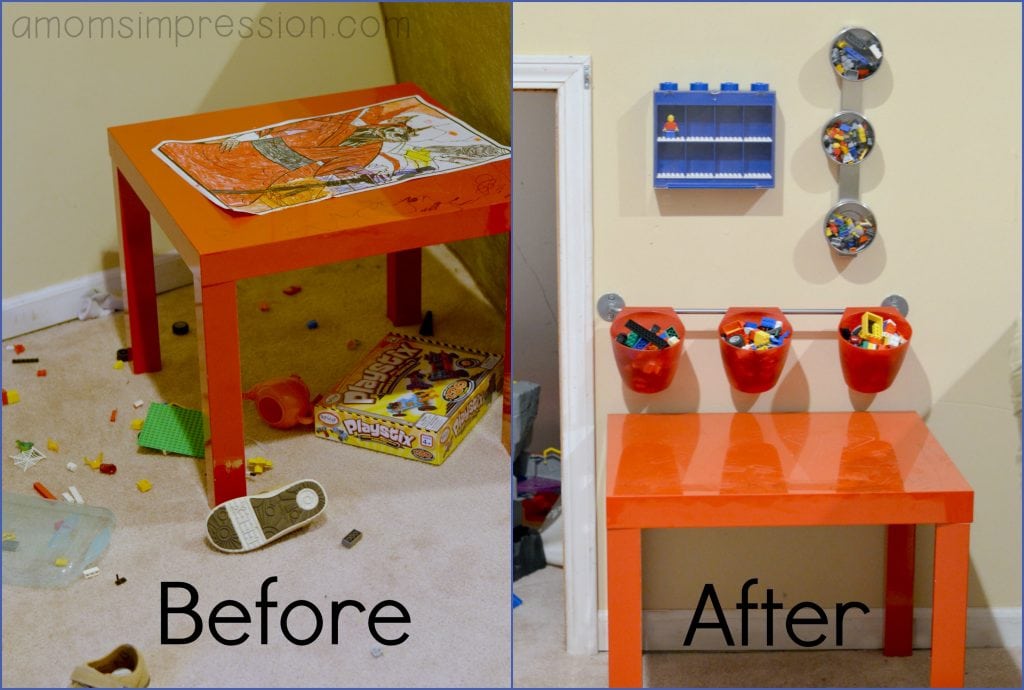 I visited the Target Toy Emporium (available online) for ideas on how to incorporate creativity and imagination in my kids' play time.  While I was visiting I saw a LEGO mini-figure display case that I knew would work in our newly organized space.  To go along with it, we found some spice containers that are magnetic and come with a magnet bar that can be mounted on a wall.  It was the perfect size to keep all of the very small LEGO bricks in one place and out of the vacuum!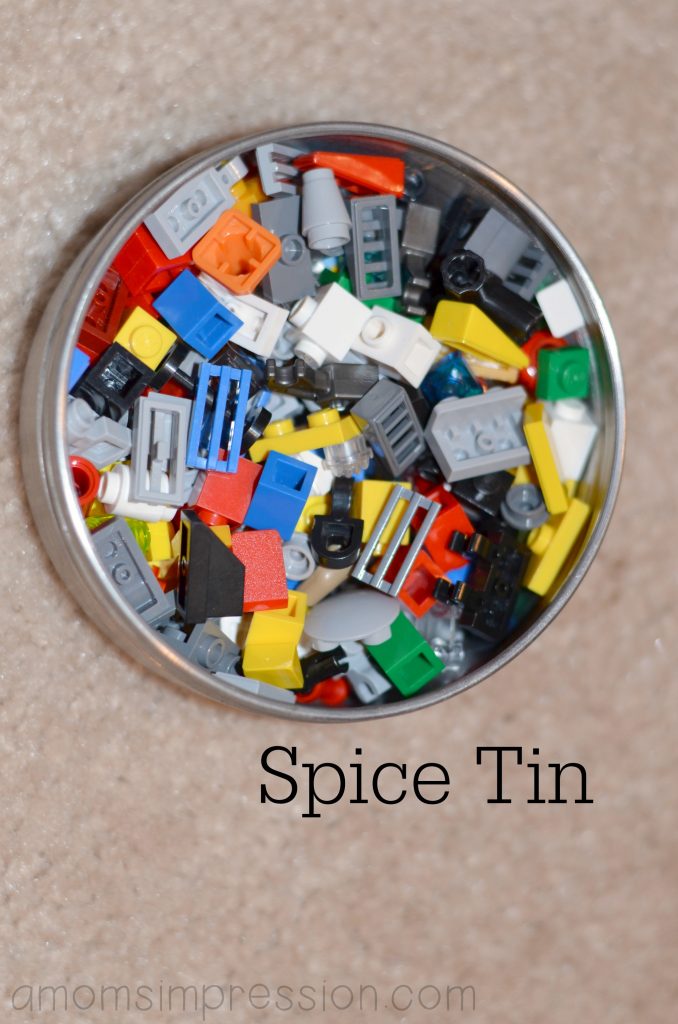 We also had a kitchen utensil bar that usually mounts on a kitchen wall.  I thought it would work well in his creative place to hold the LEGO bricks that he uses most often.  These red cups hang on the bar so he can take them on and off.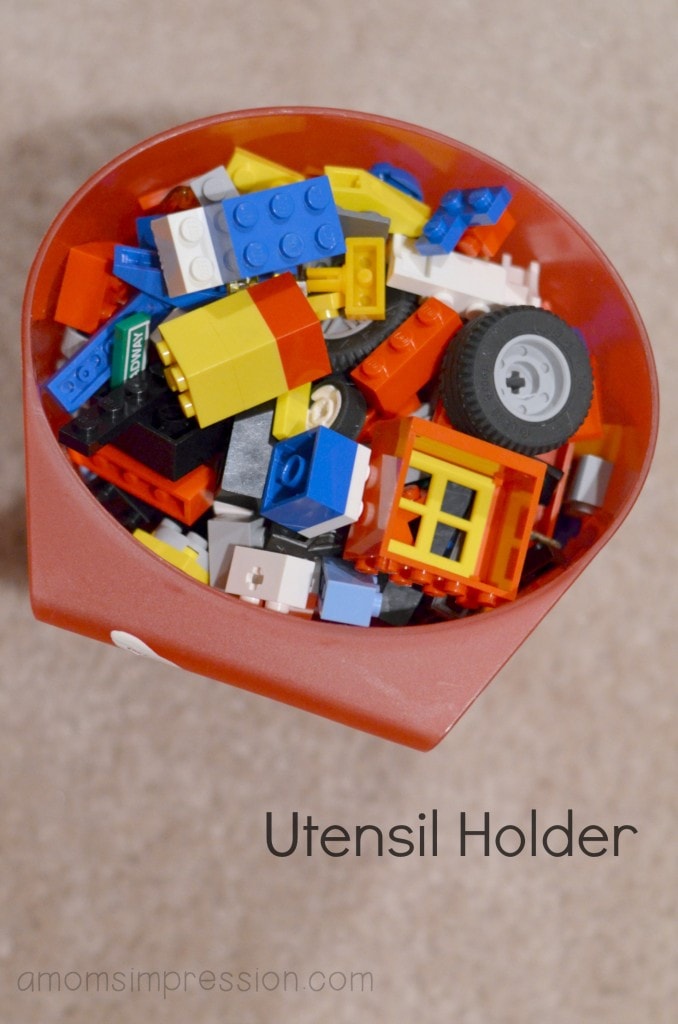 You could also buy the flat green LEGO mats and glue them to the top of the table to make a LEGO table.  Originally that is what we were planing on doing but we change our minds because the kids love to draw and color on the table.  This option makes crafting, coloring and LEGO building all accessible in this one place.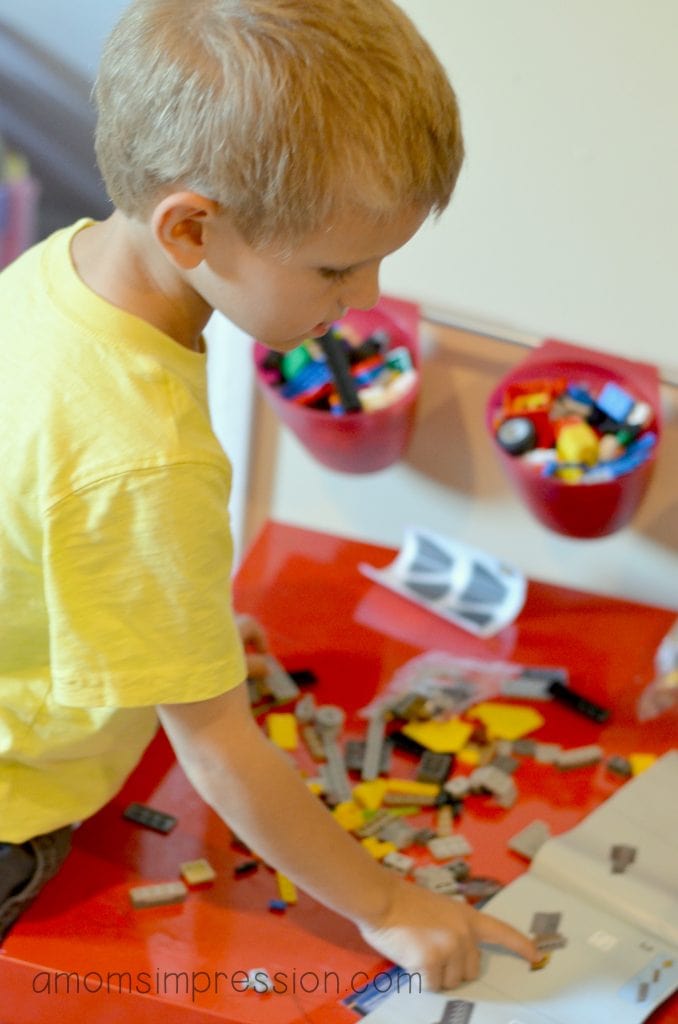 I think he loves it, I know his mommy and daddy do!
You can find LEGOS and other toys that foster creativity and imagination at the Target Toy Emporium (available online) or at a Target store near you.  I found 3 aisles of LEGOS at my local Target.  I loved the vast selection to choose from.

How do you inspire creative play with your kids?