We are getting towards the time of year where I ALWAYS feel tired.  I think it is a combination of the shorter daylight hours, the dry, midwest air and an endless list of things to do during the holiday season.  It certainly hasn't helped that we observe daylight savings time where I live. So my body is still trying to adjust to that hour difference. The bottom line:  I'm always exhausted.
As I have gotten older, I have come to realize and appreciate the value of a good night's sleep. They say that adults should be getting between 7-9 hours of sleep per night.  Considering I get up at 5:30 am every morning, this is something that is frequently hard to do. But at least that is one variable that I have some control over.  I can tell myself to not watch that next episode on Netflix.  It isn't going anywhere.  It will be right there waiting for me tomorrow night.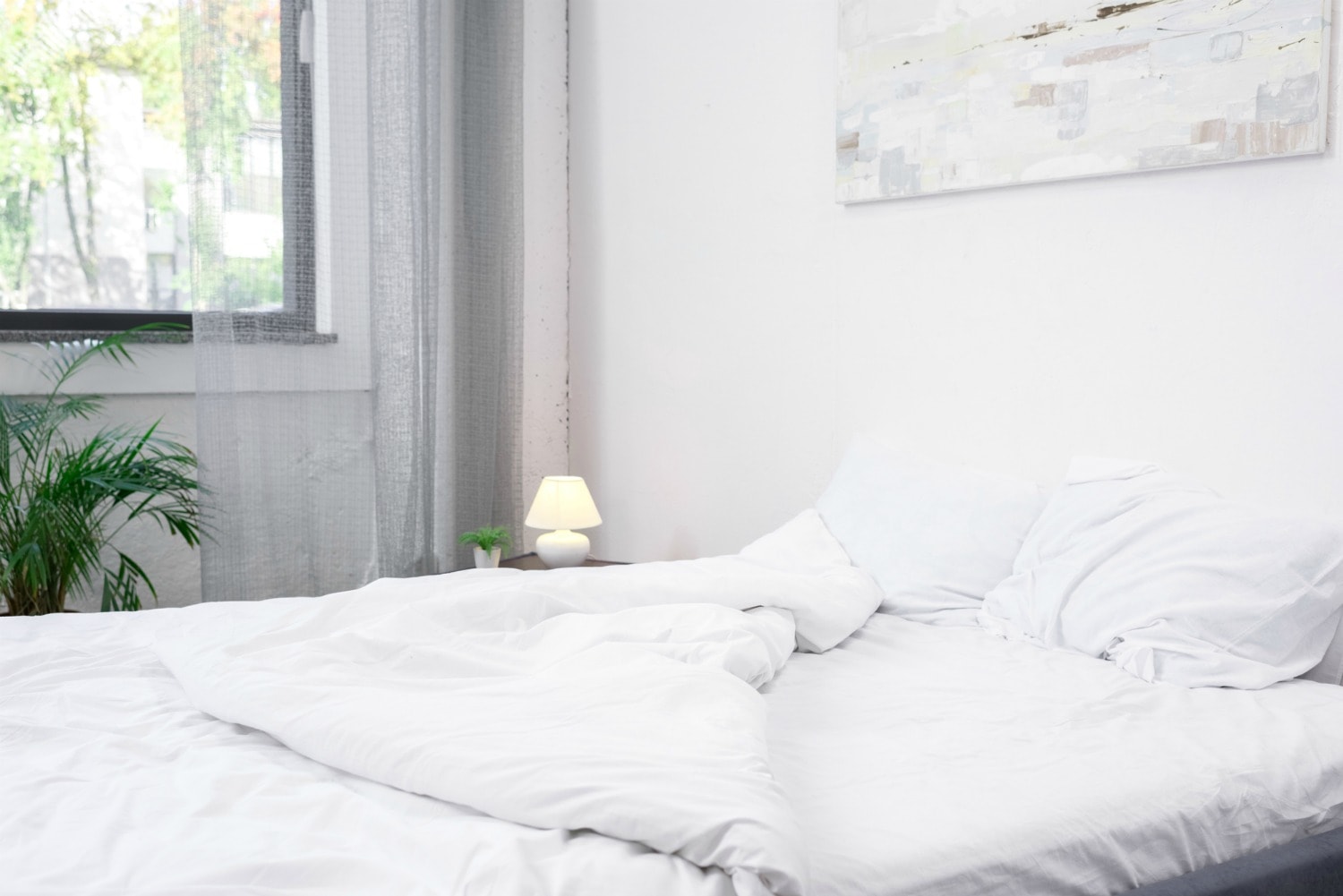 But there is one aspect of getting a solid rest during the night that I have felt like was out of my control.  As my body has gotten older, it just doesn't sleep comfortably like it used to. I frequently wake up with aches and pains.  These are nothing too serious, I just roll over into a more comfortable position and go back to sleep. But still, my sleep gets interrupted.  It's frustrating.
So when we were approached by a new sleep company called Tomorrow Sleep, I was excited to hear that they are all about the holistic approach to sleeping and educating all of us how getting quality sleep supports a healthy lifestyle.

Finding the Best Hybrid Mattress
Tomorrow Sleep has created the tools that will send you on your way to a peaceful slumber so you can wake up every morning ready to take on the day.  Their sleep system is composed of several elements, the most important of which is the memory foam hybrid mattress.  Also included in this system is pillows, sheets, drapes, comforter and a supercool Sleeptracker that records the quality of sleep you are getting.  All of this can be shipped to you in just a couple days.
We ordered our sleep system.  You can pick between Medium Soft and Medium Firm.  I selected Medium Firm because my back likes a firmer mattress.  Then, just a couple days later, a box arrived on our doorstep. I remember thinking to myself, how does a queen-sized mattress fit in a box like that?
We carried the box up into our room and took the mattress out.  It was rolled up in a cylinder and, despite its weight, was very easy to handle. We removed the outer cellophane wrapping and unfurled on the bed.  It was still wrapped up in its final packaging.  Here is where you need to be careful not to harm the mattress while freeing it.  But Tomorrow Sleep provides a very handy little tool that lets you effortlessly and safely remove the packing.  Once that happens, the mattress starts expanding to its normal, comfortable self!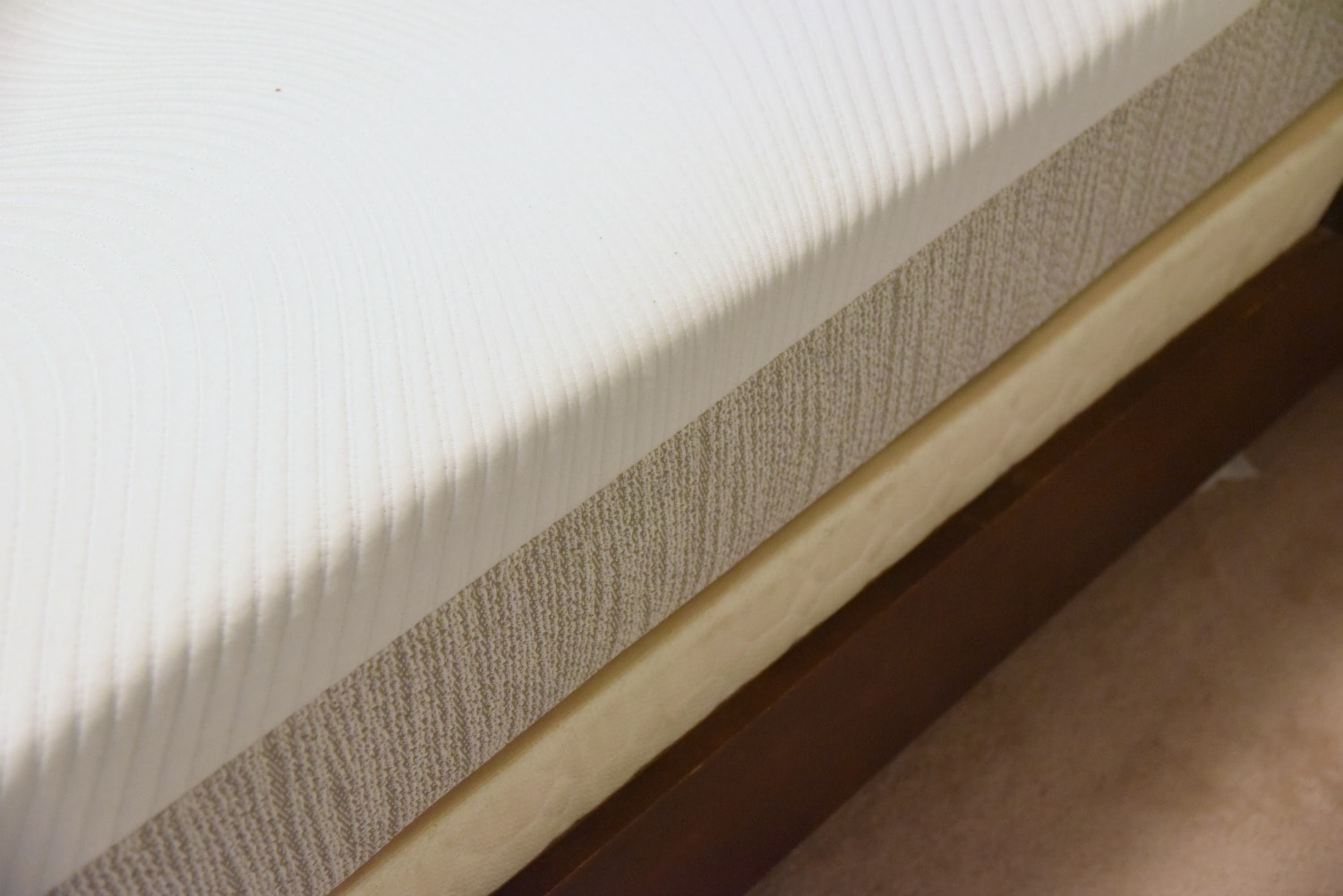 Tomorrow Sleep has made a wonderful mattress. They are backed by Serta Simmons Bedding and so they have over a century of research and science to put into every mattress they make. One important aspect of this science is the cooling element to their mattress.  The body needs to drop about 2 degrees to enter into an optimal state of sleep.  The top layer of the Tomorrow Sleep mattress is able to extract heat and utilize its internal ventilation system to push it out from all sides.  This gives you a constant, cool and comfortable feel all night long.  You know how you can flip your pillow over and you have that nice, cool feeling in the back of your head until your body warms it up again?  Tomorrow Sleep has created the best hybrid mattress that gives you this feeling all night long!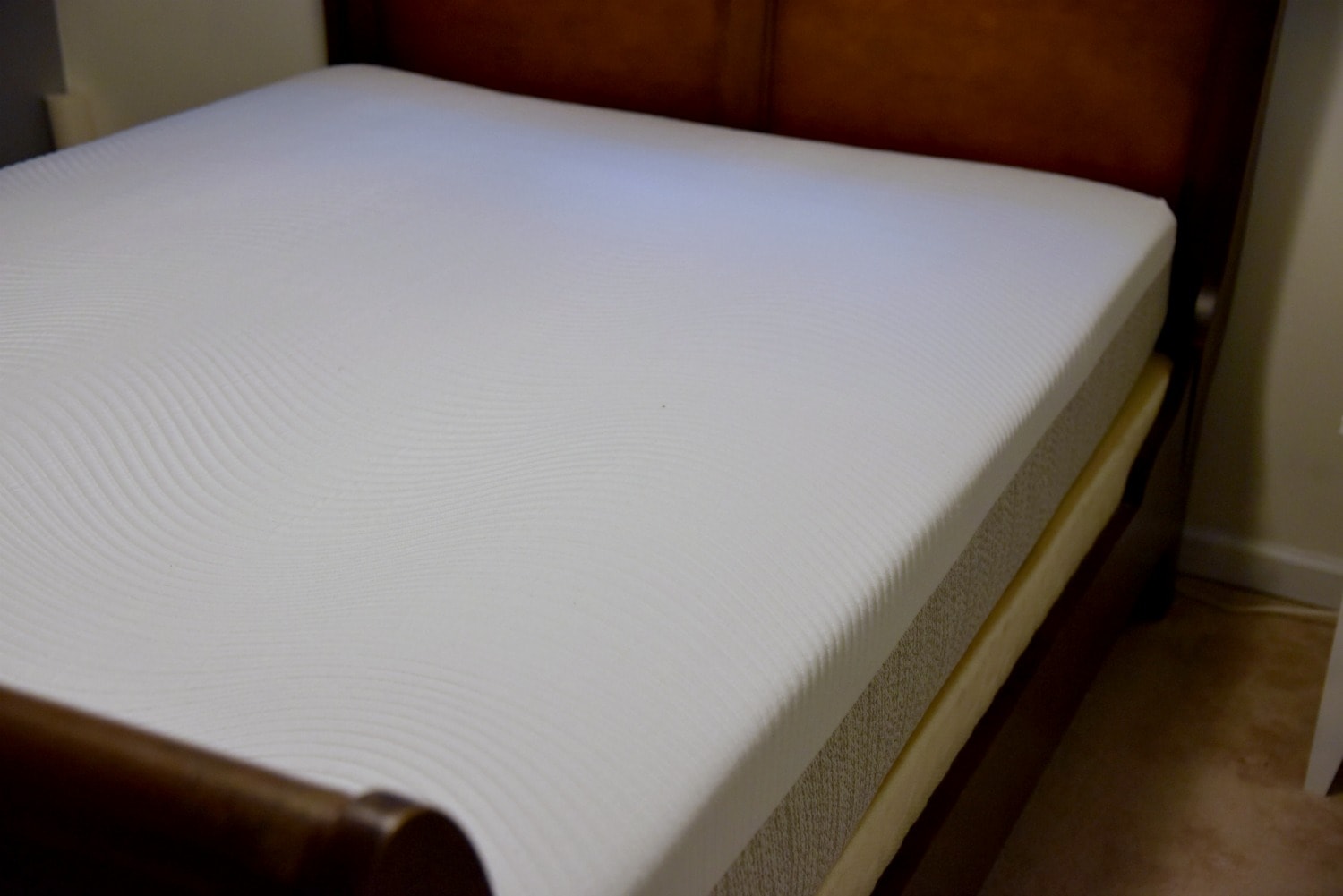 The second part of the great science that has improved the quality of my sleep is the high-density memory foam.  It is tough to describe what it feels like to lay on this,  For the first instant when your body touches the top of the mattress, it almost feels TOO firm, like there is no give at all. But instantly the memory foam yields to your body and gives in the perfect amount to give you firm, stable and comfortable support.  The memory foam lays on dozens of coils that each flex independently.  This means that just because the mattress is moving on your side of the bed, it doesn't mean that your sleep partner is disturbed at all!
I've had the Tomorrow Sleep mattress for a couple weeks now and I can certainly say that I am not getting up in the middle of the night anymore with the same aches and pains.  And that bad back I have feels much better in those first moments of the morning when my body is waking up for the day.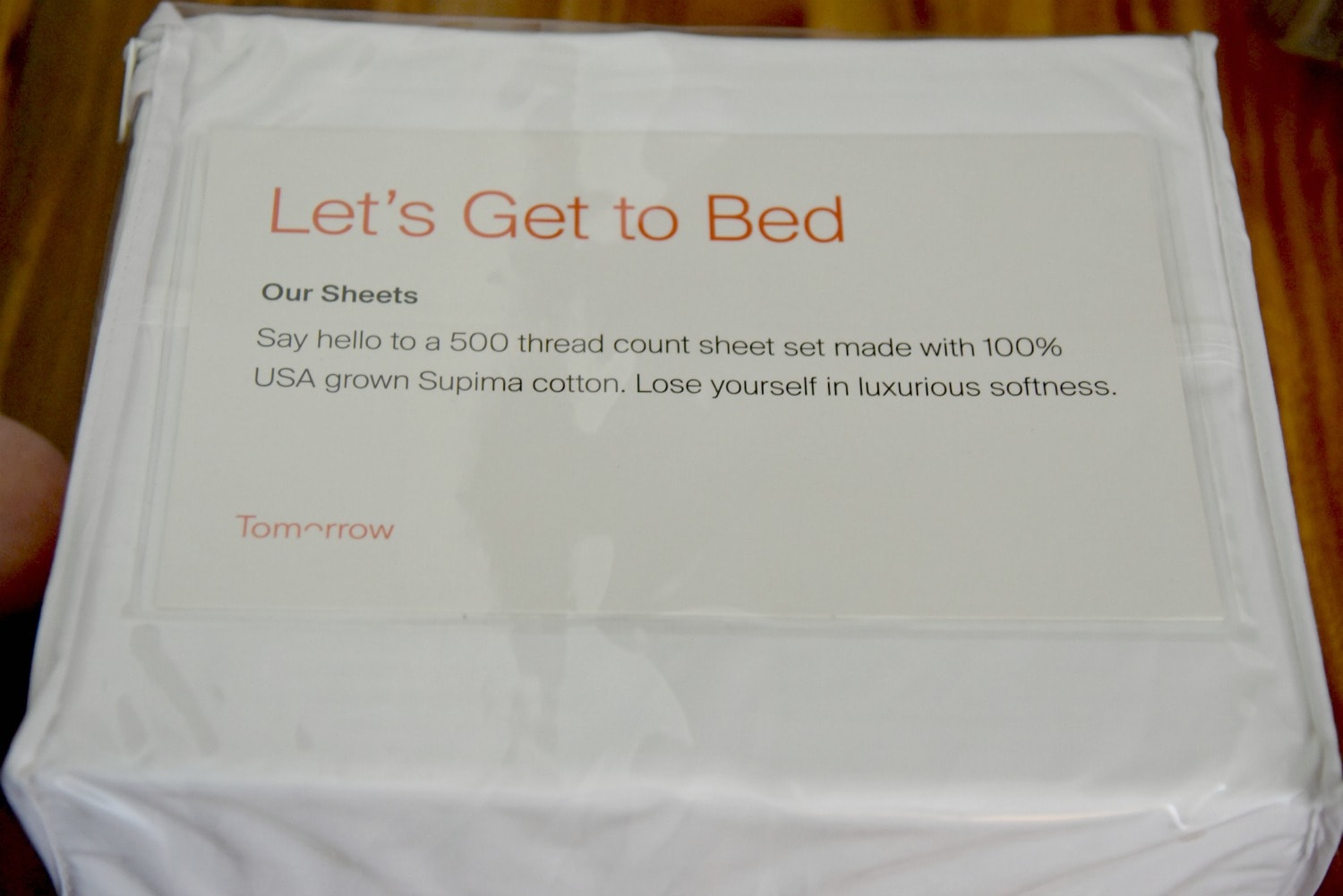 Tomorrow Sleep has all your mattress needs from hybrid sets, to luxurious sheets, to a Tomorrow Sleep tracker that can track your sleeping patterns and help you get a better night's rest! They have everything you need to be sure you are getting the most quality sleep you can get!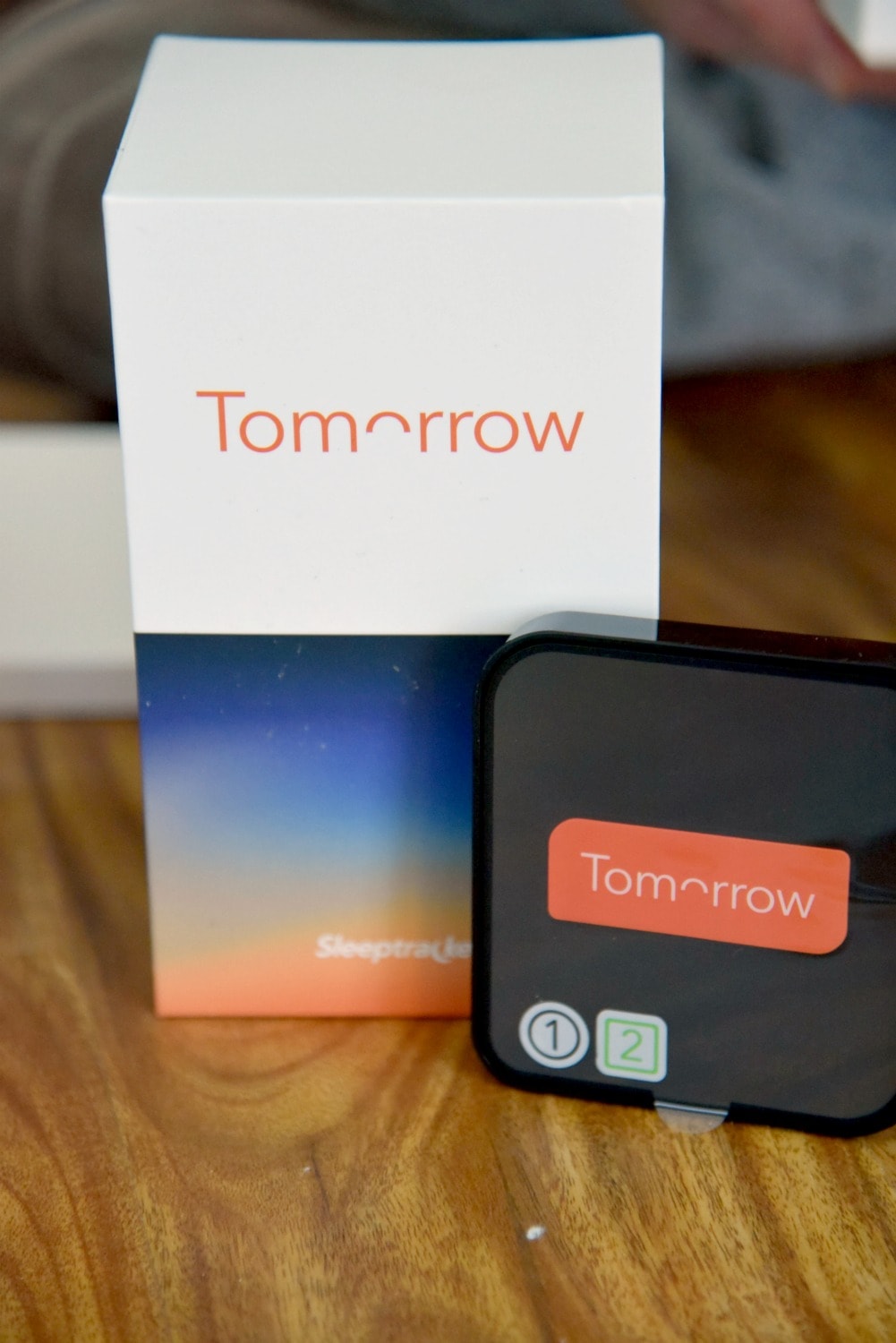 Armed with the sleep system that Tomorrow Sleep has provided me with, I am ready to take on the winter and all the seasons beyond!  Happy snoring!
Deal Alert
The good people at Tomorrow Sleep have a great offer for all A Mom's Impression readers. Use this Tomorrow Sleep Coupon Code to get $150 off any $500 purchase: IMPRESSION150. (expires 12/31/17)