With all the gadgets in our home, I am grateful there are people who know how to answer all my tech questions. Best Buy is the best and I love their Free In-Home Consultation service! They visit my home, at my convenience, now that is amazing!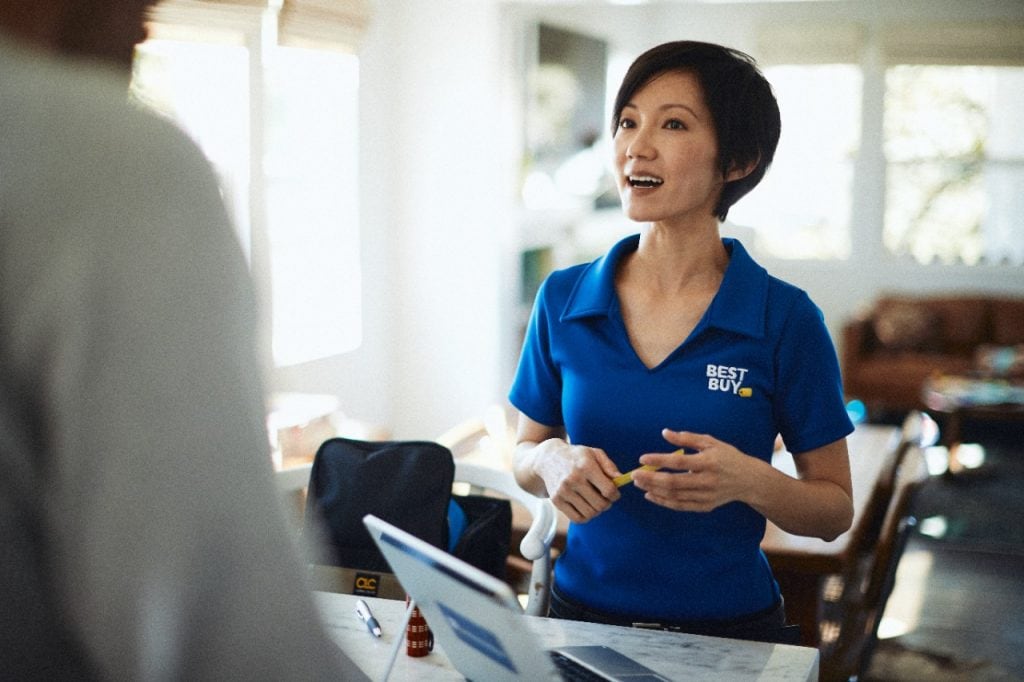 Thank you to Best Buy for sponsoring this post. All opinions are mine.
What to Do if You have Technology Questions
These days my home is filled with fantastic technology. We have may smart devices as well as computers, tablets, and portals. Most of the time there is a learning curve to these smart devices. That is why I am so excited about Best Buy's In-Home Consultation service. Best Buy will come to you, at your convenience, with answers and advice to all of your tech questions — for free. Highly trained Best Buy In-Home Advisors can answer questions about Wi-Fi, smart home, appliances, home theater, and more.
How Does Best Buy's Free In-Home Consultation Work?
It is pretty easy to schedule a time for Best Buy to come to your home for your free in-home consultation. All you need to do is to visit Best Buy's online information page and scroll down to schedule an appointment. A trained professional will then come to your home to consult with you about products and services.

What Types of Products and Services Can You Get Help With?
Best Buy In-Home Consultant can help with services supporting any of these areas:
Office
Outdoor
Home Theater
Smart Home
Appliances
Garage
Trained professionals can help with recommendations and provide a personalized plan for the right solution to improve your technology filled home. You can choose what works best for your family, and Best Buy will coordinate any delivery or installation. Be assured that they can handle any project – big or small!
Here are a few of my wish-list items that Best Buy can help install and answer questions about: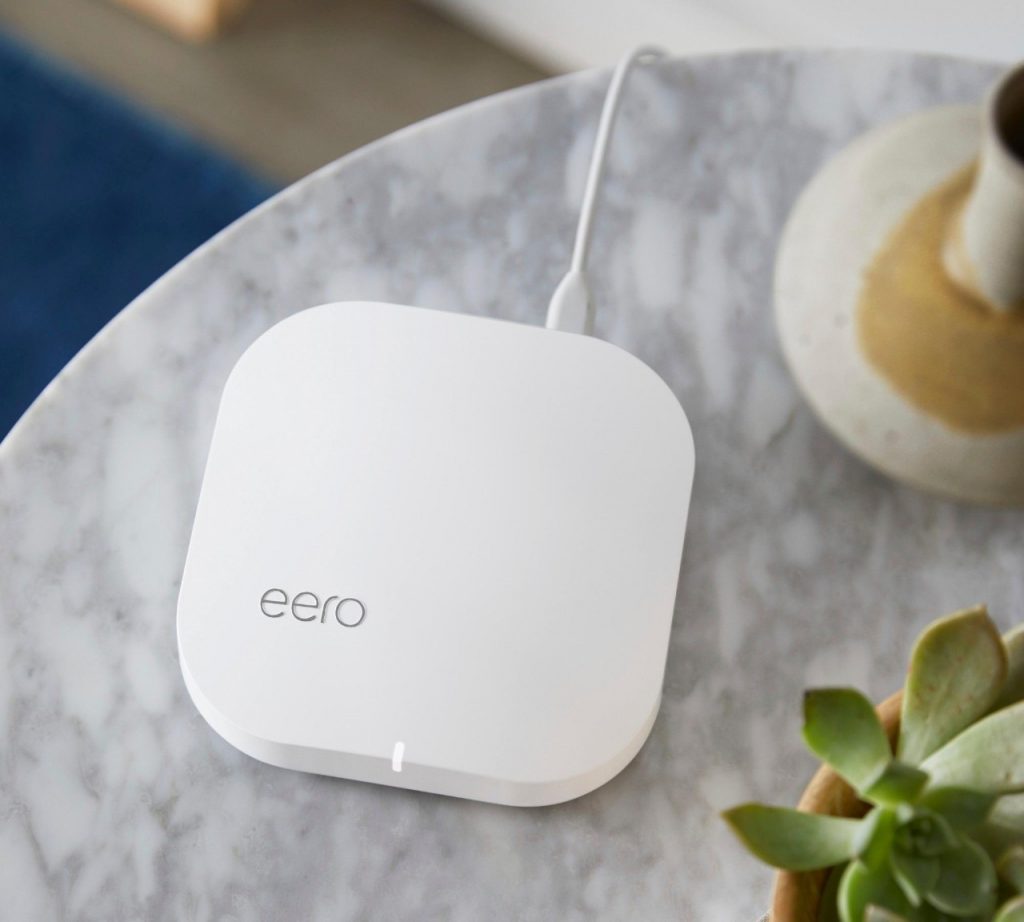 Eero Mesh WiFi System: Improve your WiFi with this 3-pack of Euros!  With an easy set-up of 10 minutes or less and frequent upgrades, it keeps your internet service running at its peak performance as well as protects you from security threats. It comes with an easy-to-use app with great parental controls to make this a must-have for any family! 
Ring Video Doorbell 2: Have you been eyeing a video doorbell? The Ring allows you to see who is at your door even when your not at home!  There is an awesome voice feature, that allows you to monitor the camera, hands-free, on any smart device, TV or phone! It comes with an included power pack so you can easily recharge the battery.
GE Profile Wall Oven: Cook amazing meals for your family with 5 cubic feet of cooking capacity! This GE oven even comes with an app where you can monitor and control your oven from anywhere ensuring that everything is cooked to perfection!
Remember who to turn to for all your technology questions and needs. Be sure to check out Best Buy's Free In-Home Consultation service.