This shop has been compensated by Collective Bias, Inc. and its advertiser. All opinions are mine alone. #LoveYourPC #CollectiveBias

My Story
I am a small business owner who runs her business solely on her laptop. My kids go to a communications magnet school, so having a dependable laptop available for them for their school work is crucial.  My husband also likes to unwind after a long day at work by streaming shows on his computer and playing online video games. We seem to go through laptops rather quickly. The processor starts to get tired and our once dependable computer slows down.
Time is the most precious commodity these days and my family depends on a laptop to keep up with us so when it started taking too long to complete a simple task, I knew I was in the market for a new laptop.  I headed to Best Buy to take a look at the 2-in-1s and laptops they have available.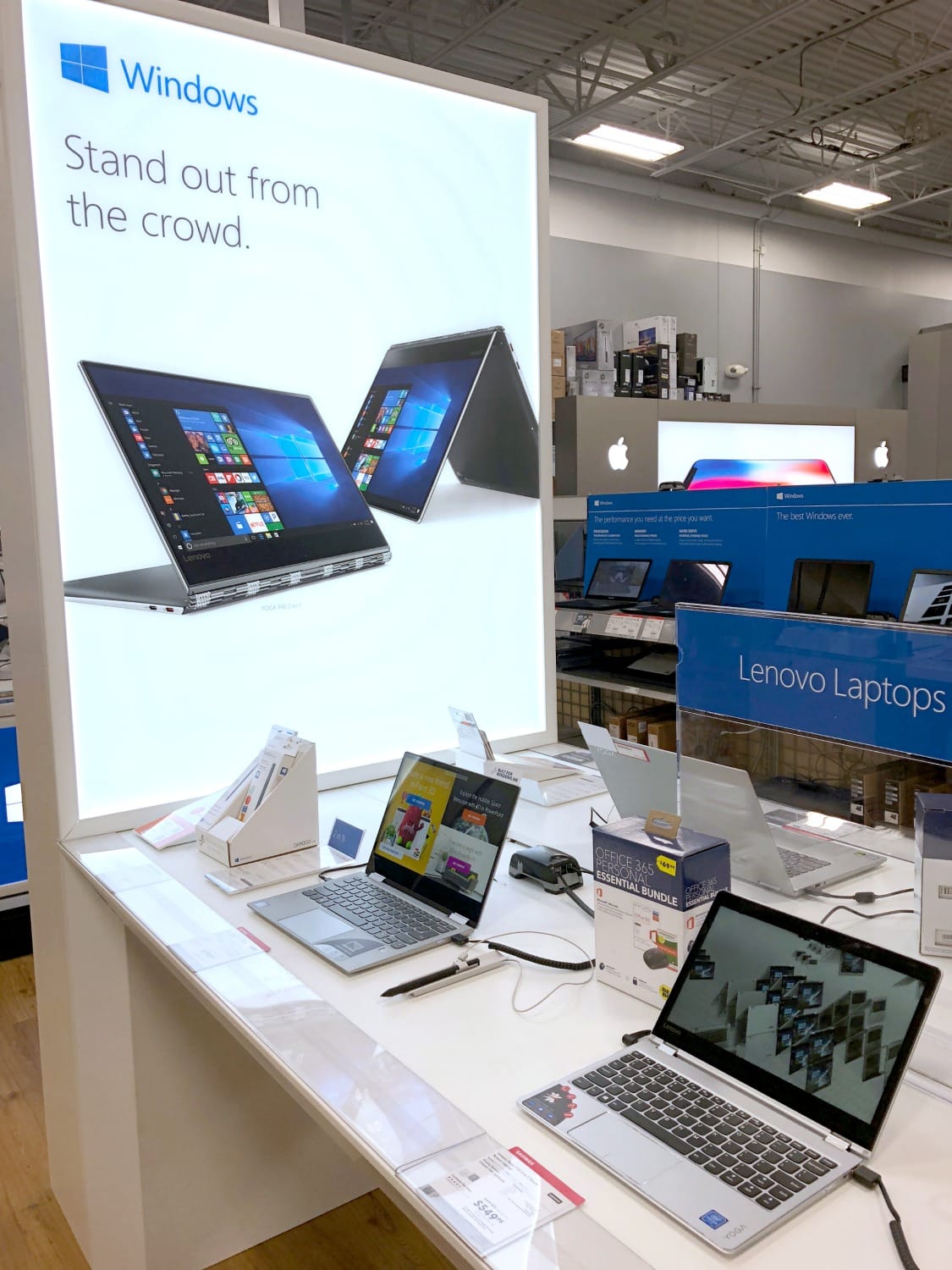 Touch Screen vs Non Touch Screen Laptop
I was immediately drawn to the Lenovo Yoga 720. This sleek 2-in-1 is thin, light and versatile in its design. I have always wanted a 2-in-1 for the family because the ability to use it like a tablet is perfect for my youngest who does a lot of her homework online. Having the ability to touch the screen is much more accessible to her than to use a touchpad on a regular laptop.  I personally don't like using a tablet for my work as it slows me down so having the ability to have both options in one package is a win-win for this family.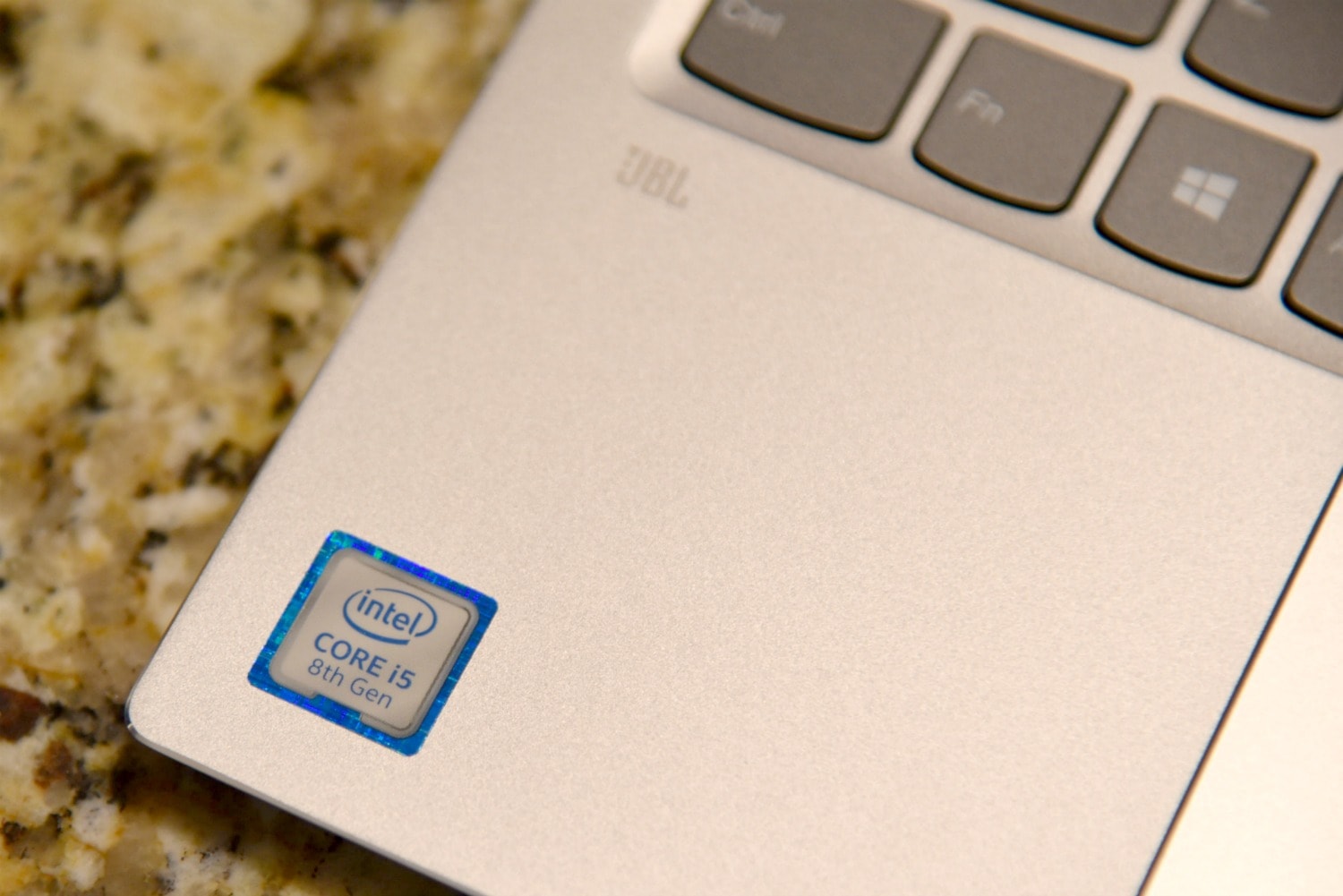 When I was looking at the Lenovo Yoga 720, I noticed a little sticker that told me this particular computer included the all-new 8th Gen Intel® Core™, Intel's most powerful processor.  I learned online that there is a 40% performance jump between the 7th Gen and the 8th Gen Intel core!  When you compare it to my old PC that means a 2x better performance. This is the speed that I was hoping for!
I bought the Lenovo Yoga 720, took him home, named him Flash and had my husband set him up! Set up was a breeze!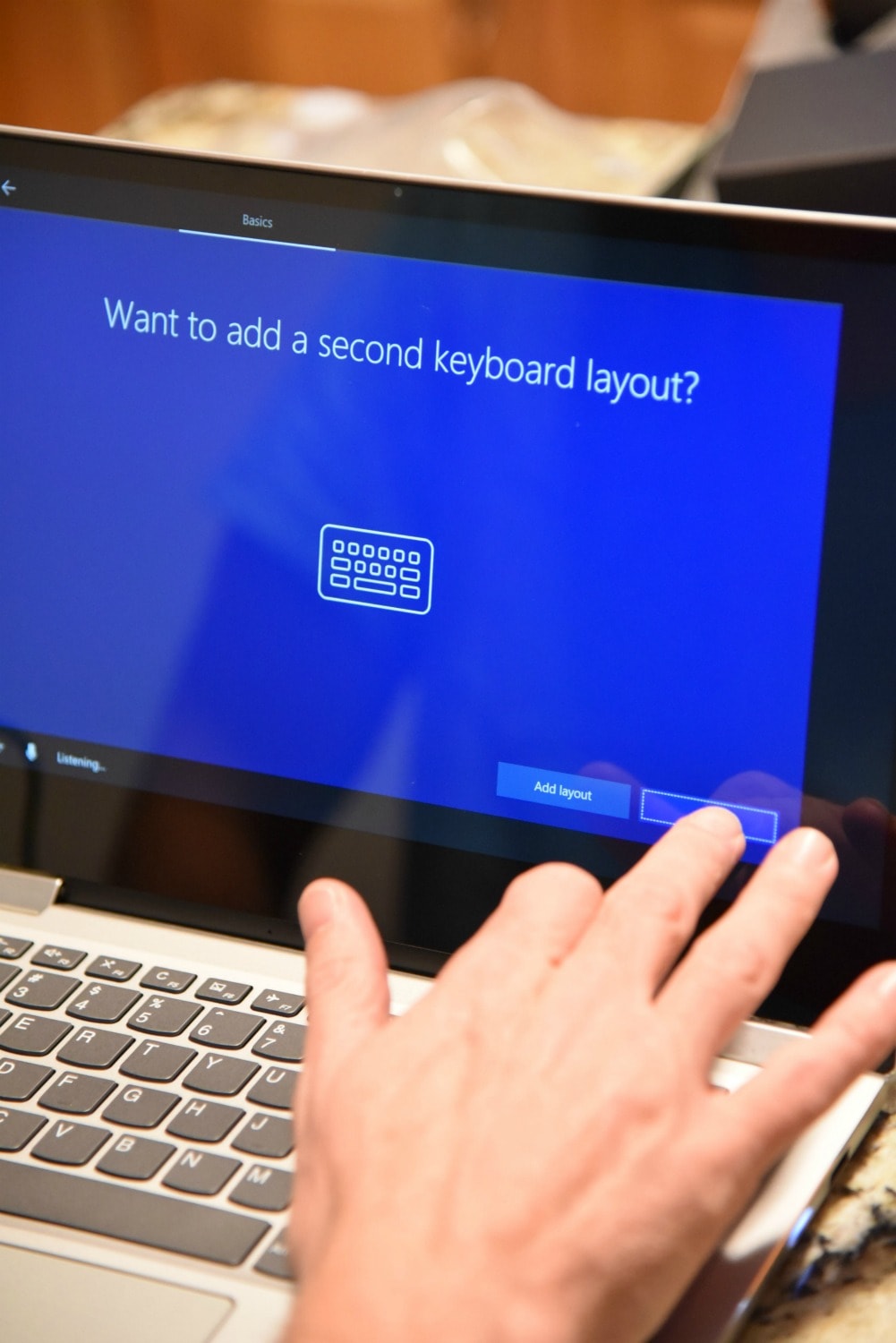 Flash walked us through setup every step of the way. Including setting up Cortana voice command, a voice-activated digital personal assistant who can help search for an address, telling you the weather report or pull up a recipe hands-free.
I could go on and on about how valuable our new computer has been, but I thought I would let Flash tell you himself!  Here is a day in the life of our computer, I think you will agree that we found the perfect PC for our family!
A Day in the Life of an 8th Gen Intel® Core™ 2-in-1 Computer
7:00 am – I am awoken by the lady of the house who is clutching a mug of coffee and is in desperate need of her hair combed.  She checks her email and gets updated on everything that happened overnight on her social networks.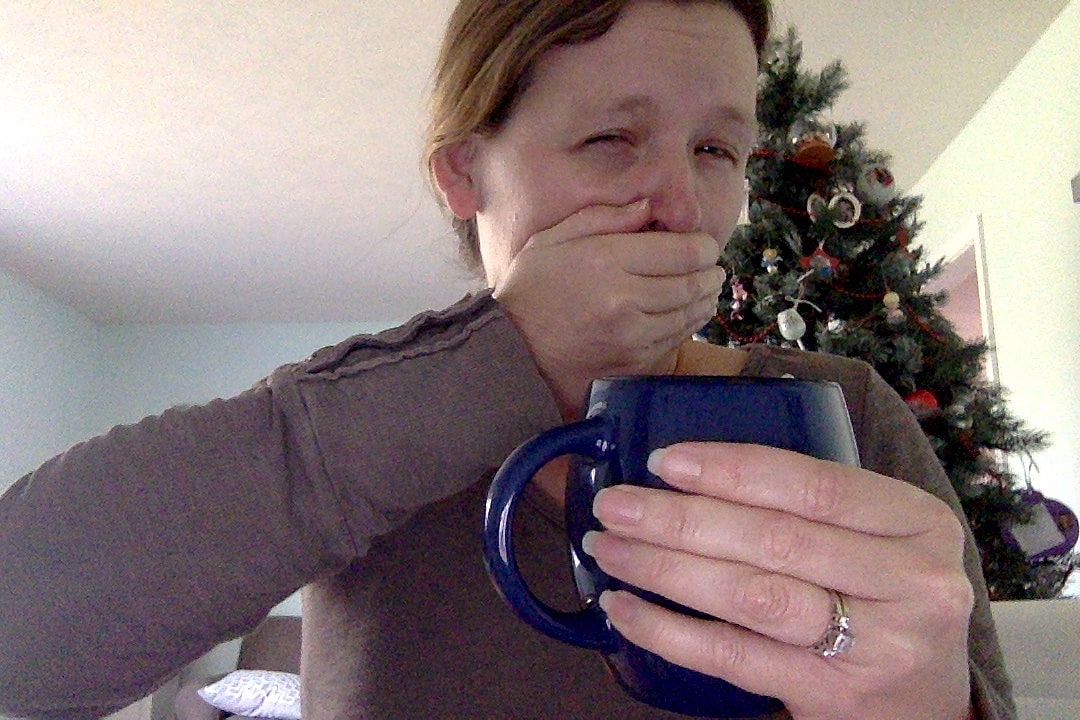 7:30 am – Lady of the house starts working.  She is a small business owner and runs a blog.  Today she is writing about how she sneaks vegetables into her kids' meals.
10:00 am – After she finishes writing her blog posts she does some video editing and photo editing. My 8th Gen Intel core allows me to perform tasks like editing photos and videos in dramatically less time than her old PC.  I can tell she appreciates this!
11:00 am – Online shopping. I don't like to brag, but I am an excellent online shopper!  I have a built-in security that adds a layer of protection to make password logins, browsing, and online payments safe and simple. This family can feel secure any time they take out a credit card to make a payment online.
11:30 am – Browsing social media sites, filling out applications and taking online classes.  I am a multitasker. I did take a break for lunch!
1:00 pm – More blogging.
1:30 pm – Online shopping… again!
2:00 pm – Printing/Multitasking.  My lady was working on a free printable calendar for next year to help her get organized.  Creating digital printables is fun especially when the software is working quickly. I am rocking this fast processing thing!  Click on the picture below to download your calendar for free!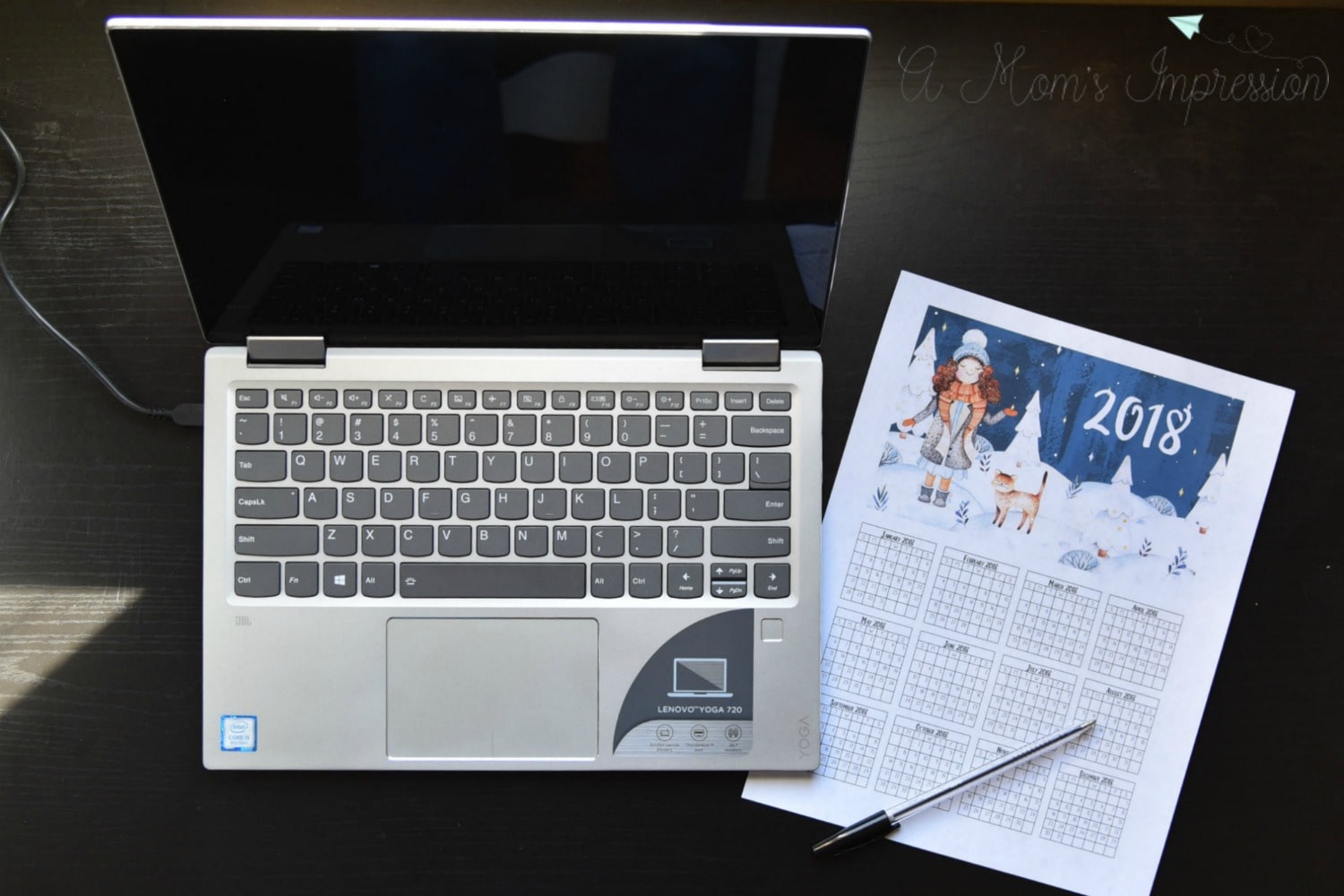 2:30 pm – Organizing.  Using her new calendar, the lady of the house is getting herself, her business, and her family ready for the new year.  I've been helping by reminding her of upcoming holidays and telling her what the weather is going to be like using Cortana voice command!
2:45 pm – Online shopping…. I'm beginning to think this lady might have a problem!
3:30 pm–  The little ones are home from school and need to start doing their homework.  The female one is asking her mom to turn on her reading program.  It's time to start teaching these kids to read!  She likes to convert me to my tablet mode so she can use the apps from school.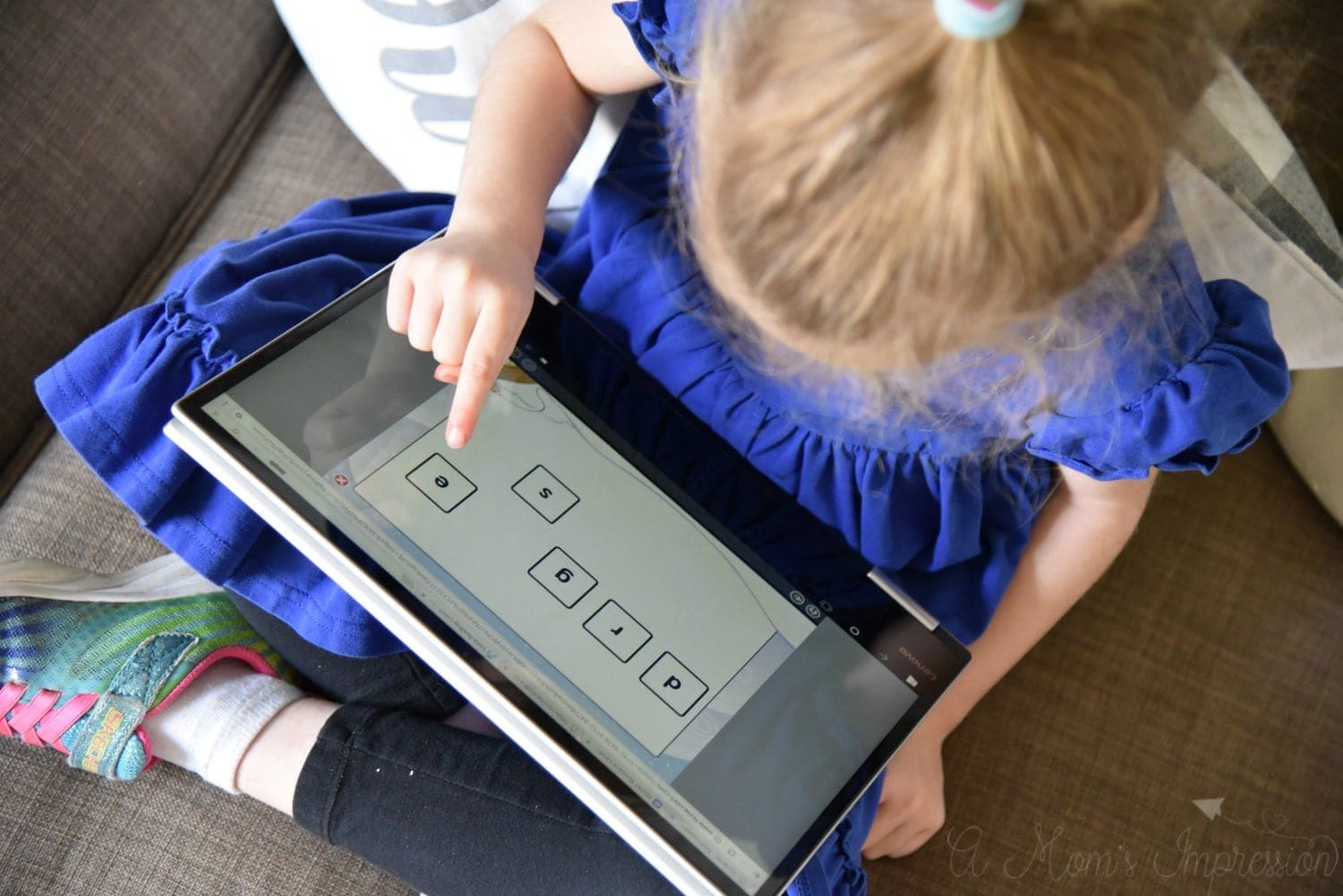 5:00 pm – Dinner Making time! I am helping with dinner by finding the perfect recipe! I provide fast video download speeds so the food doesn't burn while she is reading about what the next direction is in her recipe! Too bad I can't eat… it looks good!
7:00 pm – The little guy loves to watch Youtube kids before bed.  This little guy likes to learn about space, lego creations and racing.  He wants to watch his stuff right away so the download speed is important to him, luckily I can handle that.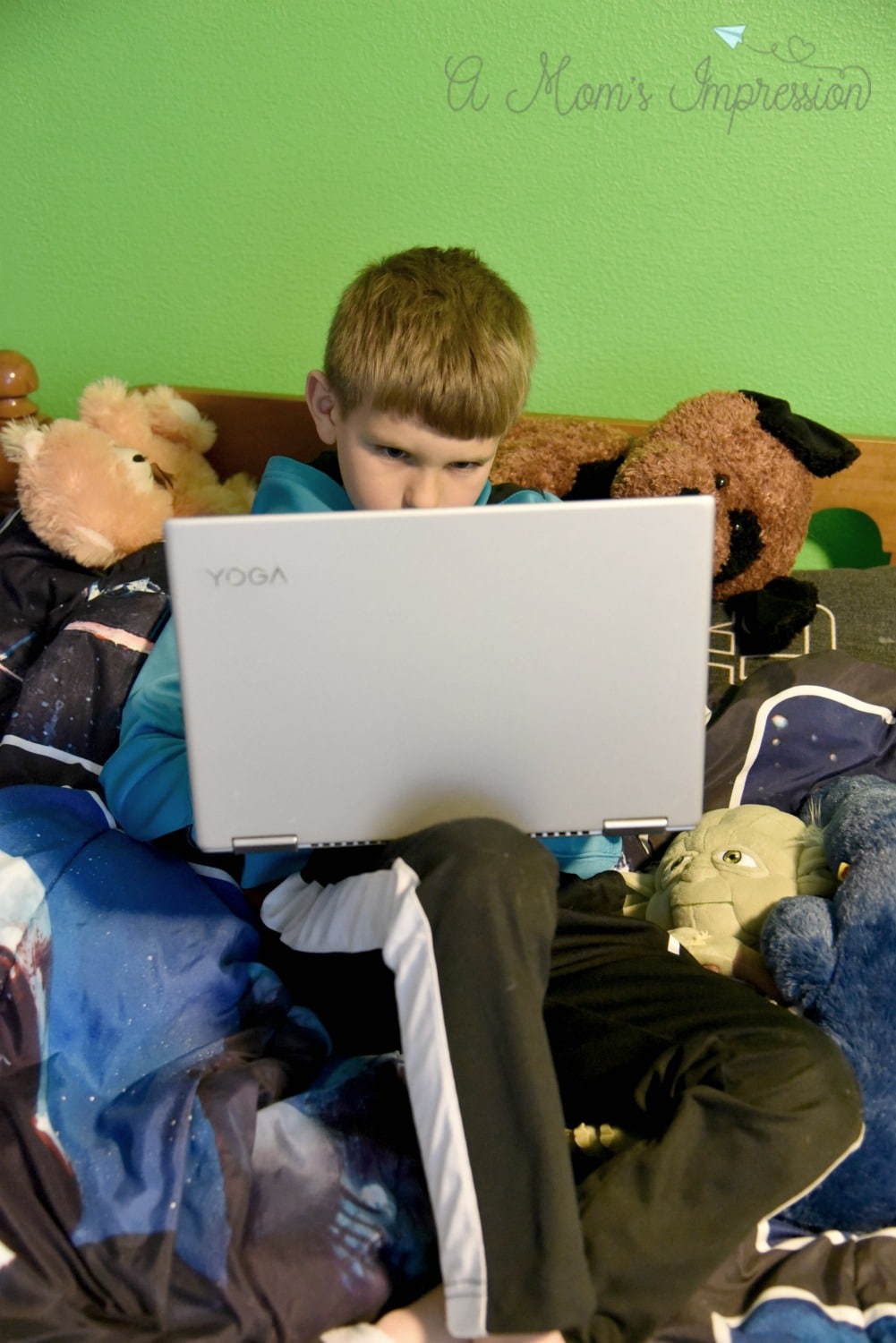 8:00 pm– The kids are in bed and the man of the house wants to play some games. I have an amazing entertainment hub.  At a moments notice, I am ready to stream 4K UHD videos, power virtual reality, or play your favorite games. It is time to sit back and relax as you create, engage and explore your favorite gaming worlds. After a long stressful day at work, I know he appreciates a little unwinding time.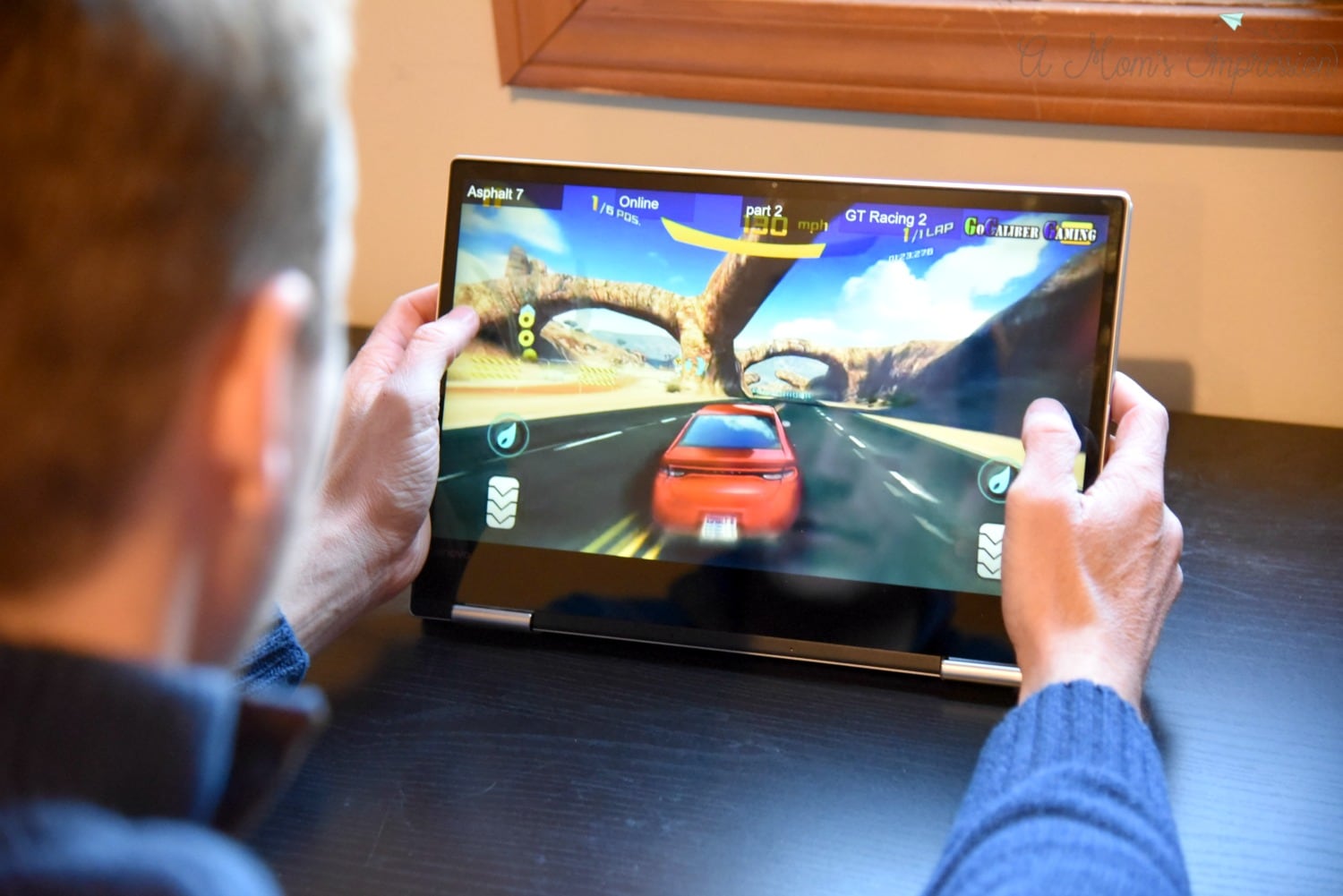 9:00 pm – Netflix before bed!  Speaking of unwinding, I am the perfect device to use to binge-watch Netflix and Hulu!  I can stream for up to 10 hours without having to plug me in.  I can display sharper visuals than traditional HD without buggering or lagging!
Bottom Line
With the holidays approaching now is the perfect time to put your old PC on the bench and look into getting a new PC. You deserve it! Think of all the time you will save. The 8th Gen Intel® Core™ processor allows you to get things done fast and easy, shop with built-in security, and immerse yourself in leading-edge entertainment.
Find the Lenovo Yoga 720 and other 8th Gen Intel Core processor computers at Best Buy!