During the winter months, we partnered with Goldfish Swim School and had our kiddos in swim lessons.  We have opted to keep them in swim lessons this spring because we have found that the extra time in the pool is very beneficial to them. Even though my son is a very independent swimmer we have seen his confidence improve and now he is swimming laps. My daughter is more reluctant and needs a lot more time to get comfortable in the water.  We want her to get more comfortable because there are some amazing benefits of swimming daily with your kids and when the pool opens next month we want to take advantage of them.

Benefits of Swimming Daily with your Kids
While some people may think that swimming daily is a bit of an overkill, there are several benefits that come as a result of it and should be taken into consideration.
Physical Fitness
These days kids are not getting enough exercise.  Schools only have gym class once a day, recess time is getting cut, and more kids are opting for video games instead of getting outside and riding their bikes. If you establish a routine of swimming every day with your family, you set your kids up on getting daily exercise. Getting into a routine is half the battle when it comes to being active.  Active kids are more healthy than non-active kids and make better choices in the future when it comes to taking care of their physical health.
Family Connection
Along with physical fitness, it seems like family time is also an area of life that suffers as kids get older.  I am a very busy parent so I get it.  It's hard sometimes to ensure that you make quality time to spend with your family. Life is so busy and often my time with my kids is put on the back burner.  If you plan to do something physical, like swimming, every day you can strengthen those bonds with your family and build memories that they will remember for a lifetime.
Safety
My little girl is a reluctant swimmer.  She doesn't want to get in the water without a floatation device.  Since starting swim lessons at Goldfish Swim School a few months ago, we have noticed that she needs to be in the water more than just once a week.  Every time she gets in, she builds a little more confidence in swimming.  Swimming every day is a great way for her to learn not to be fearful of the water and learn to be more comfortable.
Obviously learning how to swim is essential. According to KidsHealth.org, drowning is the second leading cause of death for people between the ages of 5 and 24!   Isn't that statistic staggering?  My mom never felt comfortable in the water and I don't want that for my kids! I see a lot of pool and beach time in our future.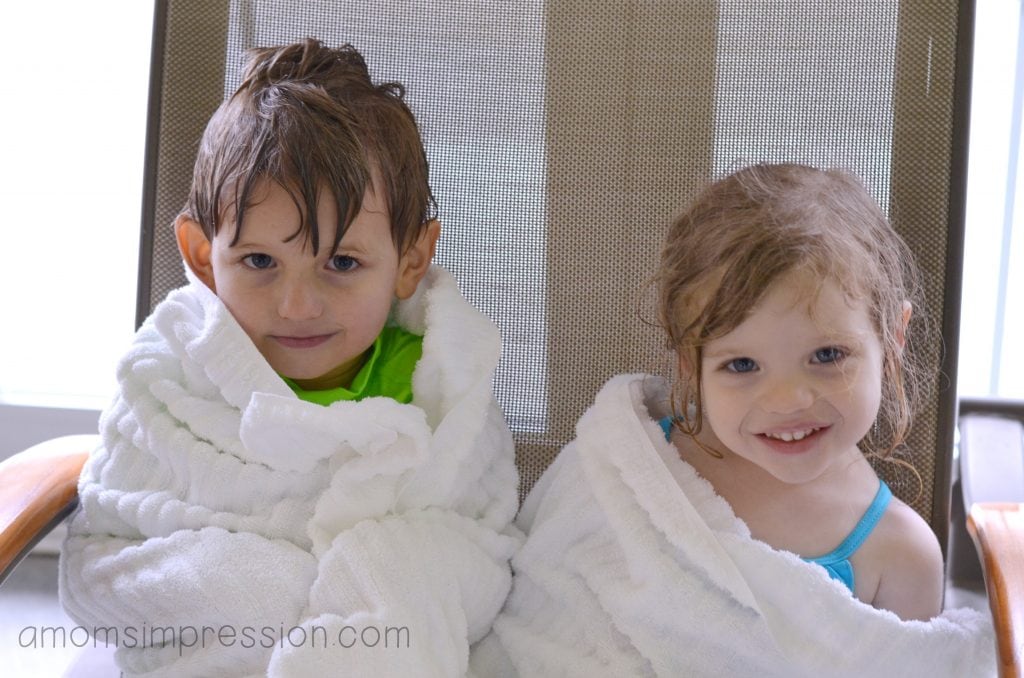 How do you prepare for summer pool time?  Do you take advantage of local swim lessons?  I highly recommend looking at Goldfish Swim School for your little ones.  We love the instructors and the curriculum that they offer.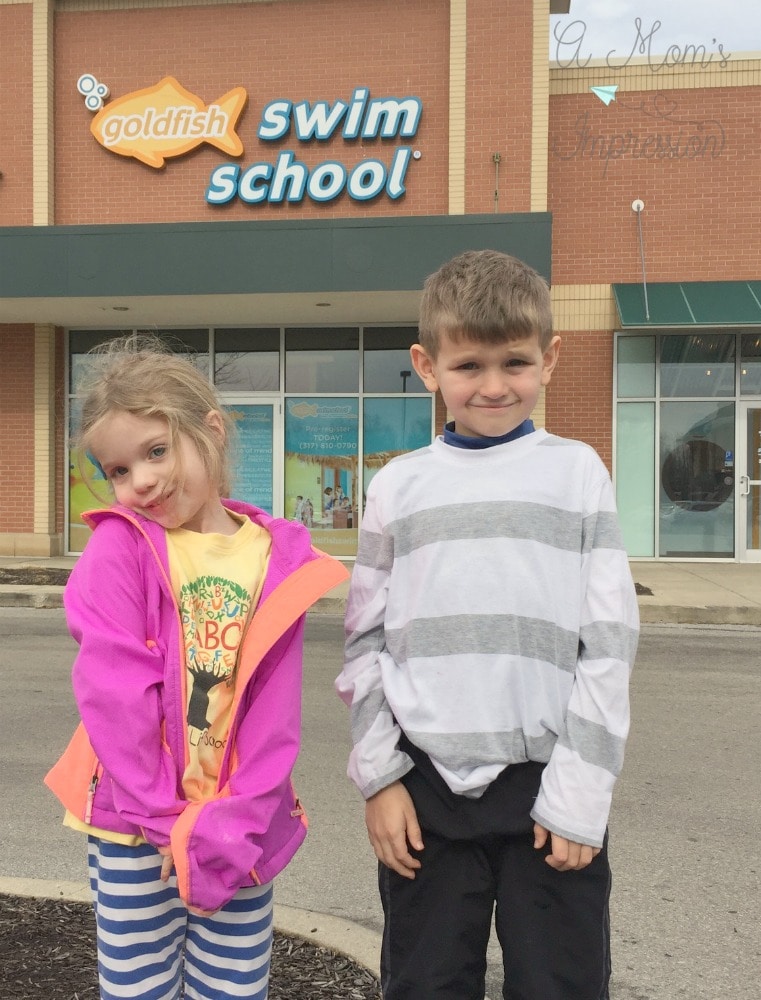 For more information about Goldfish Swim School be sure to visit their website.  Come on over and check it out, and start reaping the benefits of swimming daily with your family!
We partnered with Goldfish Swim School for Indoor Swim Lessons for Kids to facilitate this post. All opinions are 100% mine.