Ben Whishaw plays a grown-up "Michael Banks" & Emily Mortimer plays the now adult "Jane Banks" in the new Disney film Mary Poppins Returns. Last month,  I had the chance to sit down with them and talk about what it was like making the film and taking over the roles of some of the most beloved characters in cinema.
A big thank you to Disney Studios for flying me out to LA to attend the Mary Poppins Returns Press Event.
We are all familiar with Jane and Michael Banks, but we have never seen them all grown up until now. The incredible Ben Whishaw and talented Emily Mortimer were tasked with bringing the Banks children back into our lives as grown-up adults with grown-up problems.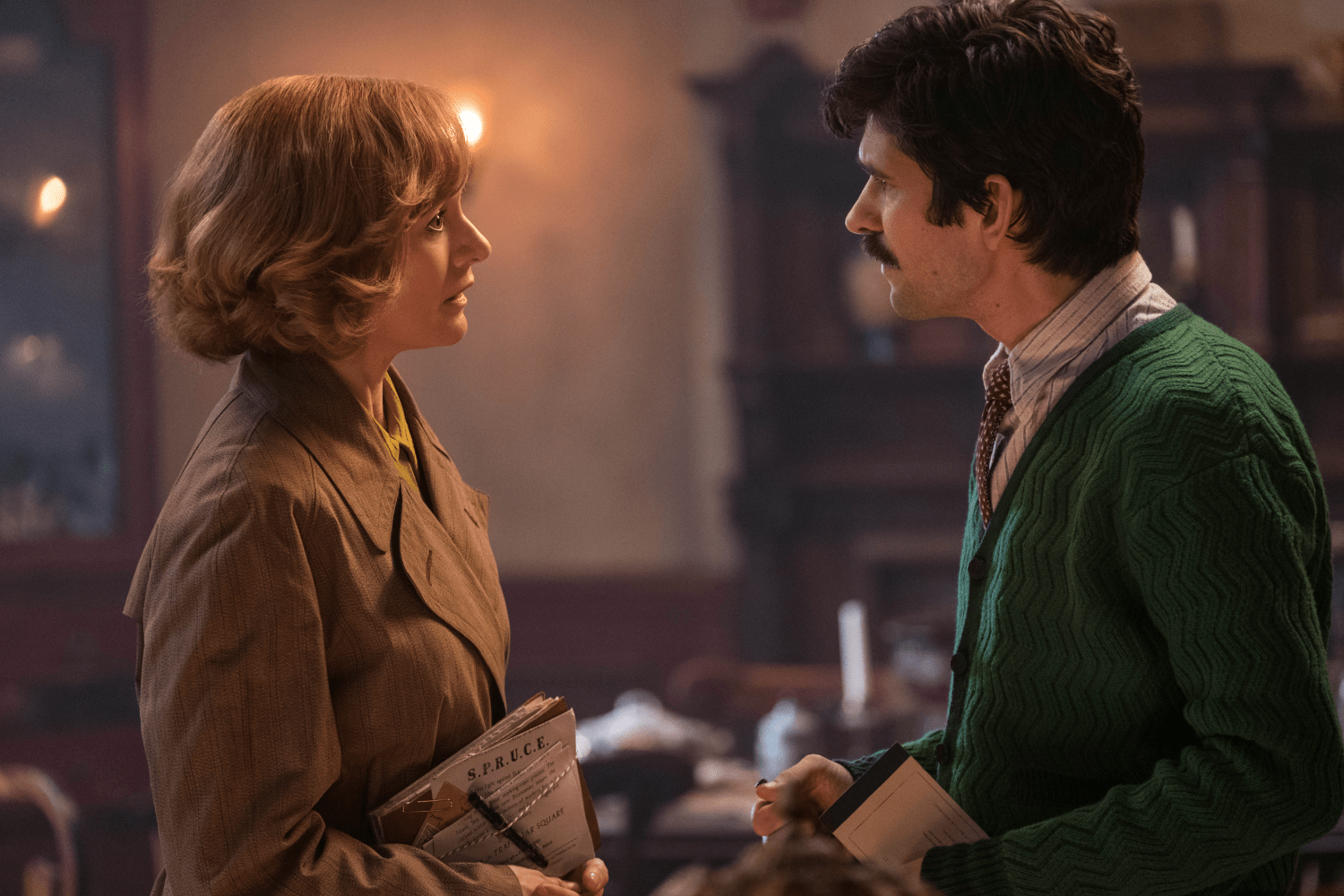 Emily Scored Points with her Kids
Playing Jane in the new Mary Poppins movie was pretty impressive to Emily's kids, but not until her daughter saw her picture in a book.
We were in Barnes & Noble the other day and she (Emily's daughter) found the book of Mary Poppins Returns, which I didn't realize they'd even done the book of Mary Poppins. But there was Emily Blunt on the front.  And then she found a photo of me. And she's never been more impressed by me ever.  It was so funny. She kept telling everyone we met. Mom's in a book!
It is always nice to score some brownie points with your kids! Her kids are pretty excited to see the movie with their mom!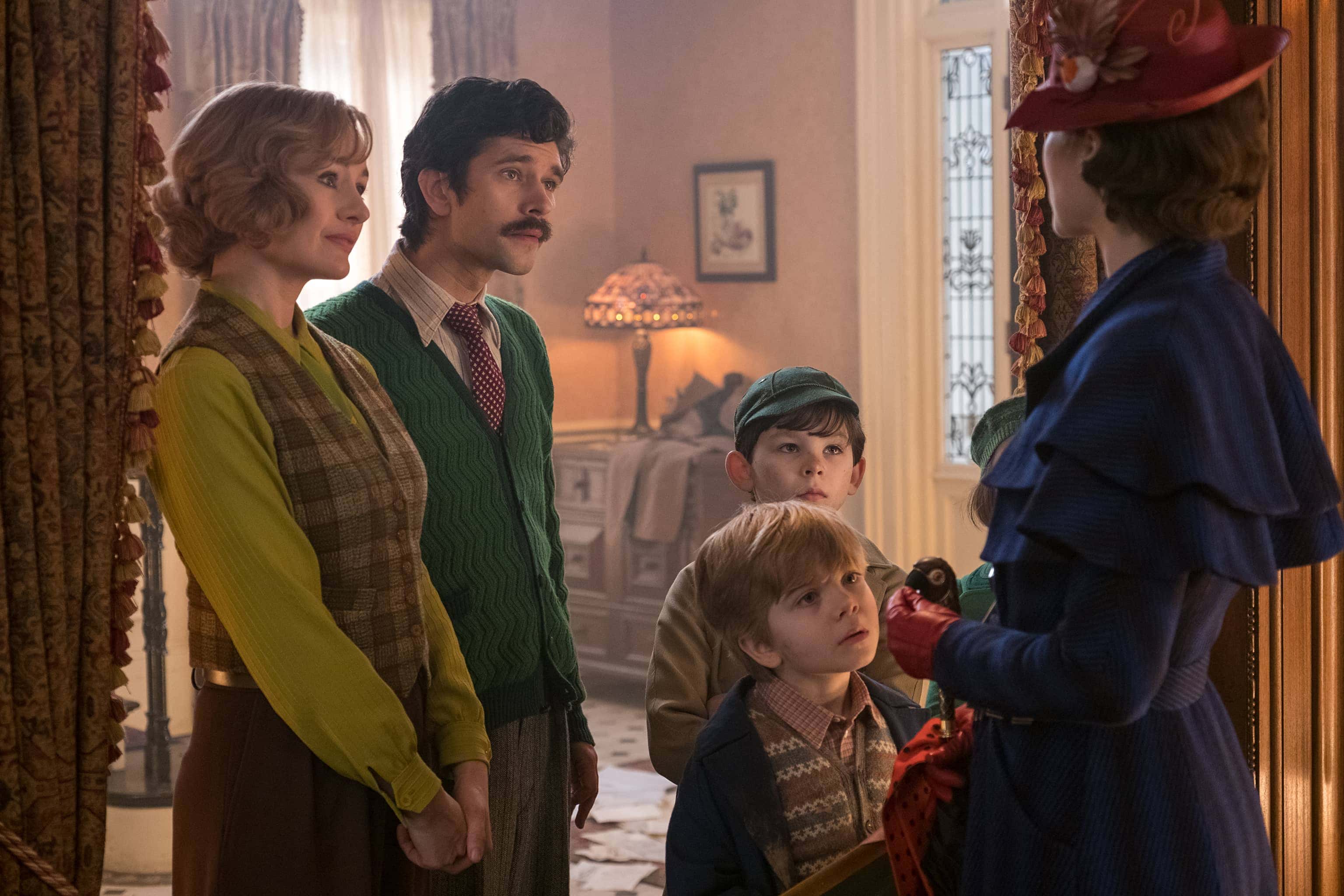 On Working with Rob Marshall
Ben admitted to us that he had never sung before this film.  He was really nervous about it but director Rob Marshall believed in him and that made all the difference in the world.
Rob had both Ben and Emily as his first choices for the roles. Ben told us that when Rob likes you he really likes you…
He doesn't hold back.  You feel his love.  You feel his excitement about what you might bring to the table… I really, really value that. In a way that's everything…
Emily enthusiastically agreed.
My dad always said that if you tell people they're beautiful or wonderful and clever and talented and special and amazing, they are. You believe him.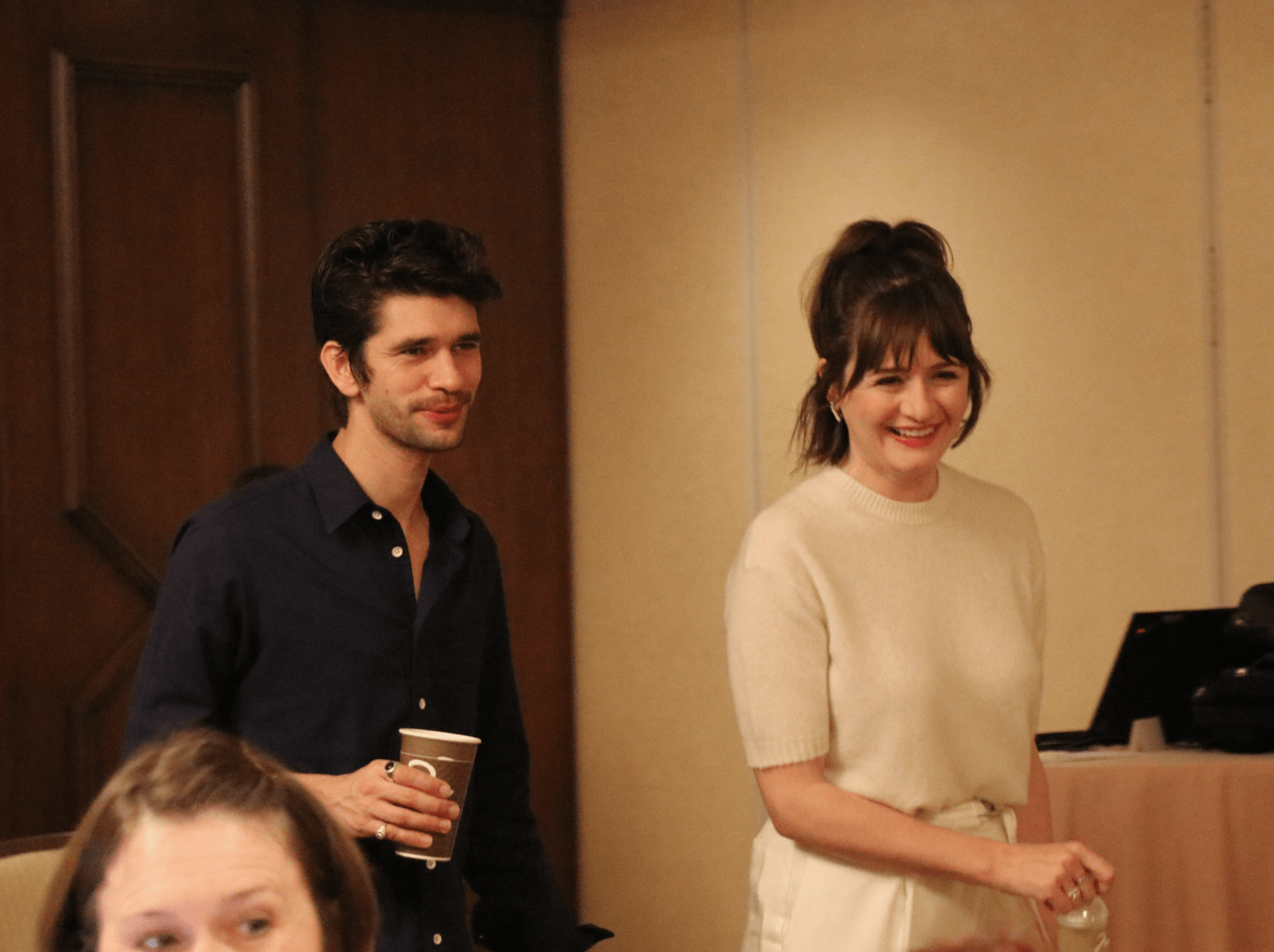 Playing Iconic Roles
Ben and Emily instantly connected during rehearsals. There was an obvious connection between the two of them that shows up in the film. We asked them about that and Ben told us that it was instant.
 We were really lucky.  We just immediately got on, and enjoyed each other's company, and giggled about things, and gossiped.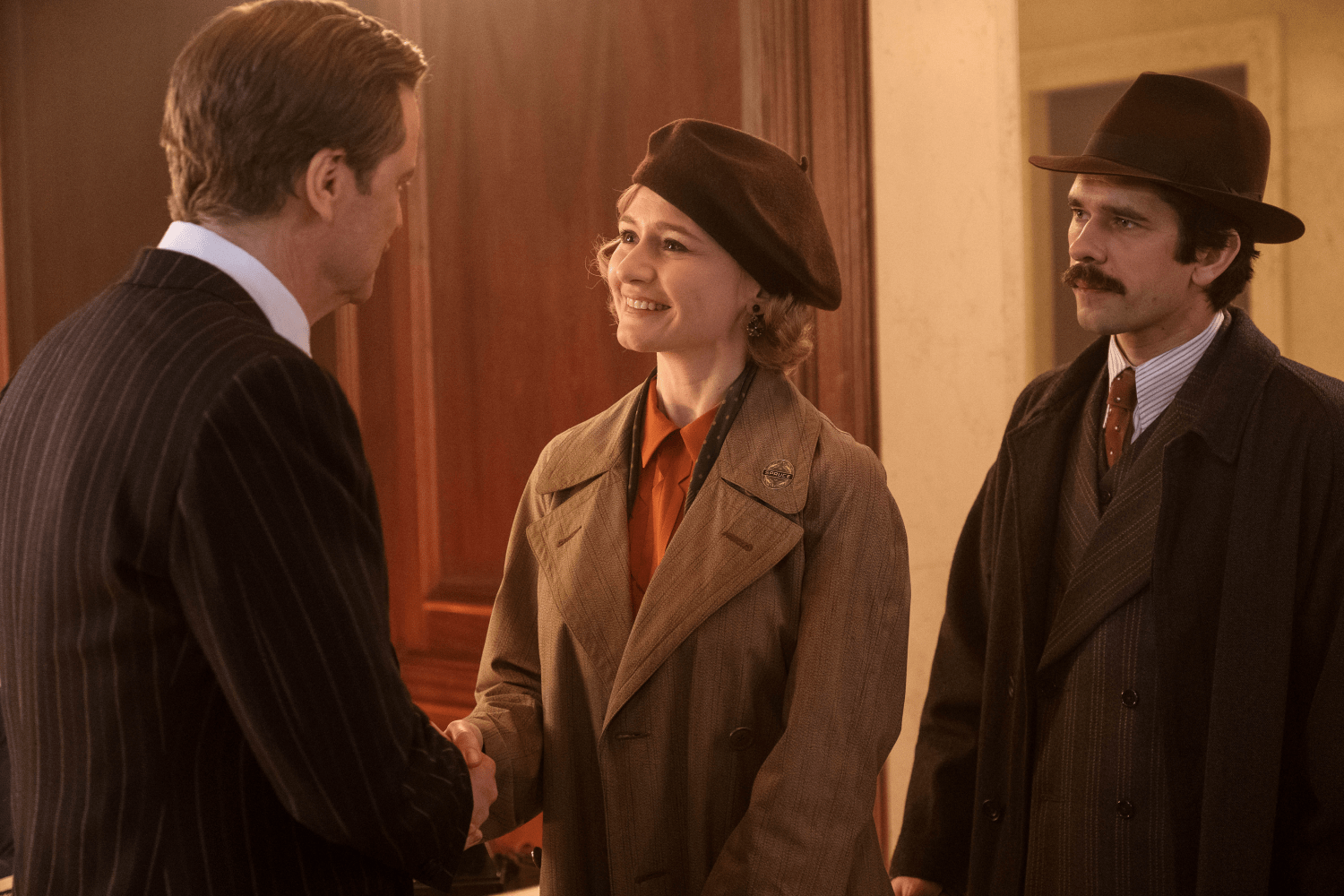 This was great because there could be a lot of pressure on the two of them to bring back such beloved characters such as Jane and Michael.  There was some added pressure when the original Jane showed up on set. She has a little cameo in the movie so we asked what it was like to talk to her. Emily said that having both her and Dick Van Dyke on the set made her feel even more excited about bringing Mary Poppins back to the big screen.
She just hung out with us and did the little scene. Both with her and with Dick Van Dyke, it was just an extraordinary thing to have these connections to the original movie. It felt so validating that they were excited about it.

The Most Challenging Scene
At the beginning of the interview Ben talked to us about never singing before, so when we asked about the most difficult challenging scene to film was, I expected him to say his solo singing number toward the start of the film. I was a little surprised when he actually said that it was the final scene of the movie.
Throughout the entire story Michael Banks is filled with grief and is miserable but in the final scene, he was happy and carefree. It was quite a transformation. This transformation made the ending scene a little more difficult for Ben.
That had to be the climactic moment, you know?  And… It's weirdly much easier sometimes to play misery, and kind of grief or whatever. But being open-hearted and happy can be quite hard. Especially when you've been miserable the whole movie.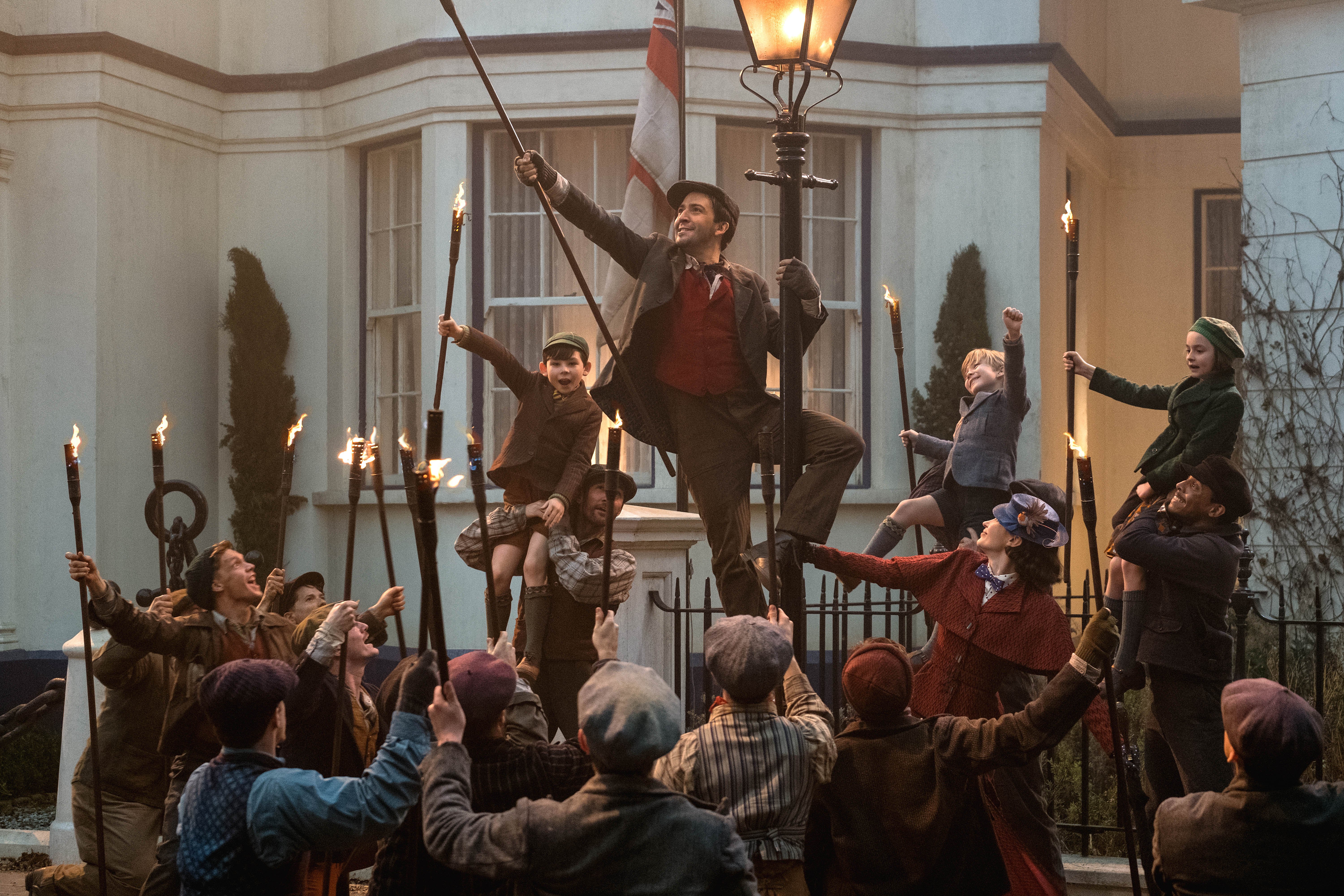 Favorite Scene
On the flip side, they both loved the big dance number, "Trip a Little Light Fantastic" featuring Lin-Manuel Miranda, Emily Blunt, and the Lamplighters.
I'm just knocked out by it.  Because it is tremendous. -Ben Whishaw 
Emily said that she thought that it really is amazing that there are so many exciting numbers and scenes in the movie. You go from an amazing scene like "Trip a Little Light Fantastic" to a beautiful ballad, to a dance number with Dick Van Dyke!
It's like intravenous entertainment, the film. – Emily Mortimer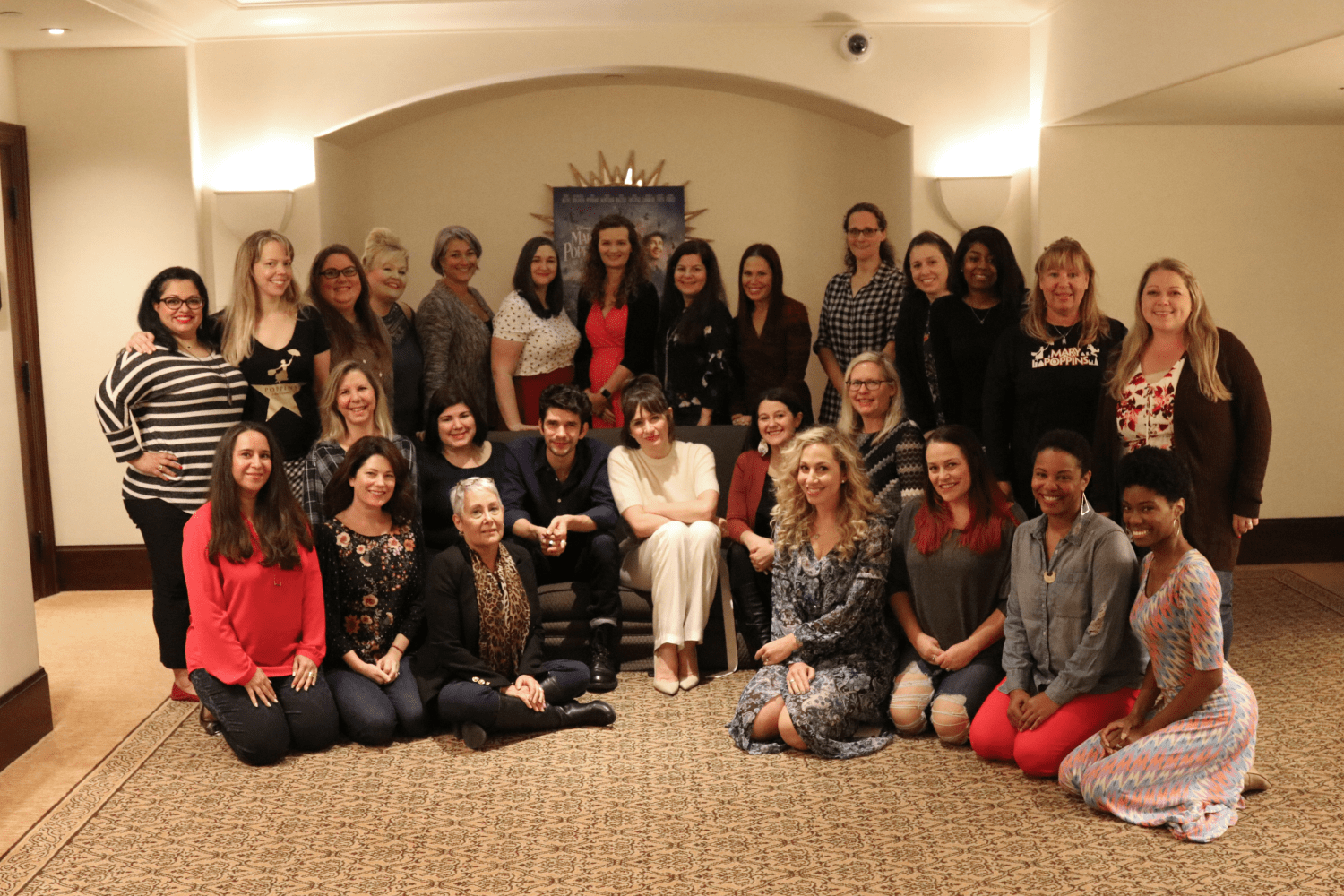 Mary Poppins Returns releases into theaters everywhere December 19th.
Follow along on Social Media: Twitter | Instagram |YouTube #MaryPoppinsReturns
For more fun, Mary Poppins Returns coverage be sure to check out my interview with Emily Blunt, my Interview with Lin-Manuel Miranda, my spoiler-free movie review, and read what it was like to walk the red carpet at the world premiere.