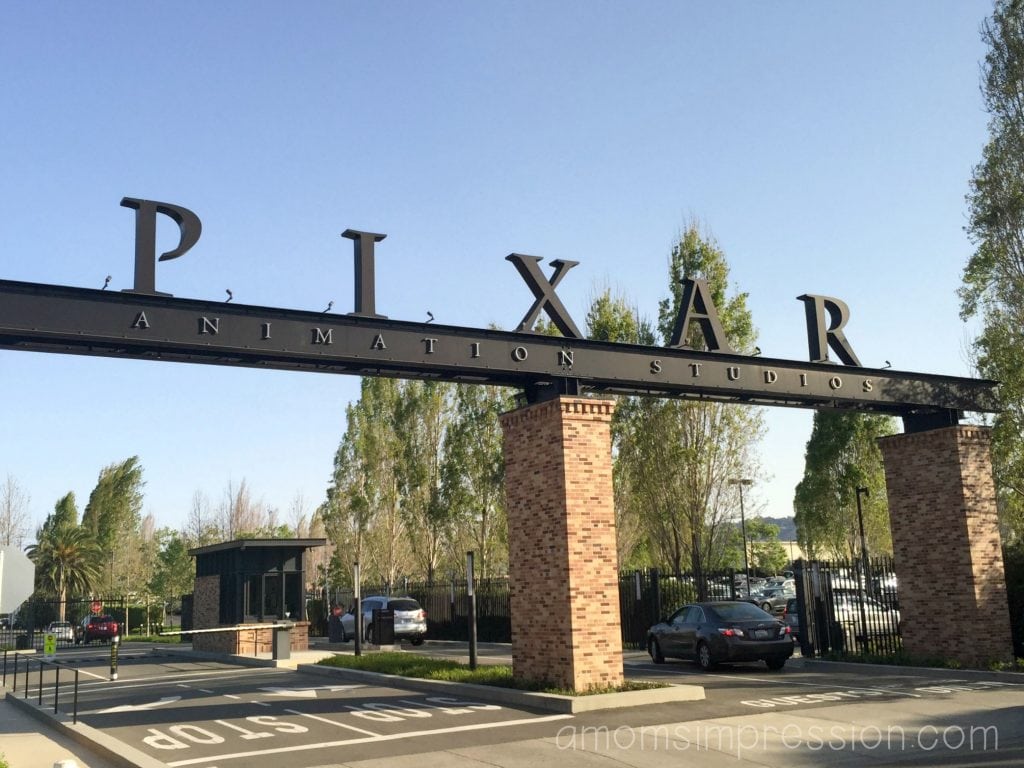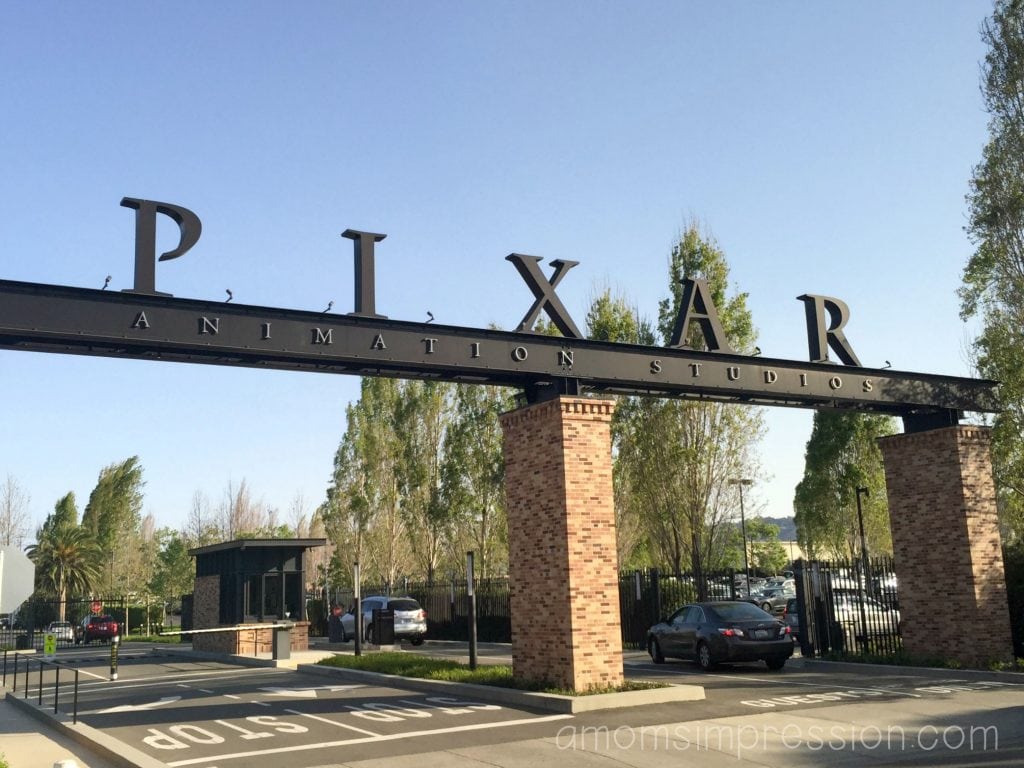 Last week I headed over to San Francisco to visit Pixar Headquarters with 24 other bloggers for the #InsideOutEvent.  Getting a behind the scenes tour of this famous animation studios was an amazing experience that I won't soon forget.  We were there for the Inside Out Press Event, but we were able to see and experience much more than that.  Over the next couple of months I will share some of my experiences at Pixar as well as some other fun activities that we were treated with. (Hint… you should be following me on Instagram if you aren't already because I have already given you a sneak peak at the amazing time I had in California!)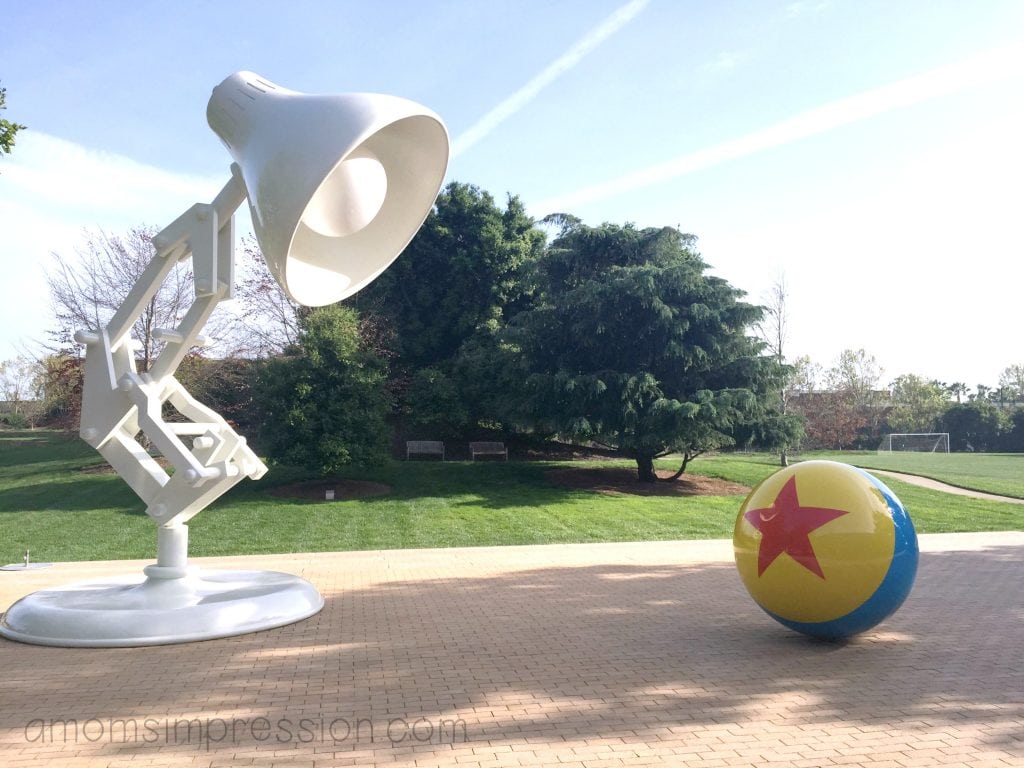 As soon as we arrived we headed to the main Pixar building, The Steve Jobs Building.  Right in front is the iconic Pixar Ball and Lamp (Luxor Jr.) that we have all grown to love over the years.  These are giant replicas that look as wonderful in the daytime as they do at night!  Of course, I had to get a selfie!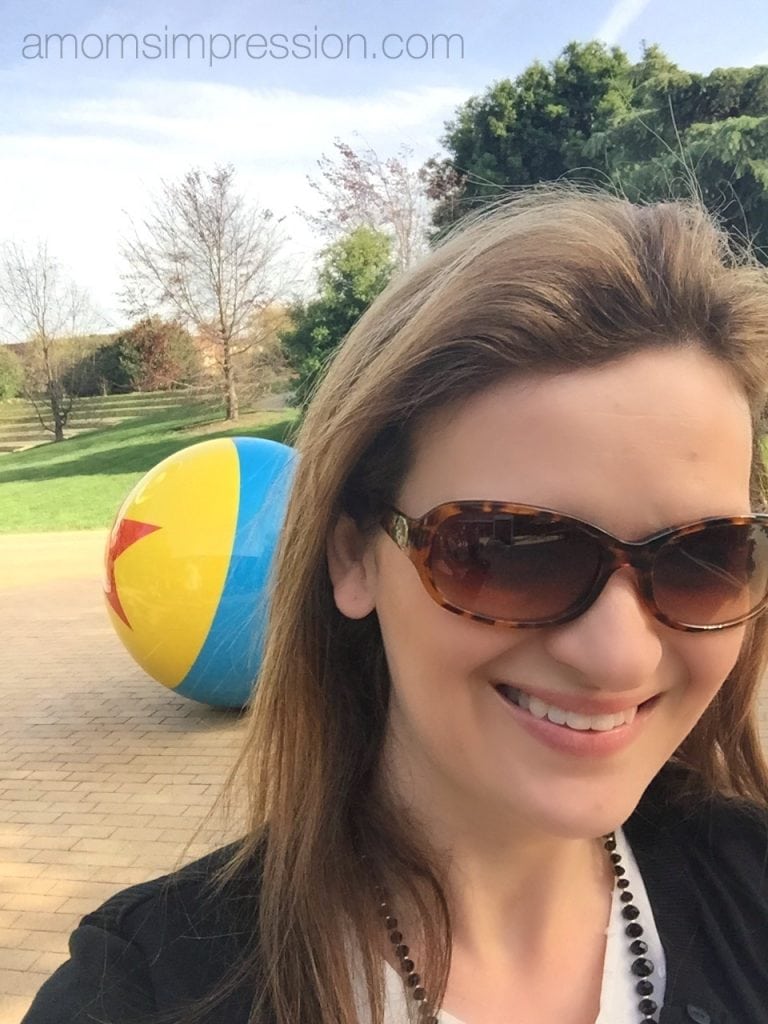 We entered the building through the doors of The Steve Jobs Building.  Steve Jobs bought the company from Lucasfilm in 1986 and named the company Pixar.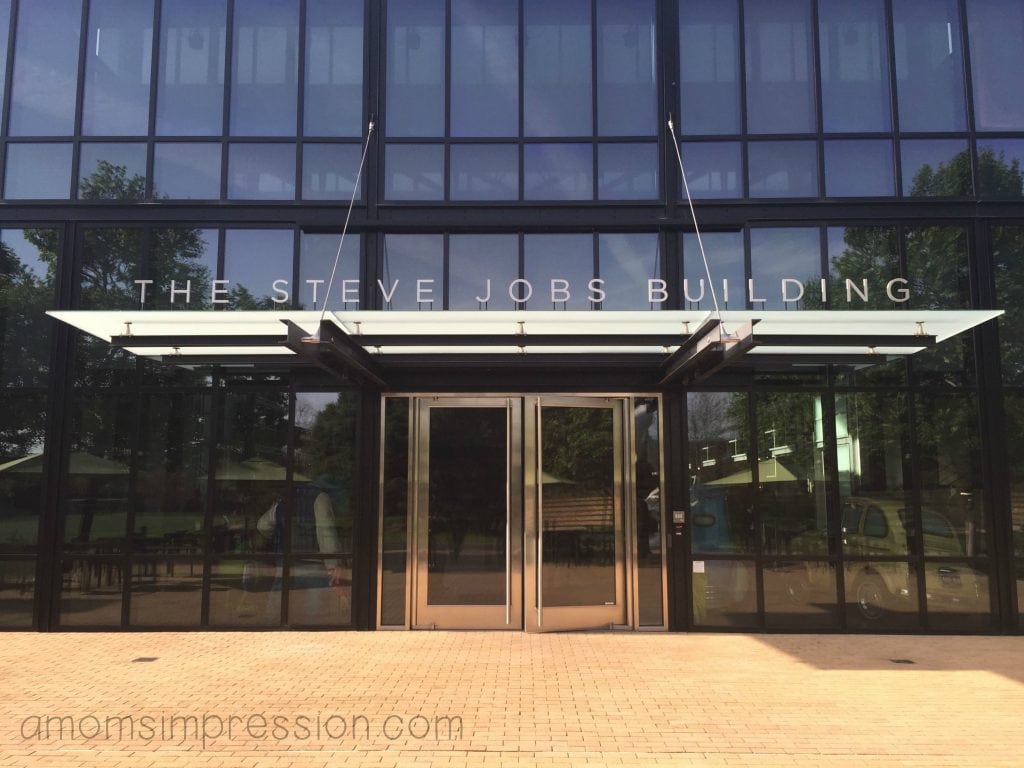 Immediately upon entering the building I knew that I was in a different kind of workplace.  I was greeted by 2 giant Lego sculptures of Buzz and Woody complete with Andy's signature on the boot!  Toy Story was the first completely computer animated feature film and was released in 1995.  It was Pixar's first big hit and it put them on the map!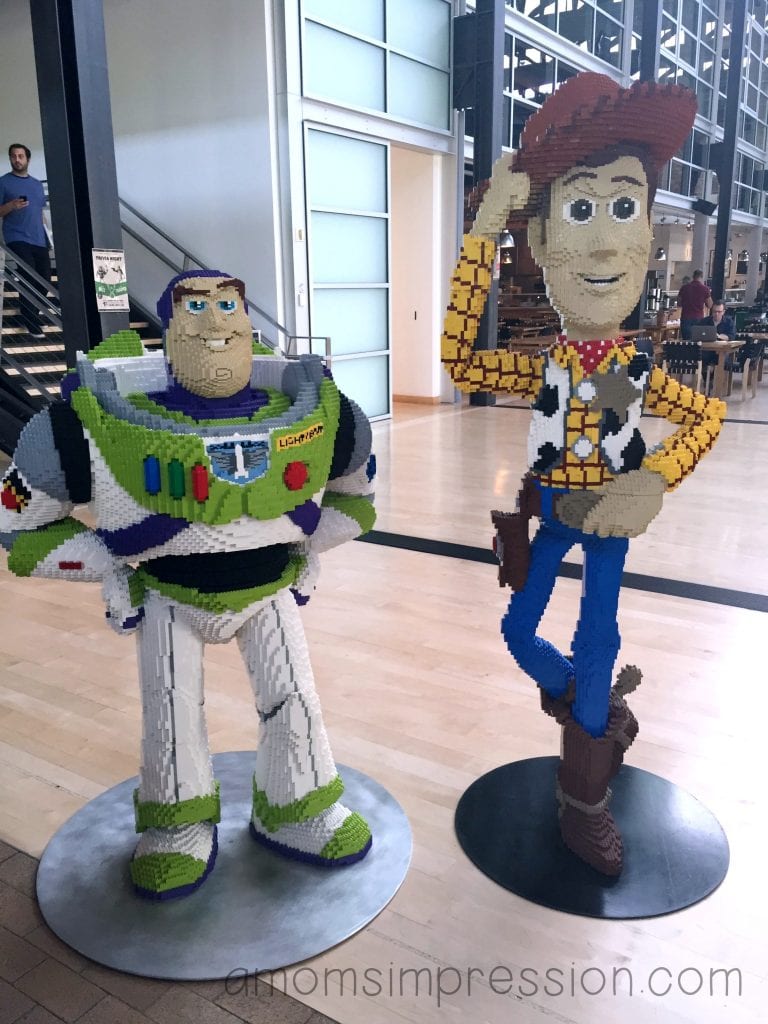 In fact, there were familiar Pixar characters hanging around all over the campus.  Some of my favorite friends from Cars, A Bugs Life, Brave and Wall-E.  When you walk into the Brooklyn Building you are greeted by Mike and Sulley!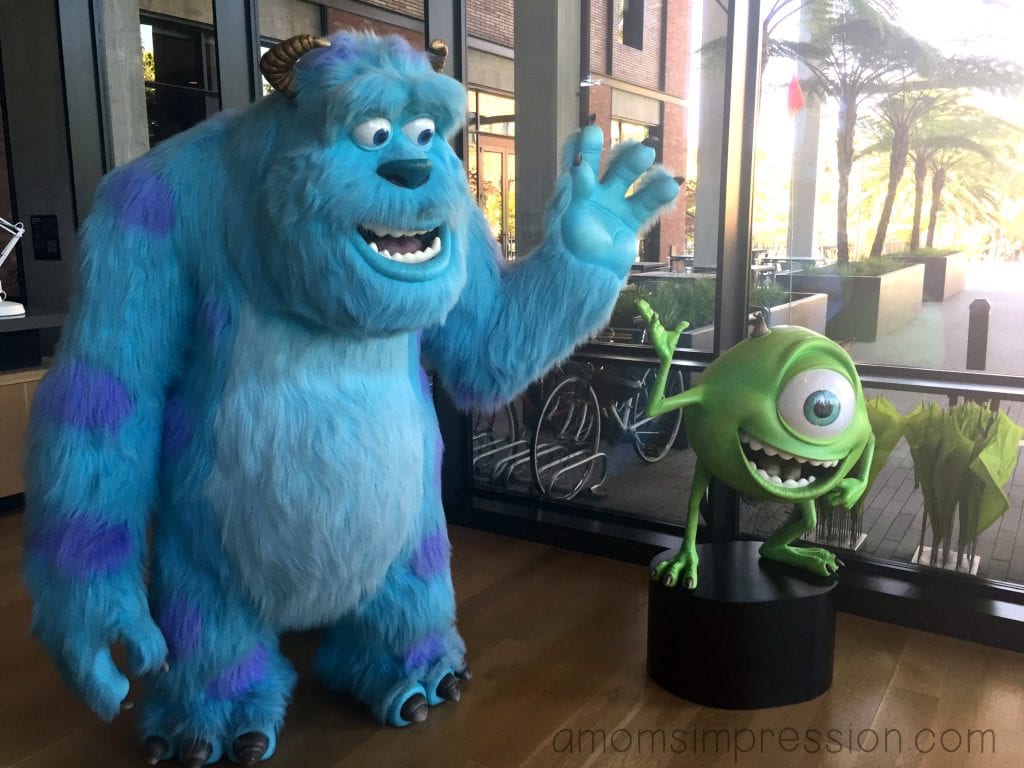 Not only are there friendly faces popping up all around the buildings, there is a display case with many of the awards that Pixar has won over the years.  If you look closely you can see the Toy Story 3 Oscar!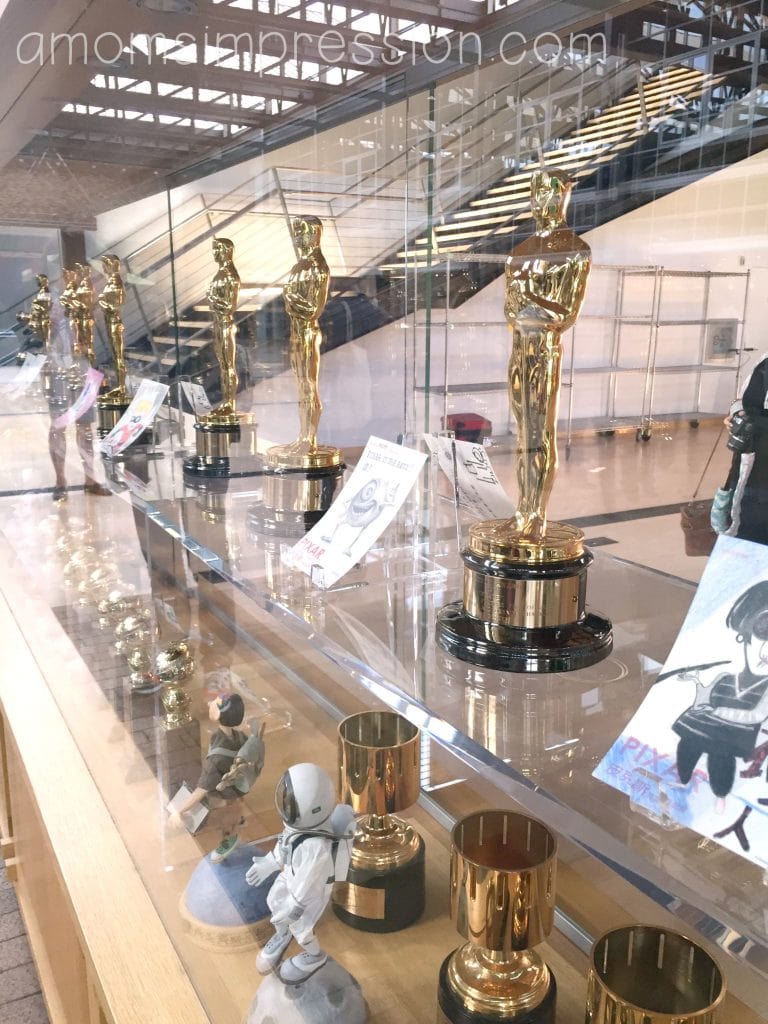 Movie memorabilia were displayed on the walls and in display cases all over the campus. It was like walking through a museum.  Pixar will rotate the art on the walls to correspond with the film that is currently being released.  They actually changed decor the week before we got there to showcase Inside Out.  There is a traveling art show that they give some of the art too when it is finished being displayed in the studio.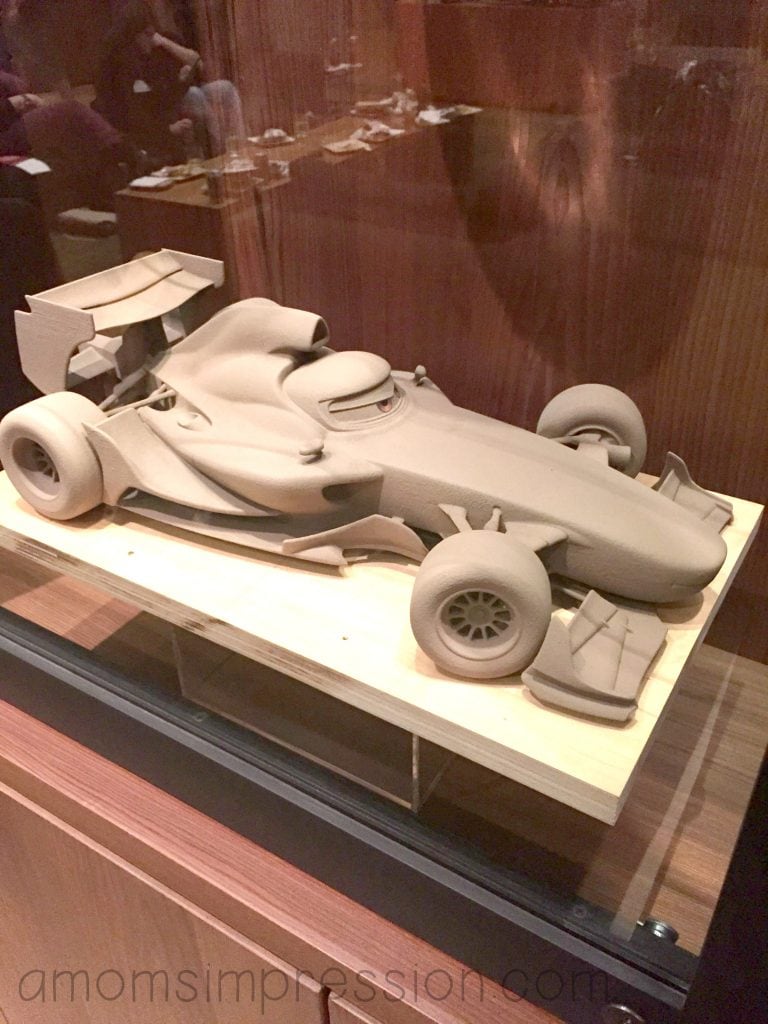 The Steve Jobs Building is huge and open.  It was created and designed so that the employees would have to met and talk with each other on a daily basis.  There are several delis as well as kitchens lined with several different cereals at the employee's disposal.  The building used to be owned by Del Monte foods and was a manufacturing plant. It is designed to recall the industrial past of Emeryville (the city where it is located).
As I mentioned, Pixar will change out the art in the building to showcase its latest release. This is Joy. She is the main character of the upcoming film, Inside Out!
The above picture shows the lobby and the photo shoot that they had set up for anyone to get their picture taken acting out the 5 emotions that are featured in Inside Out.  I was able to participate in the photo shoot and came out with my own personal headquarters!  Can you figure out which is Joy, Anger, Disgust, Sadness, and Fear?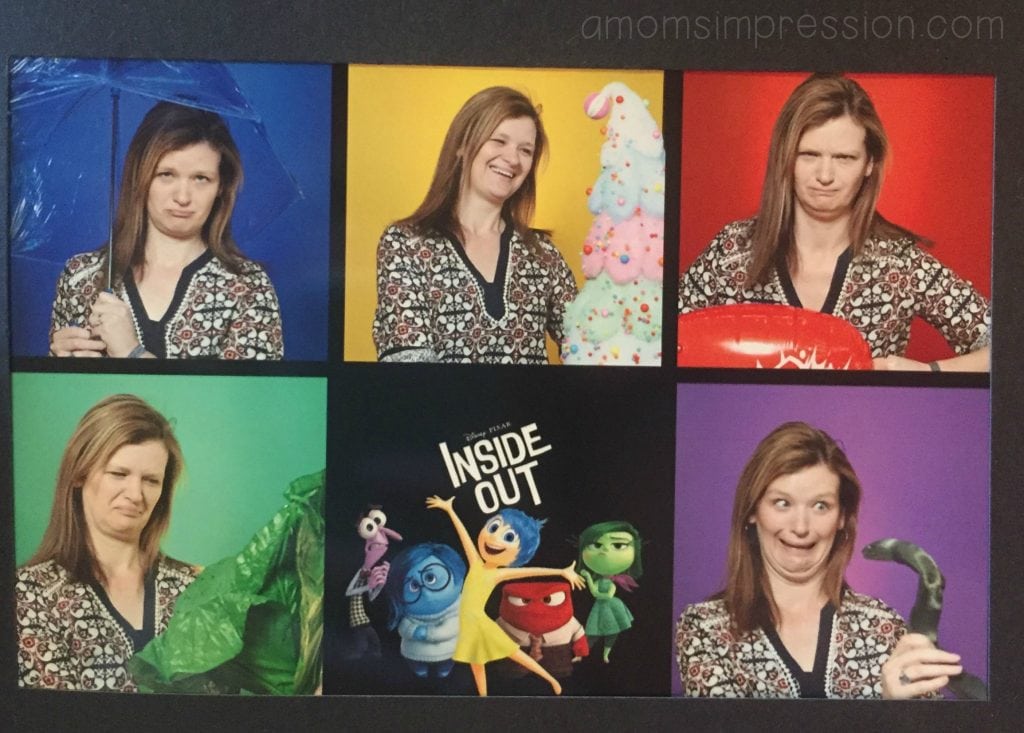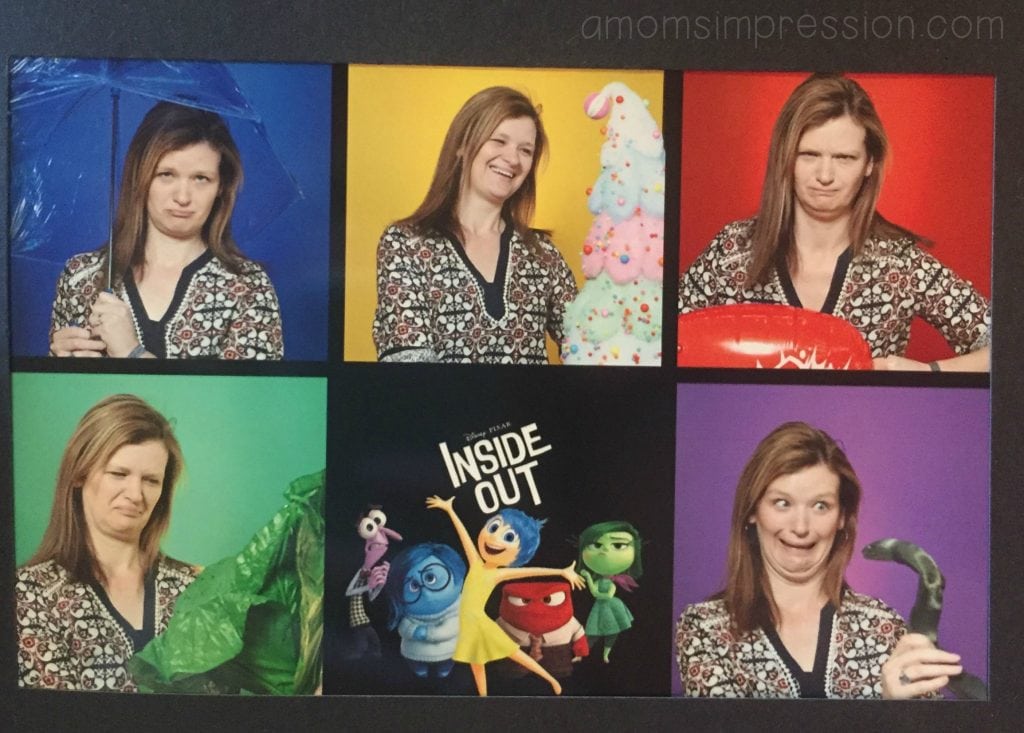 My husband told me that my Anger, Disgust and Sadness all look the same.
Of course, when at Pixar one must shop.  No worries, there is a gift shop to purchase all your Pixar branded merchandise.  I got an uber soft hoodie for myself and my husband that I absolutely love!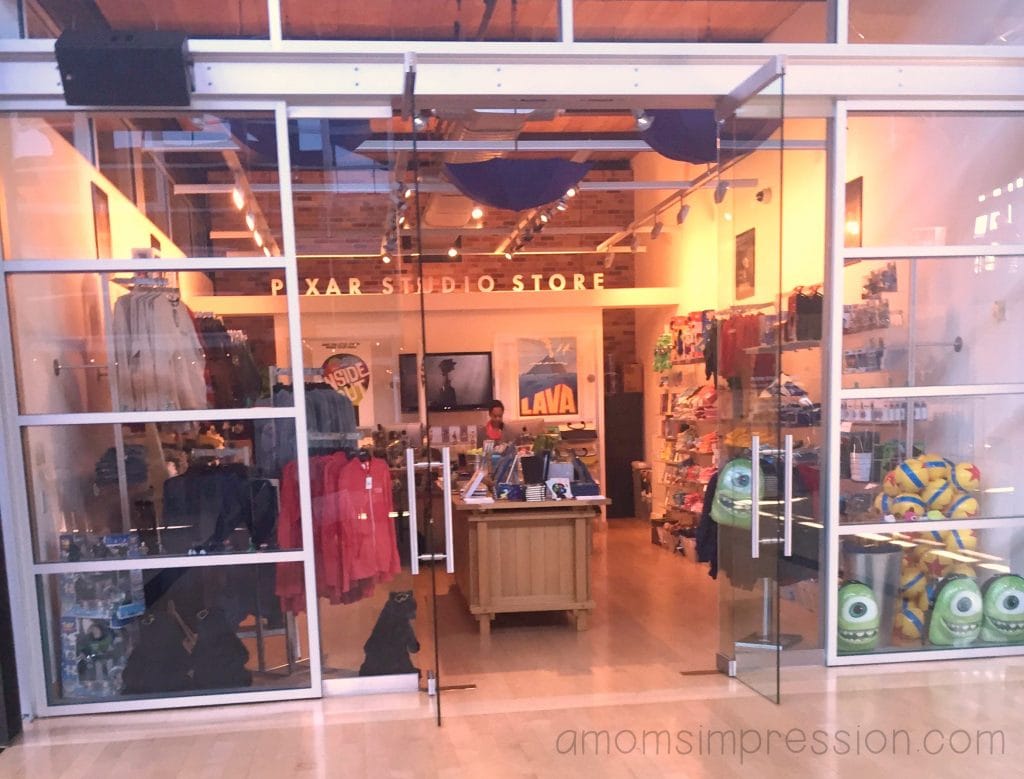 Pixar's 22 acre campus allows for room for a little fun as well.  The employees have access to a full court basketball court as well as a soccer field if they would like to start a little friendly game with co-workers.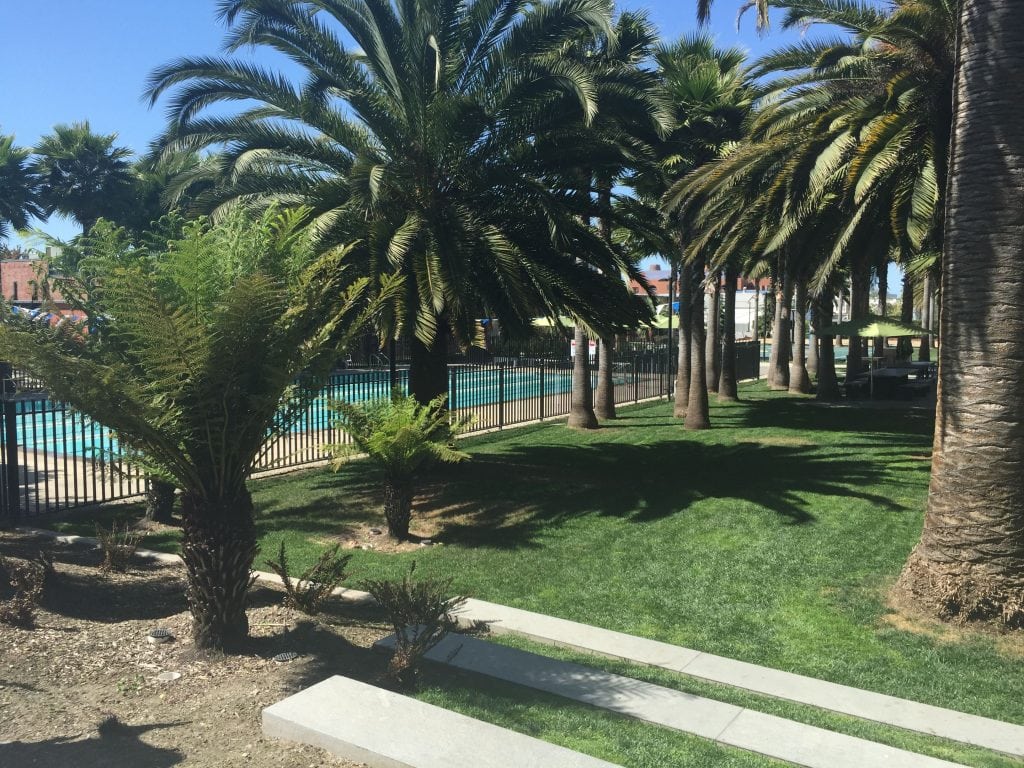 Oh yeah, they also have a swimming pool to swim laps in!  Creative people need to be inspired and our tour guide said that they will often go and workout to release stress during a very stressful week at work.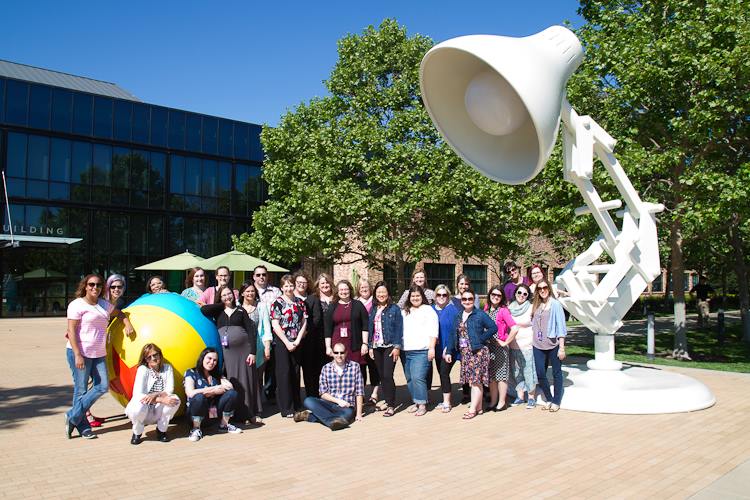 I loved our little tour of Pixar Animation Studios.  Being in a creative atmosphere is very inspiring and being told over and over again to follow your dreams really makes you feel like you can achieve anything.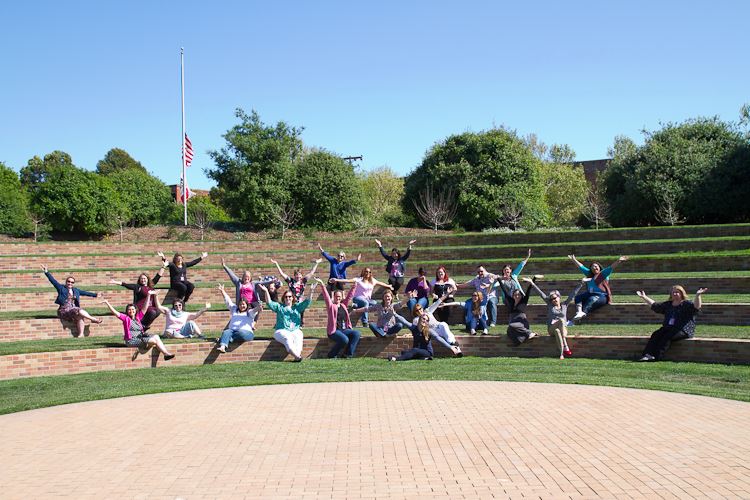 Of course we had to spread our Joy around in Pixar's outdoor amphitheater!
Here is the fun trailer for Inside Out you just have to watch to get an idea of how good this film is going to be!

Stay tuned this month and next as I share more about my amazing interviews and screenings during my Pixar press day.  And be sure to mark your calendars for June 19 when Inside Out hits theaters everywhere!
A huge thank you to Disney for flying me out to SF and covering my hotel during the #InsideOutEvent!