Tuesday was a special occasion, the Diamond Edition of 101 Dalmatians came out on Blu-ray and my daughter is in love!  I knew she would fall in love with the puppies as much as I did when I was her age.  This is a classic that should be in every home in America!  To check out all the details of the release including new Bonus Features be sure to check out my 101 Dalmatians Review post from earlier this week.
While I was in LA a few months ago, I had the honor of meeting a legendary Disney Animator Floyd Norman.  Mr. Norman was one of the animators on 101 Dalmatians.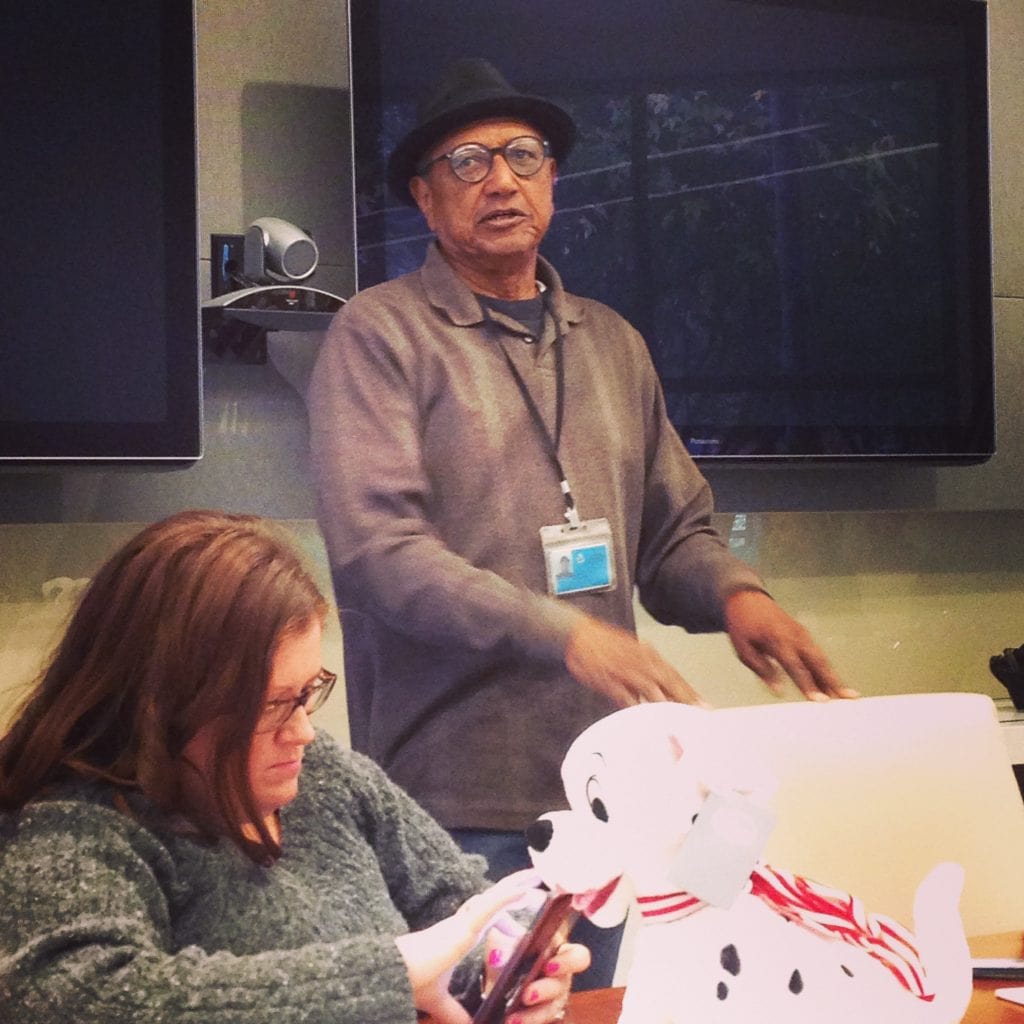 Floyd told us stories about working on the Dalmatians movie.  It was one of the last movies that was made before Walt Disney's death.  This movie was particularly important because making animated movies was very expensive back in 1960.  Each cell had to be hand painted and to hire artists to do that was very expensive.  101 Dalmatians changed the way that the animators produced animation.  There was talk that Disney may have to suspend making animated movies after Sleeping Beauty because they weren't making enough money.  Right before they starting making Dalmatians, the  Xerox technology just came into play.  By using the Xerox the animators were able to transfer drawings directly to animation cels, eliminating the inking process.  This saved the company a lot of money and in turn kinda saved Disney animated movies.  I found this fascinating.  Who would have thought that Disney would ever stop making animated films.  Thank goodness for Xerox!
For more fun facts click on the picture below:
Floyd was so kind that he gave us a little lesson on drawing Disney characters.  While I was nervous, my little buddy kept me company and told me I could do it!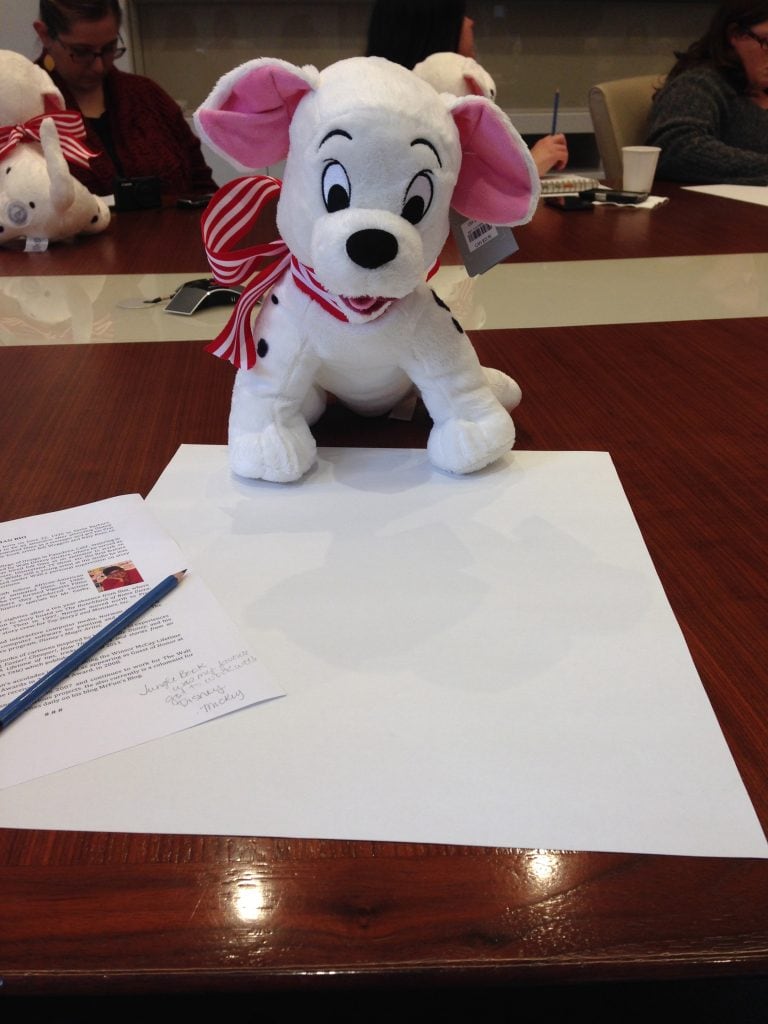 Floyd started off by showing us how to draw Pongo, AKA Daddy Dalmatian.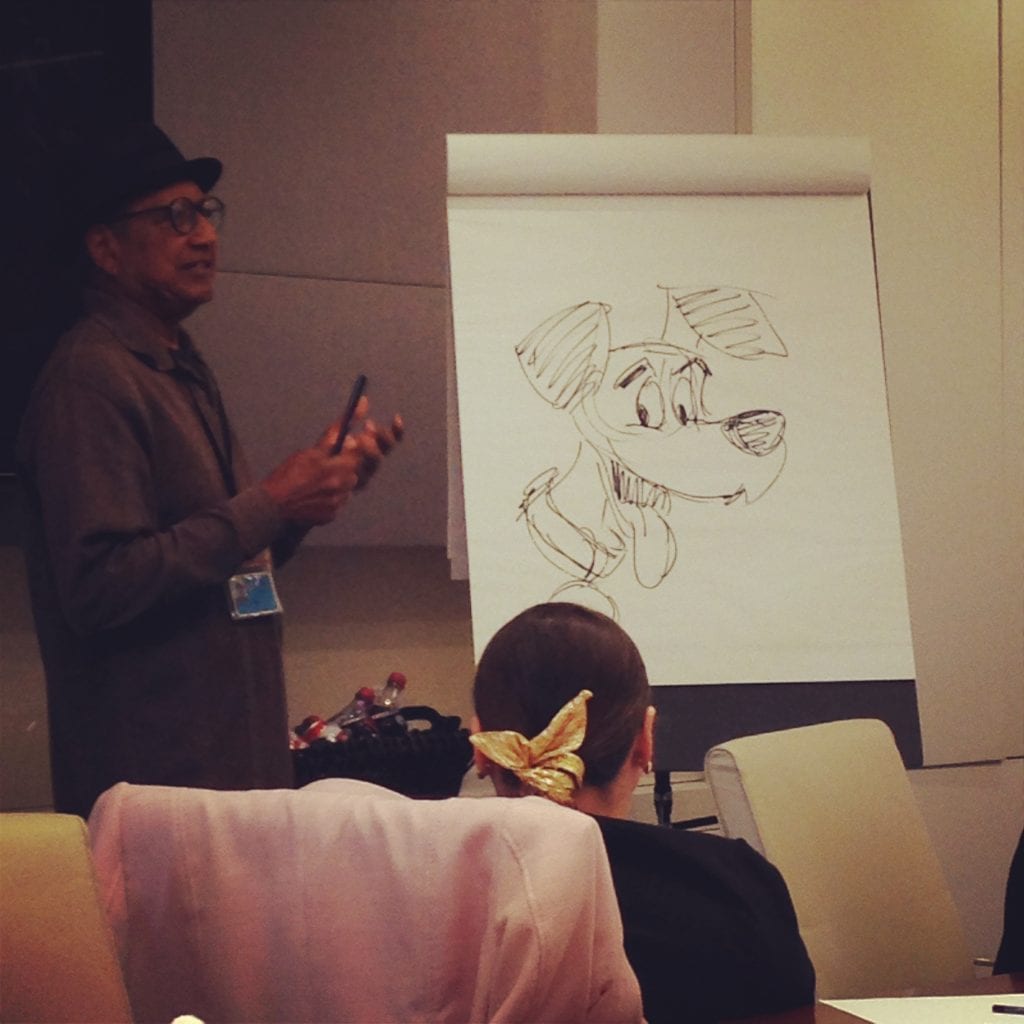 Next, he showed us how to draw the mouse… you know THE MOUSE!  While I am not an animator, I was proud of what I ended up with.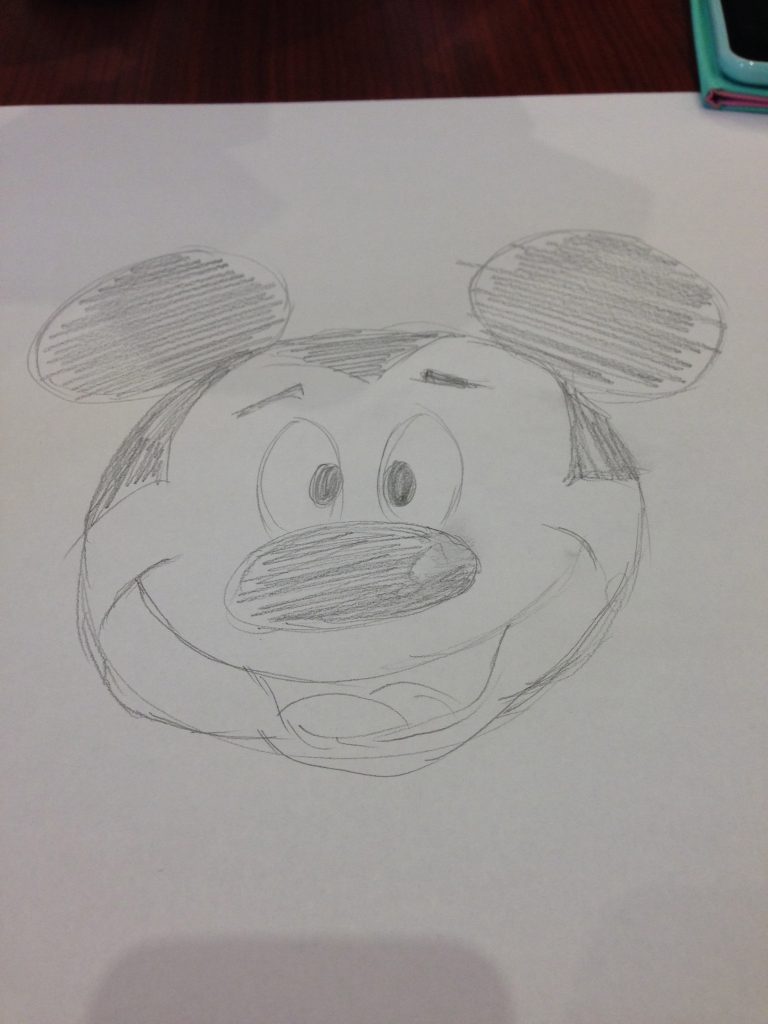 Not to bad.  Hey, my daughter knew who it was from the moment she saw it so that is all that matters in my book!
You can pick up your copy of 101 Dalmatians: Diamond Edition
 on Amazon today, this would make an excellent gift for Valentine's Day!
Insiders Tip:  If you love 101 Dalmatians, Disney has announced that another live-action remake is on development, but will focus more on Cruella De Vil!  Villains unite!
A huge thank you to Disney for flying me out to LA and covering my hotel during the #IntotheWoodsEvent!