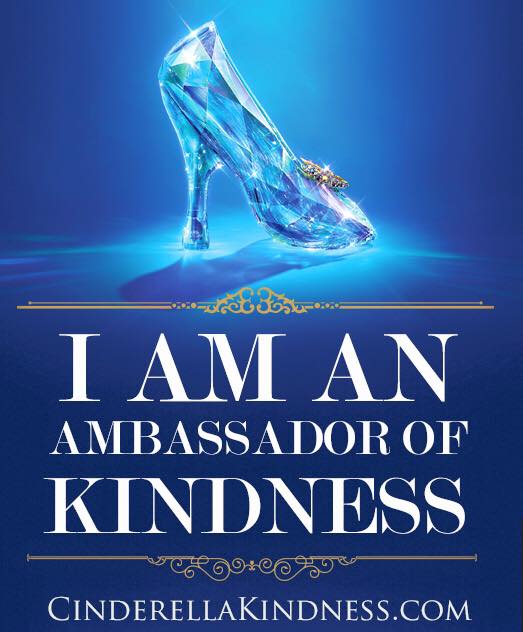 Every year at the beginning of school I talk to my students about what type of classroom they want to come to every day.  Every single year the answer is A KIND CLASSROOM.   I spend the next month or two talking about how important it is to use kind and caring words and working on ways we can do it.  When Cinderella came out in theaters earlier this year I was so excited to see the same quote over and over:
"Have courage and be kind!"
Being kind and caring can be as simple as saying something nice about someone.  I know I feel like a million bucks when my students come in telling me that I look nice this morning.  These words are simple, free, and make the world a better place.
Last month while I was in LA for the D23 Expo, I was given the title of a Kindness Ambassador.  It is a title I wear proudly and use often.  What is even better is that you can be one too!  To celebrate the Blu-ray/DVD release of Cinderella on September 15th, Disney has created the "One Million Words of Kindness" campaign and they invite you to become involved.  Check out this short little video about the campaign by none other than Cinderella herself:
All you have to do is visit www.cinderellakindness.com and submit your words of kindness. You can also follow along using the  hashtags #Cinderella & #BeKind  on Twitter or Facebook and share your submission.   I love going to the site and reading all the encouraging, kind words.  It brightens my day.
While I was in LA I was also given this beautiful Cinderella's Carriage necklace that reminds me of my role as a Kindness Ambassador.  You can get it too!  It is only $8.99 when you buy Cinderella on Blu-ray, DVD or Digital HD on Disney Movies Anywhere, plus $2.95 S&P. (valid 9/15/15 – 12/22/15)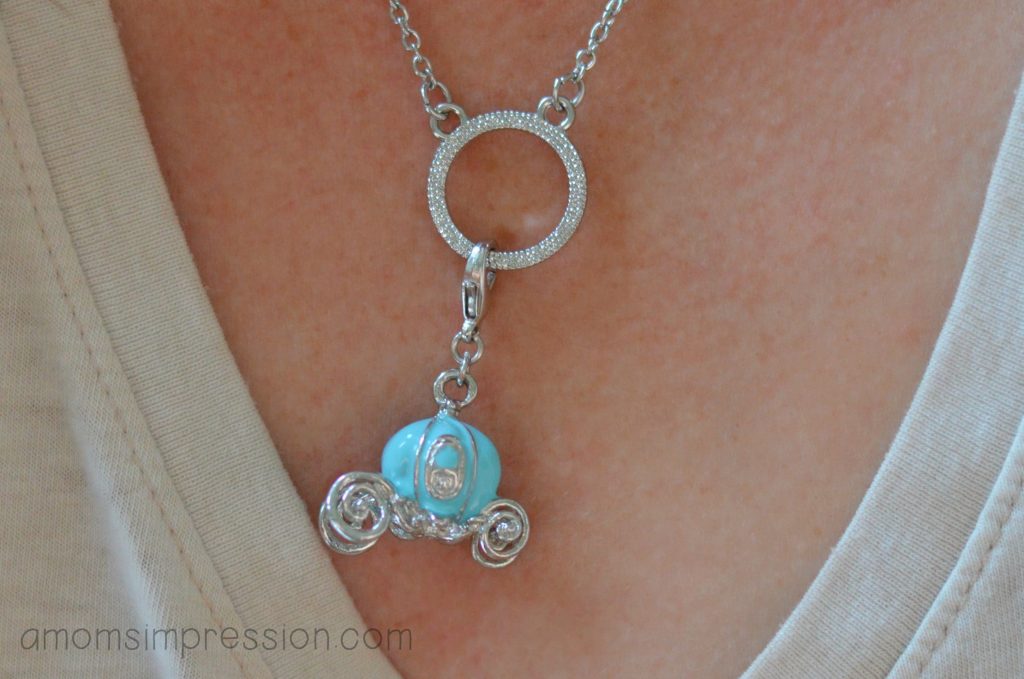 You don't have to be an actual Disney Princess to act like one.  Everyone could use a little kindness in their life, why not be the one to bring it to them?  I hope you join me and become an Ambassador of Kindness.
Cinderella comes out on DVD/Blu-ray on September 15th, click here to order!  Come back in a couple weeks when I have my full review of the Blu-ray on the blog!
A huge thank you to Disney for flying me out to LA for the D23 Expo.