Finding the right balance for everything in my life has been something that I have really focused on since becoming a parent.  I have no problem making sacrifices for my family.  I understand that is what it is all about.  But I also know that it is important to do stuff just for me.  It is a constant challenge to find a balance between these two things.
I find that I also struggle with this during mealtime as well.  There are so many instances where I know that I should be eating healthier but I opt for something that sounds good but isn't good for me.  It hasn't occurred to me before recently that I could try to find a balance in this area of my life as well.
This really is a serious problem for most of us.  Did you know that most Americans only meet the U.S. Dietary Guidelines for proper nutrition roughly 7 days out of the year?  Many consumers are looking for a simple, easy way to follow these Dietary Guidelines with prepared whole foods.  Many people fail to eat healthy because they think it is too expensive, too time consuming or too complicated.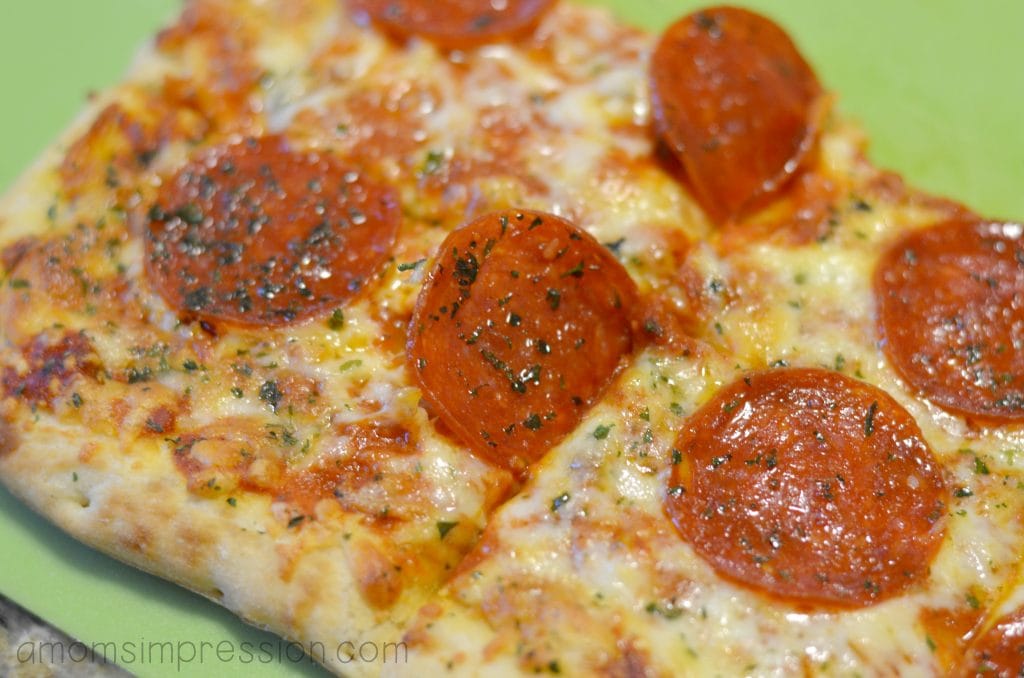 This is where DiGiorno comes in.  Pizza?  Really?  Yes!  I know that you may think of pizza as "junk food" but as long as you balance it with some other foods, it can be part of a wonderful, nutritious meal.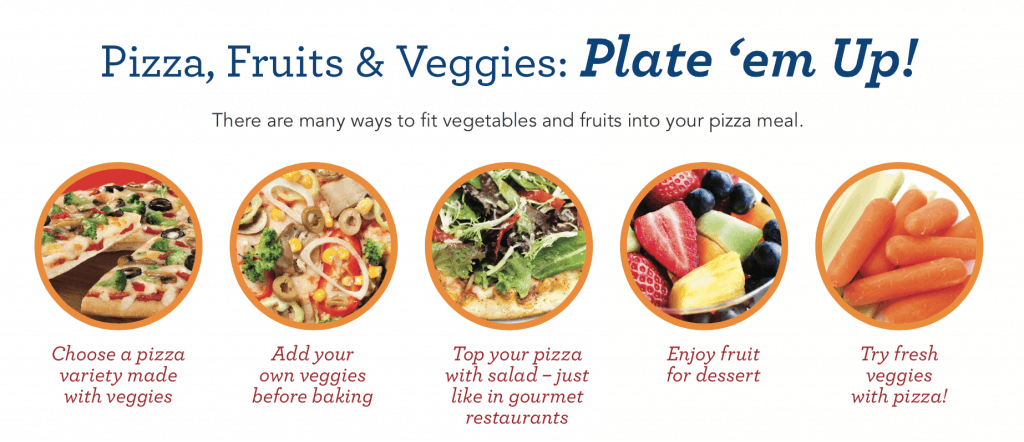 I recently got the opportunity to try out the DiGiorno pizzeria! thin crust pizza.  I choose my portion and was able to use the nutritional information on the side of the box to see what I was consuming.  Instead of just eating all pizza, I paired it with fruit and some delicious fresh vegetables for my family and they all loved it.  My kids also got into the game and helped load our pizza up with some roasted red peppers to add even more nutritious vegetables to our meal. The result was a satisfying and healthy meal!  You could also pair your pizza with some fresh steamed or grilled vegetables and low-fat milk.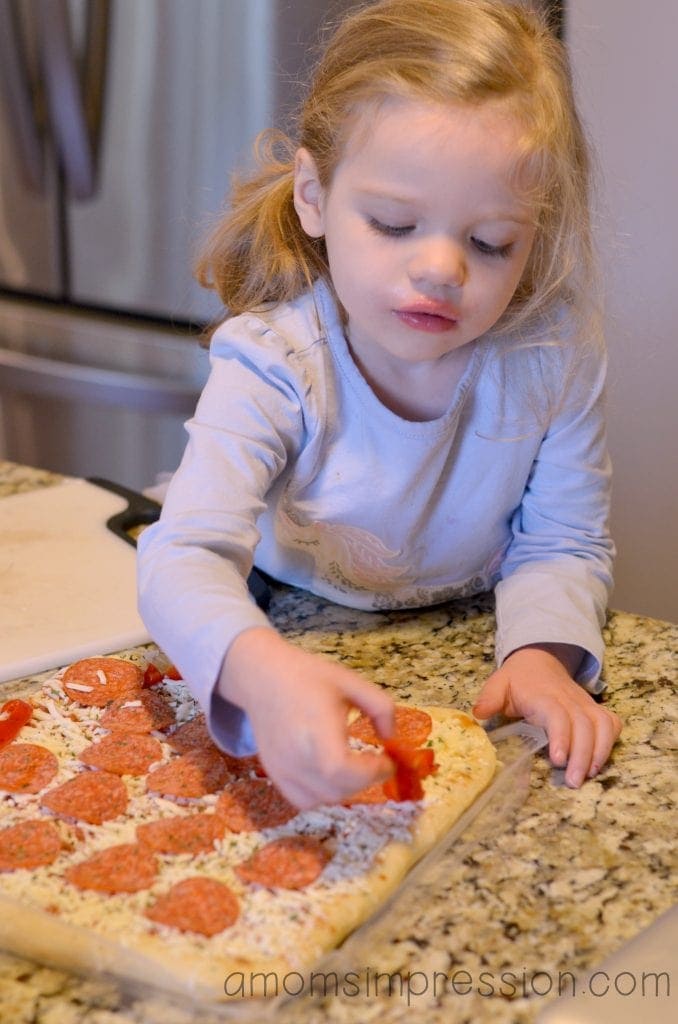 DiGiorno frozen pizzas are made with only the highest quality ingredients like 100% real cheese and premium meats.  They are topped with crisp vegetables that are picked at the peak of ripeness.  There are no artificial flavors and no preservatives in the crust.  The crust is drizzled with extra virgin olive oil.  The sauce is made from scratch using vine-ripened tomatoes and flavored with basil, thyme and oregano.  Eating frozen foods are often lower in sodium, saturated fat and calories than your usual fast food chain restaurants.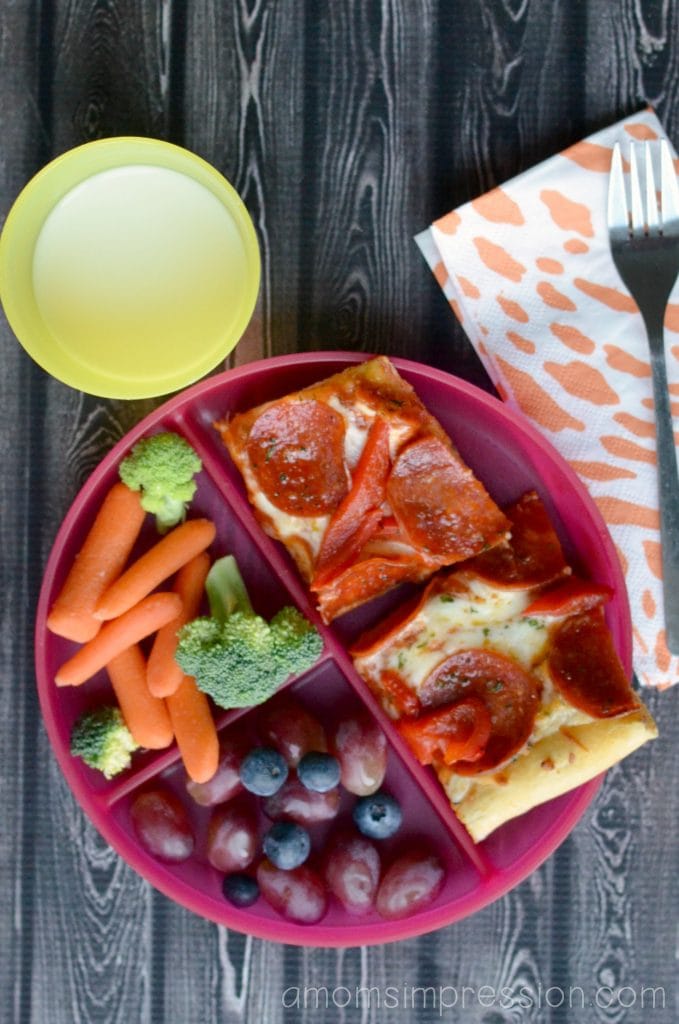 My son is a HUGE pepperoni pizza fan.  So the first pizza we tried out was the Primo Pepperoni.  My husband and I are a little more adventurous and can't wait to try out some of the other flavors like Supreme Speciale, Margherita and Spinach and Mushroom.  
Live is all about balance.  Next time you are choosing a dinner option, balance your plate with some DiGiorno pizzeria! thin crust pizzas!  Enjoy!