The holidays are approaching and before you know it your house is going to be filled with guests.  I have been thinking a lot about easy dessert recipes that I can have available for the holidays if I need them.  The other day I was doing my weekly grocery shopping at Walmart when I came across a package of donuts in the bakery department.  I had what I call an "ah ha" moment and realized that I should make some homemade baked donuts!  Donuts are perfect for holiday desserts, and the leftovers can double as breakfast the next morning.
Donuts seem to have universal appeal which makes them perfect for a holiday party. Your friends and family will be impressed that you made these at home using products that you probably have on the shelf.  I keep most of these ingredients in my cupboards at all times and use them often.  Peanut Butter and Semi-Sweet chocolate are staples in our household, so you can always find them here.
I love a good chocolate donut.  WIth this recipe I decided that I would make these donuts extra special by  incorporating three different toppings.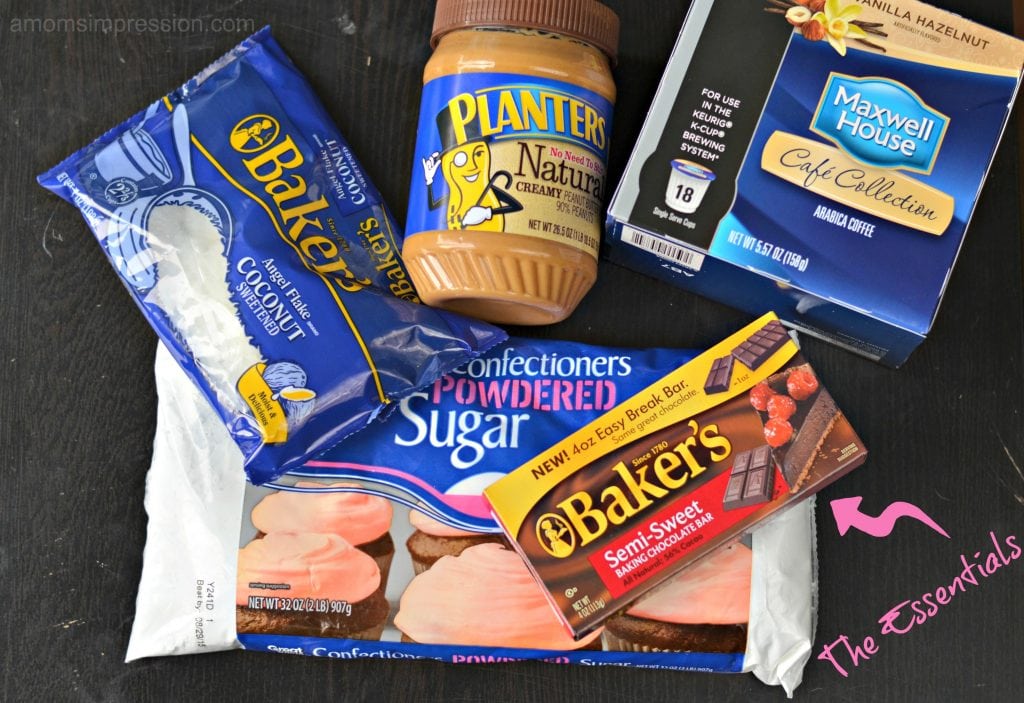 The toppings I decided to use included a peanut butter glaze, a coffee glaze, and some toasted shredded coconut.  Having a variety of different glazes and toppings ensures that my guests will find a donut that they love.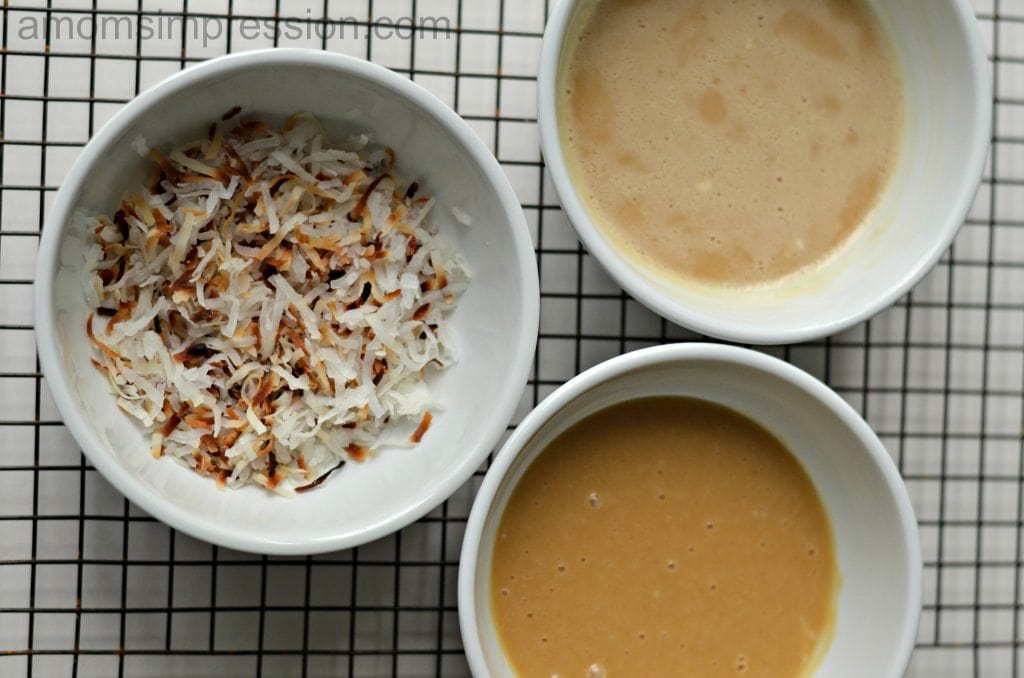 If you have never tried to make a donut before, don't be intimidated.  In fact, baking the donuts is as easy as baking a cake, you just need the right baking pan.  There are several different options when it comes to donut pans.  I have a larger pan that makes 6 donuts at a time.  This recipe works great with all sized pans including a mini donut pan.  Baking donuts is always a big hit with my kids.  What kid doesn't like donuts?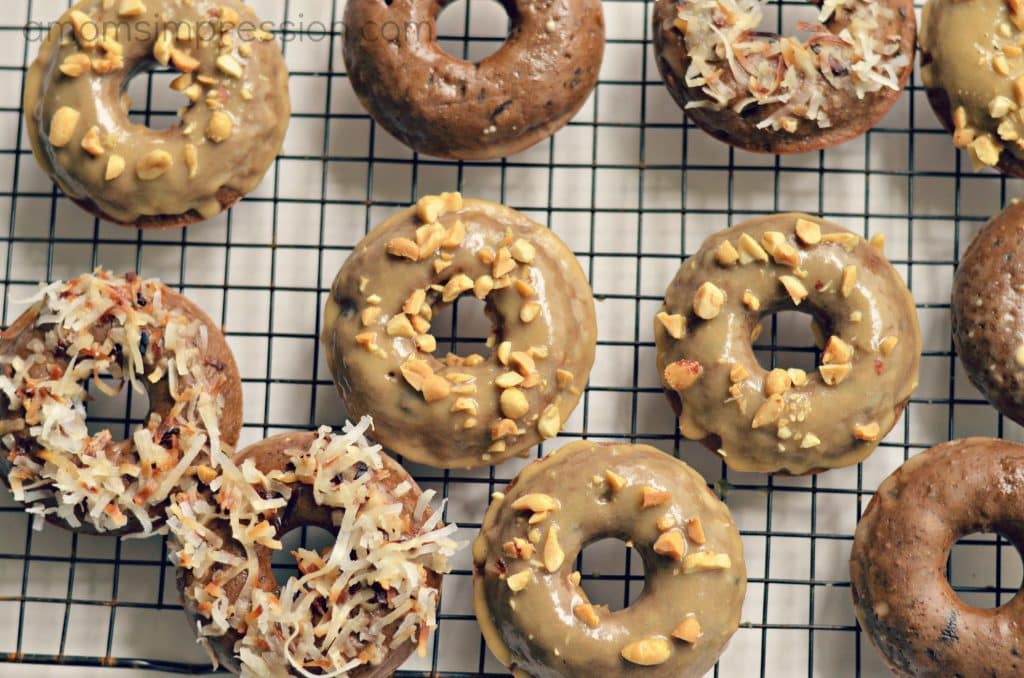 I added chopped Baker's Semi-Sweet chocolate to a traditional chocolate donut recipe to give it some extra chocolate.  The glazes that I added to the top gave this donut the perfect amount of sweetness.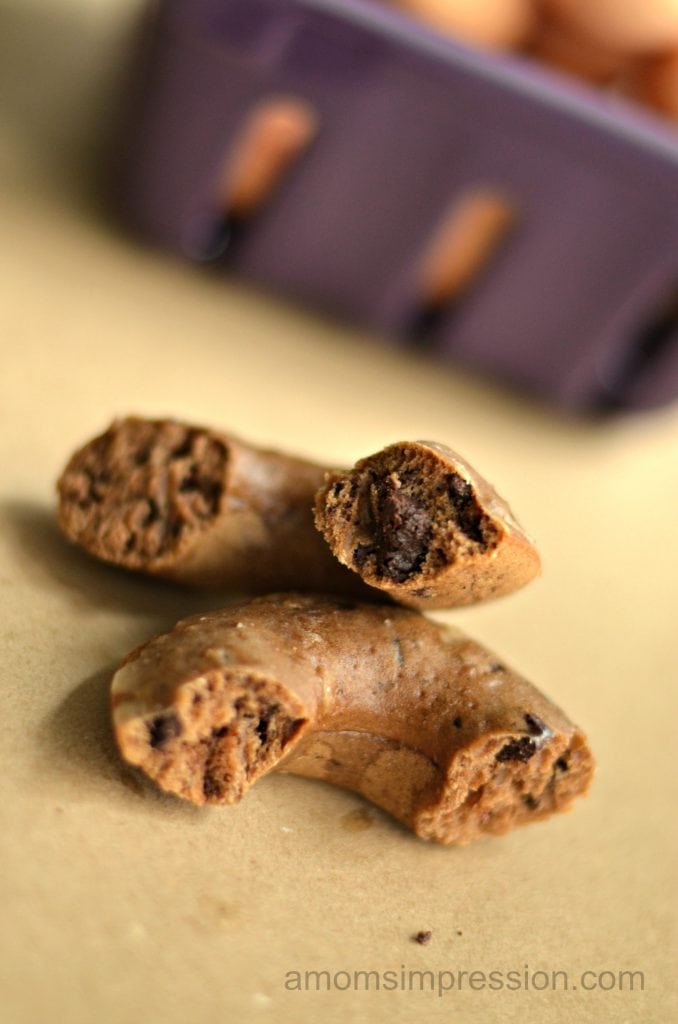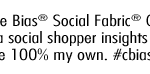 Chocolate, Chocolate Chip Donuts Three Ways
A baked chocolate donut with chocolate chunks and three different toppings.
Ingredients
2

cups

all-purpouse flour

1/4

cup

cocoa powder

1/2

cup

sugar

2

eggs

1

teaspoon

baking powder

1/2

teaspoon

baking soda

1

cup

whole milk plus 2 tablespoons

2

tablespoons

olive oil

1/2

of a bar of Bakers Semisweet Chocolate chopped

Peanut Butter Glaze - 2/3 cup powdered sugar

1 tablespoon creamy peanut butter, and 4 tablespoons water

Coffee Glaze - 2/3 cup powdered sugar and 3 tablespoons cold coffee

Coconut Topping - toasted coconut mixed with regular coconut
Instructions
Preheat oven to 325°F. Spray donut pan with cooking spray or lightly flour the pan.

Whisk eggs, milk, sugar, and oil together. Add dry ingredients slowly until completely blended. Fold in chopped chocolate bar.

Fill each donut crater to about 2/3 full.

Bake 13-15 minutes for large donuts, 10 minutes for mini pan.

Cool donuts completely. When donuts are cool dip them into the glazes. I topped the peanut butter glazed donuts with a little chopped peanuts and some of the coffee flavored donuts with the coconut topping. Enjoy!
I really enjoyed the coffee glaze, it tastes amazing with a fresh cup of Maxwell House coffee.  The peanut butter was a huge hit with the kids, and the coconut topping was beautiful.  This recipe is a great canvas for other creative donut toppings.  I was thinking that I could have made some homemade sprinkle to top them with or even a chocolate glaze for those chocolate lovers.  Make these your own, your guest will love them.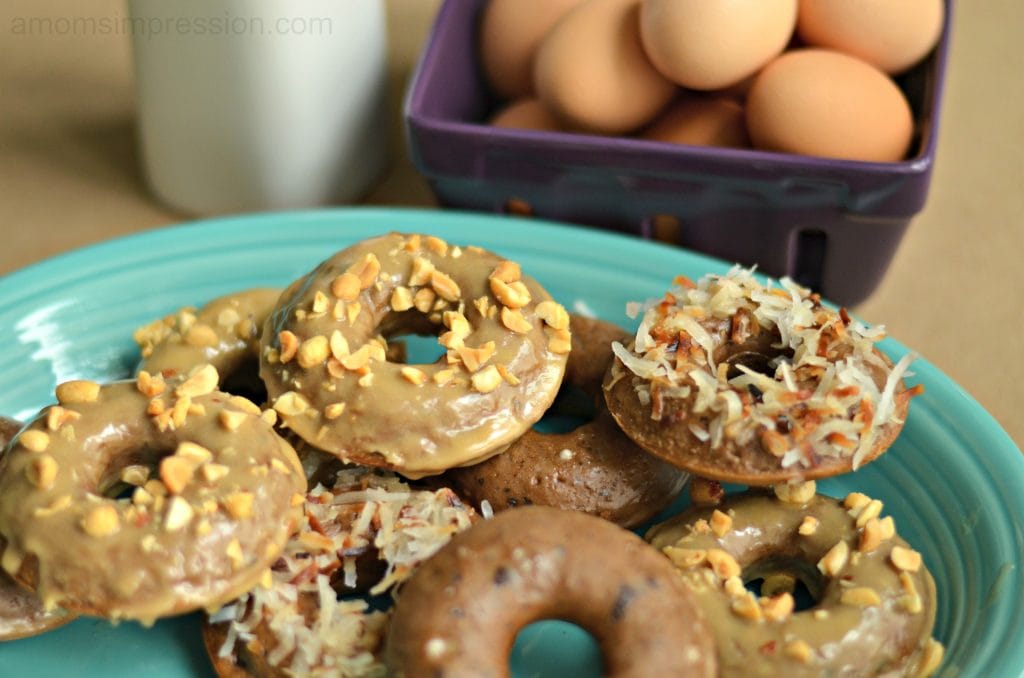 For more holiday recipes be sure to check out this Holliday Family Table with Kraft digital magazine.

What are some of your favorite holiday recipes?