Travel and accommodations to the Bad Moms Christmas press event were provided by STX Entertainment.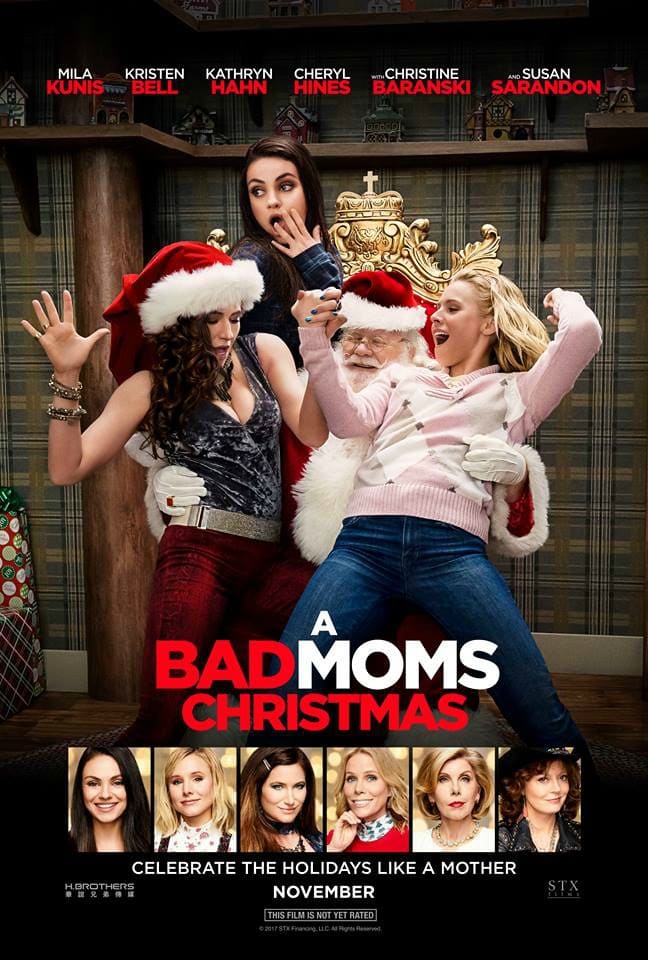 'Twas the night before interviewing the cast of  A Bad Moms Christmas and all thro' the movie house
Not a mom was changing a diaper, and they weren't as quiet as a mouse;
The wine glass were filled with mommy juice with care,
In hopes that The Bad Moms soon would be there;
The kids were nestled at home and were fine,
While the moms let loose and had a good time!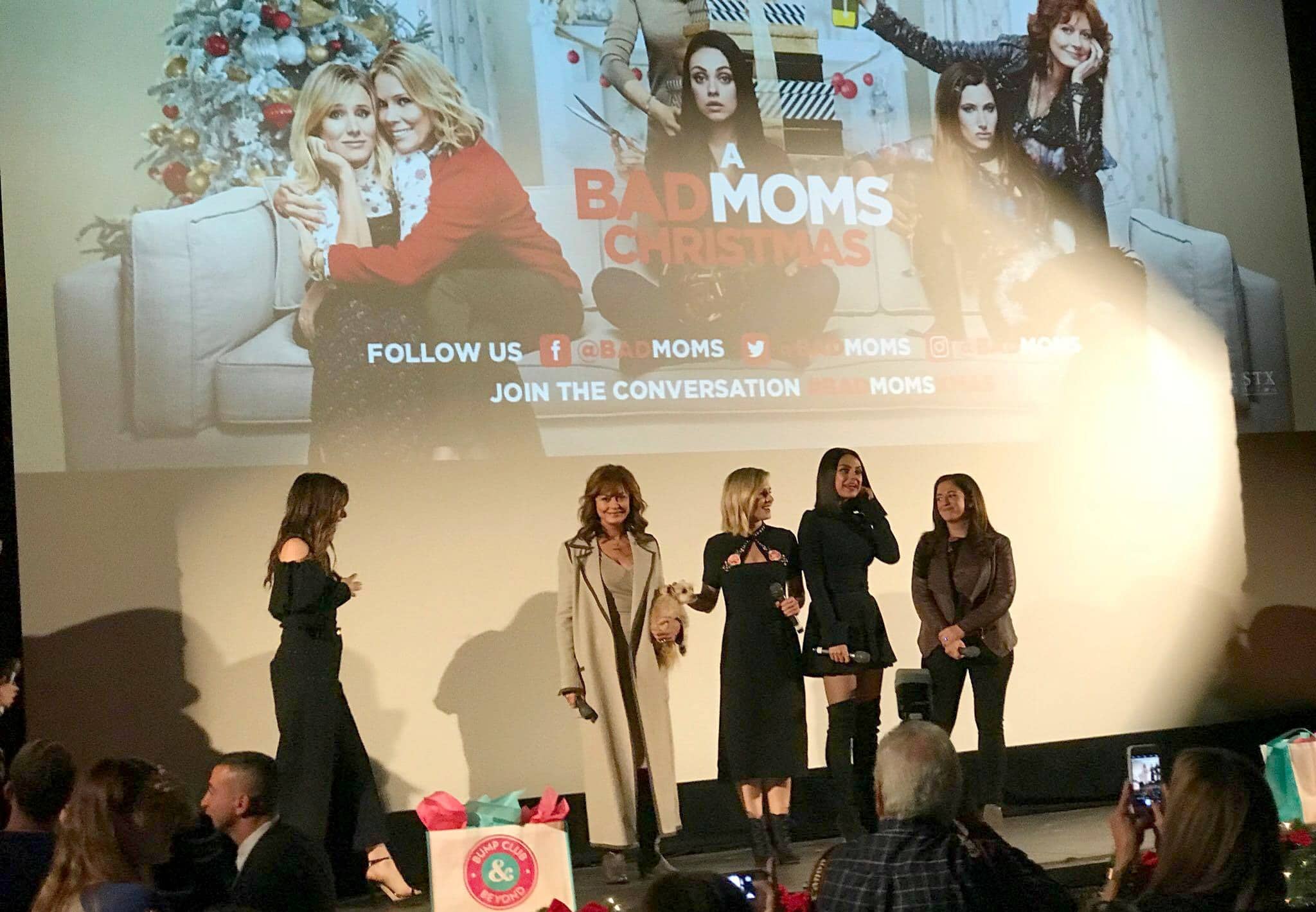 Yes, the cast of Bad Moms was at the theatre when I screened the movie with over 700 other moms!  To say the experience was amazing would be an understatement.  When the cast came out on the stage there was a huge applause. We all love The Bad Moms. There is a reason moms resonate with this movie, we all are feeling less than perfect and want to know that its okay!

The newest Bad Moms movie releases into theaters today.  Before you head off to the big event, I wanted to share some of my (spoiler free) thoughts about the film.
About A Bad Moms Christmas
A Bad Moms Christmas follows our three under-appreciated and over-burdened women as they rebel against the challenges and expectations of the Super Bowl for moms: Christmas. And if creating the perfect holiday for their families wasn't hard enough, they have to do all of that while hosting and entertaining their own mothers.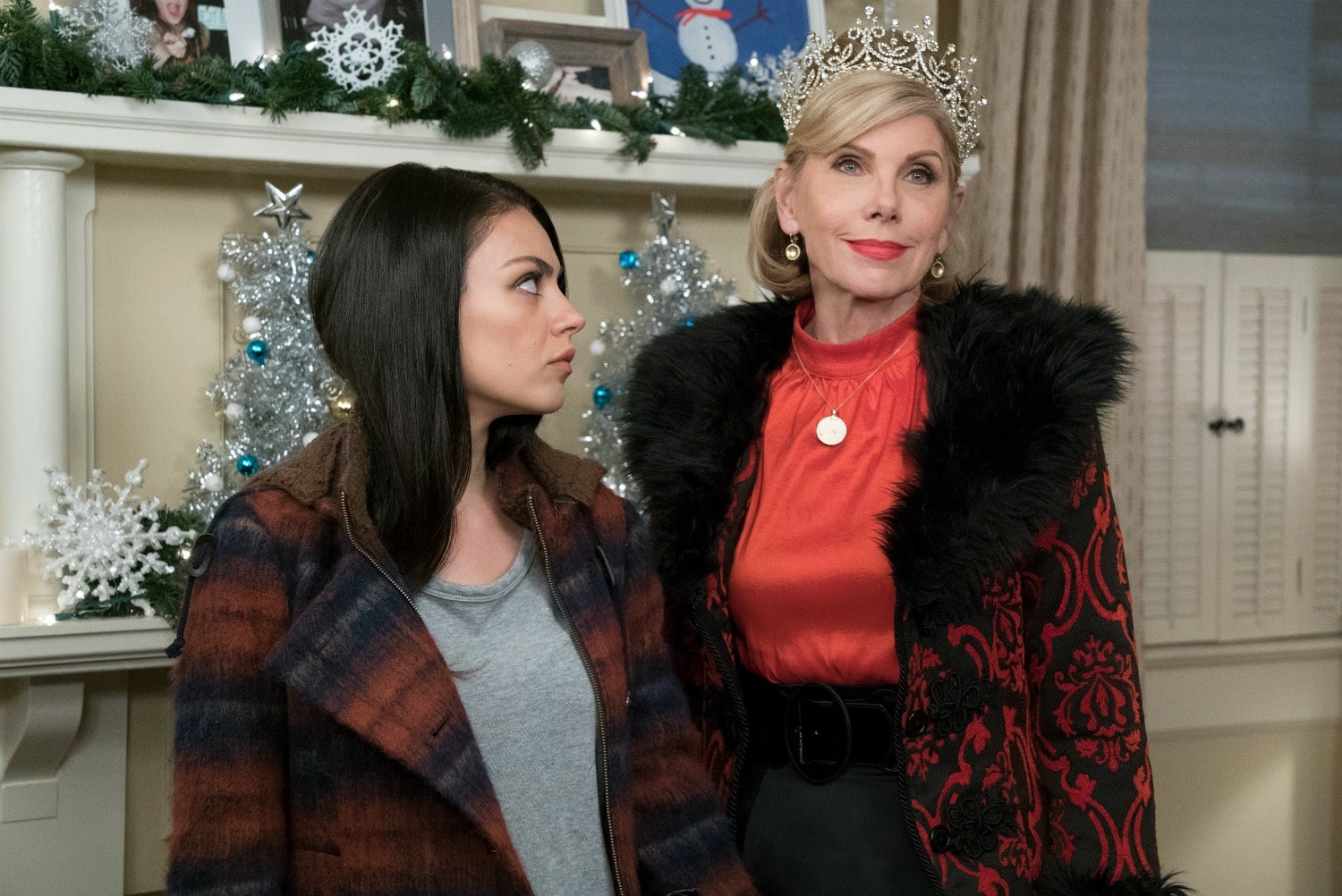 In the movie, Amy decides that she is not going to do Christmas the way her mom wants her to and she is going to do it her way.  Along the way, she battles with her mom on what they think is important during the holiday season and she discovers things about her mom that she never realized.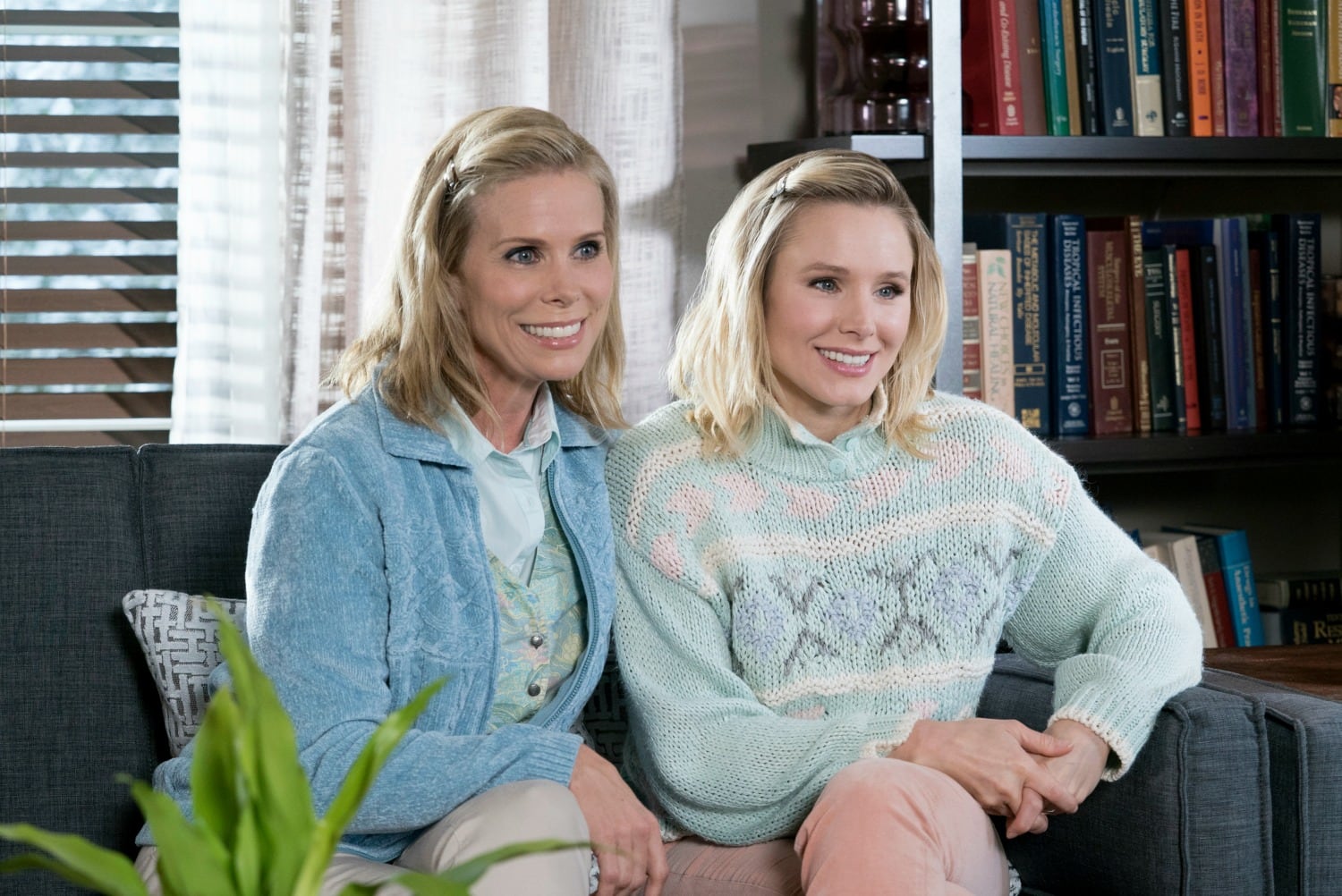 Meanwhile, Kiki is having her own battles with her mom only their issue seems to be that mom is overstepping her boundaries a little.  Kiki's mom is way too involved and wants to be even closer causing a strain between Kiki and her husband.  Kiki struggles to find ways to show her mom she loves her without hurting her feelings.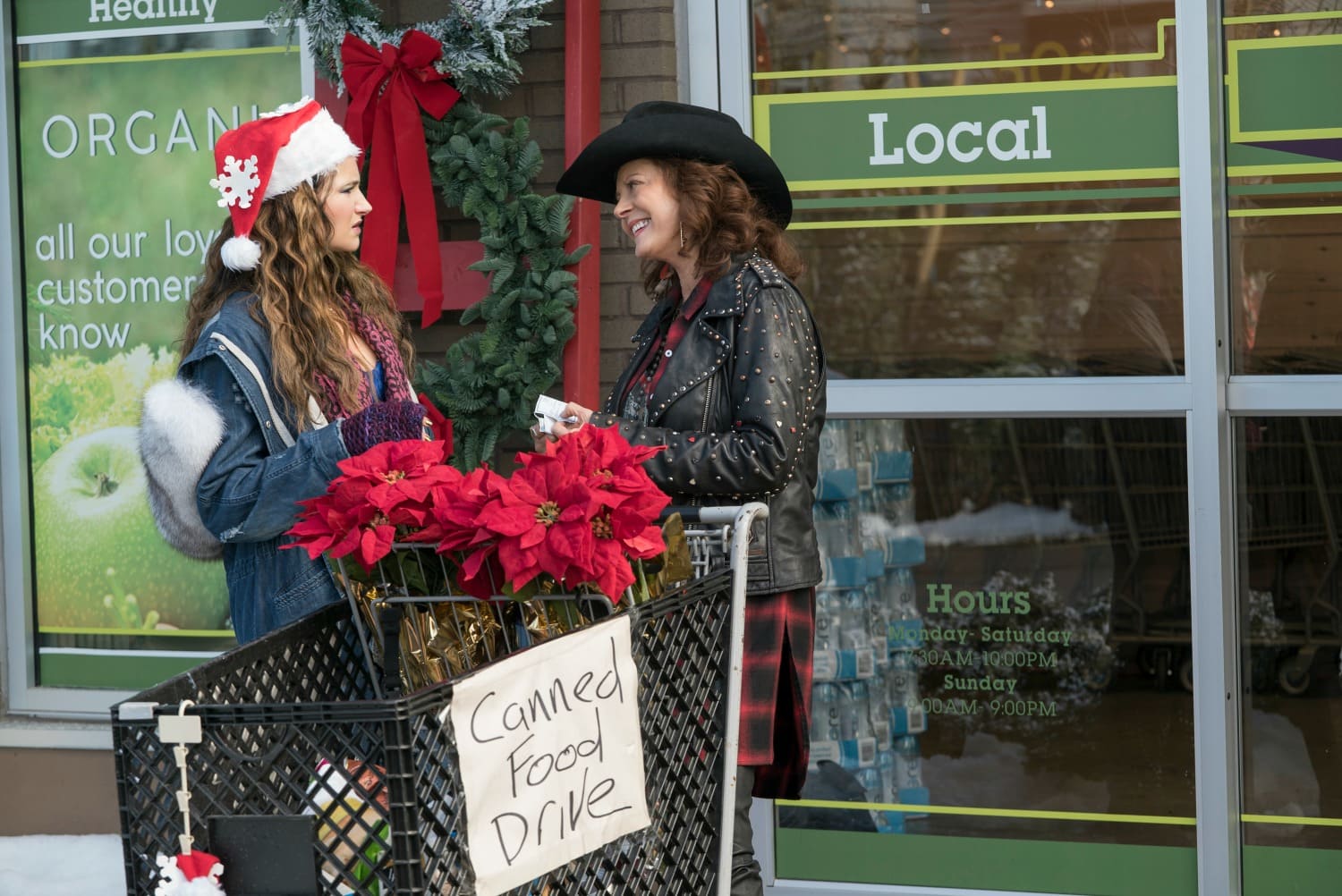 Carla's mom shows up out of the blue, like she normally does, looking to have a good time.  There is an interesting storyline here and we learn more of how Carla grew up.  Carla craves more time with her mom but her mom doesn't seem that interested.  Carla meets an exotic dancer at work and strikes up a little relationship that her mom gets involved in.
My Thoughts
I appreciate the message this movie is telling, moms are stressed out and sometimes they need a little time out, especially during the holiday season. As a mom, I could completely relate to many of the storylines in the movie especially the ones between the Bad Moms and their own moms. I think the dynamic of bringing the grandparents into the picture made this story, while a little over the top, very relatable to many moms.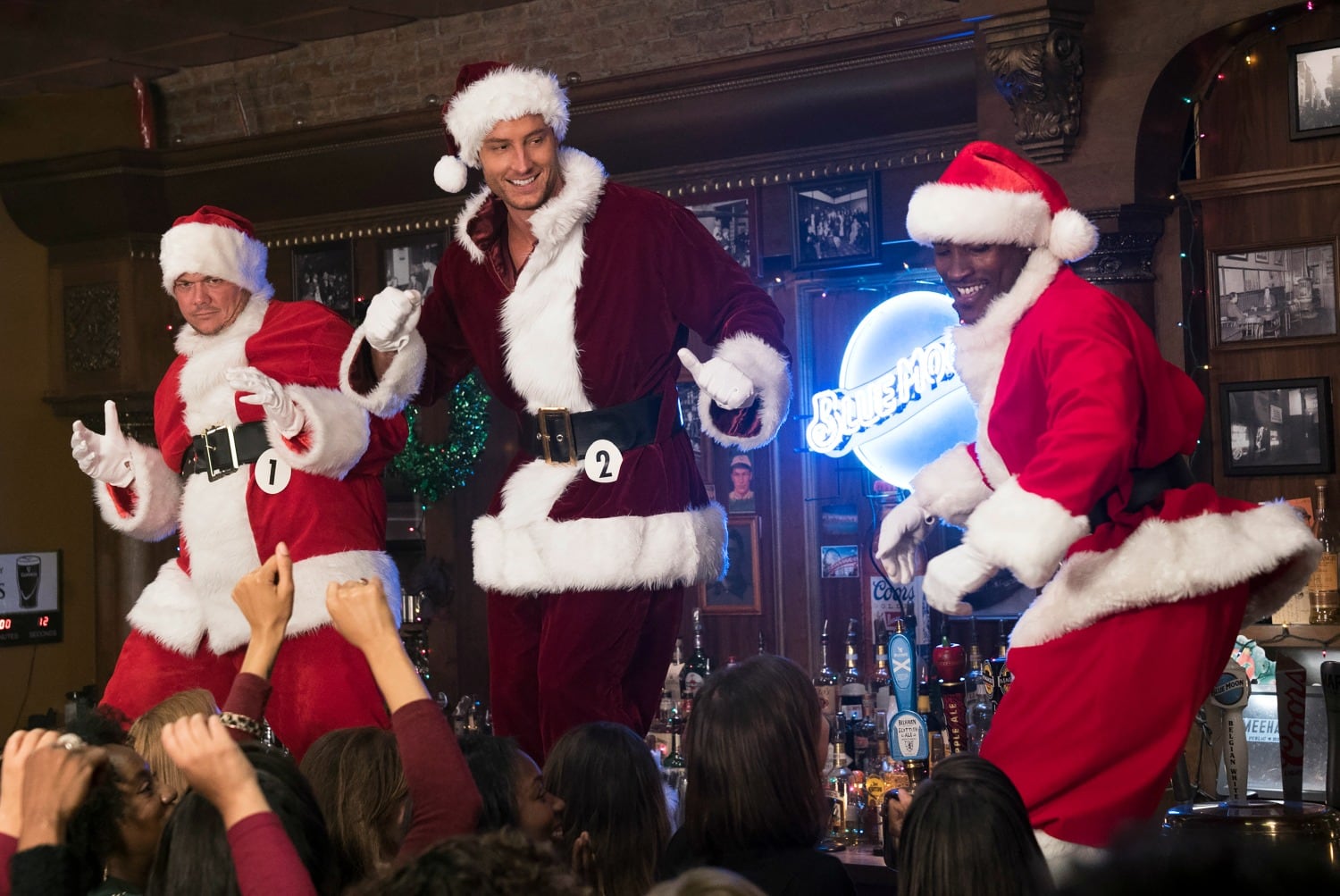 Like the first Bad Moms movie, there are some moments that I turned bright red while laughing hysterically. The scene between Carla and Ty in the spa  I liken to a game of Cards Against Humanity where it is sometimes embarrassing but yet you keep playing and have a great time. I recommend seeing the movie with your girlfriends, on a girls night out. This is a rated R movie, it isn't for kids at all.
The film is a great reminder that as a mom we need to give ourselves a little break and know that we are doing the best we can. I left the theater realizing that I need more time out with my friends and I need to stop being so hard on myself.  I think moms need to hear this more often.
A Bad Moms Christmas arrives in theaters TODAY!
Get Tickets Now
Take a tip from the Bad Moms and take a break to treat yourself this holiday season. Get your tickets now: BadMomsTickets.com
 Be sure to follow the Bad Mom's On their social channels using the hashtag #BadMomsXmas and be sure to catch my interview with the cast of Bad Moms Christmas!