Every year since Jonah was in preschool we have given gifts to his teachers.  Sometimes they come at the end of they year, but our favorite thing to do is to give a teacher basket at the beginning of the school year.
This year Jonah just entered second grade at a brand new school.  He was pretty nervous about changing schools and not knowing anyone, but he loves it so far.  He also gets to ride the school bus so he is excited about that!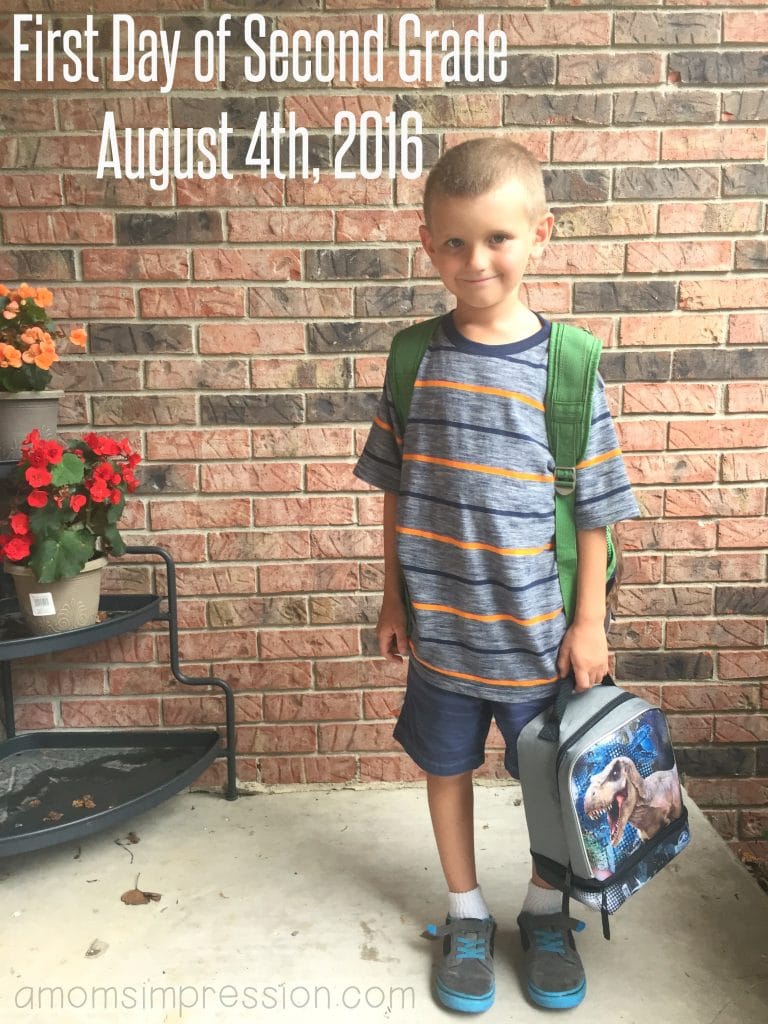 This year we went to Walmart to get some school supplies and we found this Teacher Rewards Kit for $10!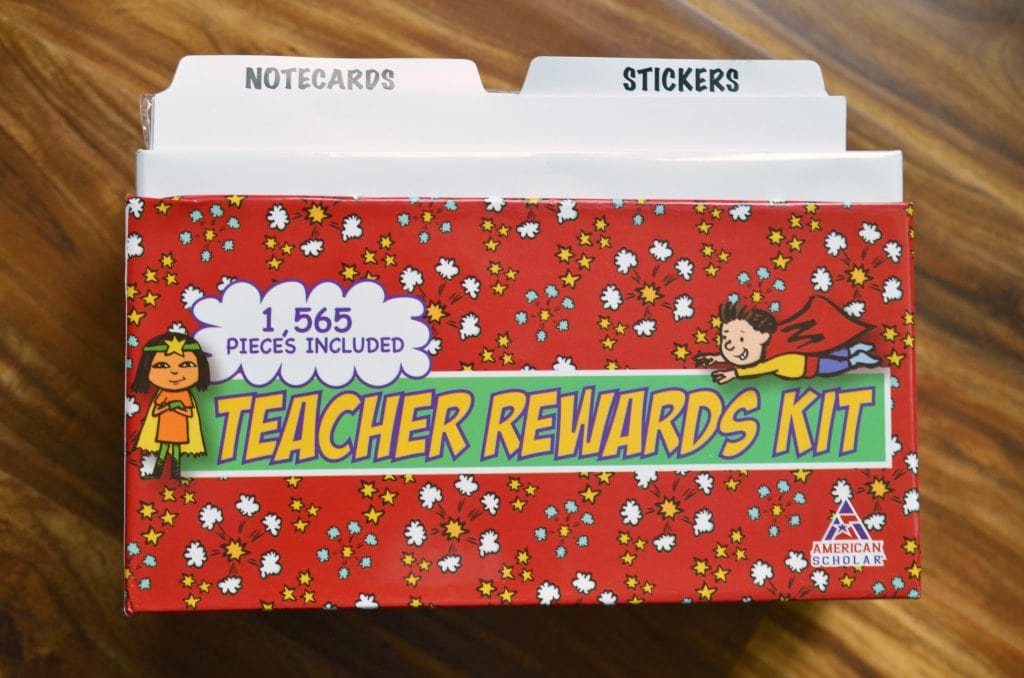 It was the perfect gift to give his new teacher.  When I was teaching, there was always a shortage of bookmarks and notepads.  Every time I needed one, I couldn't seem to find them.  This fun rewards kit is packed full of them along with some other great tools that teachers love!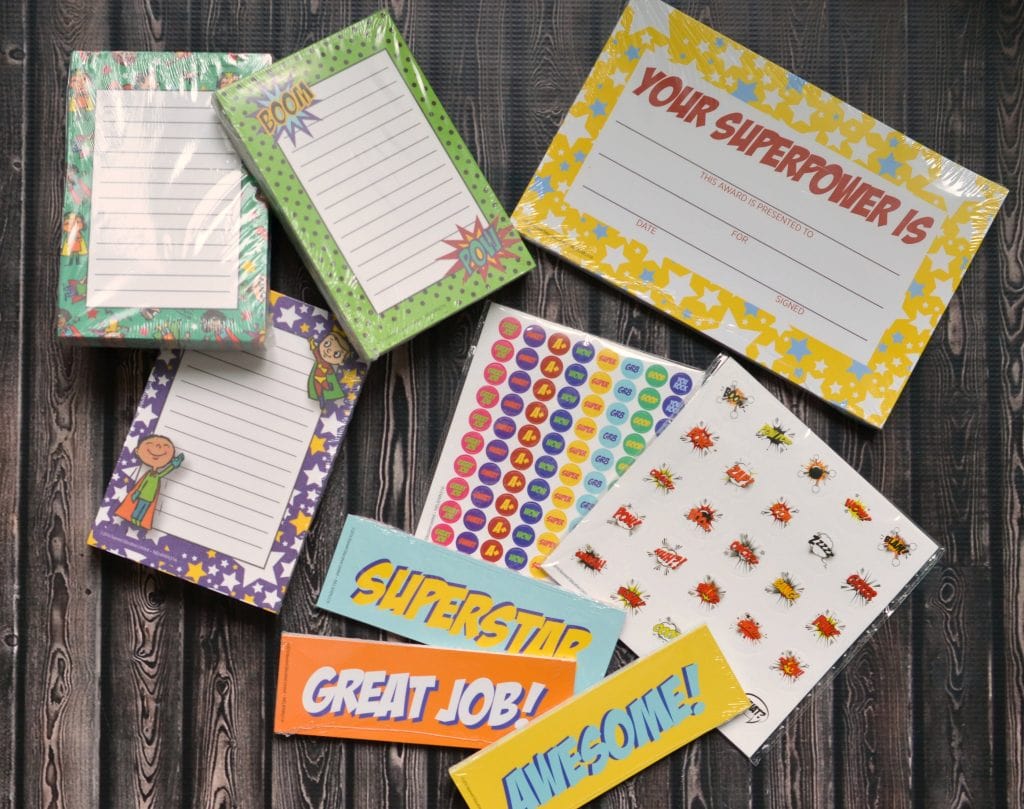 I love the superhero theme that is carried out throughout the package. Superheros are favorites among both girls and boys so it is a great theme for most primary classrooms.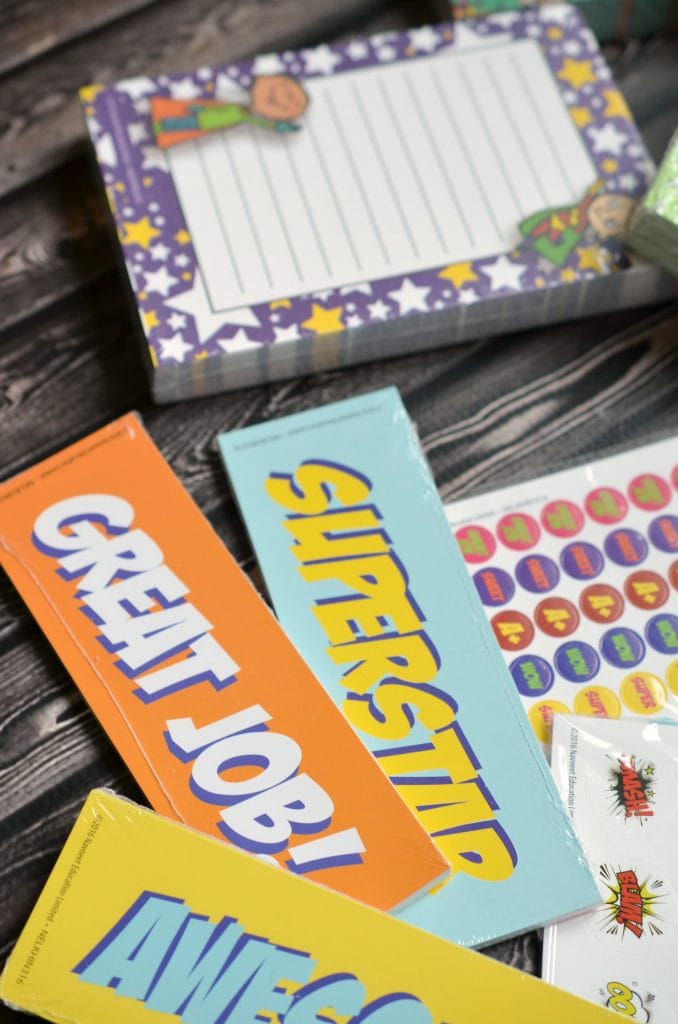 While this kit is perfect for the primary classroom, it would also be useful if you were homeschooling or if you taught Sunday School.  The little stickers are the perfect size for a job chart or incentive chart too!
We decided that this kit was going to be the centerpiece in our Back to School teacher gift basket.  Making a gift basket is a great way to welcome your child's teacher back to work.  It sets a nice tone for the rest of the year.  Teachers spend a lot of money getting their classrooms ready for the new year and any little bit of help really means a lot, I am speaking from experience.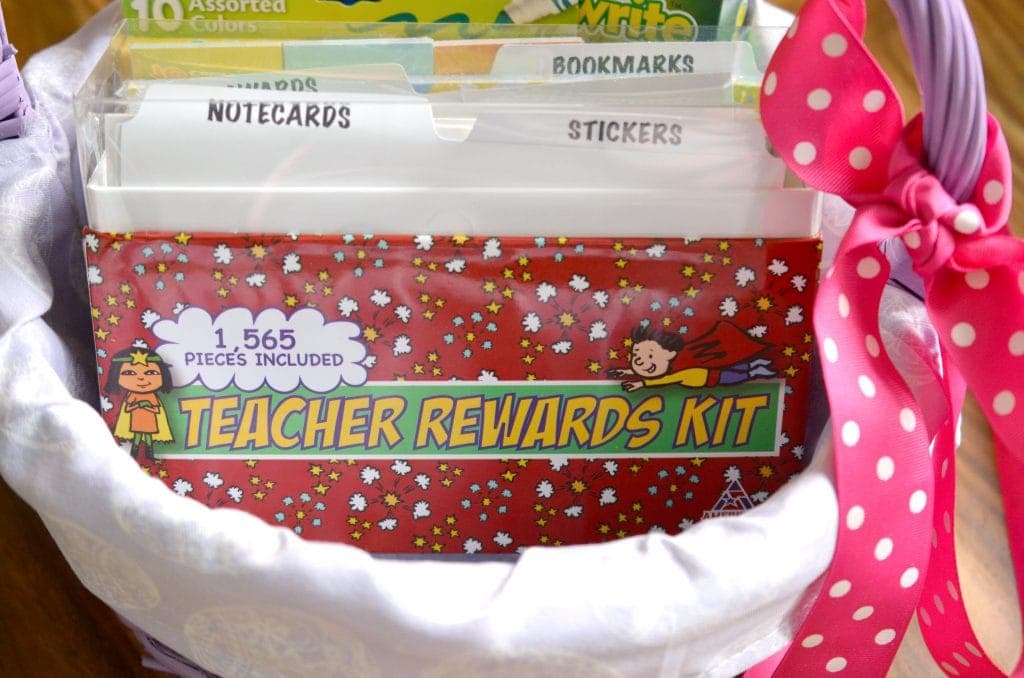 Its the little things that make people feel important and appreciated.  While giving a back to school teacher gift is not necessary, it will be sure to brighten up a teacher's day!
Happy Back to School time!
A huge thank you to Walmart for sponsoring this blog post! All opinions are 100% mine.