My son starts second grade on Thursday.  This year is going to different from any other year because he has always gone to the school that I have taught at.  This year I have decided to work from home so we will be in different places.  I guess this is what parents must feel like when their child goes off to kindergarten for the first time.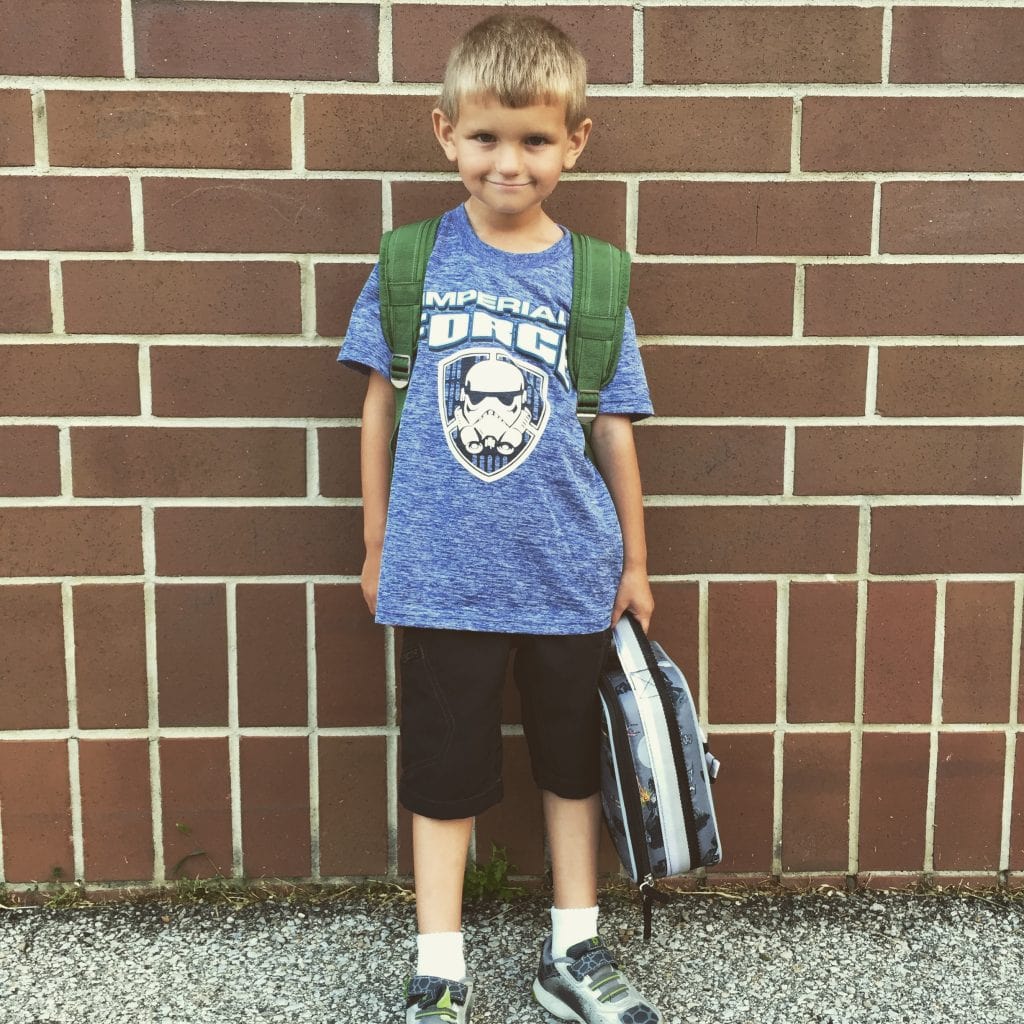 I have been preparing for this day for awhile now.  After we registered him for school, I have been taking some baby steps to make sure we are ready.  Back to School shopping is no joke!  There are a ton of things to consider when shopping for Back to School that it can be very overwhelming.  I decided to try and simplify the shopping process by dividing tasks into 3 separate categories and tackling them.
School Supplies
Clothing
Lunch Supplies
Categorizing my shopping already calmed me down a lot. The first task I took on was School Supplies.  I took a couple days to look through ads to find the best places to get the supplies that both my son would need for second grade and that my daughter would need for Pre-K.  Once I did that it was clear where I needed to go and I tackled that task in no time.
Clothing was much calmer.  I am a bit of a shopaholic so my daughter already has most of what she needs for the school year.  My son doesn't really care what I pick out so I took a day and went to my favorite children's clothing store and stocked up on basics and a few outfits that I know he would like.  It was a very calm and soothing day.  What can I say?  I love to go clothes shopping!
Finally I had the last shopping task, purchasing things for my son's lunch.  This was the most stressful task for me so I left it for the last.  The reason why it is so stressful is because of my son's eating habits.  He has struggled with eating ever since he started table food as a toddler.  I took for granted that he would eat anything that I put in front of him.  One day he just started screaming when I put food down.  A year later, and many food therapy sessions under his belt, he is now in a place where he is trying new foods and doing very well.  The tricky part is his lunches.  I know that if he doesn't like what the school gives him he won't eat, so packing his lunch is essential.  I know the best place to shop for school lunches is Sam's Club so I headed there to stock up on Back to School lunch basics.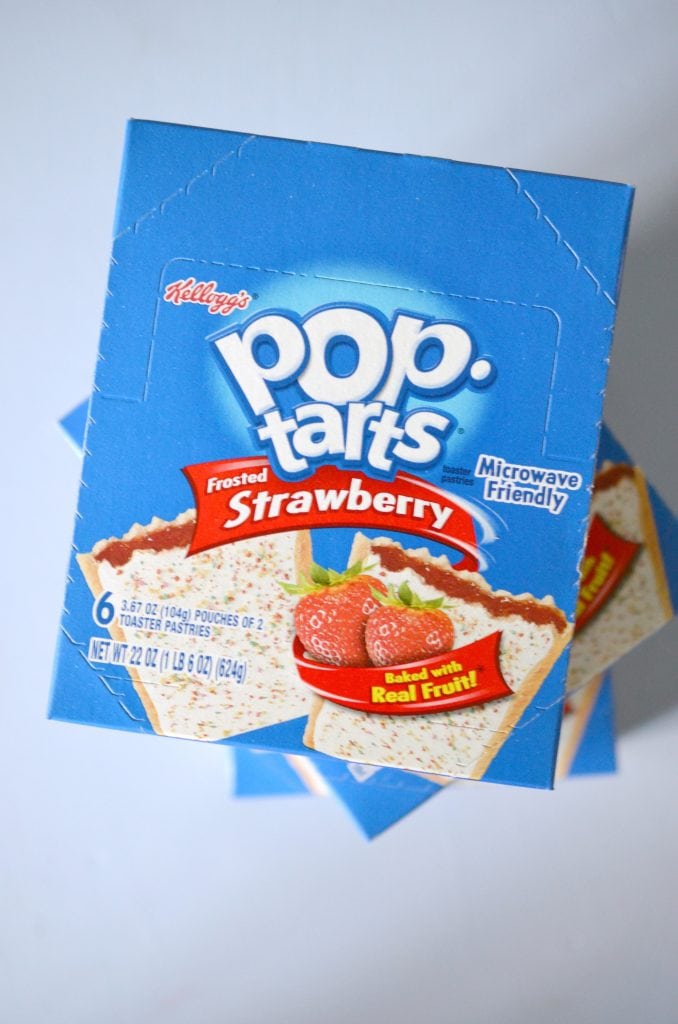 I stocked up on Kellogg's Pop Tarts while I was at Sam's Club.  These are a favorite treat for my kids so I wanted to have enough on hand for the first few weeks of school.
As a teacher I was thrilled to notice that Sam's Club is participating in the Scholastic "Start School Like a Champion" offer!  This program gets free books in the hands of kids everywhere. Get two free Scholastic books– one for yourself and one to donate to a local school – when you buy any participating Kellogg's® or J.M. Smucker product at Sam's Club®. Products must be purchased now thru 9/30/16, while supplies last! Over 80 full-length Scholastic titles to choose from for beginning readers to teens!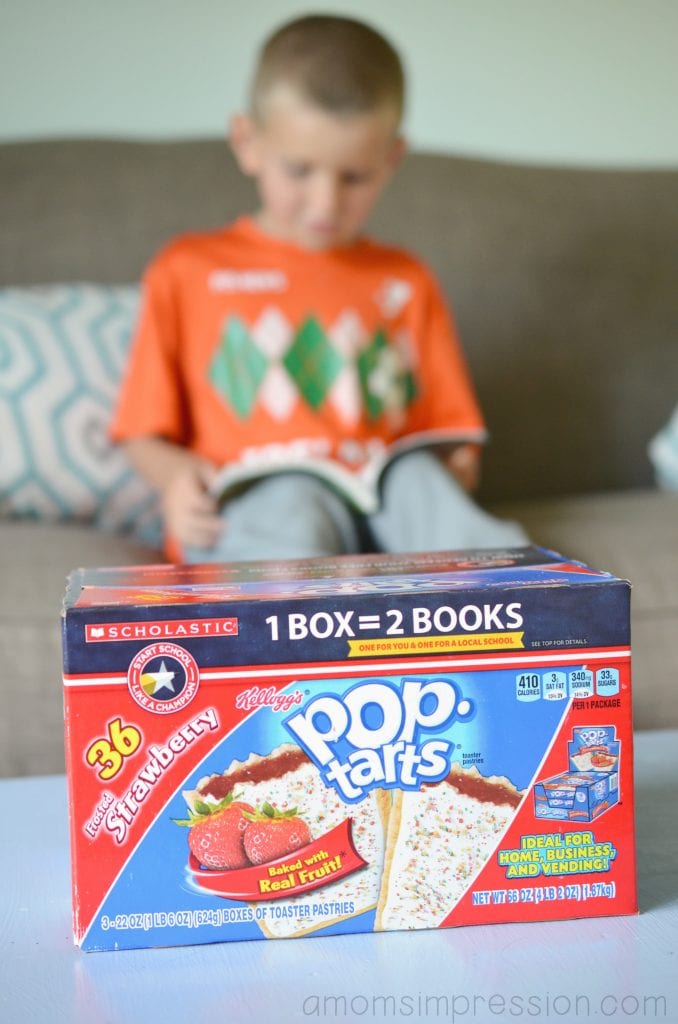 Redeem your free books in 3 easy steps! 1. Buy any participating Kellogg's or The J.M. Smucker Company product by 9/30/2016 2. Upload your receipt at FreeBookOffer.com/Sams within 30 days of purchase. 3. Redeem for your free Scholastic book and one book will be donated to a local classroom as well! It is a win-win for both your child and your child's school. I have seen the look on a child's face when they receive a new book from their school.  Their entire face lights up.  What a blessing to be able to purchase what I need for my son's school lunches and help a local classroom with reading material!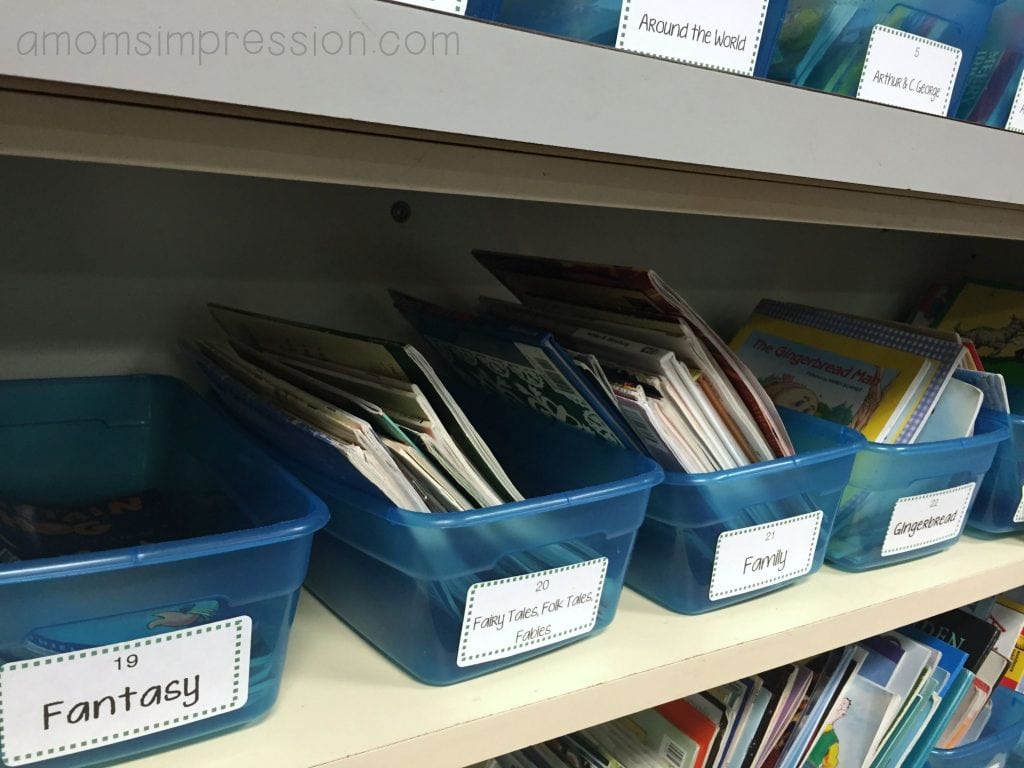 So my fellow moms, don't stress out about your Back to School shopping list.  Take little steps and break up this huge task into smaller more manageable tasks, and then breathe.
I need to keep telling myself to breathe as I put my baby on that bus for the first time on Thursday.  I hope both you and your kids have an amazing school year!