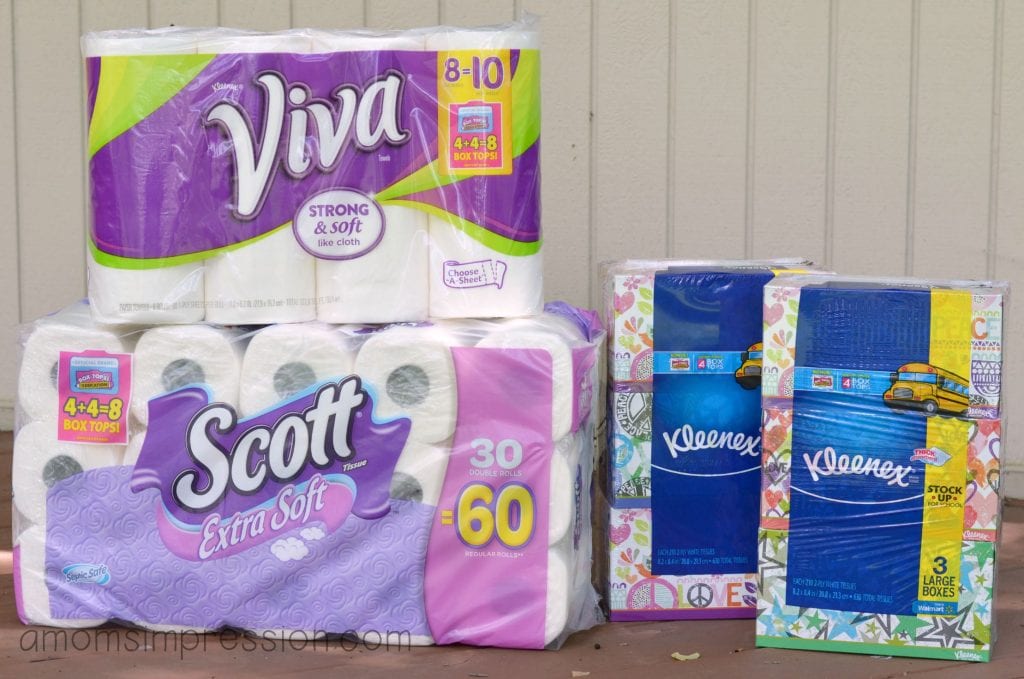 Jonah and I go back to school in less than a week.  Yes, I said less than a week!  I have been in denial for too long and its time to face the facts that it is going to happen in spite of my protests.  This week Jonah had camp so Caroline and I took advantage of the situation and went to Walmart to go school supply shopping.  Caroline starts preschool on Monday (sob) so she needed some supplies as well.
Caroline and I love to go shopping together.  She is happy any time she is shopping.  I think that I may be in for it as she gets older, but for now I am happy to have her along for the ride.  I love going to Walmart for our school shopping because it is right down the street and I can get all of my Back to School shopping done in one trip.  They have everything, I was even able to grab some groceries for dinner while we were there!
As we were shopping I saw that you can get double box tops on a lot of our everyday essentials like Viva paper towels and Scott bathroom tissue.  They even had special box tops on Kleenex which was wonderful because we had 6 boxes on our school supply lists!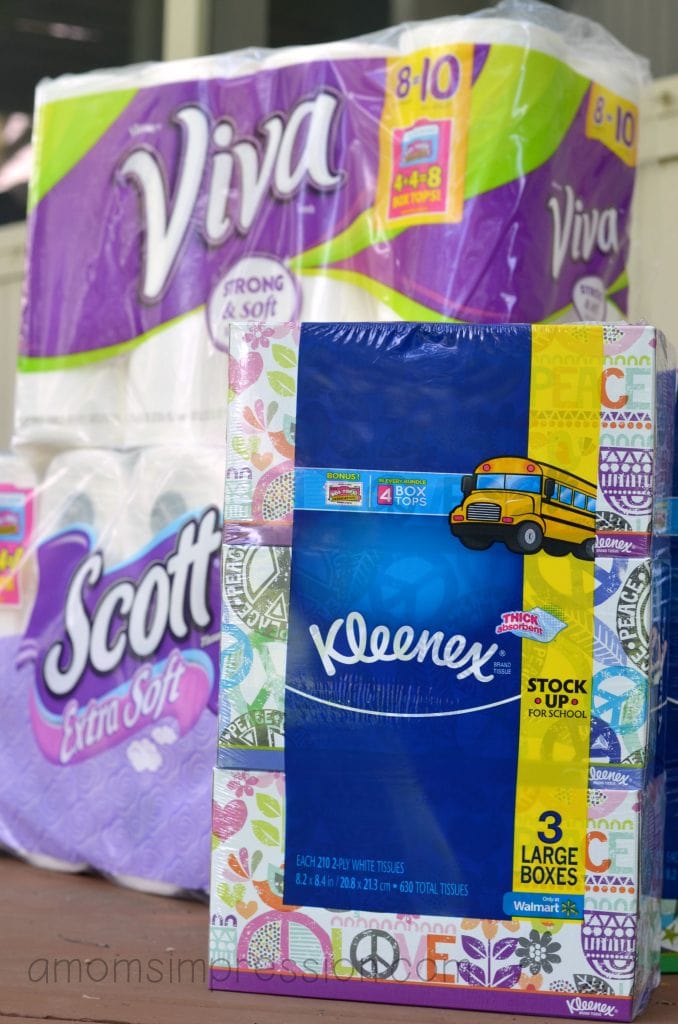 Our school collects Box Tops every year.  As our school budgets get cut down year after year, funding from programs such as Box Tops ensure that our kids are getting the supplies and technology they need to be successful learners.  Every little bit helps and when I see the double Box Tops I get really excited.  I also want to stock up on the Kleenex for my classroom for the year.  We can go through the tissue in the fall and spring so stocking up while it is at low back to school prices just makes sense.
Be sure to check out the specially marked packages of Kimberly Clark packages when you are doing your back to school shopping at Walmart.  Click here to see the great deals going on now and to learn more about the special Box Top products.