While this post is sponsored by Carter's and The Motherhood, my love for Carter's is 100% my own!  
We are all headed back to school this week!  I can't believe how fast this summer vacation seemed to be.  I'm not sure if I am ready, but I know that at least the kids will be thanks to my most recent trip to Carter's.  Carter's is holding a 40% off entire store promotion between July 17 and August 5 and I took full advantage!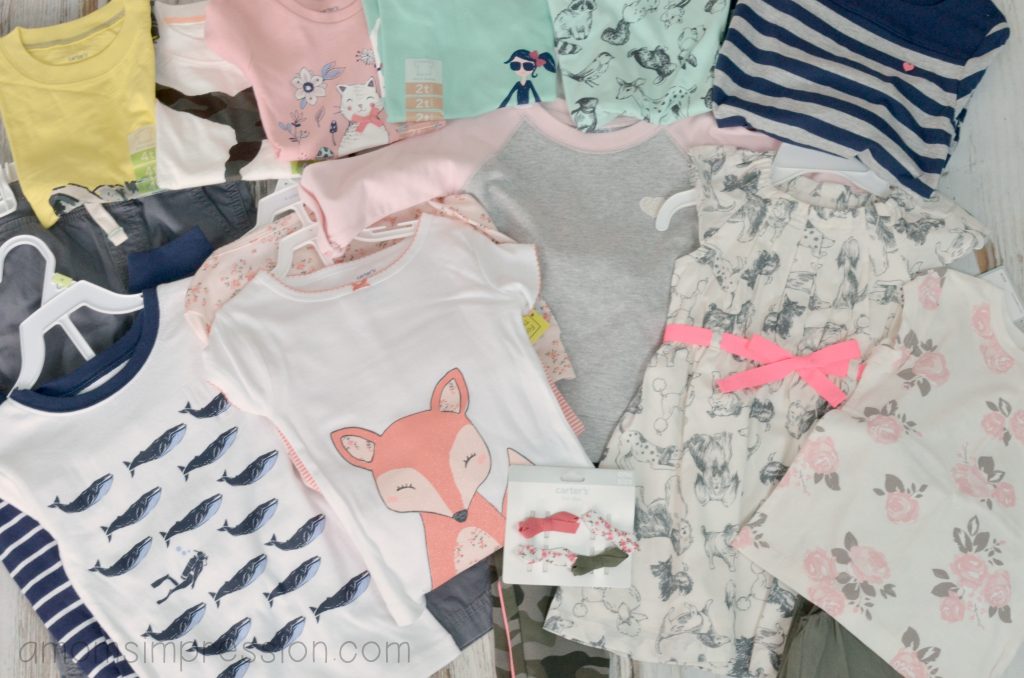 I got everything you see in the picture for only $138.  I was able to get 8 tops, 4 pairs of pants, 1 dress, 3 pairs of pajamas and 4 barrettes!  In addition I also received $20 in Carter's Cash to go back so really its kinda like paying $118!  I think that I got a great deal. The kids are now set for their Back to School wardrobe!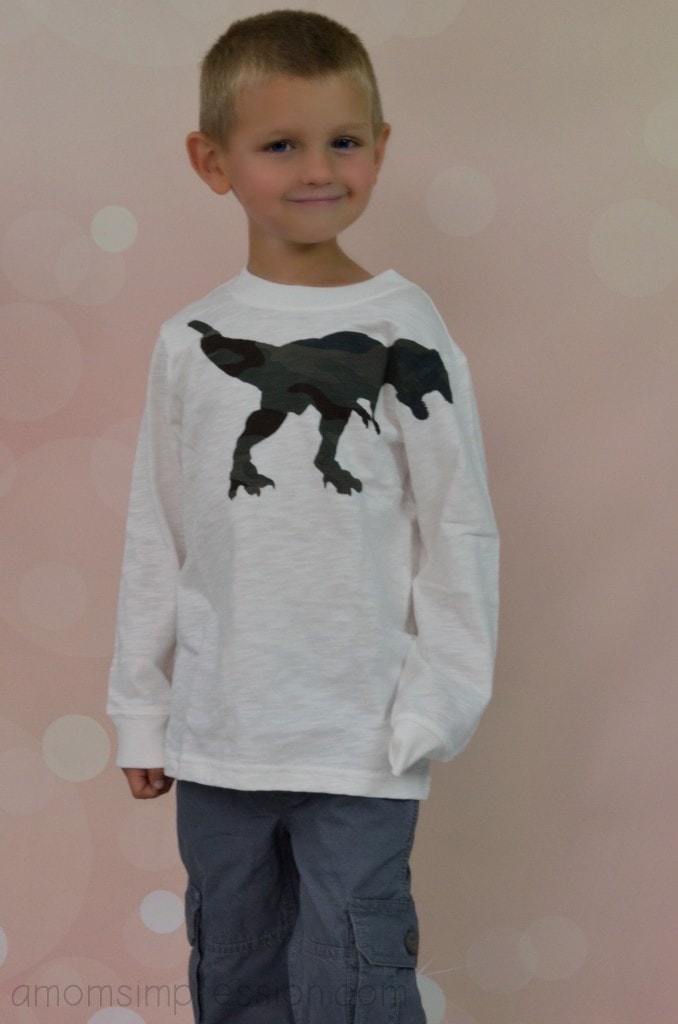 Camo is going to be huge this fall.  My little guy is looking great in his comfy pants and his Camo Dinosaur top.  He loves this outfit because he is comfortable.  The pants are fantastic because they tie around the waist.  I struggle finding pants that are long enough for him and that will fit in waist at the same time.  Being able to tie the waistband is a great feature for us.  Jonah loves "soft" pants (those without zippers) so he loves these too!
Camo isn't just for boys this fall…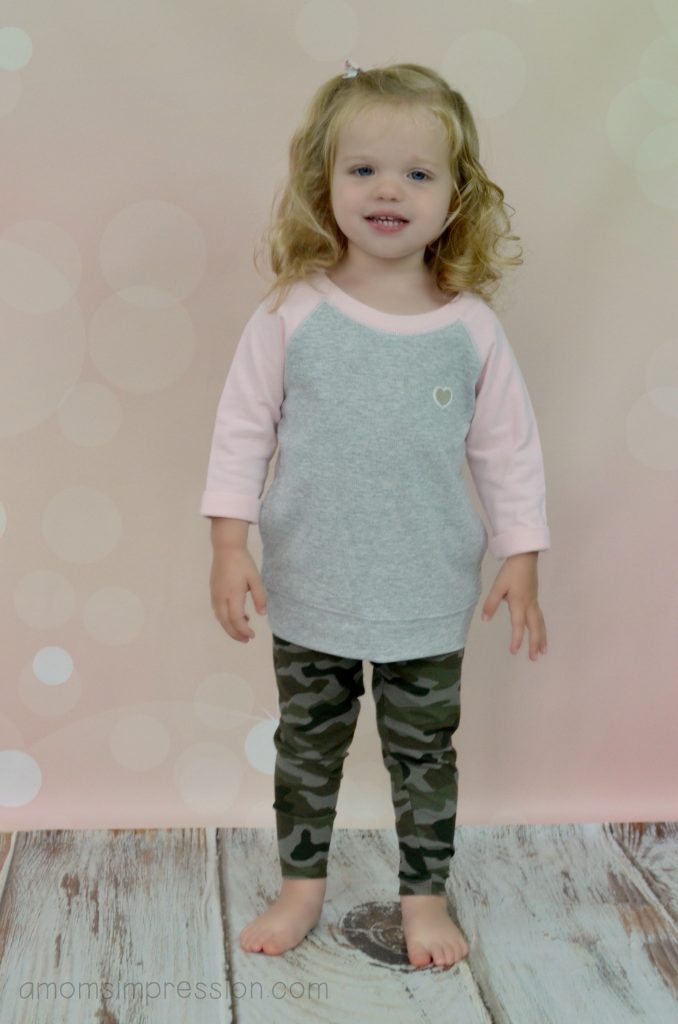 … the girls are getting into the trend now as well.  I attended a Webinar with Carter's as they introduced their fall line.  They suggested that pattern mixing is a great way to add a new, fun twist to camo pieces for both boys and girls so I paired Caroline's camo leggings with a soft pink sweatshirt.  A little Tomboy Chic look that I love!  I would in fact wear this outfit myself if it came in my size.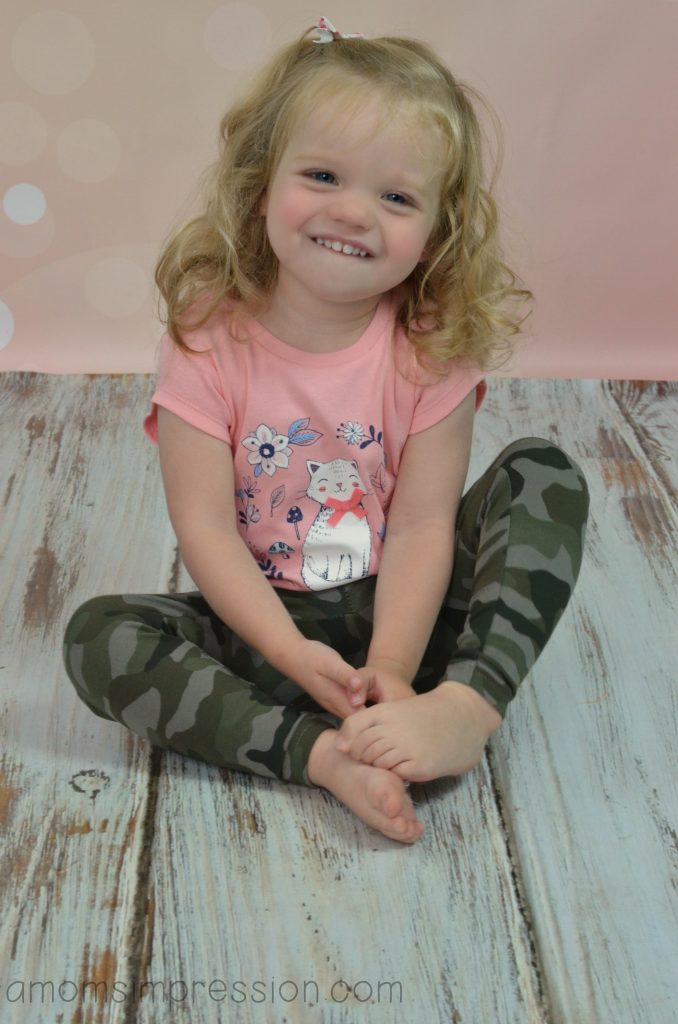 Carter's also has some fun vintage prints that have a lot of animals on them that Caroline loves!  This floral and kitty shirt was a huge hit when we were trying on our new clothes.  In fact, she refused to take it off and our little fashion shoot was over!   I was pretty sad about it because I wanted her to wear this adorable doggie print dress: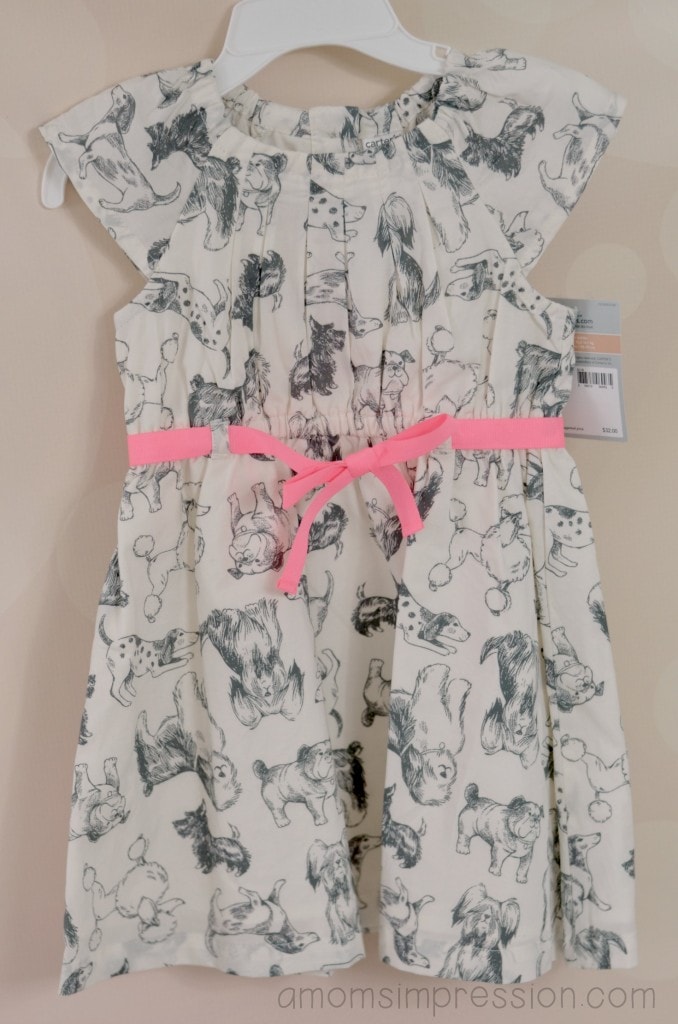 But she was in love with her camo leggings and kitty top.  I can't wait for her to wear this adorable vintage inspired dress.  It is going to be a huge hit.  I am going to get her some adorable black rain boots to wear with it!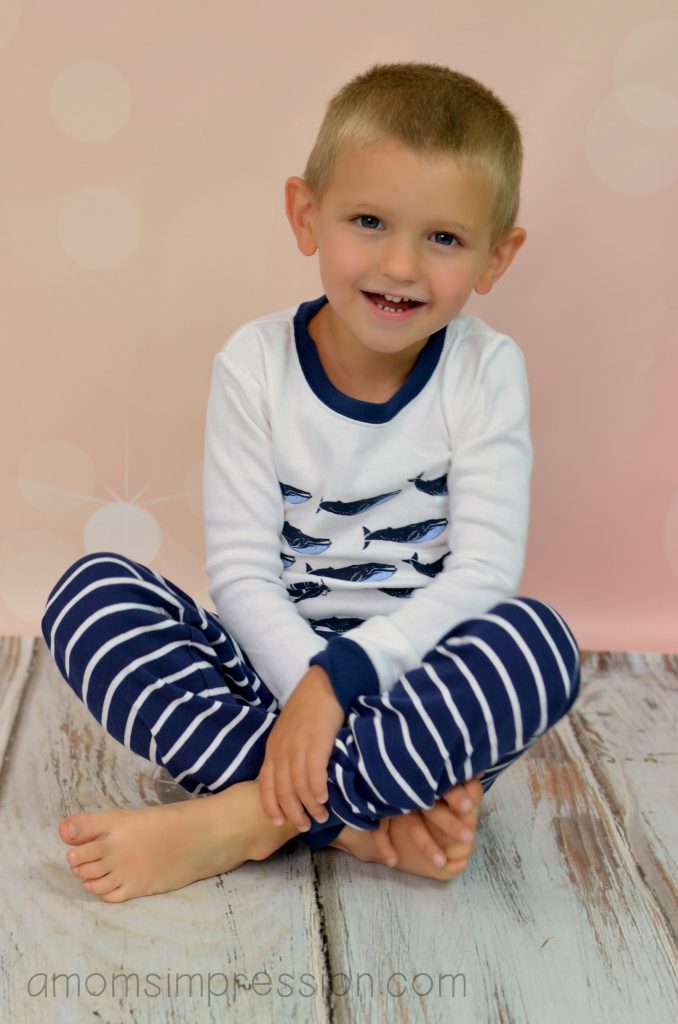 Of course I had to get the kids some pajamas.  Carter's pajamas are our favorites.  I love the durability and my kids love the styles that they make.  This whale set is perfect for Jonah who is really into sharks and ocean life at the moment.  I love the classic striped pants.  I also got Caroline the adorable fox floral pajama set that has 2 complete pajamas that comes with it.  She is going to be warm and cozy this fall.
Jonah is 5 so I was so excited to hear that Carter's just expanded their clothing line to include sizes  7-12!  62 stores have started carrying this line of older kids' clothing, but if your store isn't one of them, you can find the extended sizes online at Carters.com.
This fall is going to be stylish at schools all over the country.  A few tips to keep in mind is that there aren't any rules that apply anymore! Let your kids go into their closets and put crazy things together! It inspires creativity, and in this season probably more than ever!  Pair that camouflage with a floral top or a dressy skirt.
Want some additional savings?  In addition to the 40% off sale you can print out the coupon below for an extra 20% off your entire purchase!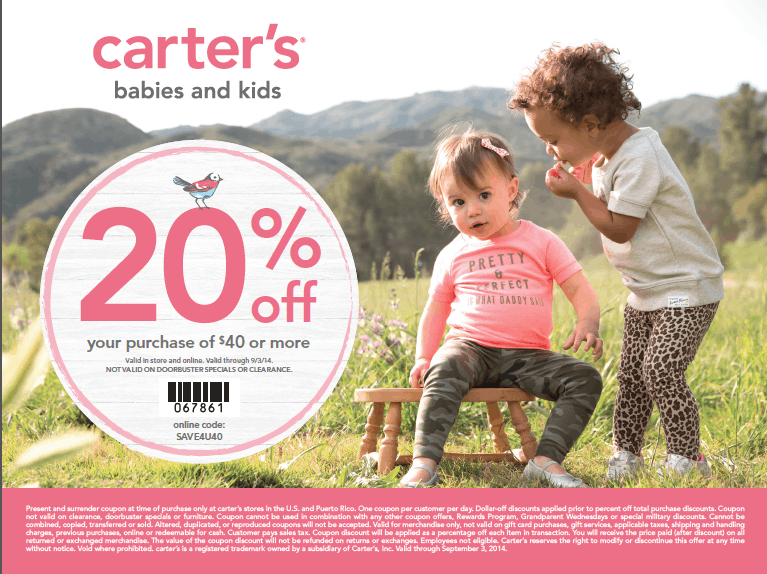 In addition to the amazing 40% off the entire store promotion going on right now and the 20% coupon, Carter's wants to help a lucky reader with their back to school shopping by giving away a $50 Gift Card!  One lucky reader will win it, so don't forget to enter below.  Don't wait to head out to the store though, the new fall fashions just came out and the 40% off promotion ends August 5th.  Good Luck!
a Rafflecopter giveaway