What a start to the school year! It has been a busy week as the kids had their first full week back to school and all their fall sports started up again. Between soccer practice, gymnastics, school work and trying to fit a little time at the pool in before it closes, we have been running around crazy. While I love the hustle and bustle, I will admit that I crave that couple of hours after I put the kids to bed where I can unwind and relax!

One of my favorite ways to relax is to put on a show and just get lost in a good plot. This week I was able to screen a preview of a great mystery that is premiering this Sunday! As part of Hallmark Movies & Mysteries programming Aurora Teagarden Mysteries: An Inheritance to Die for airs this Sunday, August 11th on Hallmark Movies & Mysteries at 9pm/8c.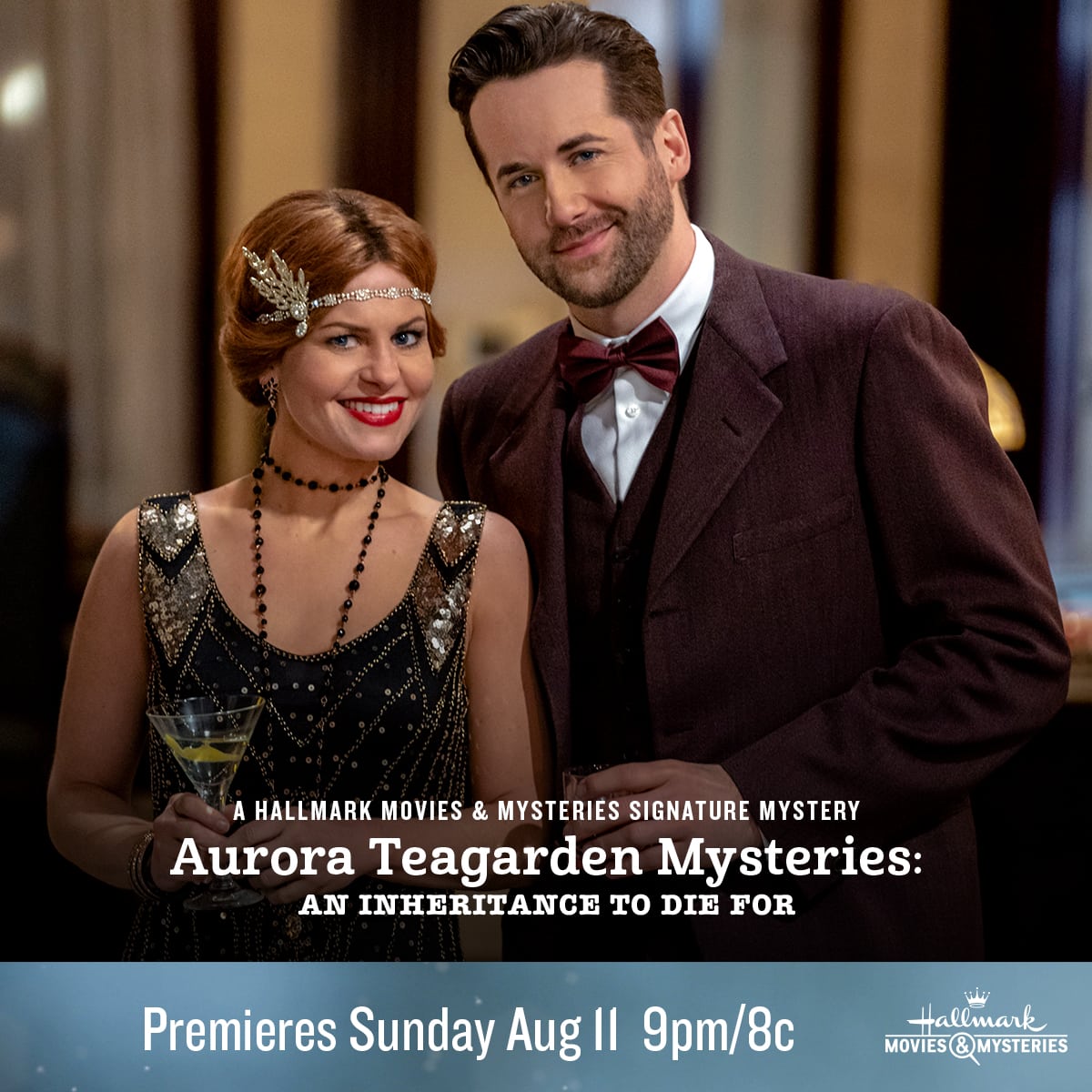 If you are a fan of Candace Cameron Bure and Marilu Henner you will love the Aurora Teagarden Mysteries series!  The new season just started last week and I'm really excited to watch the newest premiere this Sunday with you!
About The Movie
Sally Allison's (Doig) aunt is poisoned during a family wedding reception and Aurora Teagarden (Bure) vows to get to the bottom of the crime, especially when her mother, a friend of the dead woman, stands to inherit the bulk of the massive estate. With help from her new beau Nick (Matter) and her Real Murders Club regulars, Roe won't stop until she brings the killer to justice…or dies trying.

My Thoughts
As I previously mentioned, I was able to get an early screening to watch "Aurora Teagarden Mysteries: An Inheritance to Die for" this week. Don't worry, I am not going to spoil the mystery for you but I am excited to share some of my thoughts.
First of all, I love a good mystery. I love trying to figure out all the plot twists. I have to say that I didn't see this one coming.  I was captivated with the storytelling the entire time, just when I thought I had it figured out, another clue made me doubt what I was thinking. That to me is a sign of a good mystery.
I loved the chemistry between the actors and how well they play off of each other. I also have to admit that I have a little crush on Aurora's new boyfriend and can't help but cheer on their relationship through all these crazy little mysteries that show up!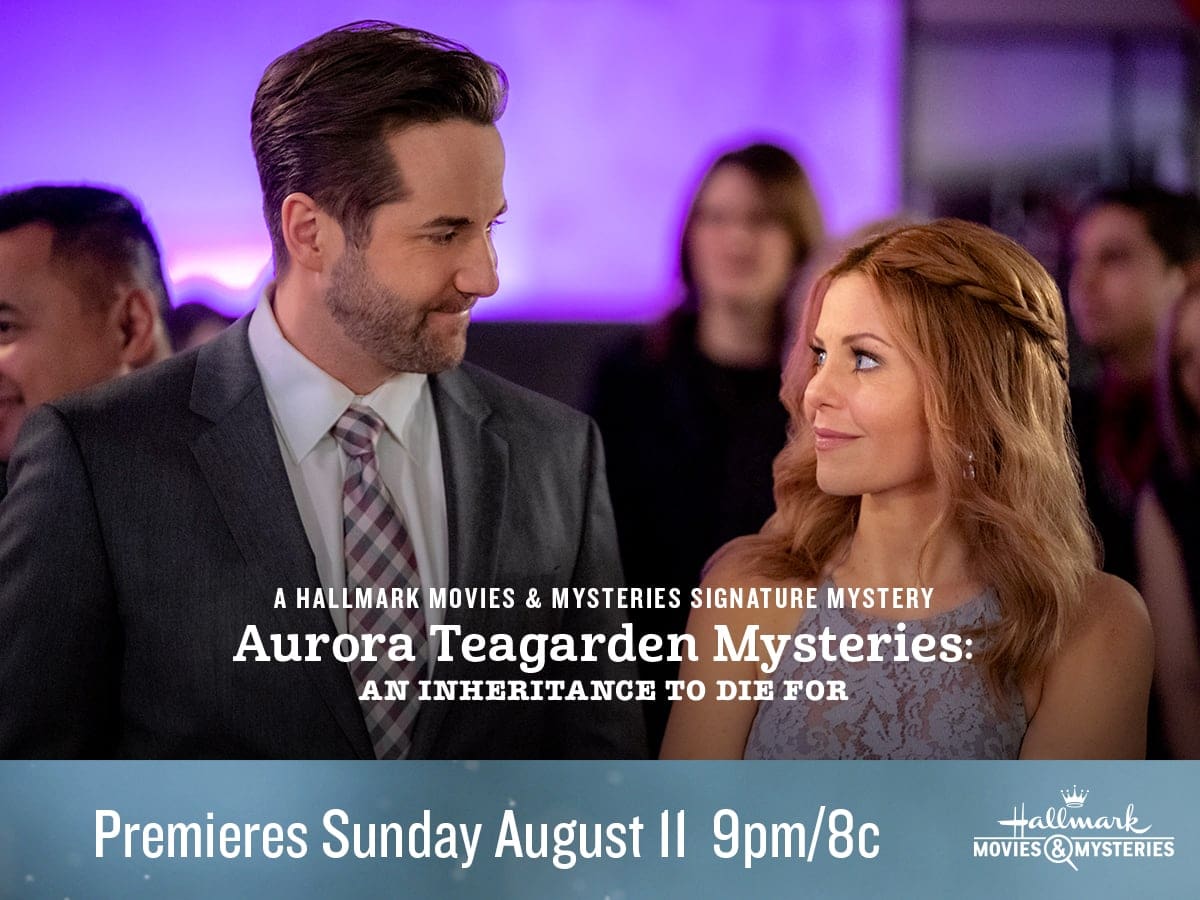 Tune In
Be sure to tune in to Hallmark Movies & Mysteries This Sunday, August 11th at 9pm/8c for  "Aurora Teagarden Mysteries: An Inheritance to Die for" ! I'll be live tweeting using the hashtag #AuroraTeagarden and I hope you can join me!