I am always on the lookout for products to help alleviate the discomfort of my sensitive skin. This is why I was so happy to take part in this sponsored post for Socialstars to try out some of the new and existing products by Curél for dry, itchy skin. #CurelSkinCare
I am conflicted. This is definitely my favorite time of year in so many ways except one major one. On one hand, football is in full swing and my husband and I love to watch the games on Sunday. We love the holidays; Halloween (our annual pumpkin patch trip), Thanksgiving, Christmas and New Years. But what I really struggle with, as the weather gets colder, is my dry and itchy skin.
I feel like I have the most sensitive skin in the world, mix that in with my eczema and the winter months feel awful. Everything is so dry that it feels like my skin is going to split open. It actually does split open on my knuckles! So painful!
I was able to get my hands on three great products from Curél. The first one is the Curél Itch Defense Lotion. I also received two brand new products, Curél Itch Defense Body Wash and Curél Itch Defense Instant Soothing Moisturizing Spray.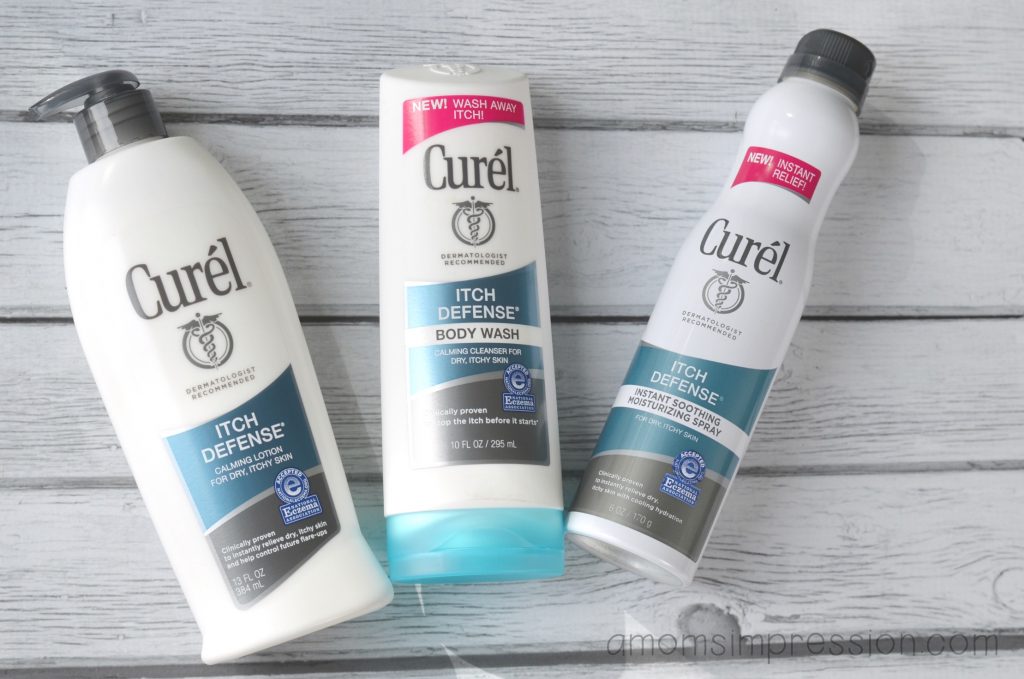 While I was eager to try all of these out, I was really excited about the spray. But first, let's start with the Itch Defense Lotion. The first thing that I noticed about this lotion is that it is fragrance free. My husband also has very dry hands during the winter months but is hesitant to put lotion on because it does tend to smell kind of feminine and he is a little self conscious about that. Another great thing about this lotion is that it has been pediatrician tested to be used on babies 6 months an up. My son, Jonah, got the worst case of eczema around 6 months old. A great, pediatrician-approved lotion is a must have with babies in the home. The lotion not only helps heal dry, itchy skin but keeps the pH levels and cellular turnover balanced to keep your skin just how you like it.
After the lotion, we brought that Curél Itch Defense Body Wash into the shower. This is a brand new product and is a great preventative measure to stop dry and itchy skin before it starts. It uses hydrating jojoba and olive oils to give relief after use of just four days. This is great because everyone needs to wash themselves, right? Why not just use this body wash to keep your skin healthy and comfortable.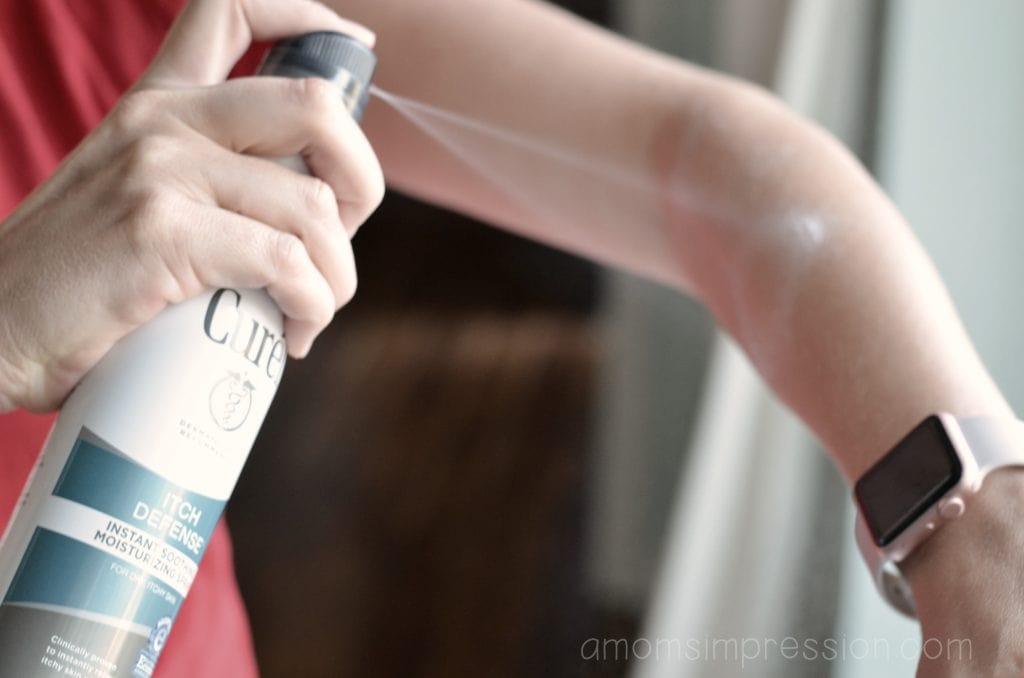 Ok, now onto the spray. This is what I was most excited to try. While a lot of lotions are kind of messy to put on, the spray is great because you can just spray it right on the area that needs attention. It calms and cools your itch, dry skin instantly. It has no added fragrance and is dermatologist recommended.
I can see all three of these products working together to keep me moisturized and comfortable during the cooler months here in the Midwest. They have all been approved by the National Eczema Association and are great products from a trusted brand. Keep an eye out for these lotions and body washes during your next shopping trip. You won't regret it and your skin with thank you!
Now lets get back to enjoying the cool weather and family moments like these: