This post is part of a social shopper marketing insight campaign with Pollinate Media Group® and Universal Pictures Home Entertainment, but all my opinions are my own. #pmedia #DolittleAtWalmart  http://my-disclosur.es/OBsstV
Animal treat boxes filled with animal shaped snacks is the perfect way to enjoy your next Family Movie Night. The Dolittle DVD is now available on Blu-Ray and DVD at your local Walmart.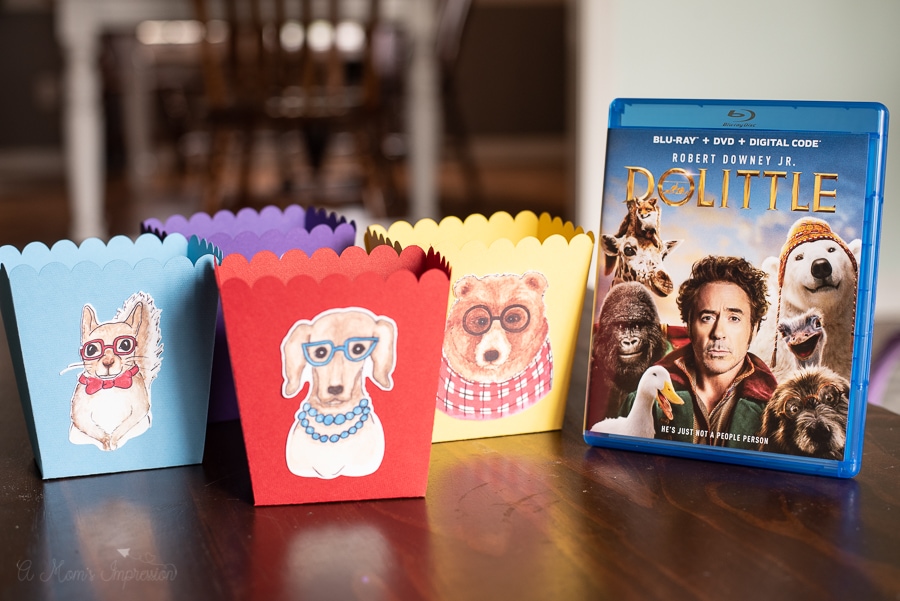 We have slowly developed some sort of routine here over the past few weeks. During the day we are working/e-learning and follow a simple schedule to ensure that we are getting the things done that we need to get done. In the evenings we enjoy a family activity together. Sometimes we watch a television show, we play board games, we put together puzzles, or we have a Family Movie Night.
My husband and I are trying very hard to make this time in our lives one that the kids looks back on fondly instead of  being scared about what is happening in the world. We try to make some of the little things a bit more memorable and so themed movie nights are becoming my specialty.
Recently we picked up a the Dolittle DVD from Walmart and a few fun animal themed snacks for the next Family Movie Night. Have you tried Walmart's pick up service yet? It is so nice to be able to put everything in your cart and schedule a pick up time, it is my current favorite way to shop at Walmart.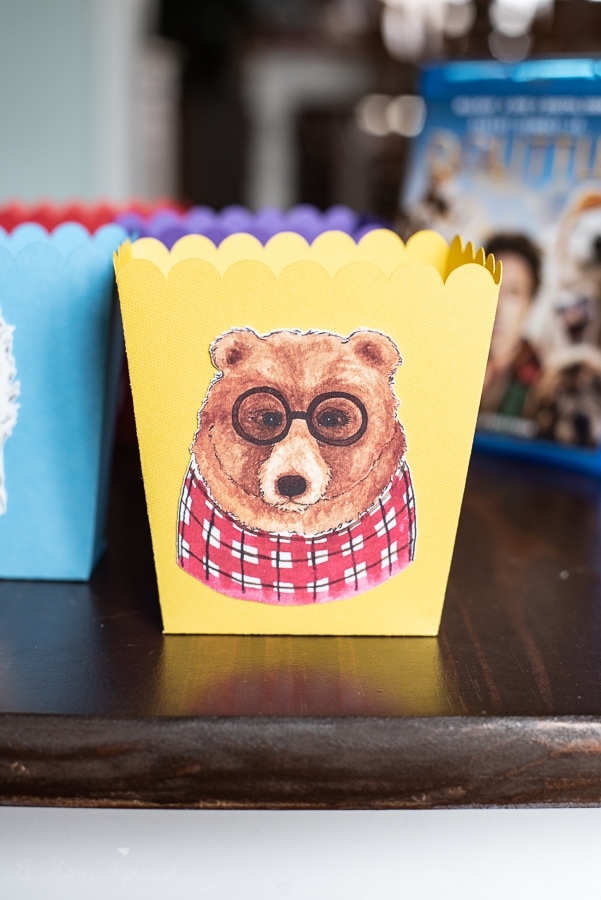 How to Host a Dolittle Themed Family Movie Night
Themed Snacks
A theme isn't a theme without the snacks and every family movie night needs them. Dolittle is all about the animals. In the movie the animals are the star of the show and they make the adventure so much fun. While I was shopping I made sure to find a lot of animal themed snacks that the kids could choose to put into their treat boxes. Some fun ideas include:
Animal Cookies
Animal Crackers
Gummy Bears
Gummy Worms
Goldfish Crackers
Goldfish Pretzels
Peeps Candy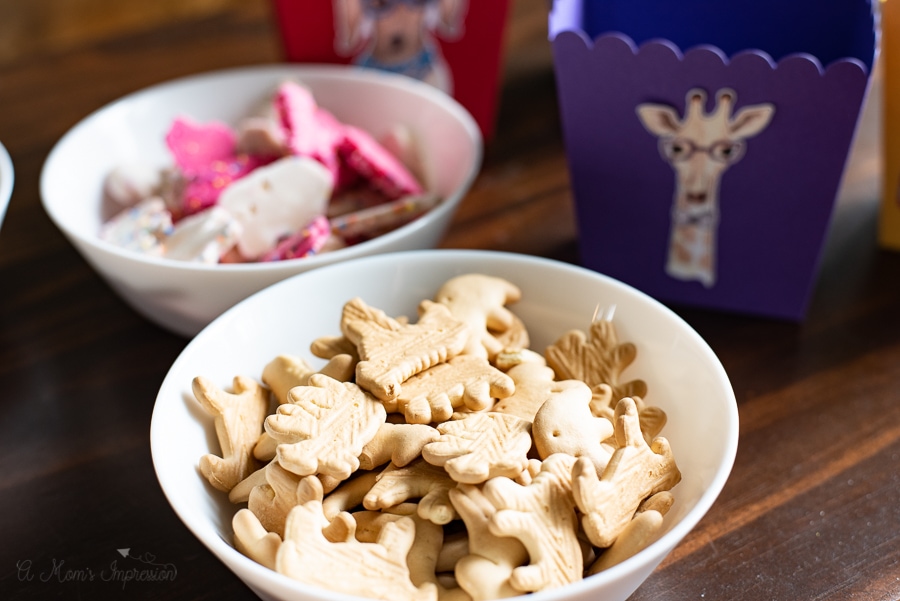 Add some popcorn to the mix and then there is a fun selection of goodies for the kids to put in their treat boxes for the movie.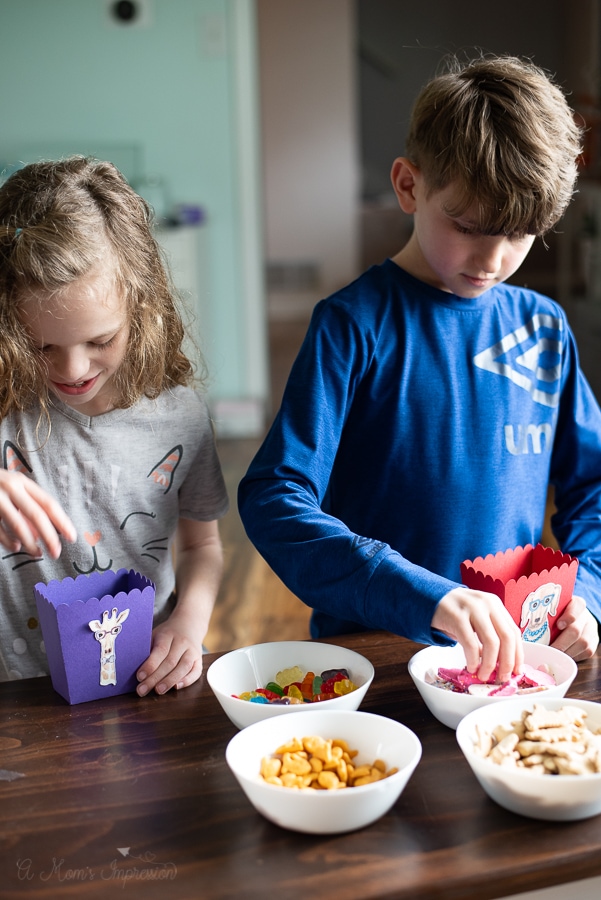 Animal Treat Boxes
These adorable little treat boxes were the perfect touch for our Dolittle watching party! In the movie the animals can talk to Dr. Dolittle. Many of them wear human items like glasses, hats and even a backpack at one point. I found some fun hipster animals that were perfect for the treat boxes. I printed and cut them out using my cutting machine. If you want the file you can click here but you could also just find some clipart of animals, print it out on cardstock, and cut them out to glue onto small boxes for treats.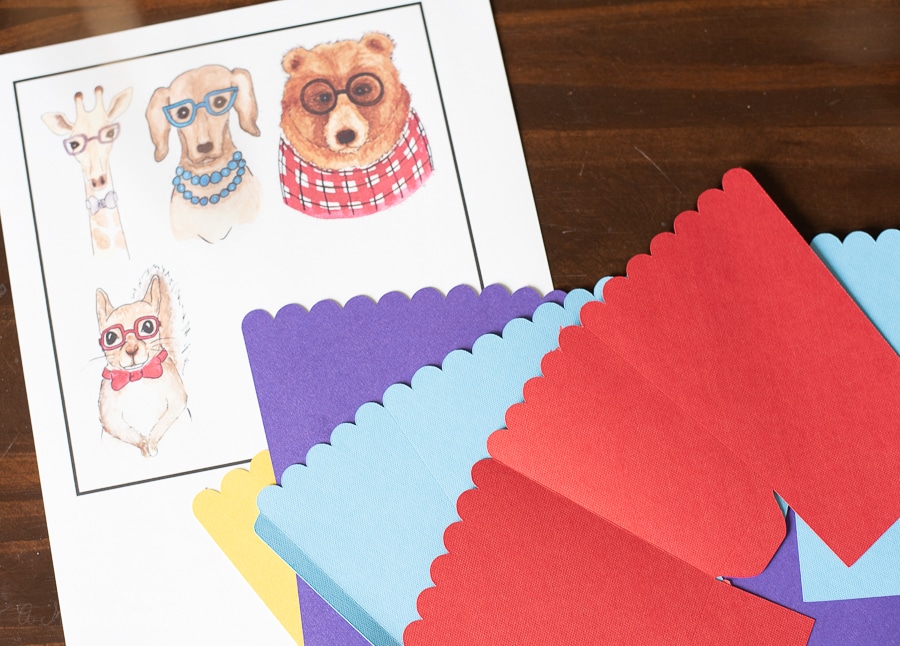 For my project, I used the print and cut feature on my cutting machine for the animals. I also found a treat box template (you could also Google "free treat box template" and print your own) that I used to cut out four different colored treat boxes. I glued them together and attached the animals onto the boxes using double sided tape. The result is four fun and colorful animal boxes that we used to fill up on snacks for our movie night. It brought a smile to my kids' faces.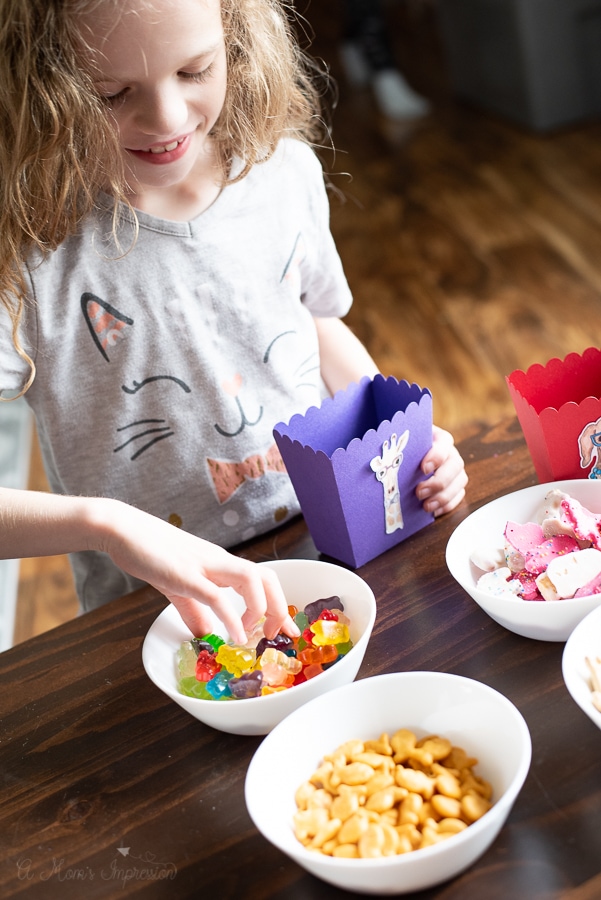 Dolittle is an epic adventure story with fantastical characters that will delight kids of all ages. The movie brings a message of teamwork and healing that I want my kids to hear. It talks about how being kind to those who are a little different than you matters. It is a movie of hope and its a fun way to spend a family night in together!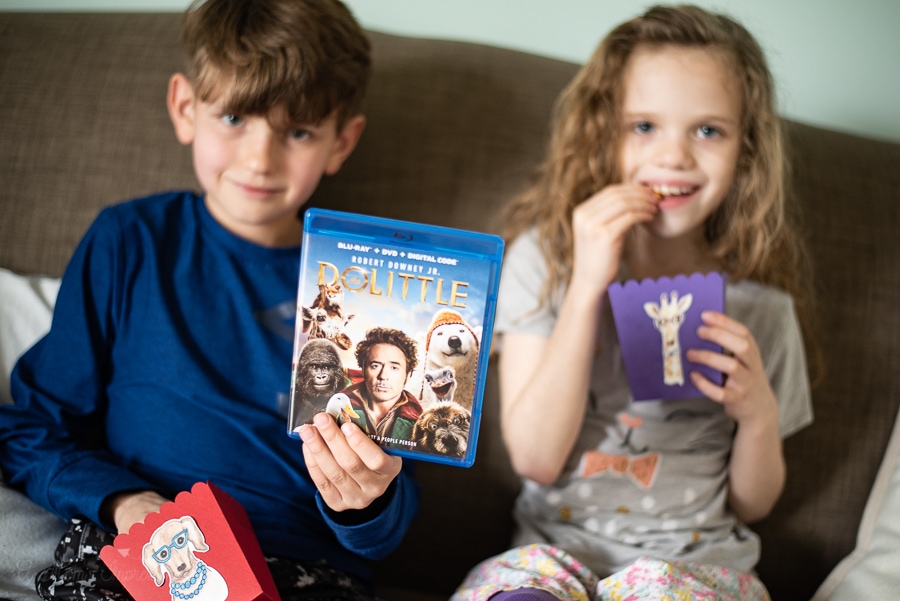 The Dolittle DVD is available now at Walmart and Walmart.com!