This weekend was absolutely amazing.  I had one of the  best Mother's Days that I have ever had thanks to an amazing husband and a couple of fantastic kids!  The weather was beautiful and the storms held off until Sunday evening.  We  were able to spend a lot of quality time outdoors playing, discovering a duck nest on the side of the house, and grilling sausage and peppers.
Whenever there is good weather my husband and I love to take advantage of our wonderful backyard and screened in porch and eat outside.  While doing my weekly grocery trip at Meijer, I found a new sausage from Hillshire Farm, called American Craft, down the sausage aisle that looked perfect for our grill!
American Craft Sausage are hand crafted links that deliver exceptional flavor.  Whats even better is that there are NO nitrates, NO nitrites, and NO MSG added!  American Craft begins with  100% pork and is made with real ingredients.  You can find delicious flavors like Jalapeño, garlic, and smoky bourbon mixed in with the exceptional cuts of pork used to make the sausage.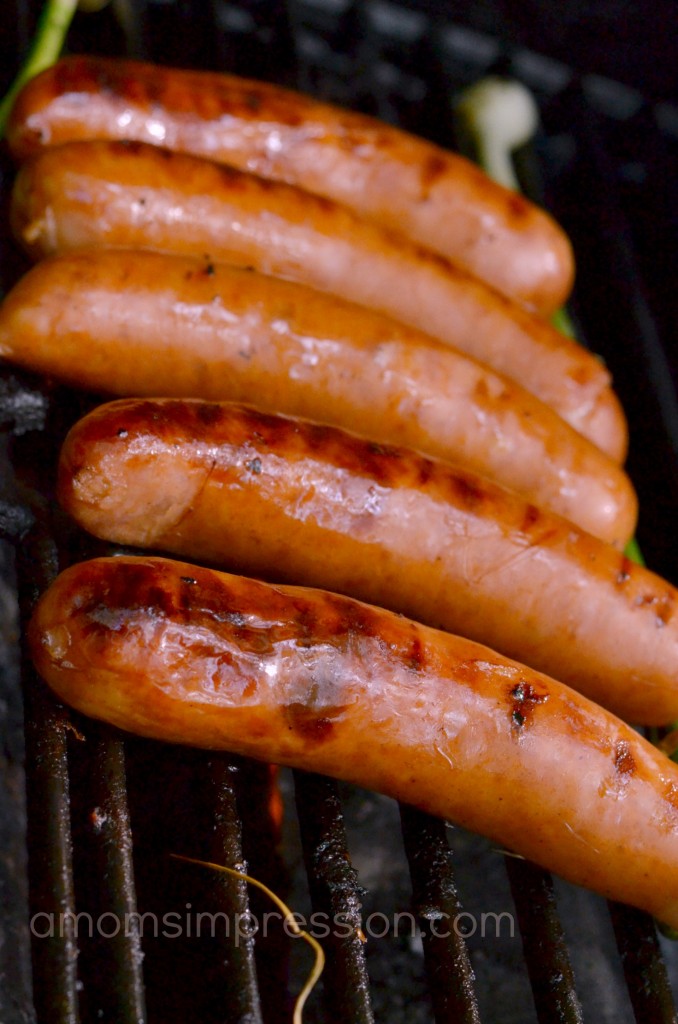 To add to my excitement, there was a Hillshire coupon available via Mperks.com located under the "Lunch Meat, Bacon, Sausage & Hot Dogs" category.  I also picked up some pretzel buns that always add that special something to my sausage recipes.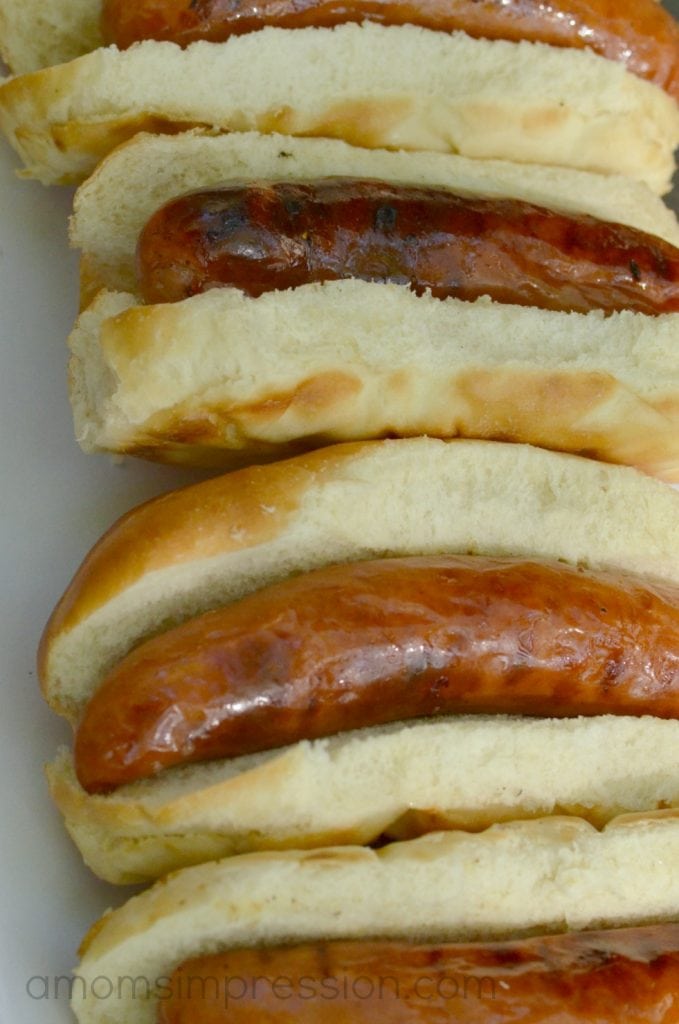 It is impossible for me to have a sausage without a pickle.  A couple of days ago I decided that I was going to make my own spicy homemade pickles, and I was absolutely amazed at how easy it was to do.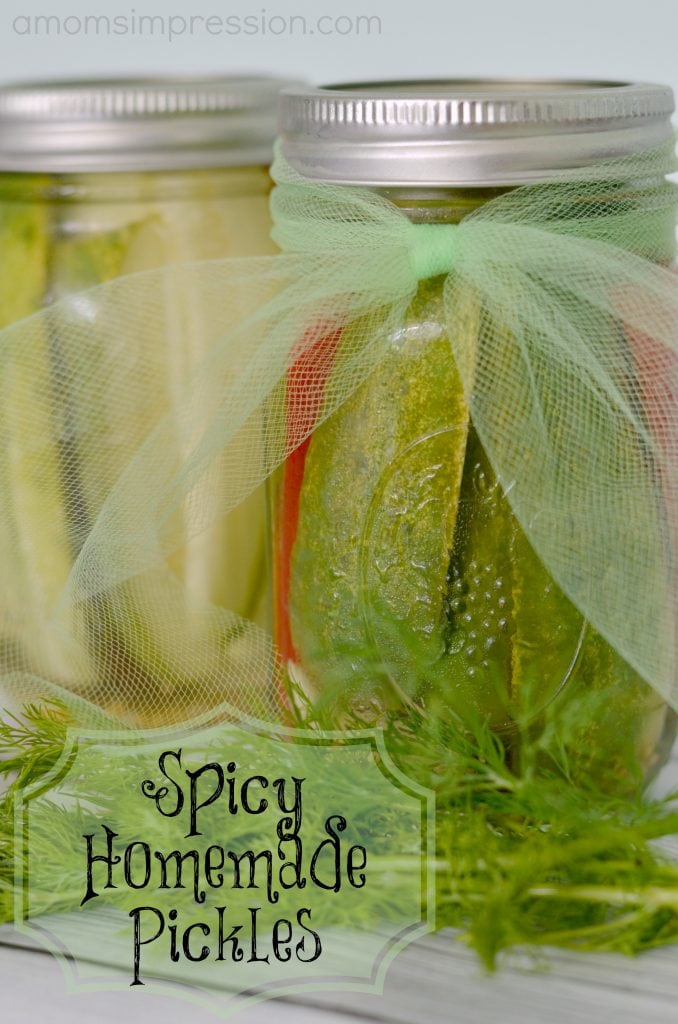 Spicy Homemade Pickles
Long story short, I looked through a bunch of recipes trying to find one that I would love and then ended up creating my own that suited my tastes.  Making your own pickles takes about 15 minutes of preparation and 3 days in your fridge.  I added flavors that I love, and switching it out would be very easy to do.  I will share my  full experience with a detailed tutorial next week, but  here is the recipe: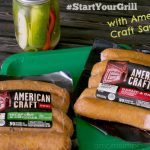 Spicy Homemade Pickles
A quick and easy, refrigerated spicy pickle recipe,
Ingredients
1

pound

small cucumbers

washed and dried

1

cup

white distilled vinegar

1

cup

water

1

teaspoon

sugar

2

teaspoons

sea salt

2

large cloves of garlic

1

jalapeño pepper seeded and cut in half

4-6

sprigs of dill

2

teaspoons

mustard seed

1/2

red bell pepper sliced

2

Mason Jars

I used pint sized, if you are using full sized double brine ingredients
Instructions
Cut your cucumbers in sticks according to your preference.

In a small pot, bring water, vinegar, salt and sugar to a simmer.

Meanwhile, place remaining ingredients into your mason jars. I placed the bell papers between my cucumber slices to add flavor (and color). Make sure everything is packed inside very tightly.

After the salt and sugar completely dissolved and the water is simmering, remove pot from the stove. While hot, pour into each mason jar, dividing evenly between the two jars and enough to cover the tops of the cucumbers.

Top the jars with the lids and cool on your counter before putting the jars in the fridge.

Allow the cucumbers to pickle for at least 3 days before eating. These pickles will last about a month in the fridge.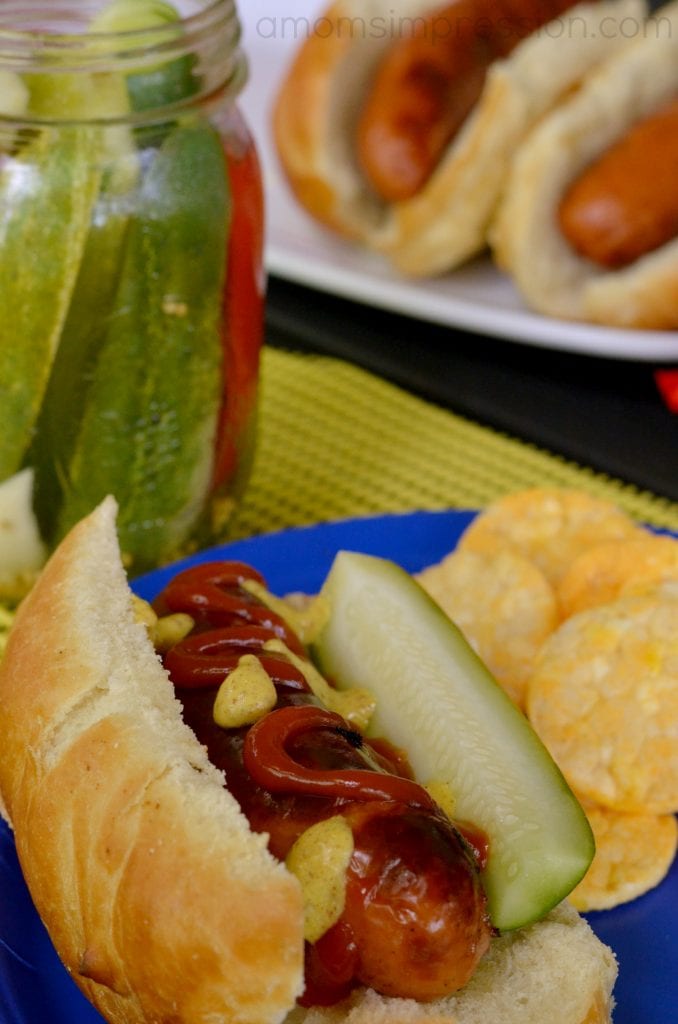 The pickles were terrific and they added just the right touch to my American Craft Garlic and Onion Sausage.  It was a huge hit!  Just look at this little guys smile: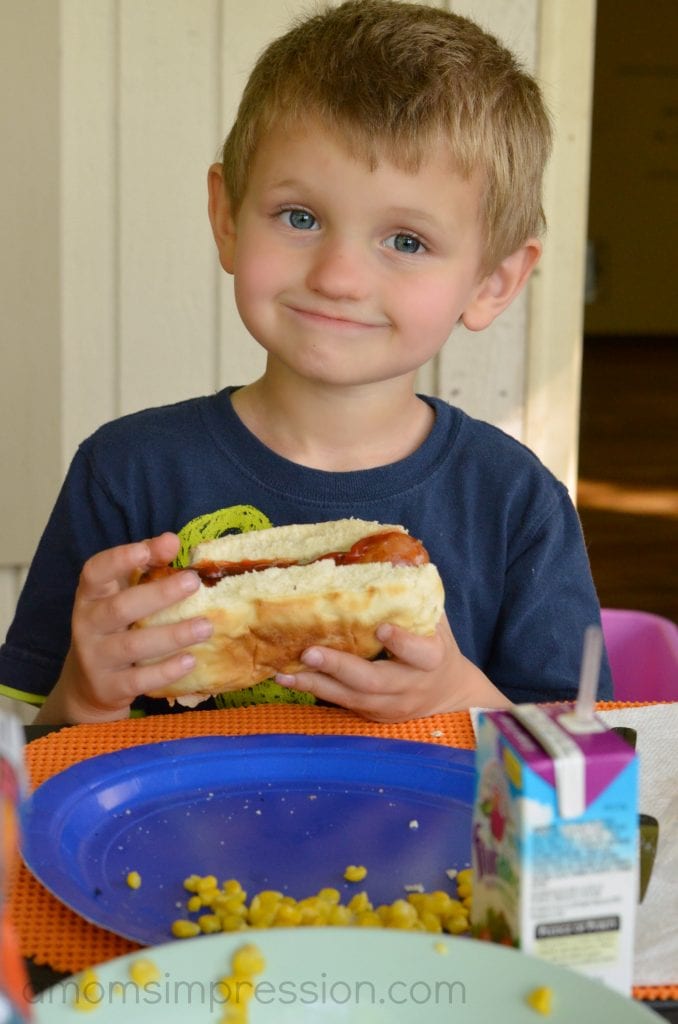 How was your Mother's Day weekend?  Did you do any grilling with your family?