I love summer and all the fun summer movies for kid promotions that happen at several of our local theaters.  AMC is hosting their Summer Movie Camp 2019 and we just got the inside scoop!  Every Wednesday this summer AMC will be featuring a different kid-friendly movie for only $4 that INCLUDES their KidsPack (kids popcorn, fountain drink, and FrootiTooti fruit snacks)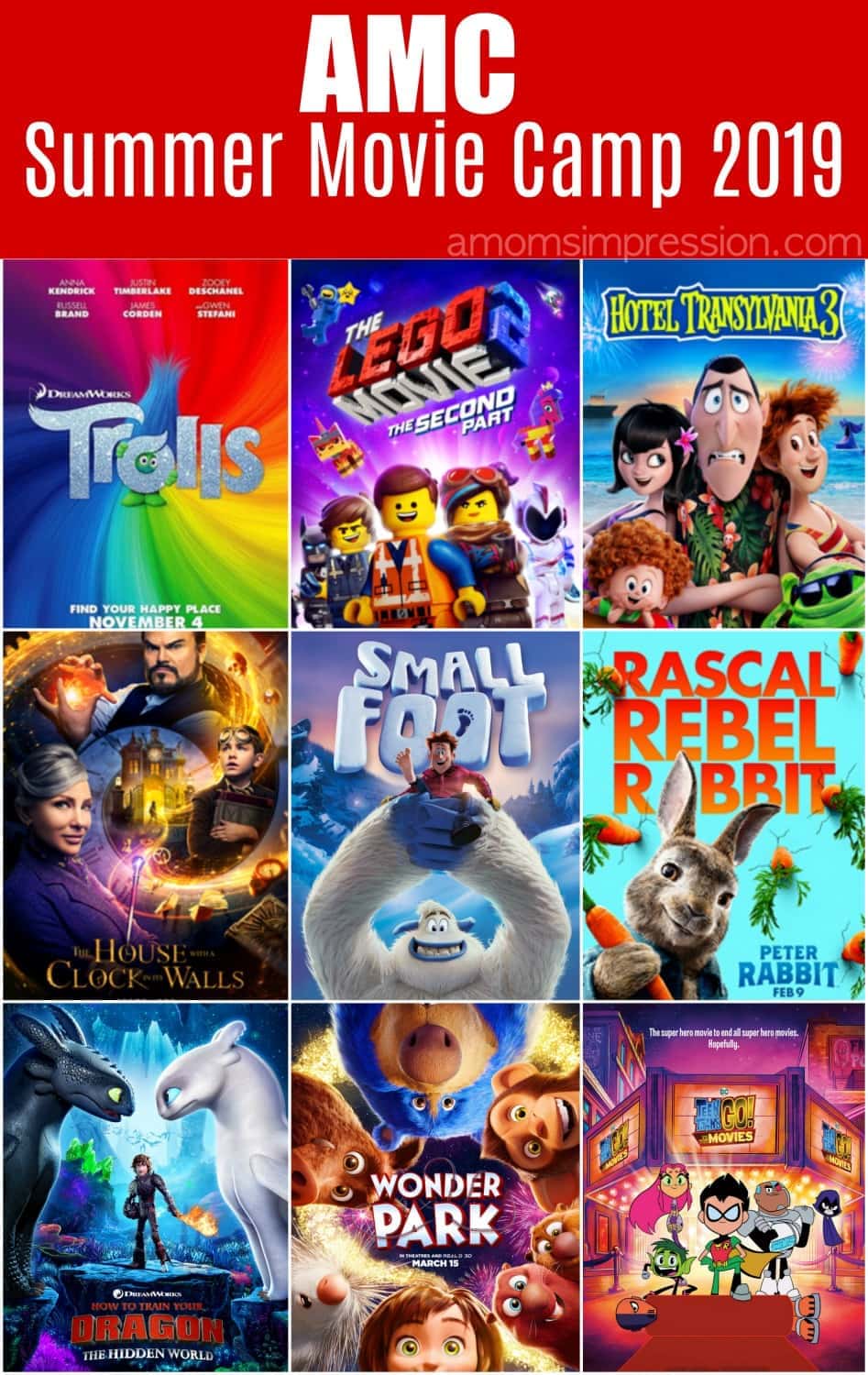 AMC Summer Movies for Kids Lineup
This year the lineup includes "Trolls," "The Lego Movie 2: The Second Part," "Hotel Transylvania 3: Summer Vacation," "Peter Rabbit," "Smallfoot," "How to Train Your Dragon: The Hidden World," "Teen Titans Go! To The Movies", "Wonder Park," and "The House with a Clock in its Walls".
We are pretty excited for the new lineup because there are several movies on the list that we haven't had a chance to see yet and what better way to experience it than in the theater with some tasty snacks.

It is easy to enjoy summer movies at AMC. You just need to head to the theater on Wednesday. There is nothing to purchase ahead of time. I love how easy and last minute this could be for busy parents!
Be sure to visit AMC to find a participating theater near you!
Participating AMC Theaters in Indiana
Other theaters are also doing fun summer movie programs. Regal Theatres has the Regal Summer Movie Express as well as Cinemark with their Cinemark Summer Movie Clubhouse. Be sure to check those out if you don't have a participating AMC theater near you!
Summer is already shaping up to be a fun few months. If you are looking for some more summer activities to do with your kids we have some great ideas. Here are some of our favorites outdoor activities.
15 Fun Summer Activities for Kids