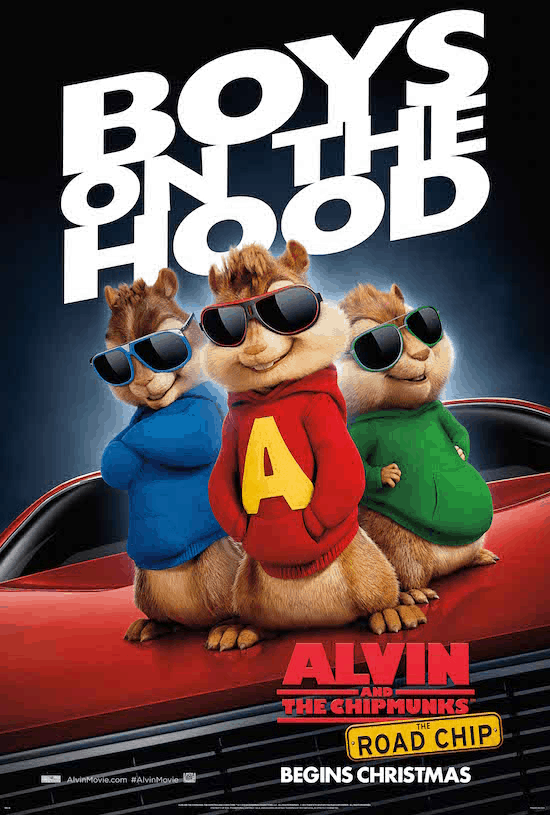 I love that so many of the shows I grew up watching are coming back in a big way.  I remember singing along with the Chipmunks on Saturday morning and now my kids are enjoying some of the same characters that I did.   Alvin and The Chipmunks are back in a big way this month as they adventure out on the road on one of their adventures.  If I know the Chipmunks like I think I do, I am sure there are going to be a lot of laugh-out-loud moments.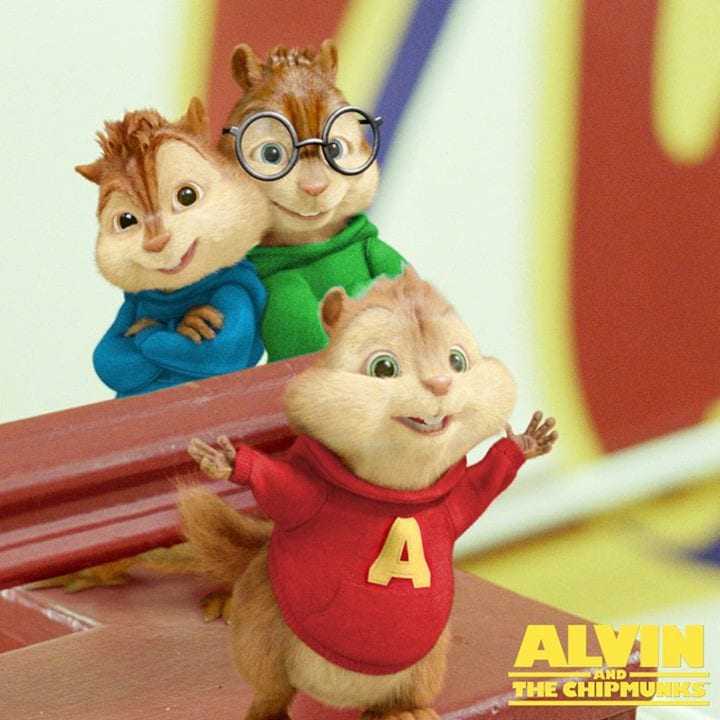 ALVIN AND THE CHIPMUNKS: THE ROAD CHIP – IN THEATERS DECEMBER 18
Through a series of misunderstandings, Alvin, Simon and Theodore come to believe that Dave is going to propose to his new girlfriend in Miami…and dump them. They have three days to get to him and stop the proposal, saving themselves not only from losing Dave but possibly from gaining a terrible stepbrother.

Starring: Jason Lee, Tony Hale, Kimberly Williams-Paisley, Josh Green, Justin Long, Matthew Gray Gubler, Jesse McCartney, Kaley Cuoco, Anna Faris, Christina Applegate

I love this trailer and I can not wait to take my kids to see this.  They are going to love it!
You can follow all things 'Alvin and the Chipmunks: The Road Chip' on their Official Website as well as on Facebook on Twitter using the hashtag #AlvinMovie.
Want to win some fabulous Alvin prizes?

Win It
One (1) winner receives an Alvin and the Chipmunks prize package that includes a $25 Visa gift card to see the film in theaters an Alvin Plush and an Alvin Lunch Bag.
Enter below, good luck!
Alvin and the Chipmunks Giveaway

Open to US mailing addresses only.
Prizing courtesy of 20th Century Fox.  A huge thank you for sending my family the same prize package to enjoy. All opinions are 100% mine.