This is a sponsored post written by me on behalf of Blue Diamond® Almond Breeze® almondmilk. All opinions are 100% mine.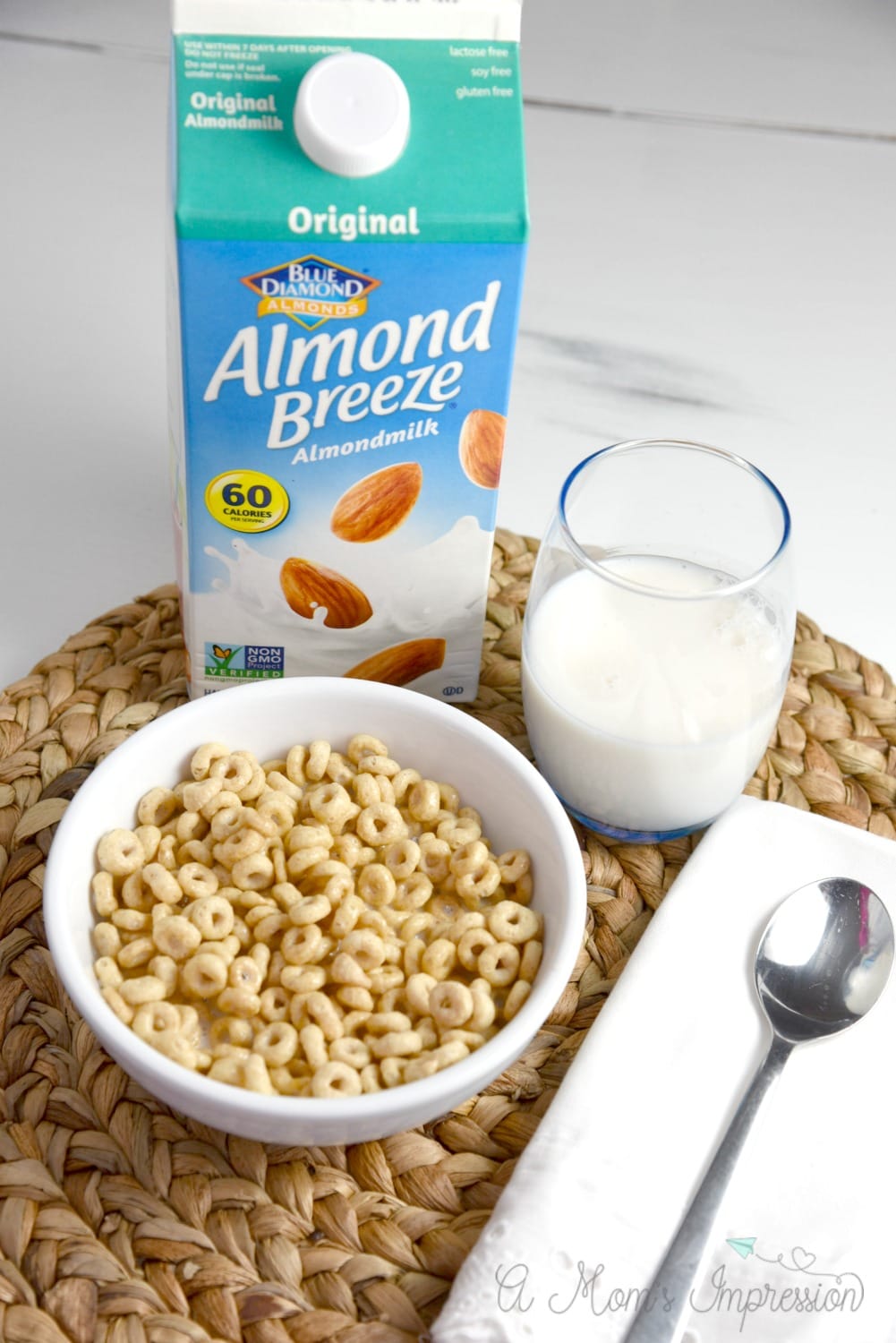 As the parent of two young school-aged children, our weekday mornings are always a little exciting.  I am honestly surprised every morning when I see that bus pull away with our kids actually on it, instead of us chasing it down because we were late.  We are able to successfully get ready every morning because we have developed a routine that works for us. As long as we stick to that, there will be no missing the bus.
A large part of our morning routine is getting breakfast served to our children. We need something that is quick to prepare, quick for them to consume (i.e. they like to eat it!) and will give them the energy they need for their school day.
One of the most common meals we give them every morning has been the perfect pairing of Blue Diamond® Almond Breeze® almondmilk with Honey Nut Cheerios™. The kids absolutely love this breakfast and so do we.  It takes us about 20 seconds to prepare it for them and they never argue about it at all.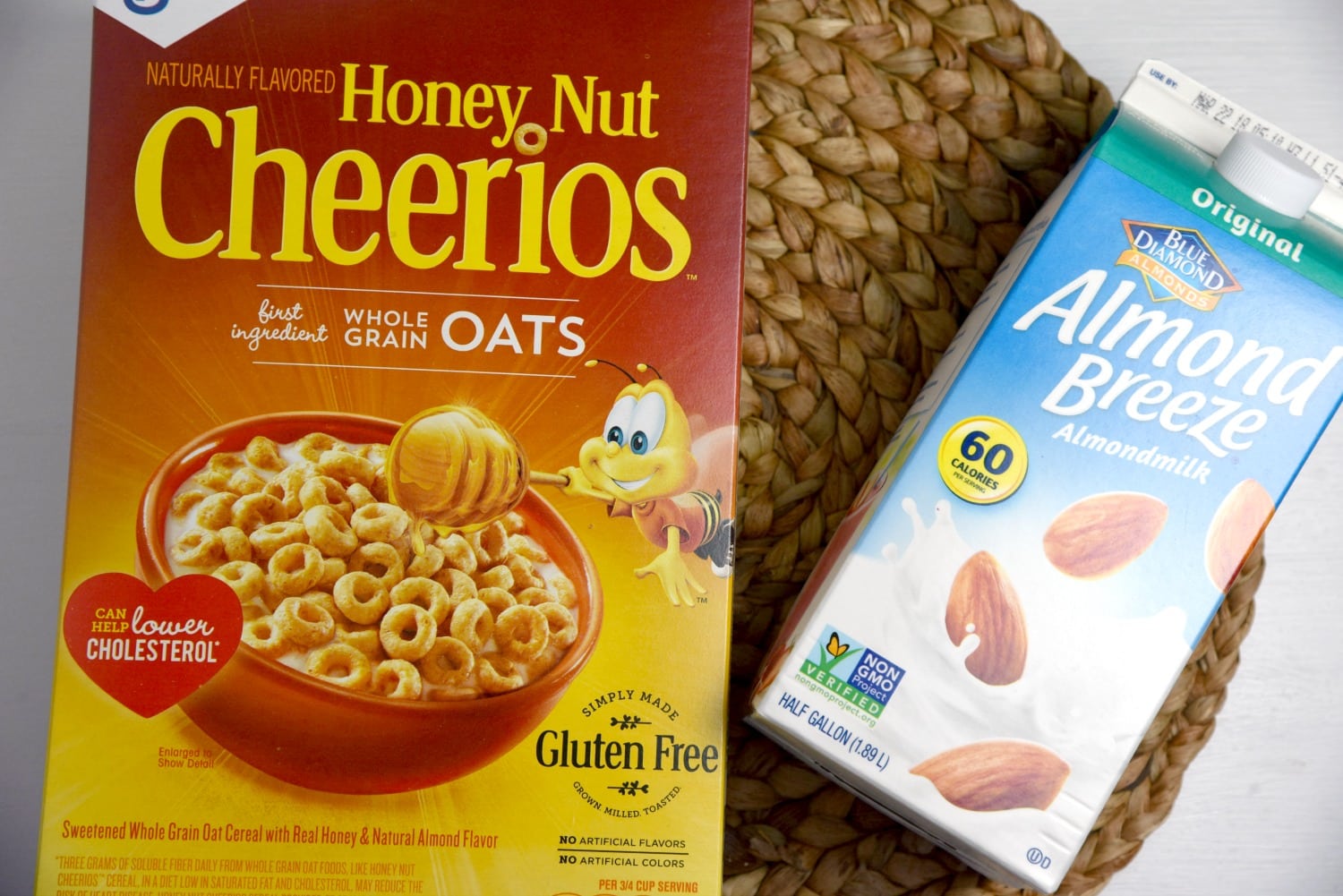 We have used Blue Diamond® almonds in our house for years. We love almonds and I eat them all the time for a mid-morning snack. I have learned to trust Blue Diamond to provide quality almonds every time. They are almond experts, providing real California almonds from their cooperative that have been in the business for 100 years!
All of this experience and expertise comes through in their Almond Breeze® almondmilk, bringing the best quality product whether you are using it to drink, in a recipe or for your cereal.
Another reason that we love Almond Breeze® almondmilk is that it comes in a variety of different styles and flavors. Their flavors include Original, Vanilla, Chocolate, or Hint of Honey. They have three different sweetness levels: Sweetened, Unsweetened and Reduced Sugar. And you can also choose between Almond Cashewmilk and Almond Coconutmilk. With all of these options, Almond Breeze® almondmilk can be used for just about anything you may need it for!
We absolutely love to pair Almond Breeze® Unsweetened Vanilla almondmilk with our Honey Nut Cheerios™. Honey Nut Cheerios™ is our children's favorite cereal. The sweet flavor of honey pair with the crunchiness of the whole grain oats just cannot be beaten. When you combine that with the smoothness of Almond Breeze® almondmilk, you get a breakfast that is sure to be a mainstay in your morning routine.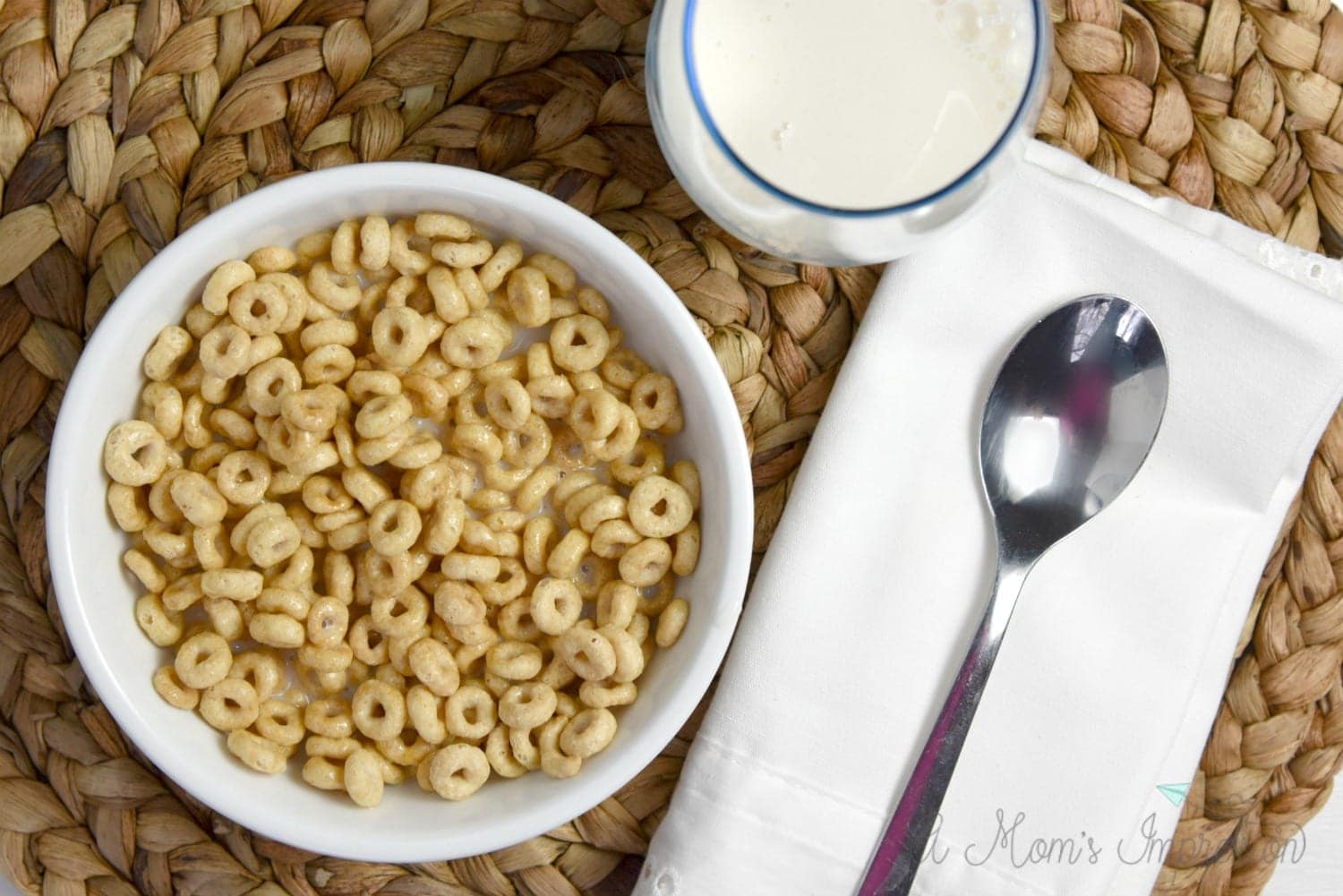 Another reason that we love to use Almond Breeze® Unsweetened Vanilla almondmilk is that contains only 30 calories (there are about 83 calories in skim milk) and about 50% more calcium than skim milk. It is also a good source of Vitamin D and Vitamin E.  Keep in mind that Almond Breeze® almondmilk is a great choice for those that lactose intolerant or are allergic to dairy products.
I highly recommend trying Almond Breeze® almondmilk in your next bowl of cereal. We especially love them with our Honey Nut Cheerios™ but it will taste great in whatever cereal you may like to try. With some many different flavor options, you can a have a lot of fun pairing different things together to find your favorite combination.
Blue Diamond Almond Breeze Sweepstakes
To make your mornings even brighter Blue Diamond® Almond Breeze® is hosting a fun Facebook sweepstakes. Right now you can enter the sweepstakes for a chance to win a grand prize 5-day trip for you and three of your breakfast BFFs to Los Angeles, CA for some family fun in the sun or one of two first prizes, $500 gift cards! See the sweepstakes rules for more information.