This post is sponsored by my friends at hhgregg.  All opinions are 100 % my own.
Happy Father's Day!
We have been celebrating Father's Day all weekend long!  Yesterday we had a blast at the All Pro Dad Chore Challenge Obstacle Course at our local hhgregg.

This was the first annual Father's Day event at hhgregg and it was a huge success.  The Chore Challenge events are part of hhgregg's ongoing partnership with All Pro Dad, a charity organization dedicated to help Dads be heroes to their kids and bringing international focus to fathers around the world.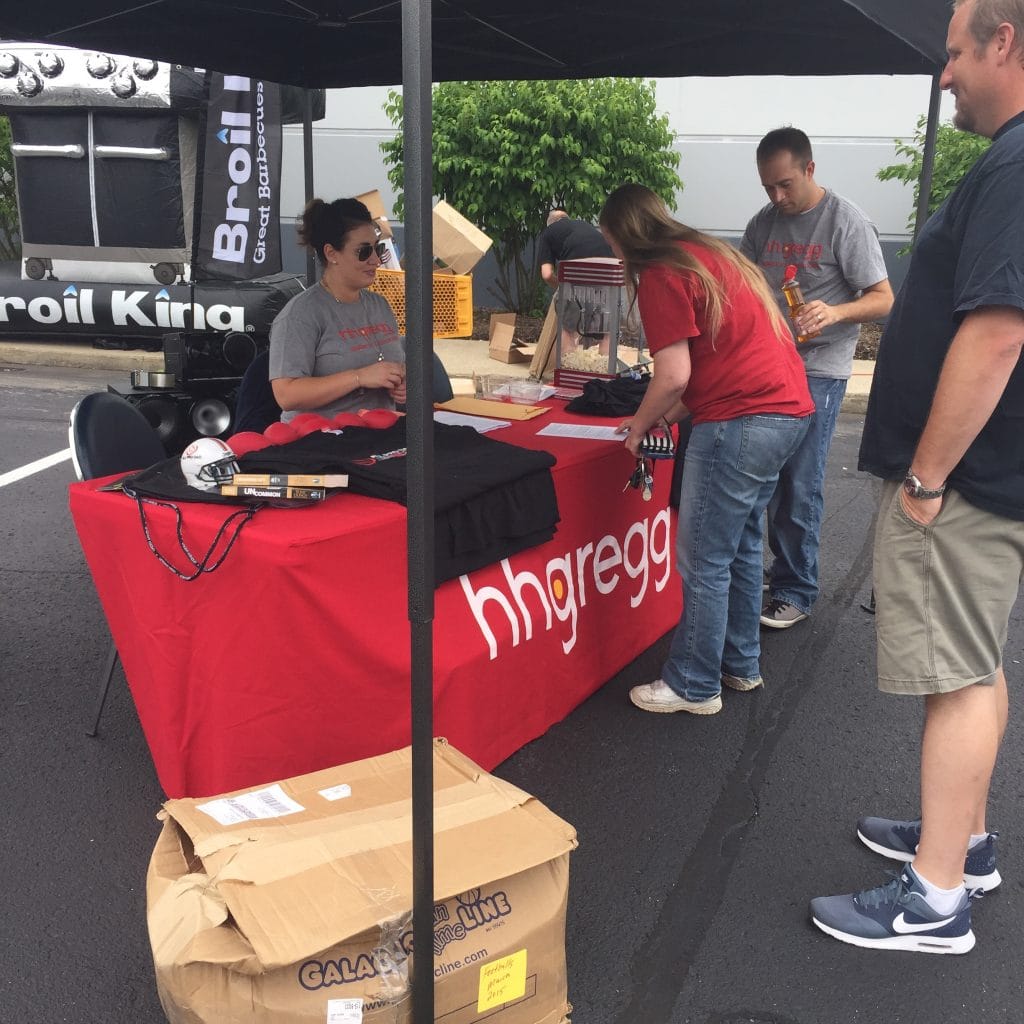 Seeing as how it was Father's Day weekend, I wanted to bring the entire family out to do the obstacle course.  This little guy was very excited to do it with his daddy!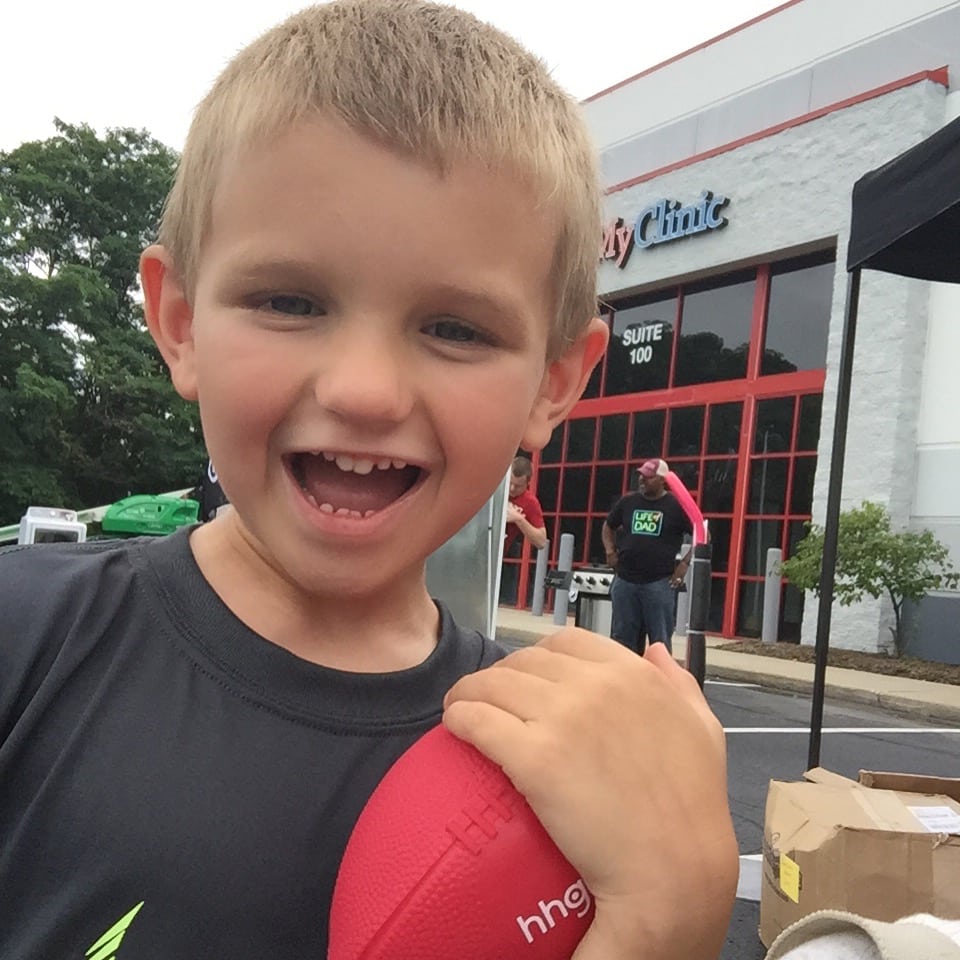 I love businesses and organizations that put family first. The obstacle course was a great way for my husband and son to work together and have a lot of fun at the same time.  Jonah has been talking about it ever since we got home.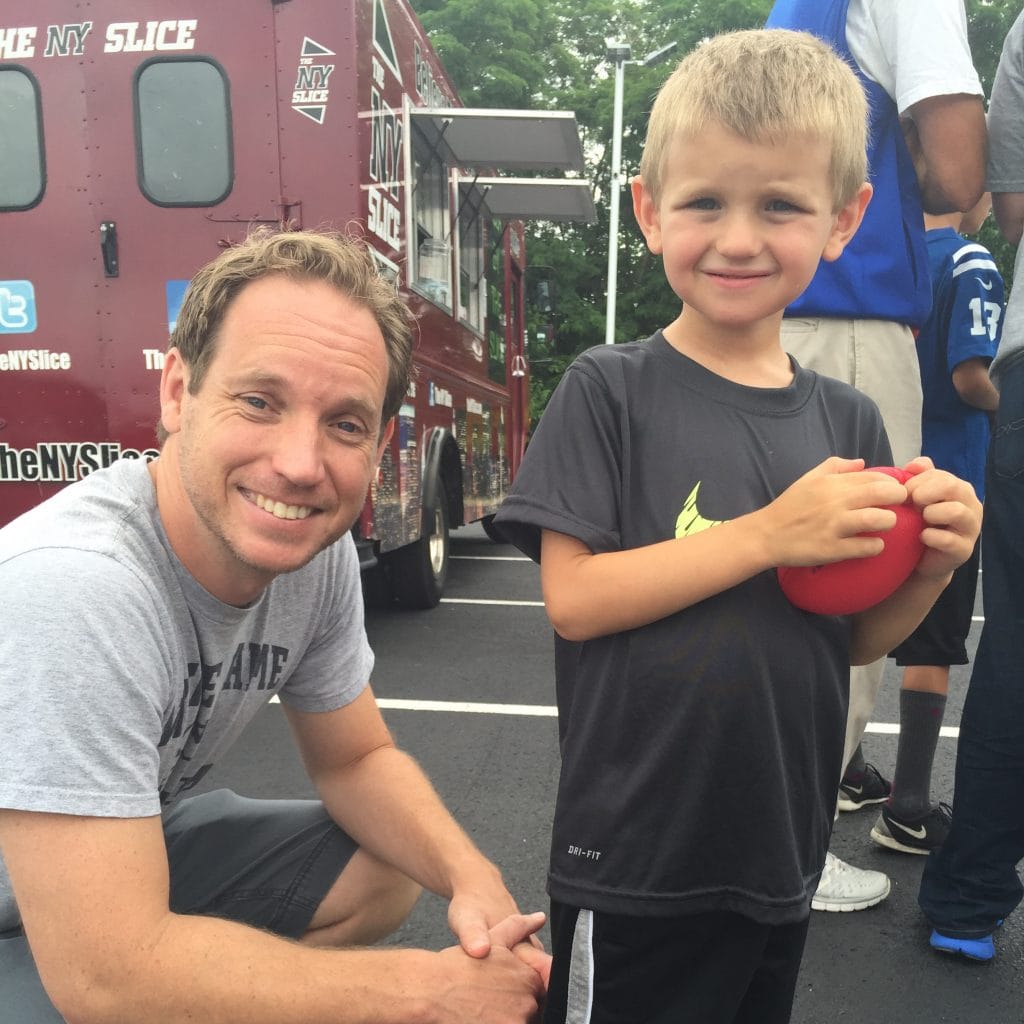 The course consisted of getting bedding out of the dryer…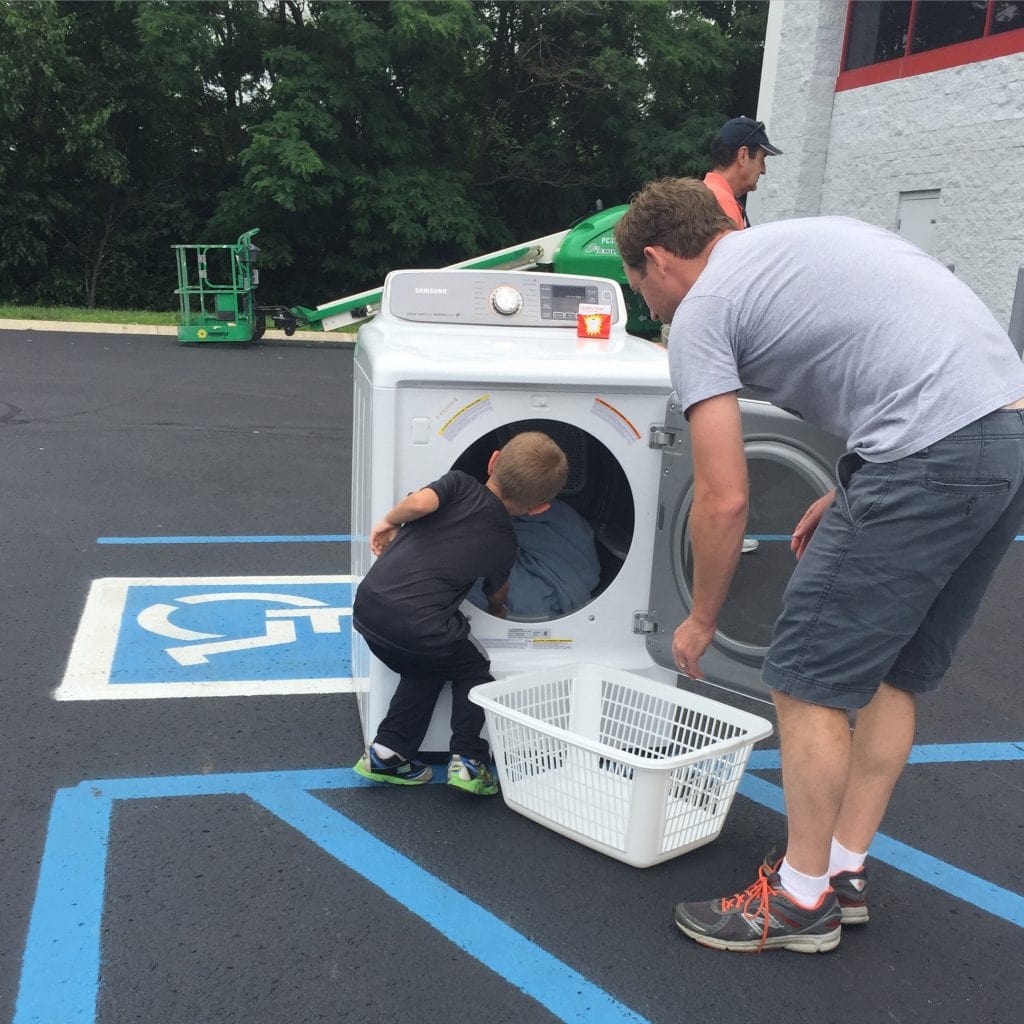 … and then making the bed.  My husband and son did a great job at this part of the challenge and now I am expecting them to do it every morning at our house!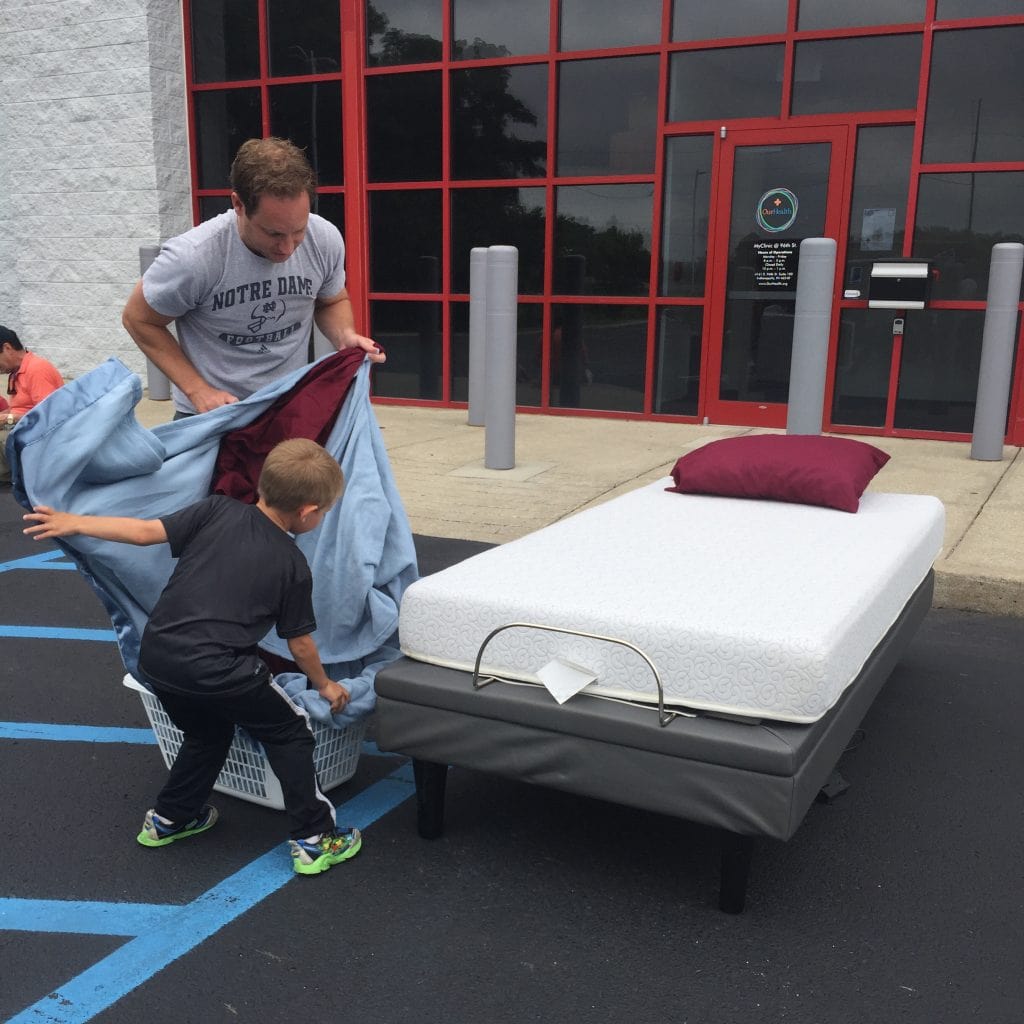 Then they moved over to the grill and made a Father's Day lunch.  Broil King was on site demonstrating some of their Made in the USA grills and they even gave one away to a lucky winner. (Who just happened to be my husband)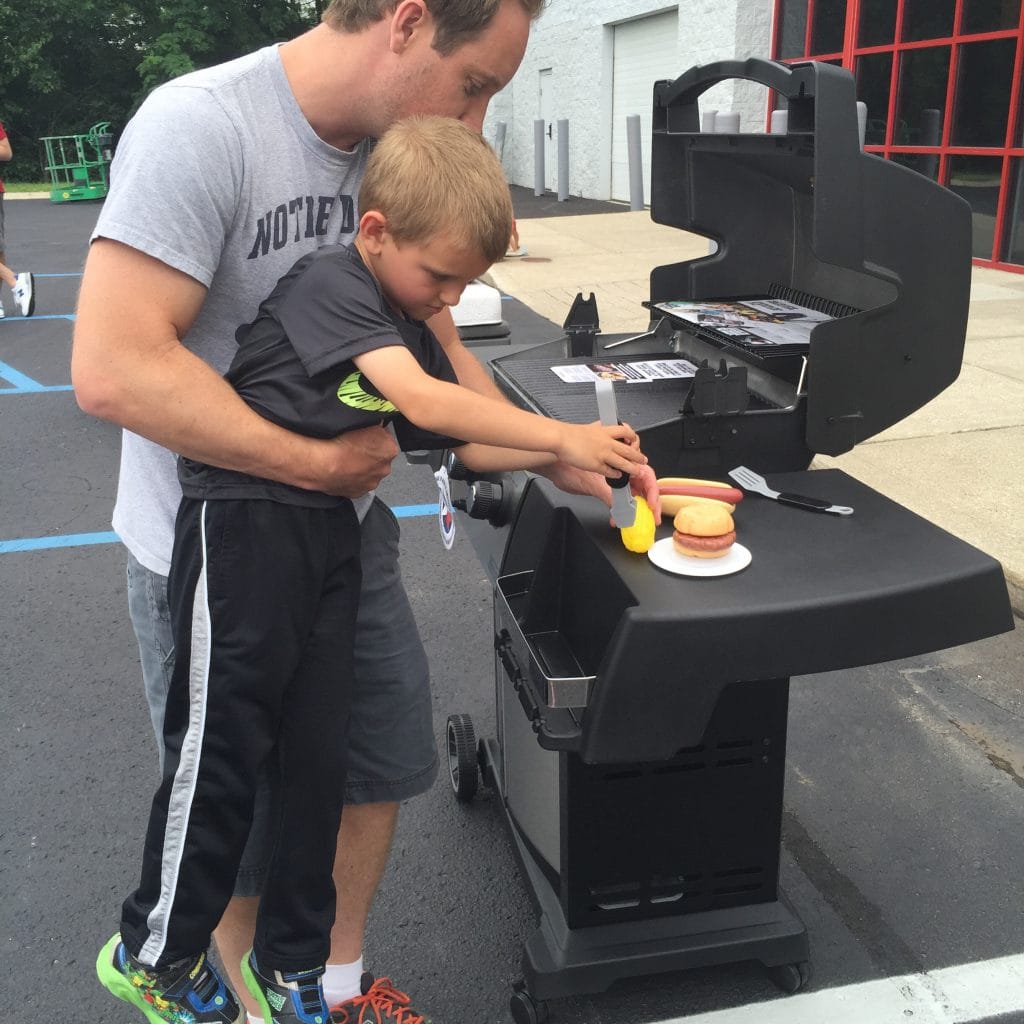 Finally they filled a refrigerator  full of toy food  and threw a football into the dryer.  The course was timed but it was not a competition.  Anyone who participated in the obstacle course was entered into a drawing for some amazing prizes that included a $500 hhgregg gift card, a recliner, tablet and much more!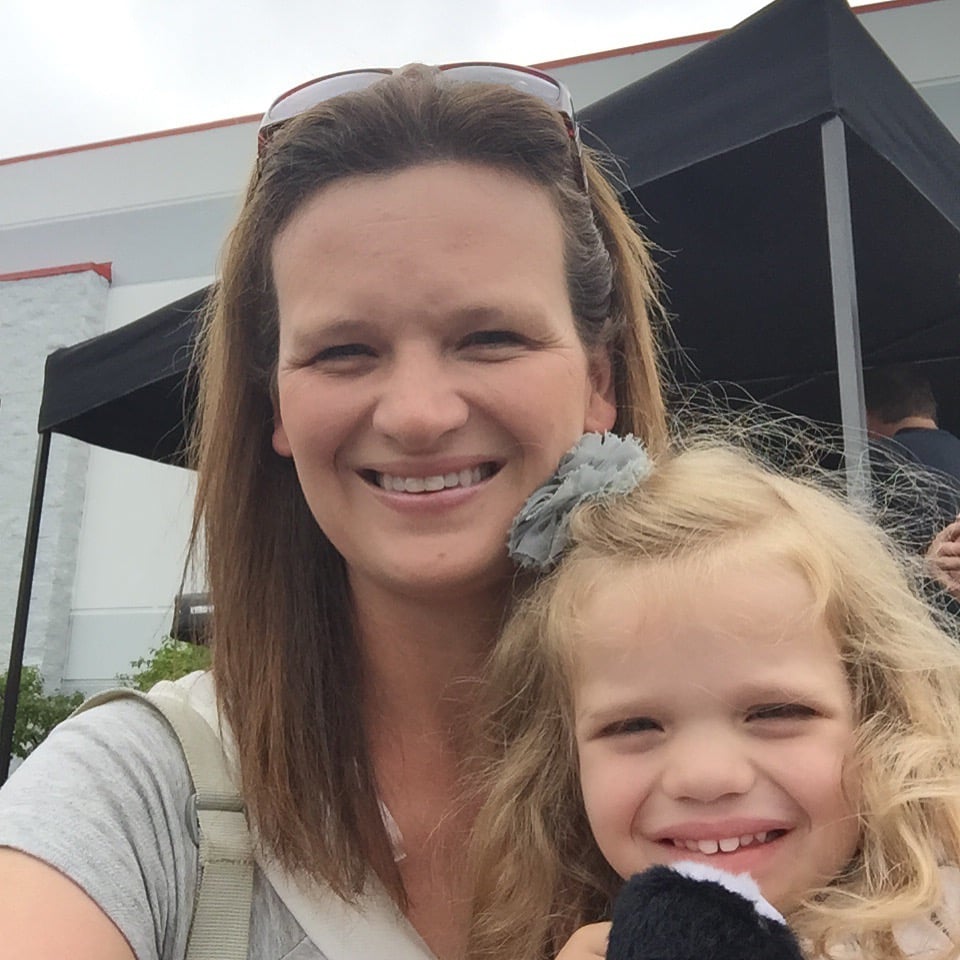 My daughter and I did not participate but we enjoyed watching everyone do their very best in the course.
Former Colts punter Hunter Smith also attended the event and was gracious enough to spend time with his fans.
Hunter Smith and "Coach" @ClonyDungyXL1 and fam. #hhgreggChallenge#adpic.twitter.com/f1gC1PDBjw

— The Captain (@acjlist) June 20, 2015
Hunter came on behalf of All Pro Dads.  He brought his Colts Super Bowl ring and even let some of his fan try it on!  Kyle Rodriquez posted a great interview with Hunter Smith from the event that you can read here.  It is very inspiring to see celebrity father figures who understand that being there for their family is the number one priority.
Are you still looking for that perfect Father's Day gift?  Get the best deals on gifts for Dad this Fathers' Day with hhgregg's three-day-long Father's Day Super Sale beginning June 18 and extending through the Fourth of July holiday featuring a coupon event with 0 down and 0 interest until January, 2018.  You can also visit hhgregg.com/dad for great gift ideas for Dad and funny, family-friendly Dad-inspired videos that your family will enjoy. 
If you missed the event yesterday but you still want a chance to win, you have come to the right place!  I have a $100 hhgregg gift card to giveaway to one lucky winner. 
Giveaway opened to US residents 18 years of age or older.  Giveaway will end at midnight on July 5th. 
Good Luck!