Bring your kitchen into the next generation with the all new Bosch Counter-Depth Refrigerators available at Best Buy.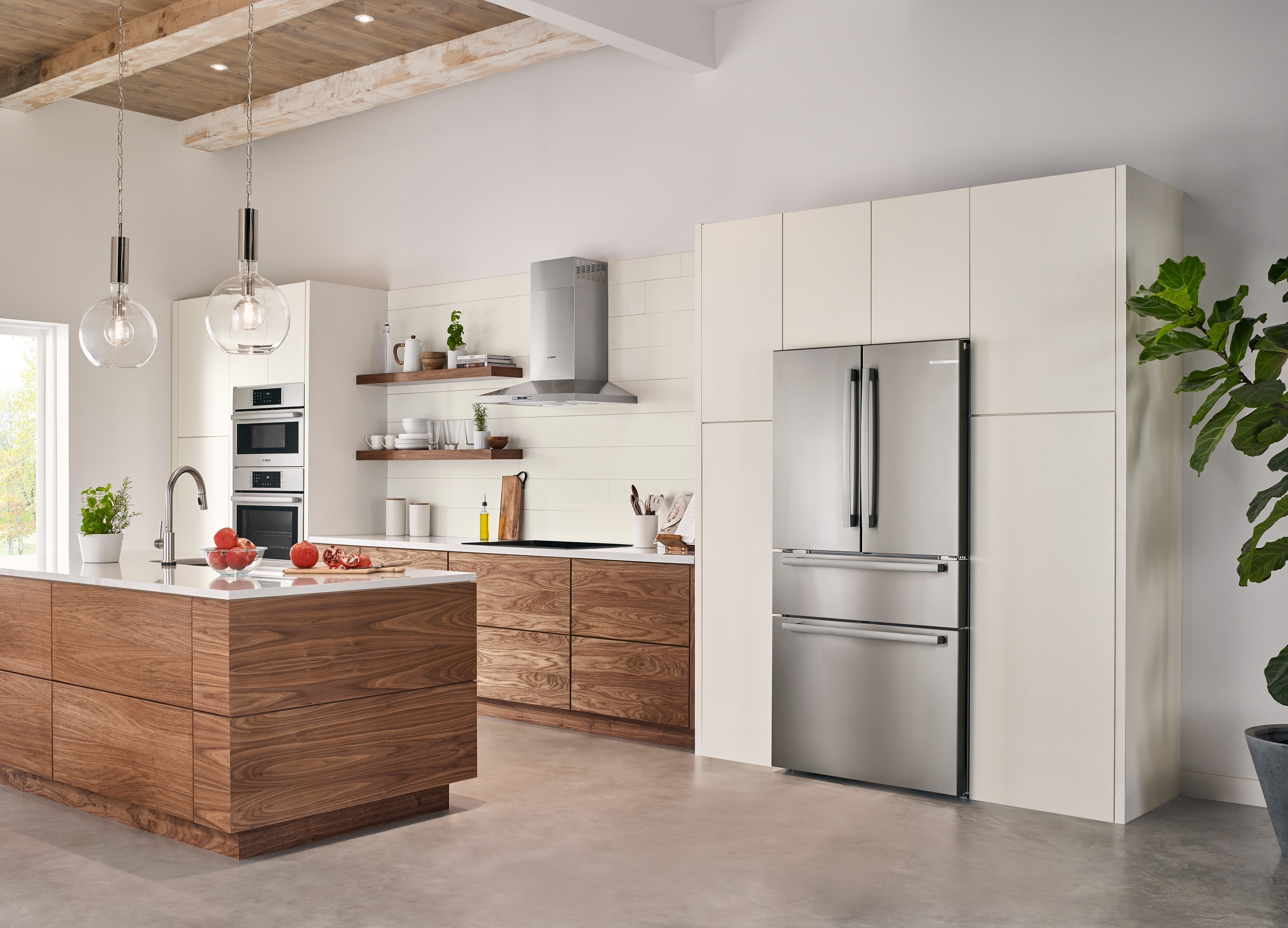 Thank you to Best Buy for sponsoring this post.
Have you ever noticed that every time you throw a party at your home, everyone always seems to just congregate in the kitchen? Why is that? I'm not sure if this has always been the case, but, these days, my kitchen seems to be the focal point of any social gathering. Not only that, it is where we have our family dinners, where my kids do their homework and where we prepare all our meals. So, in most houses, I believe that kitchens are the most important rooms of the home.
This is why having a spacious, updated, sleek and clean looking kitchen is something that is important to everyone. When shopping for new homes, I'd say the kitchen is probably one of the most important factors when deciding whether or not to buy.
Whether you have a spacious kitchen or a cramped kitchen, we are always looking for ways to maximize the space that we have. One of the largest appliances in your kitchen is the refrigerator. For years, this big, bulky rectangle has squatted as out of the way as possible. Lately, they have become more modern looking and are actually functional pieces of furniture themselves. With technology leading the way to all sort of cool gadgets on them. But, Bosch has just come out with a new line of refrigerators that have both modern functionality and will save you space in the kitchen.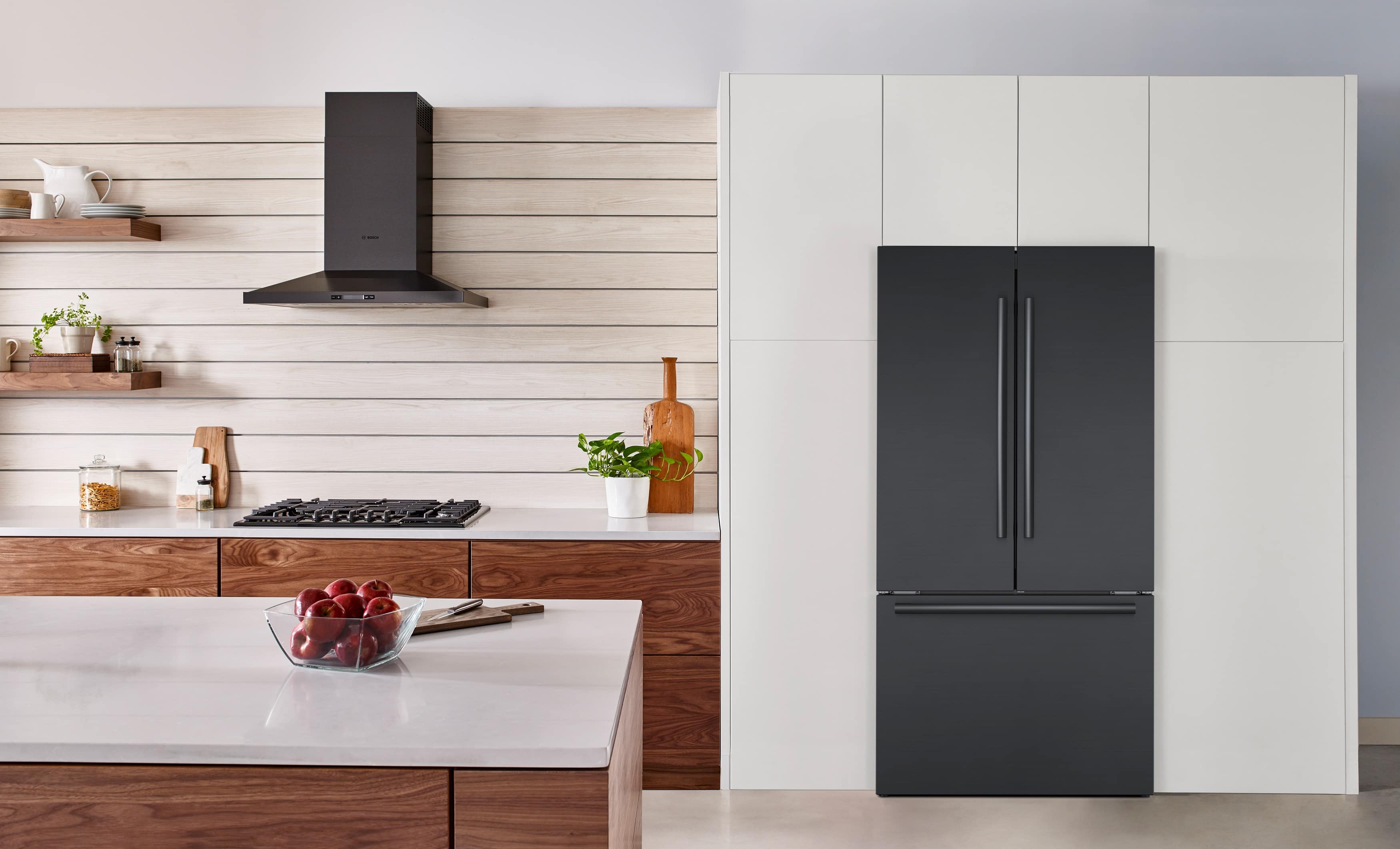 Bosch Counter-Depth Refrigerator
The new
Bosch Counter-Depth Refrigerators
are the next generation of kitchen appliances. The first thing that stands out about this fridge is that it the hinges are able to sit flush with the depth of your countertop. This gives you a sleek, modern look that will give your kitchen a little bit more room to move around in. The stainless-steel finish will coordinate with just about any kitchen design. This will give the refrigerator a truly built-in look and feel.
FarmFresh System™
But not only does it look amazing, it features so many cool gadgets that I've never even thought that a refrigerator can do.
They call it the FarmFresh System™ and it uses 4 innovative technologies that help to keep your food fresh up to 3X longer*:
VitaFreshPro™: This ability to preset setting helps to maintain and monitor both humidity and temperature.
FreshProtect™: Actually is able to absorb ethylene. This slows the ripening process, so your produces stays fresh.
MultiAirFlow™: Cool, fresh air is circulated evenly throughout the refrigerator.
AirFresh® Filter:  Will actually be able to absorb even the strongest of odors.
Storage and Organization
While this refrigerator may take up less space in your kitchen, it still boosts a 21 cu. Ft. capacity that leaves you plenty of room for all your goodies. This is accomplished by thoughtful interior design that includes:
large door bins on each door that can each fit two side-by-side gallon containers.
Three-tiered freezer drawer system.
Full width chiller drawer.
Adjustable tempered glass shelves.
Two humidity controlled compartments.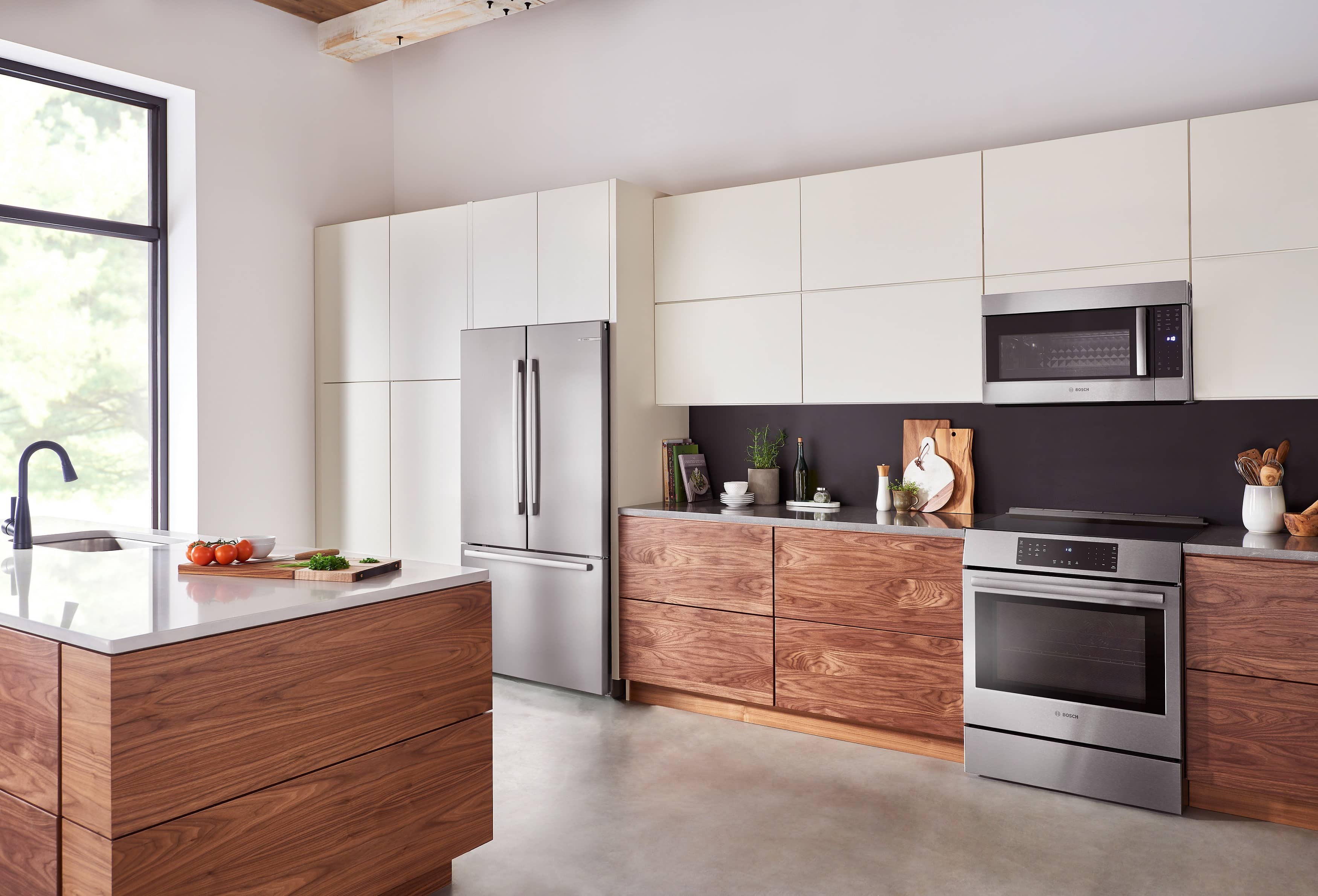 Water and Ice Dispenser
There is an internal water dispenser that includes a replacement filter.  This features a Bosch UltraClarityPro™ water filter which reduces the sediments found in your water by 99.9%.  So now you can easily have your filtered water with just one touch. And an ice dispenser is ready to give you on-demand ice without filling up messy trays. All of this is controlled by touch sensitive controls to make operation simple.
And control it all from your smartphone or tablet with the Home Connect™. This lets you control the temperature, humidity, lighting or run a diagnostics check from wherever you are!**
This new line of refrigerators is now available at Best Buy or at bestbuy.com. Head to the store asap and let their professional staff show you all the bells and whistles of this cool new fridge up close!
*As compared to a Bosch refrigerator without FarmFresh System™. Results may vary among different foods.
**Connectivity and speed varies based on network and Wi-Fi levels.