If you are a fan of A Wrinkle in Time you are going to love these free printable A Wrinkle in time coloring pages and activities. Included in this free printable package is a maze, fortune teller and even coloring pages good for adults as well as kids.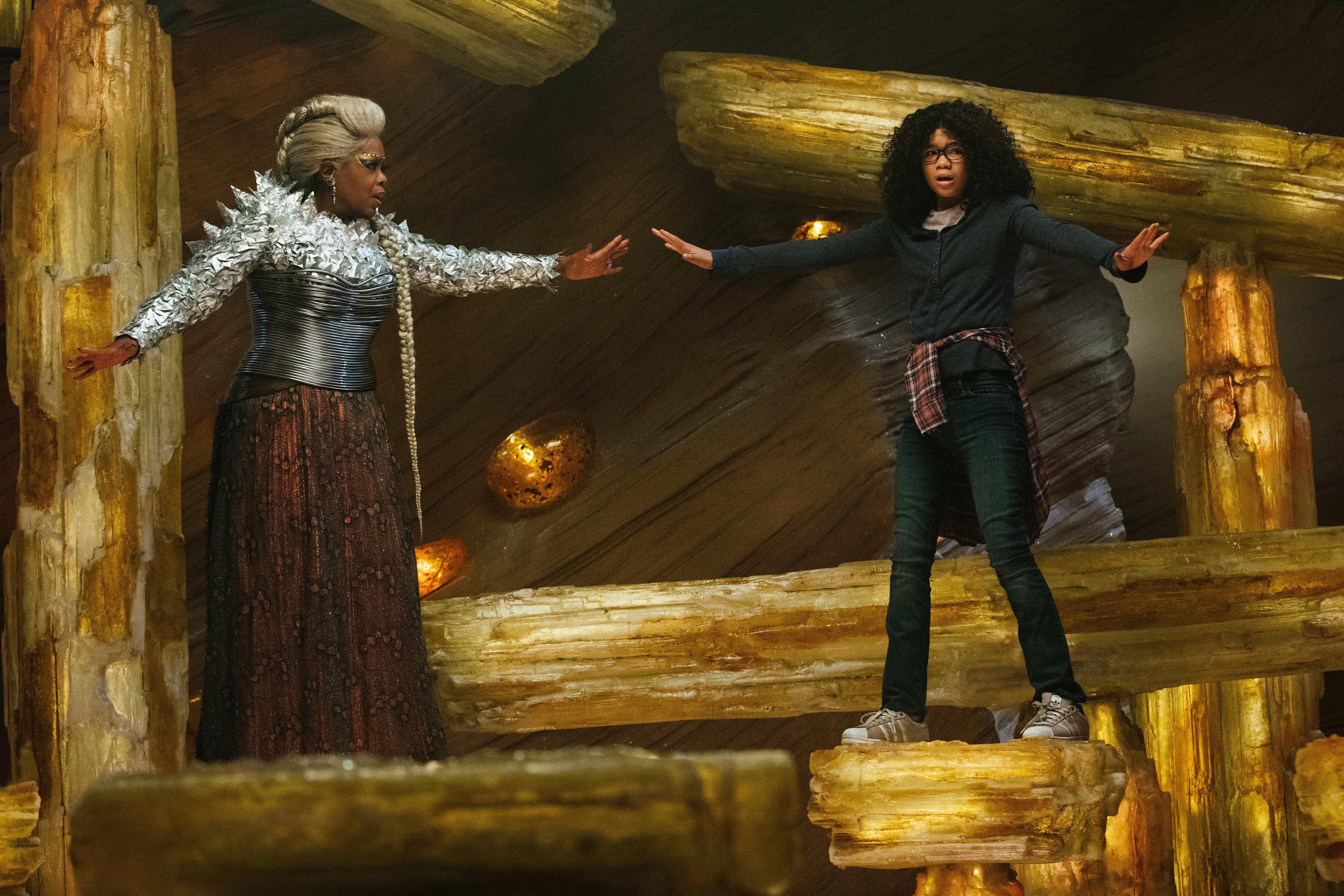 A Wrinkle in Time was one of my favorite books as a child.  It is almost time to see how Disney has imagined this book when the movie version hits theatres on March 9th.
A Wrinkle In Time Synopsis

Meg Murry and her little brother, Charles Wallace, have been without their scientist father, Mr. Murry, for five years, ever since he discovered a new planet and used the concept known as a tesseract to travel there. Joined by Meg's classmate Calvin O'Keefe and guided by the three mysterious astral travelers known as Mrs. Whatsit, Mrs. Who, and Mrs. Which, the children brave a dangerous journey to a planet that possesses all of the evil in the universe.
A Wrinkle In Time Coloring Pages and Activities
We have a fun pack of activities complete with several coloring pages, a maze, and even a fortune teller.  Click the image below to download the package for yourself!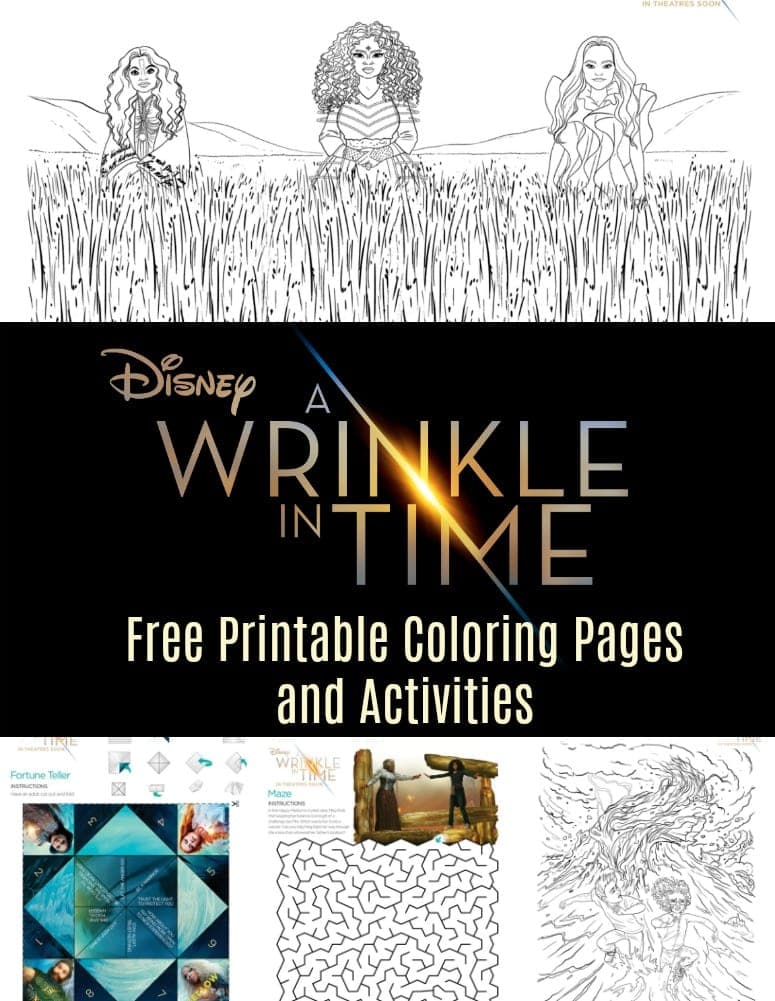 Coloring isn't just for the kids. I personally love to sit down with some coloring pencils with my kids and color myself. I think that a couple of these are perfect for adults too, check this out!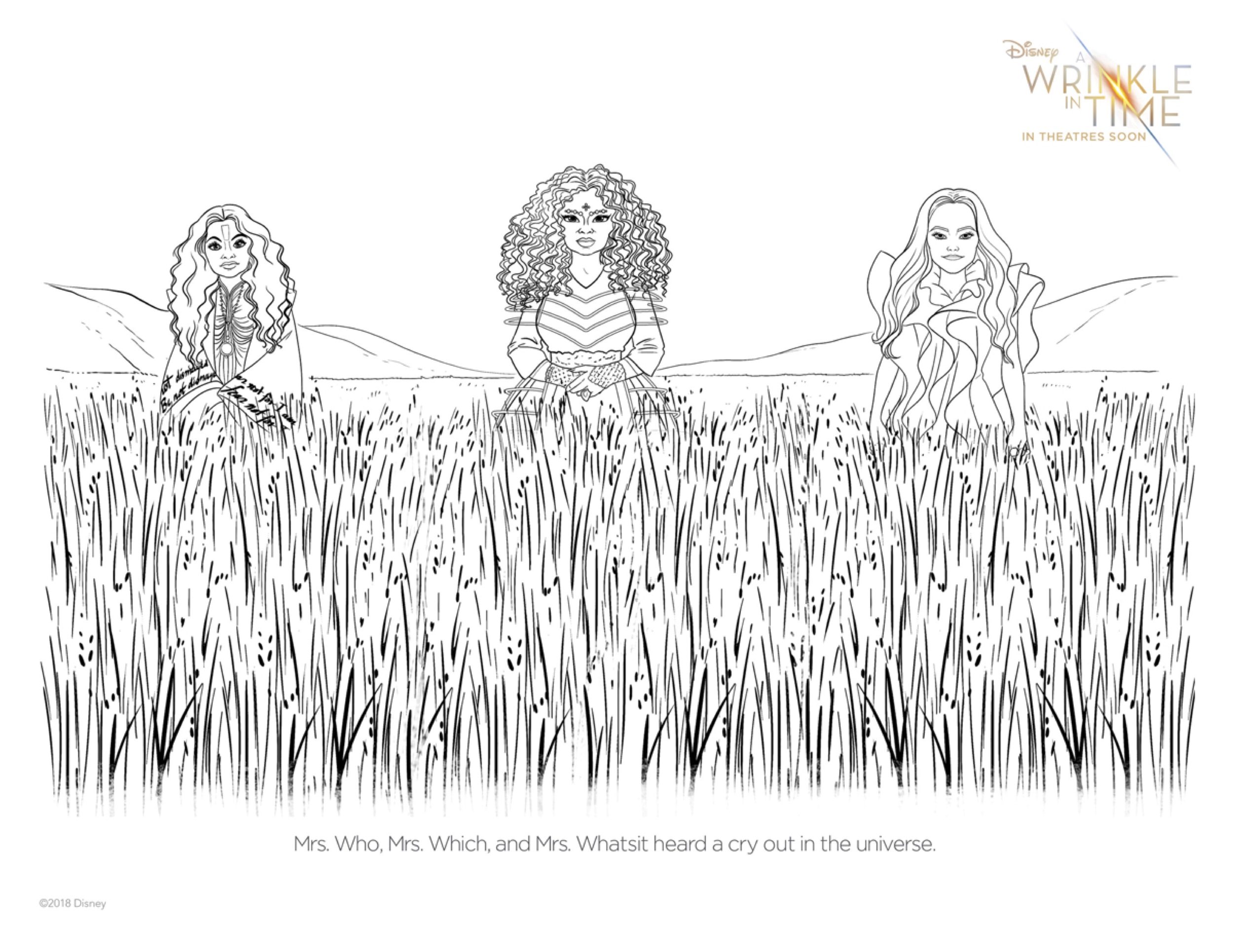 I hope these fun activities will keep you and your family busy until the opening of the movie next week! If you are looking for more family fun check out our free printable Moana activities.
A Wrinkle In Time releases into theaters on March 9th.


Connect with A Wrinkle In Time on Social
Like A Wrinkle In Time on Facebook: https://www.facebook.com/WrinkleInTimeMovie
Follow A Wrinkle In Time on Twitter: https://twitter.com/wrinkleintime
Follow A Wrinkle In Time on Instagram: https://www.instagram.com/wrinkleintime/
#WrinkleInTime