Progress is being made in our home improvement ideas for the bedrooms.  While most of the downstairs is done, the upstairs is still a work in progress. We finally finished Jonah's room and now it is Caroline's turn.
Her room is going to be all girl.  She has wanted a pink paradise room for quite a while now and its about to come true.  While I am very excited for her, we have run into a few snags.  The thing is, Caroline is still a toddler and not quite ready to get rid of all her nursery furniture yet.  My biggest dilemma was her glider.  She still needs a chair where her and mommy can cuddle up on and read books together but I also wanted it to be a grown up chair that will work with her room as she gets older.
I found the perfect fit at DeltaChildren.com.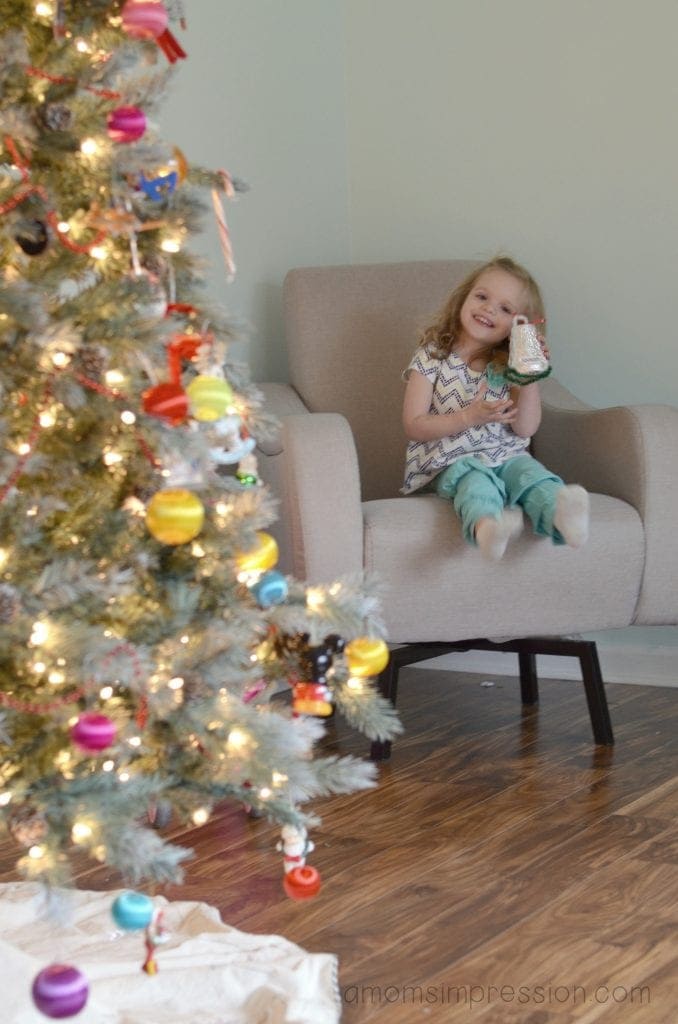 The Lux Swivel Chair by Delta Children is the perfect combination of nursery furniture and modern decor.
Not only does the sturdy metal base allow this armchair to swivel back and forth, making it the perfect place for reading, relaxing or bonding with baby, but it also adds an extra modern edge to the chair's streamlined profile. Contoured for maximum comfort, the Lux Swivel Chair from Delta Children moves with your body and features a spring-loaded mechanism that ensures it always returns to the center.
This is a gorgeous piece of furniture that will look good in her room for many years to come.  It is perfect for a reading chair as well as to nurse a baby (not that it will be happening around here any time soon but if a friend comes over and needs to nurse we now have a comfortable space for her to do so).  After we assembled the chair (which took about 15-20 minutes) I thought about keeping it for my living room.  It is comfortable and stylish and that is exactly what I love.  But again, this is about Caroline and her room so the plan is to put it in her room.  The cool grey color will match just about any color combination and is going to look stunning with her pink walls.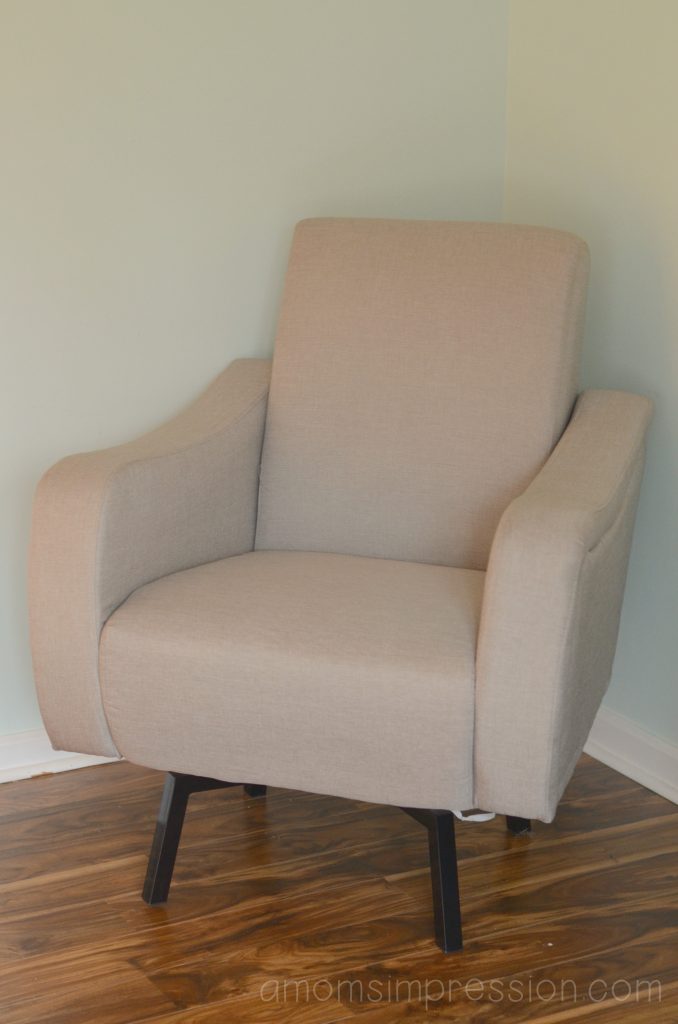 This is a great chair for anyone looking for something special in their nursery or children's rooms.  It is a great alternative to a glider for those who would prefer that.
The Lux Swivel Chair by Delta Children retails for $249.99 and comes in either cool grey or steel blue.  You can learn more at Delta Children.  Buy now on Amazon.  Delta Children also has some adorable upholstered children's chairs that would be perfect for under the tree.  Be sure to check them out on our 2015 Holiday Gift Guide!
A huge thank you to Delta Children for sending us a Lux Swivel Chair for our family to enjoy.