We love eating out for breakfast as a family.  The last time we were at one of our favorite breakfast destinations we noticed some of their menu items for dinner and wanted to give it a try.  Last weekend, after a long day at the pumpkin patch, we relaxed and went to Bob Evans for dinner.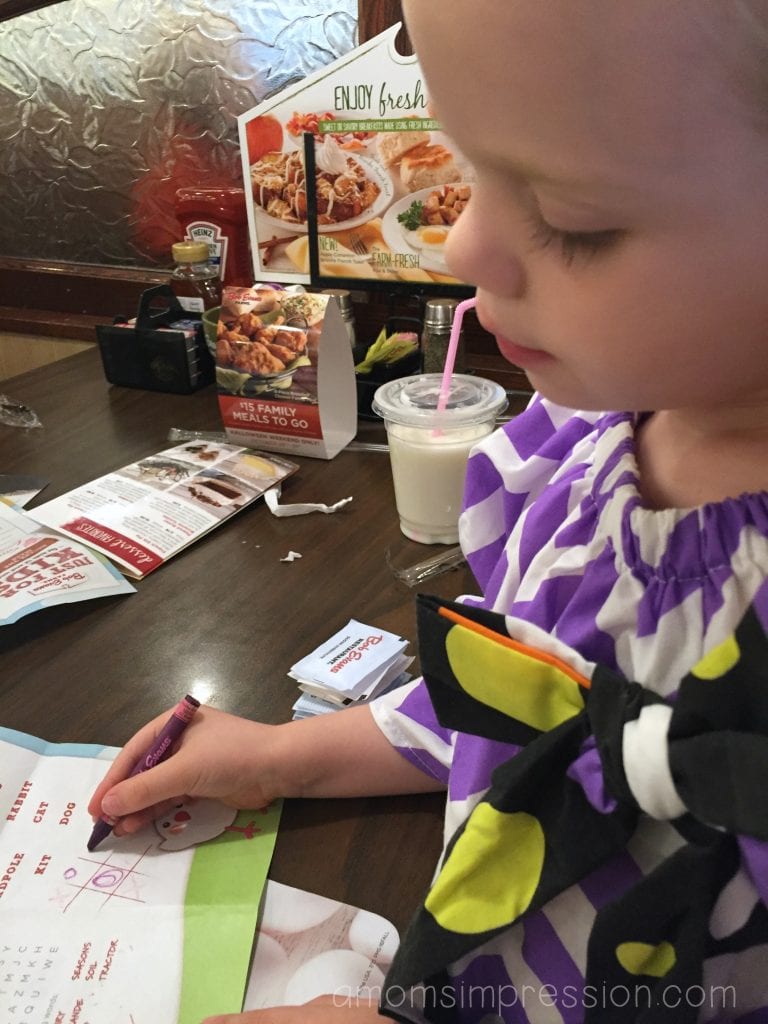 Bob Evans is a great place for families to gather and eat together.  They provide the kids will coloring crayons as well as fun bendy straws.  The kids loved playing Tic Tac Toe on the kids menus.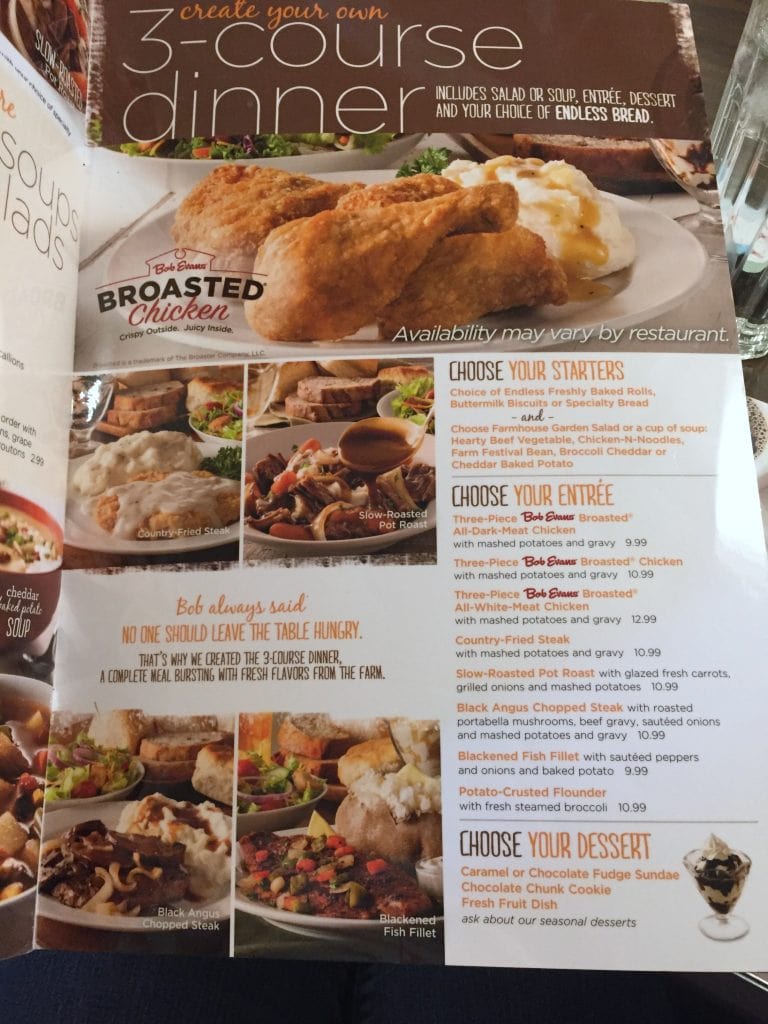 Speaking of menus, this is the reason I wanted to head on over to Bob Evans for dinner.  I read about the 3 Course Dinners that Bob Evans is currently promoting.  It is such a great deal and so much food that I took some home for lunch the next day.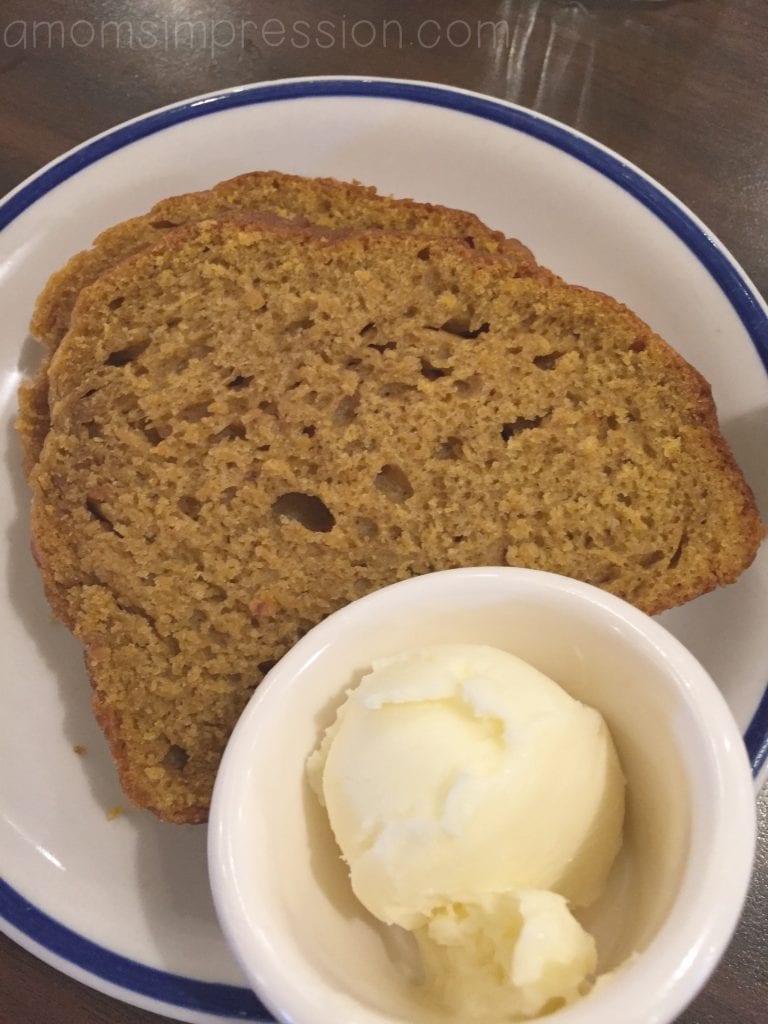 You start off with a soup or salad and the bread options.  The bread is baked fresh daily and is endless, you can have as much as you like.  I had the seasonal Pumpkin Bread that was absolutely delicious.  You can buy this bread by the loaf in the market area and I would highly recommend it.  My daughter and I ate it up!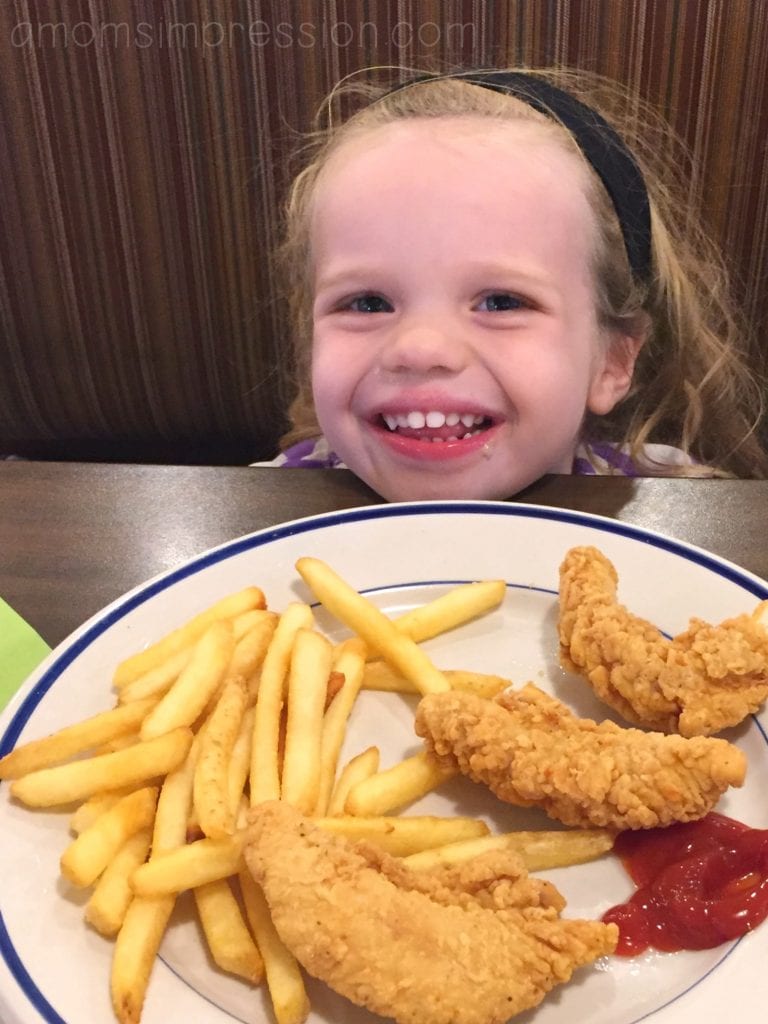 My kids can be a little picky when it comes to food so I was a little worried about the kid options that Bob Evans has.  I didn't need to worry.  Caroline loved her Chicken with fries.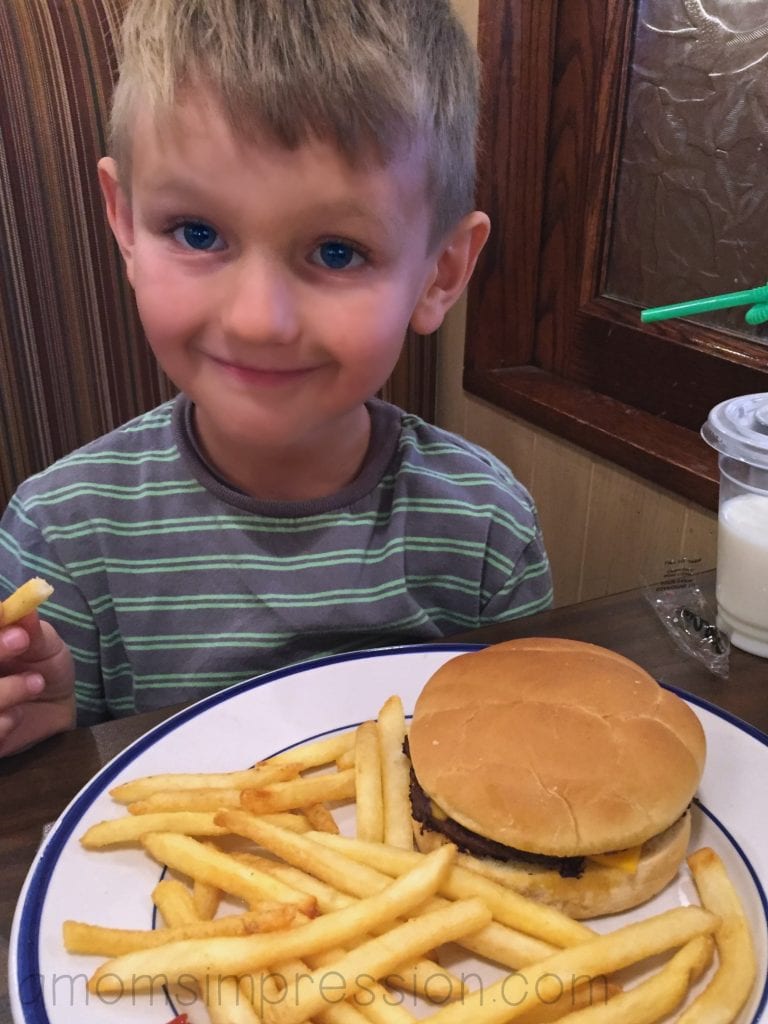 Jonah ordered a cheeseburger and ate most of it!  He said that the fries were very good.
I ordered the USDA Choice Sirloin: 6 oz. Choice Sirloin marinated for flavor and tenderness, and cooked-to-order with roasted portabella mushrooms, sautéed onions and Monterey Jack cheese.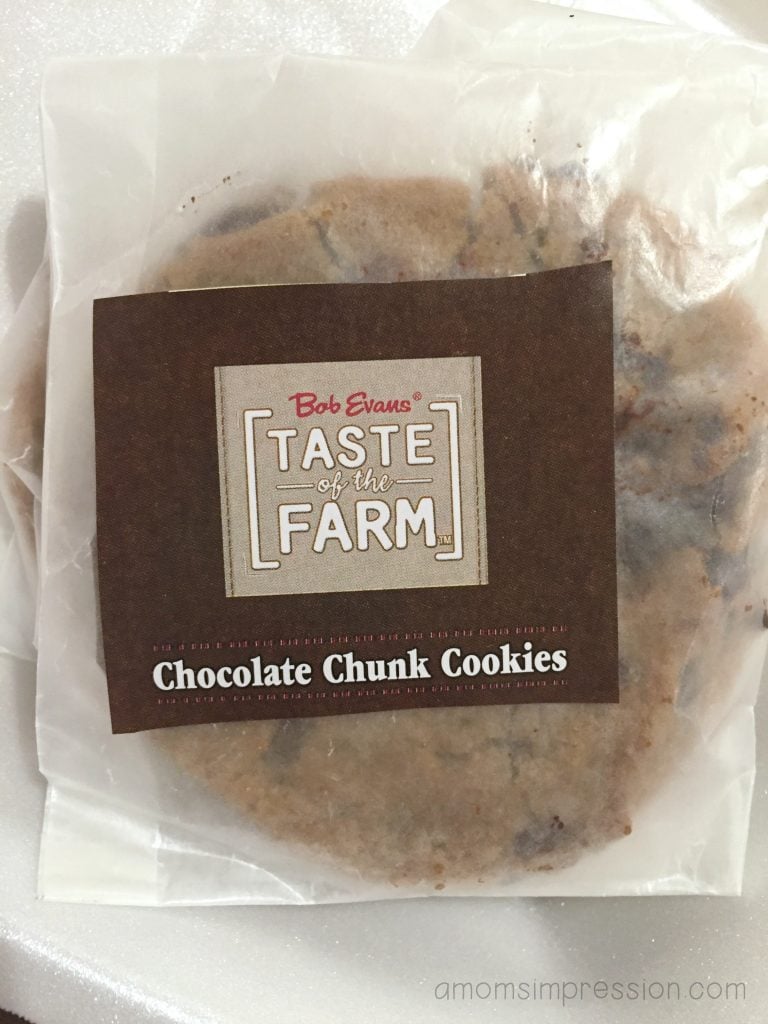 The 3 course meal comes with one of Bob Evans most popular desserts.  I chose the Chocolate Chunk Cookies and fell in love!  I consider myself a bit of a chocolate chip cookie connoisseur and this is one of the best ones I have had in a long time.  We got a couple extra to take home with us.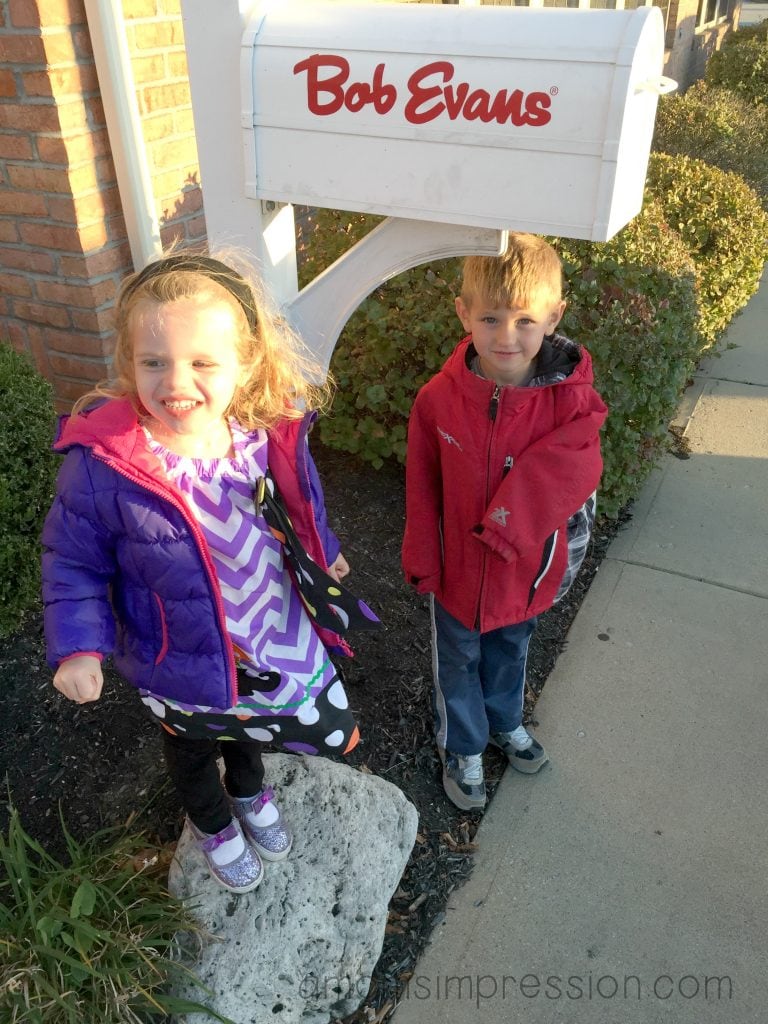 I was really impressed with our Bob Evans dinner.  I am glad that we stretched ourselves and tried the for something other than breakfast.  I know that we will be back soon.   Those chocolate chunk cookies have been calling my name ever since we left.
You can find out more about Bob Evans 3 Course meals on their website.  Be sure to check your local restaurant for availability.