Thank you Amnesty International for sponsoring this post.
I am sitting down to write this early on a weekday morning.  I have just walked back from the bus stop, where I watched my 1st grader and 4th grader scamper onto the bus.
The summer is ending and autumn is just beginning.  It is dark outside now when the bus comes and there is a small chill in the air.  We wore our jackets today for the first time.  But, other than the change in the weather, it is a normal day.  I am sitting here with my cup of coffee like I always do.
I love watching my children get on and off of the bus.  I love the way they run with their huge backpacks bouncing up and down.  I love the race to see who will be the first one on the bus.  At the end of the day, it is a race to see who can run home the fastest.  My 4th grader usually wins, except for when he lets his little sister beat him.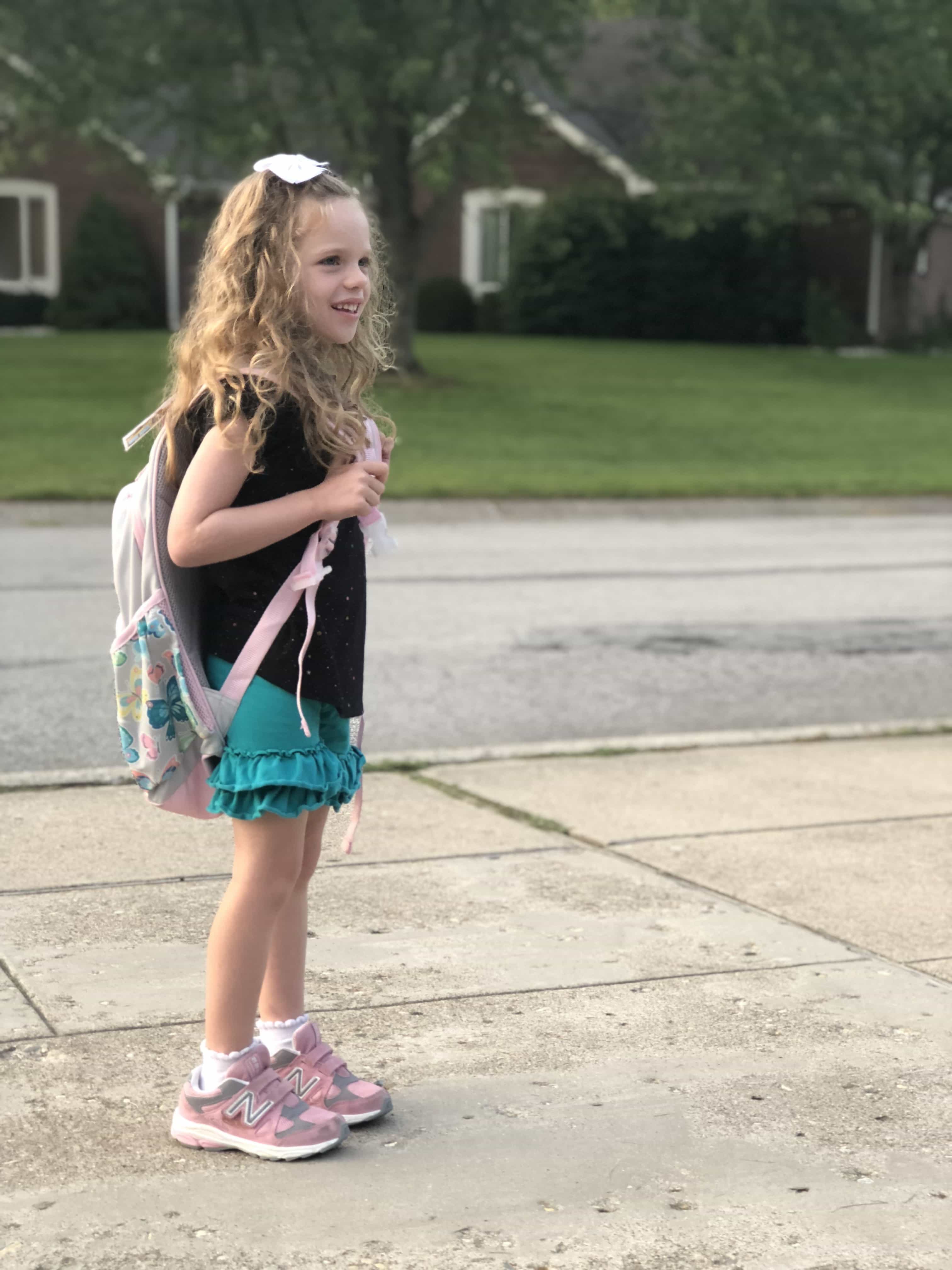 I believe this is joy I am watching and it fills my heart with content.  Watching them head off to school makes me feel like my purpose as a parent is fulfilled.  Here they are, dashing out into the world to explore, to learn and to love.  As they sprint around, the mother in me sometimes wants to call out to slow down, to be careful and to take their time.  Other times, I want to urge them to always plunge ahead with that same carefree joy and to hope they never lose that wide-eyed wonder.
These are the things that I am thinking about as I sit here this morning, drinking my same coffee out of my same coffee mug.  But behind all of this contemplation, there is always a worry a have for my children.  I know that it is my job as a mother to worry about my kids.  But these days, that worry feels a little different.
I live in a fairly large Midwestern city.  It is a wonderful city and we love living here.  But, like all  major cities, it has it's share of violence.  Every morning, while I drink my coffee, I jump on the local news website to see what is going on.  It seems like almost every day there is a news story about a shooting investigation from the night before.
When I see news of gun violence, I always think to myself that there is a mother out there right now, having to deal with the loss of her child.  It breaks my heart.  There is some mother that was drinking her cup of coffee in the morning and then she gets a phone call.  Or the police show up at her door.  And her life will never be the same.  So, yes, I want my children to dive head first into the world.  But what kind of world are they heading into?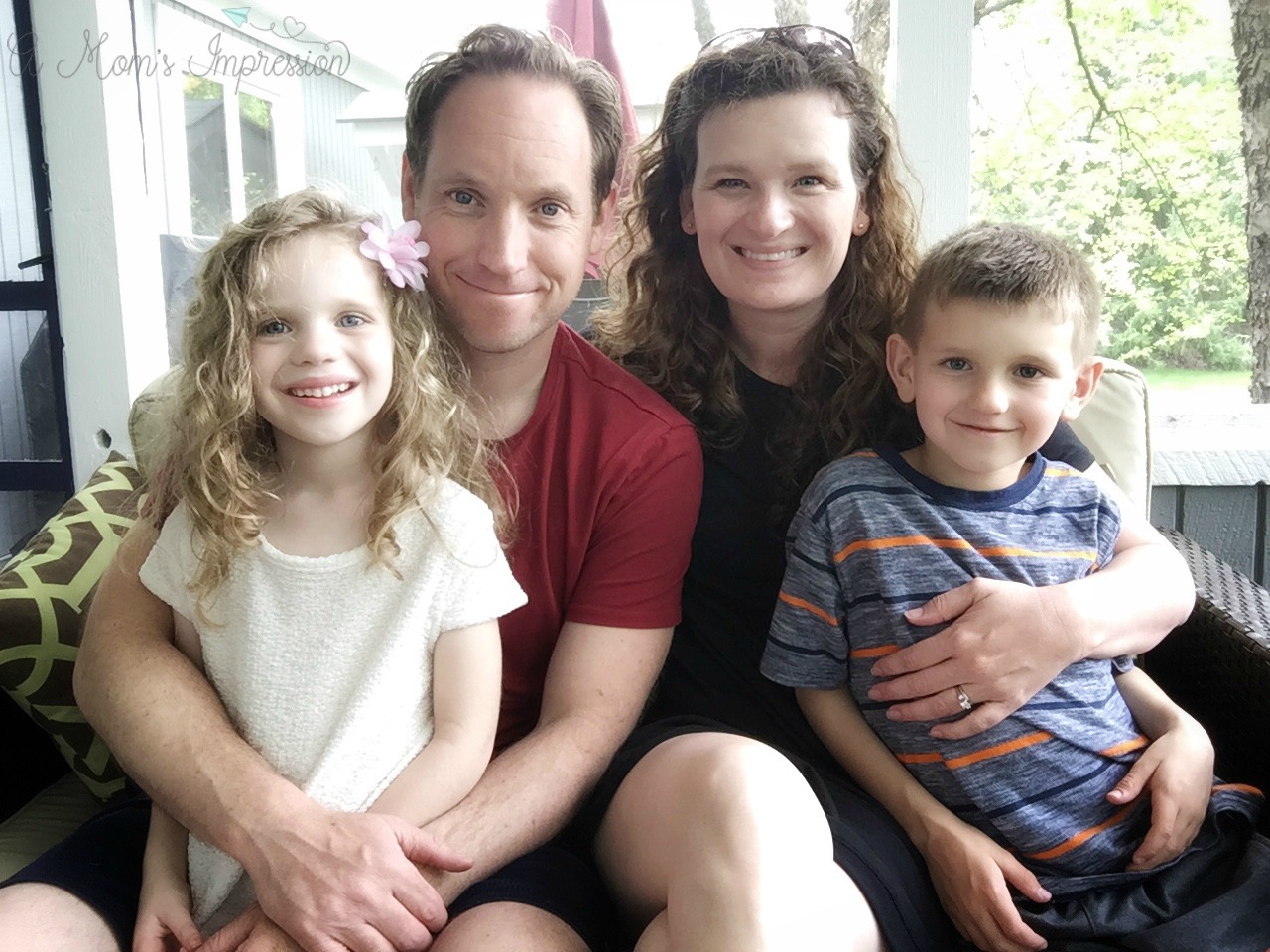 I feel like we are the lucky ones, too.  We live in the suburbs.  Our neighborhood is wonderful.  Everyone takes care of their lawn, everyone is friendly and my children can ride their bikes around with no fear of crime.  But, no one is safe these days.  I was in college when the mass shooting at Columbine High School in Colorado happened.  I remember how big of a deal that was.  Now there seems to be a mass shooting about once a month.  The news covers it for a couple days and then it moves on to something else.  Until the next shooting.
But in the wake of these shootings, there are loved ones and family members that don't get to move on.  They will forever be changed, forever scarred.  So I feel like I am living in this constant fear that this normal cup of coffee that I am drinking could be the last normal cup of coffee that I ever drink.  I am in fear that I will get that knock at the door, or that phone call, or the the text message saying that my children's school was the latest target of some lonely, sick person with a gun.
It has become apparent to me that gun violence is effecting everyone now in every aspect of their life.  This is a human rights issue.  There is no other world for it.  So, what are we doing about it?  Are our law makers, the ones that we vote and depend on, protecting us?  Are they doing enough?  My father-in-law took the opportunity to for members of the public to have a brief meeting with one of the members of congress from our state.  He asked her what she was doing about gun violence.  At the end of the conversation, she finally told him that in order for real change to be happen, he should write to the NRA and appeal to them.  She said without the NRA's support, there won't be much change to gun laws in America.  It is problem when the ones in charge of making the laws tell us that change needs to come from the lobbyists.  Our leaders are failing.  They are failing to protect us and we need to do something about it.
It is very clear that there is persistent gun violence in America.  While the mass shootings often make national headlines, there are daily gun violence victims that are often hardly a blurb in the media.  Just watching the news every morning is evidence of this.  In 2016, 38,658 people died as a result of gun violence and over 116,000 people suffered non-fatal injuries.  This is a much higher per capita rate than other industrialized countries.  This means that over 100 people die a day due to gun violence in America.
In spite of (and because of) this, there are high rates of gun ownership and it is as easy as ever for anyone to get their hands on firearms.  There have been no meaningful laws or legislation from our leaders or law makers.  There has not been a strong enough effort to stop this violence from the people we depend on that do the very thing we elected them for.
Amnesty International, the grassroots humans rights organization, has just issued a new report regarding gun violence.  This report was written by Amnesty International's expert team of researches and it comprehensively details how this unfettered access to guns is endangering all aspects of the lives of those that live in America.  They state that gun violence is, indeed, a human rights crisis.
It is a human rights crisis because we should all have the right to not have to live in fear of gun violence.  I shouldn't have to watch my children get on a big yellow school bus and wonder if that is the last time that I will ever see them.  As an American citizen, I don't deserve to have to live with that fear.  No one deserves that.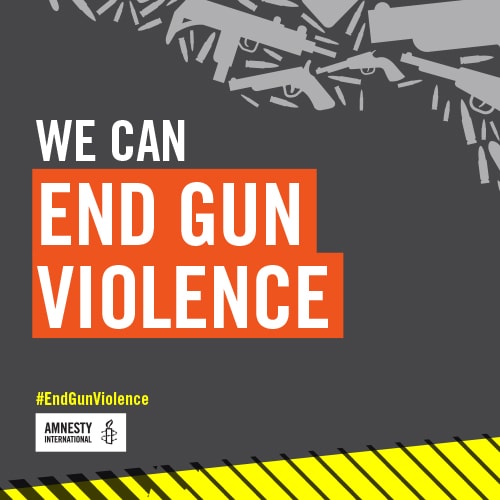 In spite of all of this, America is a beautiful place made of up beautiful people. We are a country founded on coming together as a community for the greater good.  Everyone that came here, came her looking for something better than we had before.  We are a wonderful combination of both dreamers AND doers.  We need to come together again and work to end gun violence in America.  The only way we can do this is by doing it together.
So, what can we do?  The first thing you can do is sign Amnesty International's petition page.  Amnesty International is leading the movement to end gun violence in the United States and they need all of the help that they can get.  They are currently Campaigning on multiple bills all around the country.  One of their most important bills is trying to end illegal gun trafficking in Illinois.  Chicago has been one of the cities most devastated by gun violence.  This bill would engage common sense measures to help stop the sale of illegal guns in the Illinois.  This would be achieved by requiring video surveillance outside gun stores and prohibit dealerships from opening within 500 meters of a school.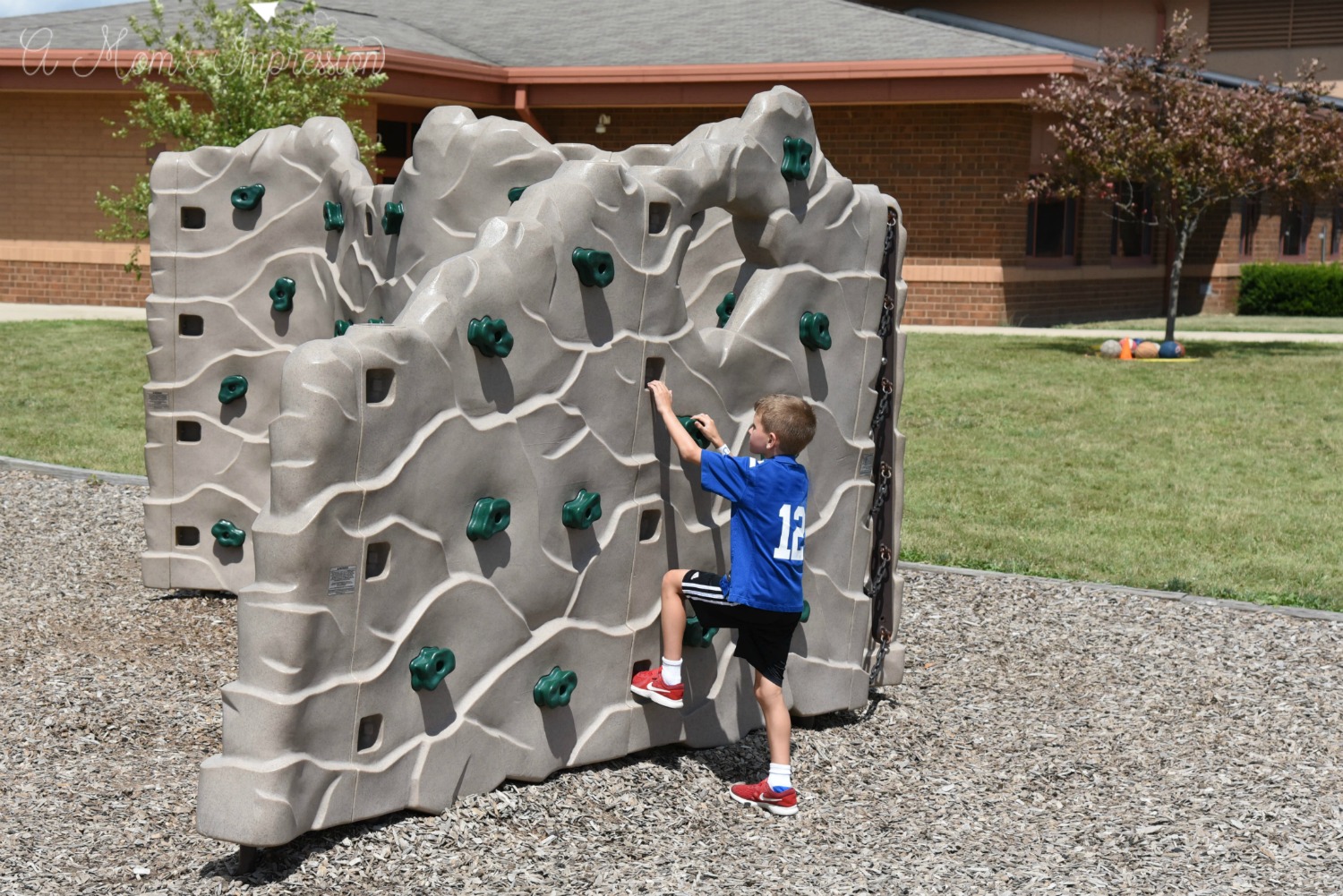 We all know that there is no "magic law" that will completely end gun violence.  But we can certainly instill some laws and legislation that will certainly save lives.  Maybe the lives of my children or maybe yours.  Isn't that worth fighting for?  The first thing that you can do is go here to sign a petition urging Illinois Governor Rauner to sign a bill that will help stop the sale of illegally trafficked guns and prevent new gun dealers from opening near schools and day cares.  Also, make sure to read Amnesty International's latest report on gun violence and stay educated on the biggest threat to human rights our country has faced in decades.
This all comes back to my children and how they seem so eager to go out into the world.  I want them to change the world.  I want them to make it a better place.  Isn't that what we all want for our kids?  But it starts with us. Right here.  Right now.
I was selected for this opportunity as a member of CLEVER and the content and opinions expressed here are all my own.