Being a gamer,  my husband was very excited when he was asked to go on the Ratchet and Clank press trip this weekend.  This movie looks like a lot of fun and what a blast from the past!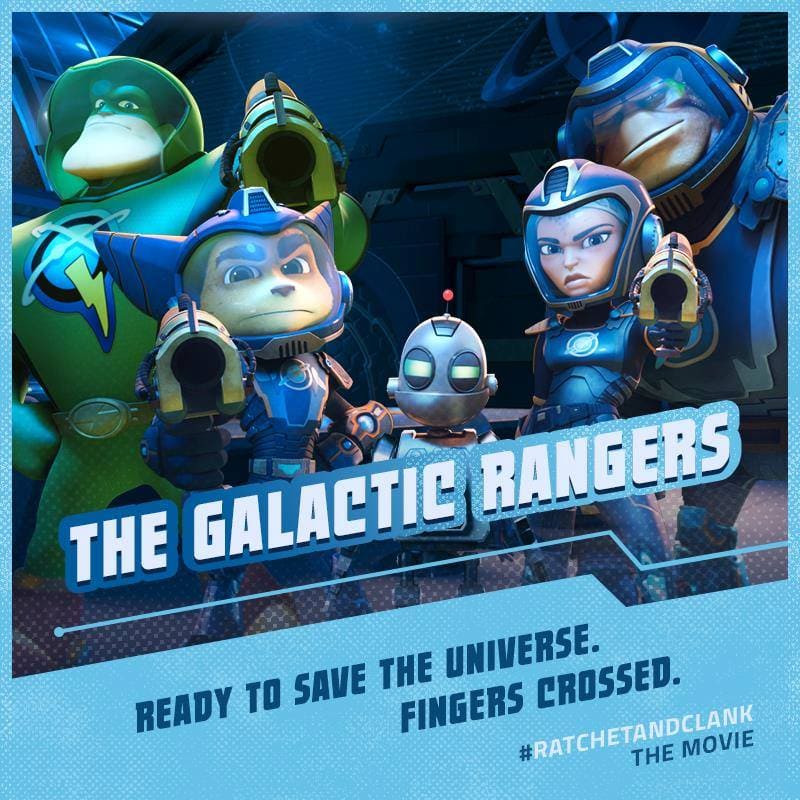 A CG-animated movie based on the iconic PlayStation video game. Two unlikely heroes struggle to stop a vile alien named Chairman Drek from destroying every planet in the Solana Galaxy. Ratchet is the last of his kind, a foolhardy "lombax" who has grown up alone on a backwater planet with no family of his own. Clank is a pint-sized robot with more brains than brawn. When the two stumble upon a dangerous weapon capable of destroying entire planets, they must join forces with a team of colorful heroes called The Galactic Rangers in order to save the galaxy. Along the way, they will learn about heroism, friendship, and the importance of discovering one's own identity.
Joe will be screening the movie Friday evening and interviewing some cast members on Saturday.  You can get all the details from his interview with Bella Thorne, Kevin Munroe and James Arnold Taylor later this month on the blog.  If you are a Twitter follower, he will be tweeting some of their conversation on Saturday afternoon.
Check out the trailer:
Be sure to follow my husband this weekend on our social channels to get all the behind the scenes information about Ratchet and Clank.  You can get up to date information and clips by following Ratchet and Clank on their social channels:
http://www.ratchetandclankthemovie.com
https://twitter.com/ratchetmovie
https://instagram.com/ratchetmovie/
I can't wait to hear all about it!
A huge thank you to FocusFeatures for providing transportation and hotel accommodations to attend this event.  All opinions are 100% mine.