On August 18th, Disney Studios is releasing 12 animated shorts in the Disney's Short Film Collection. These incredible shorts include new characters as well as familiar favorites! Here is a list of all of the shorts including the filmmakers who introduce the shorts on the DVD/ Blu-ray:

Frozen Fever (2015) – Chris Buck, Jennifer Lee, Peter Del Vecho, Aimee Scribner
Feast (2014) – Academy Award® Winner, Patrick Osborne, Kristina Reed
Get A Horse! (2013) – Academy Award® Nominated, Dorothy McKim, Eric Goldberg, Adam Green
Paperman (2012) – Academy Award® Winner, Kristina Reed, John Kahr
Tangled Ever After (2012) – Nathan Greno, Aimee Scribner, Mark Kennedy
The Ballad of Nessie (2011) – Kevin Deters, Stevie Wermers-Skelton, Dorothy McKim
Tick Tock Tale (2010) – Dean Wellins
Prep & Landing: Operation Secret Santa (2010) – Kevin Deters, Stevie Wermers-Skelton, Dorothy McKim
How to Hook Up Your Home Theater (2007) – Kevin Deters, Stevie Wermers-Skelton, Ian Gooding
The Little Matchgirl (2006) – Academy Award® Nominated, Dave Bossert, Tom MacDougall
Lorenzo (2004) – Academy Award® Nominated, Mike Gabriel
John Henry (2000) – Mark Henn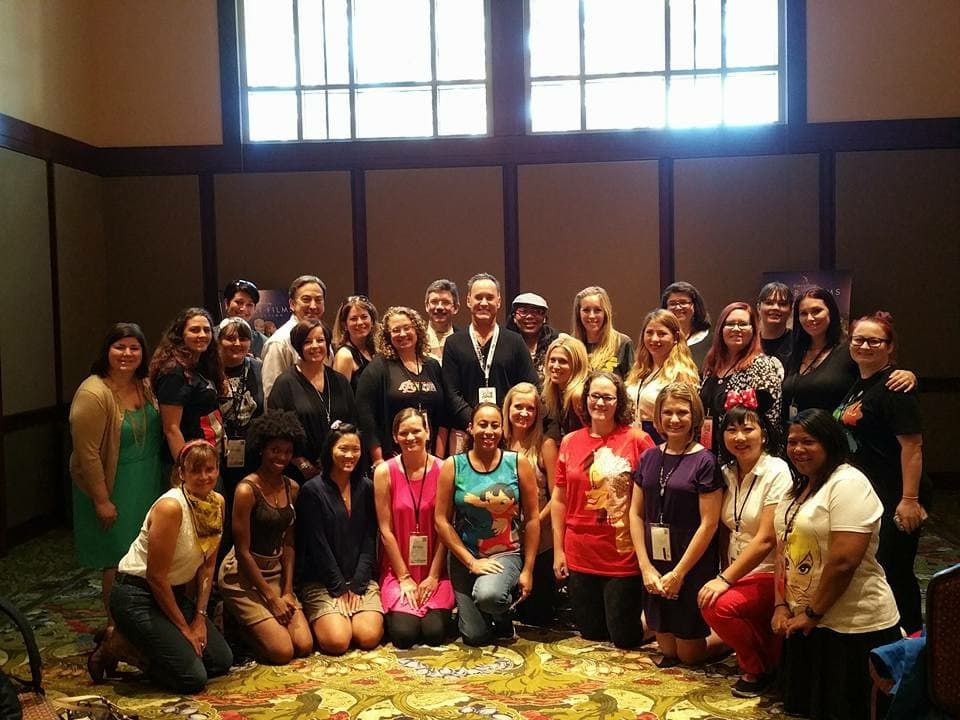 While I was at the D23 Expo this week, I had the opportunity to sit down and talk with some of the filmmakers who worked on these shorts. The panel included Peter Del Vecho (Frozen Fever), Mark Henn (John Henry), Dorothy McKim (Get a Horse) and Mike Gabriel (Lorenzo).
Here are a few short pieces of information about their shorts!
Filmmakers do have some favorites
Dorothy McKim loves all her shorts but Get a Horse is her favorite. Did you know that the voice of Mickey Mouse was 100% Walt Disney's voice! They dug in the archives and were able to find Walt saying all of the words that they need to make the short except the word red. They were able to mix him with the phonemes R, E, and D to create the word red from his own voice.
There has only been one movie that they know of that started as a short and turned into a feature film.
There are several shorts in the collections with characters based on full-length animated movies so we asked if the opposite ever happened. Has a short been made into a full length movie. At first no one could think of one but then Mike Gabriel said that there actually was one. Fantasia was actually a short (The Sorcerer's Apprentice) before it turned into a movie!
Did you know that they use shorts to try out talent such as directors and animators?
Many times Disney will choose new directors and filmmakers from the some of the short films they produce. Anyone can pitch an idea to John Lassetter and if he likes the idea he will green light it.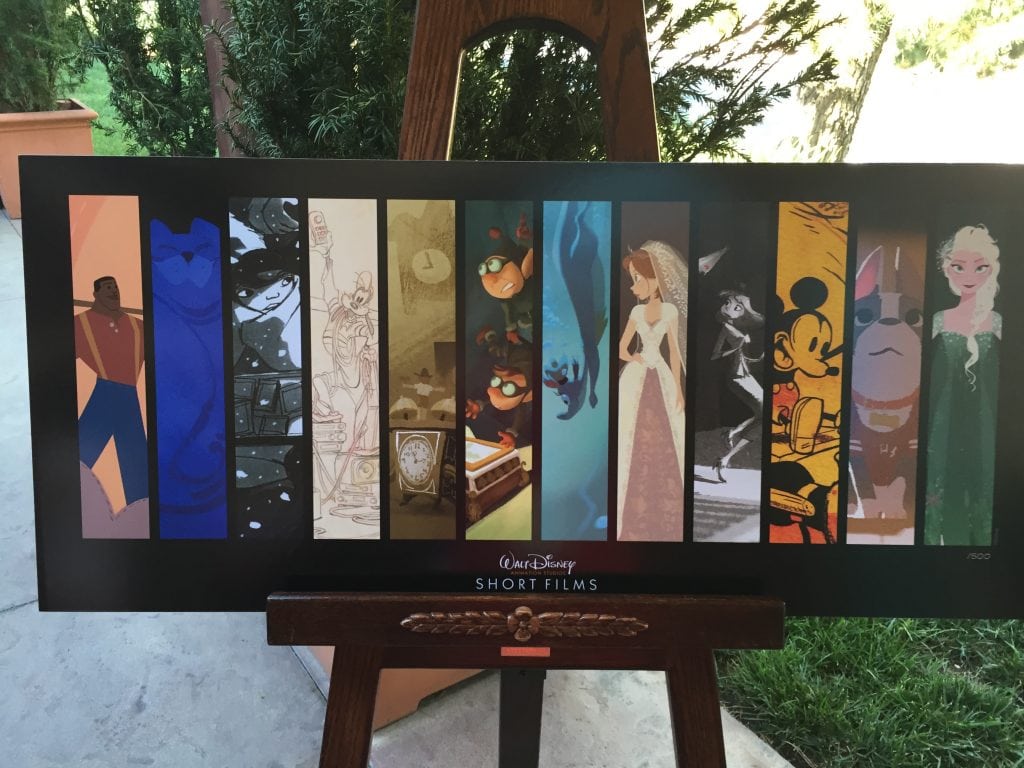 Short films usually take about 8 months to a year to create. And they are about 7-8 minutes long.
There is no magic time limit to how long the time limits are for shorts. John Henry was actually a little longer, but it needed that to tell the story. Mark Henn told us that there is a lot less risk involved in Disney Shorts so you can have a lot more play and can experiment!
Did you know that the directors and producers often make a very short appearance in their films?
All of the panel of filmmakers have all been a cameo character in at least one Disney animated film!
Even though they are shorts, there is still a lot of research that goes into them.
Mike Gabriel had tango dancers come into the story room for research for "Lorenzo"."
Frozen Fever used prior research from Frozen because it was released close to it. For Frozen Fever, Peter Del Vecho went to the Frozen Hotel in Canada. After the visit, they decided to feature the story in the Spring time instead!
There are a few Easter Eggs in these short films.
Oswald is in Get a Horse if you look closely. In Frozen Fever one of the Snowgis resembles Baymax. Speaking of Easter Eggs, Peter Del Vecho told us that there is
one Easter Egg in Frozen that no one has ever caught yet! If you find it let me know!
While these films are short, they are still powerful!
This collection is very emotional. I cried a few times while watching a couple of them. The filmmakers love that so many people have deep connections with their work. Dorothy McKim told us that many adopted people connected with Meet the Robinsons. They come and tell her their story. She loves that it helped people. -Mark Henn gave us this incredible quote:" We make these films for entertainment, but also to help people get through tough times in life. "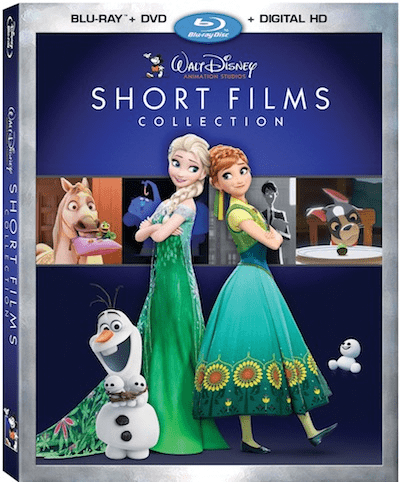 Disney's Short Film Collection is available on Blu-ray and DVD on August 18th!
A huge thank you to Disney for flying me out to LA for the D23 Expo and putting me up in a hotel… you are totally the bomb!