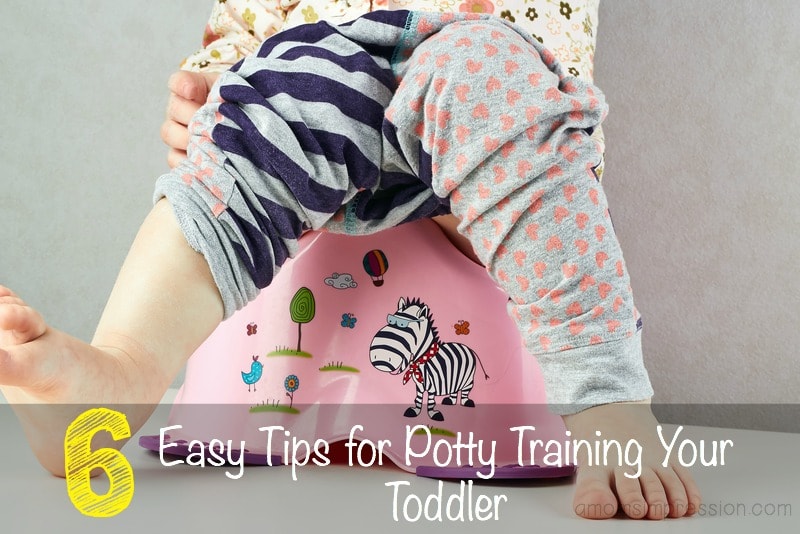 We are almost there…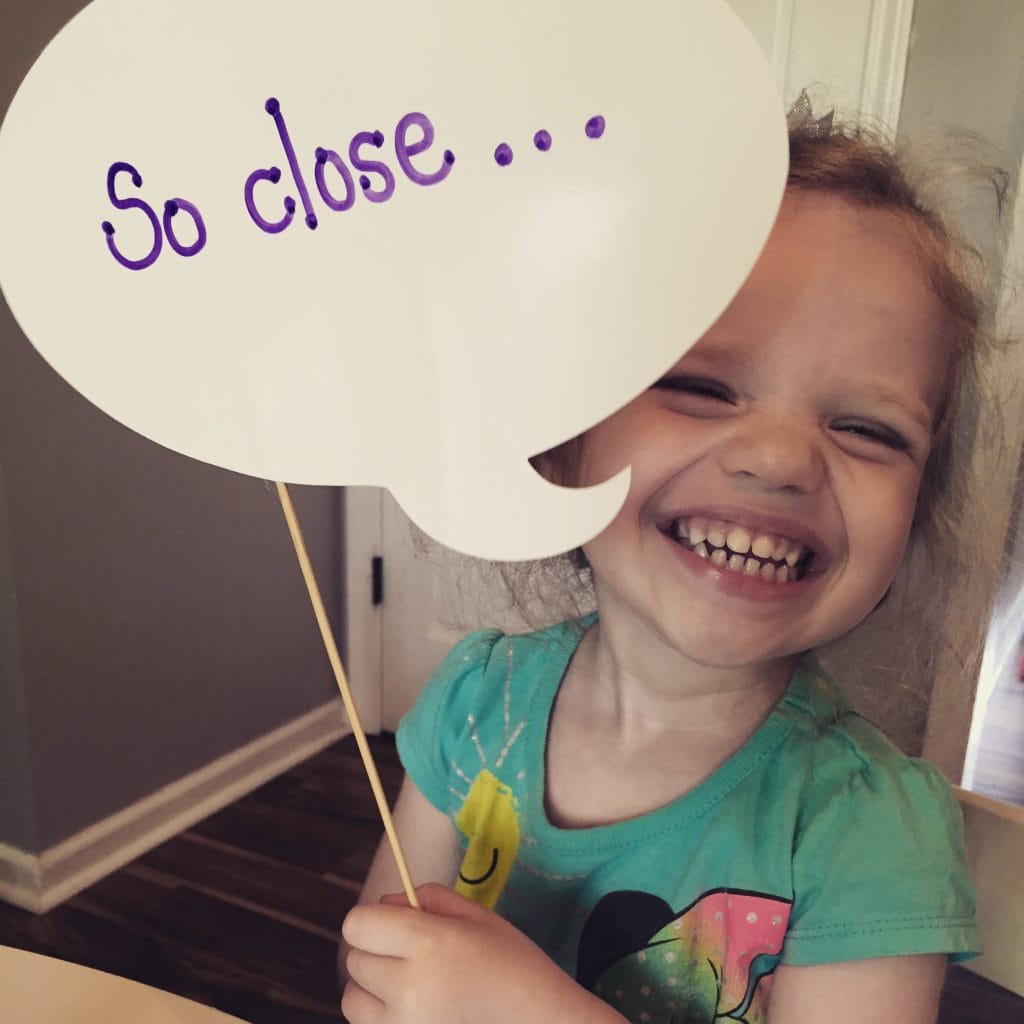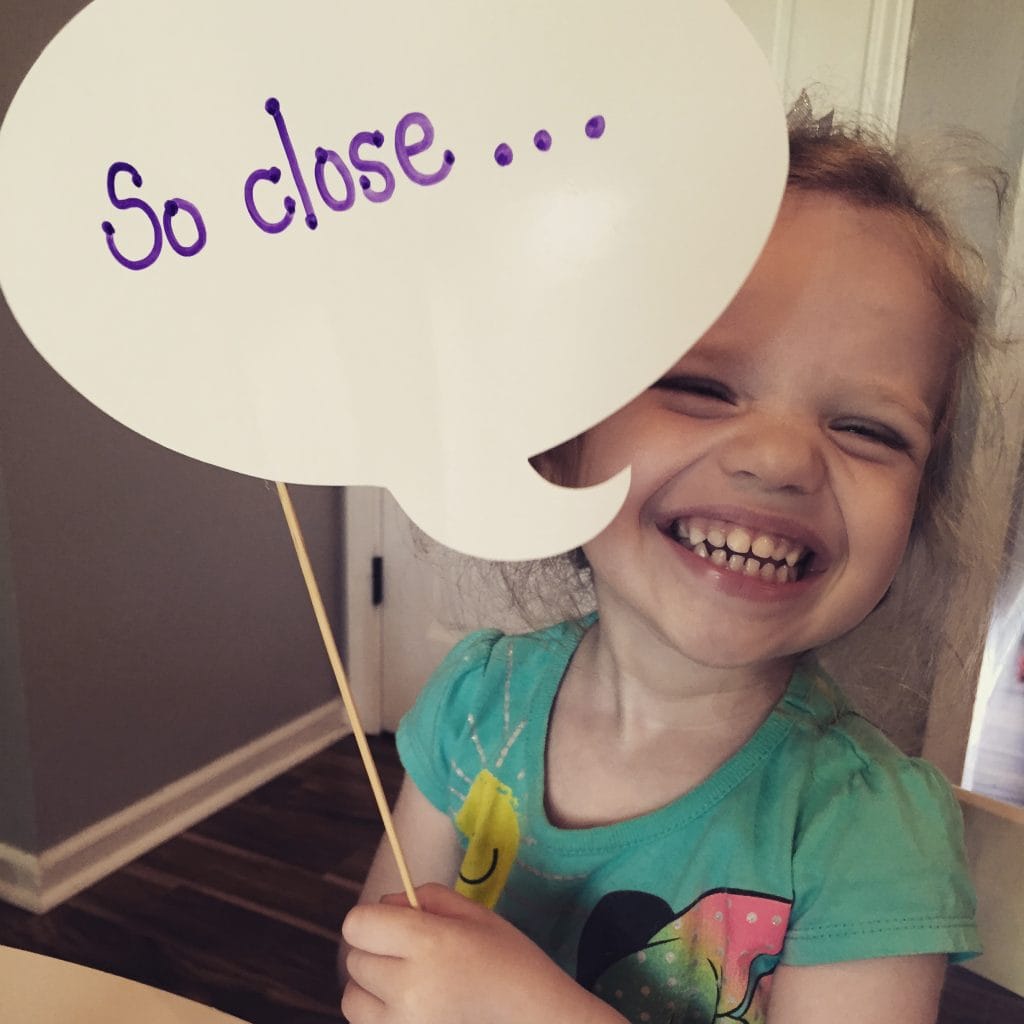 … to a completely diaper free home.
Caroline is still using diapers at night and is very close to being done with them.  I know I have written about it before but potty training had to have been the worst part of parenting thus far.  With my son it was a very long and excruciating process.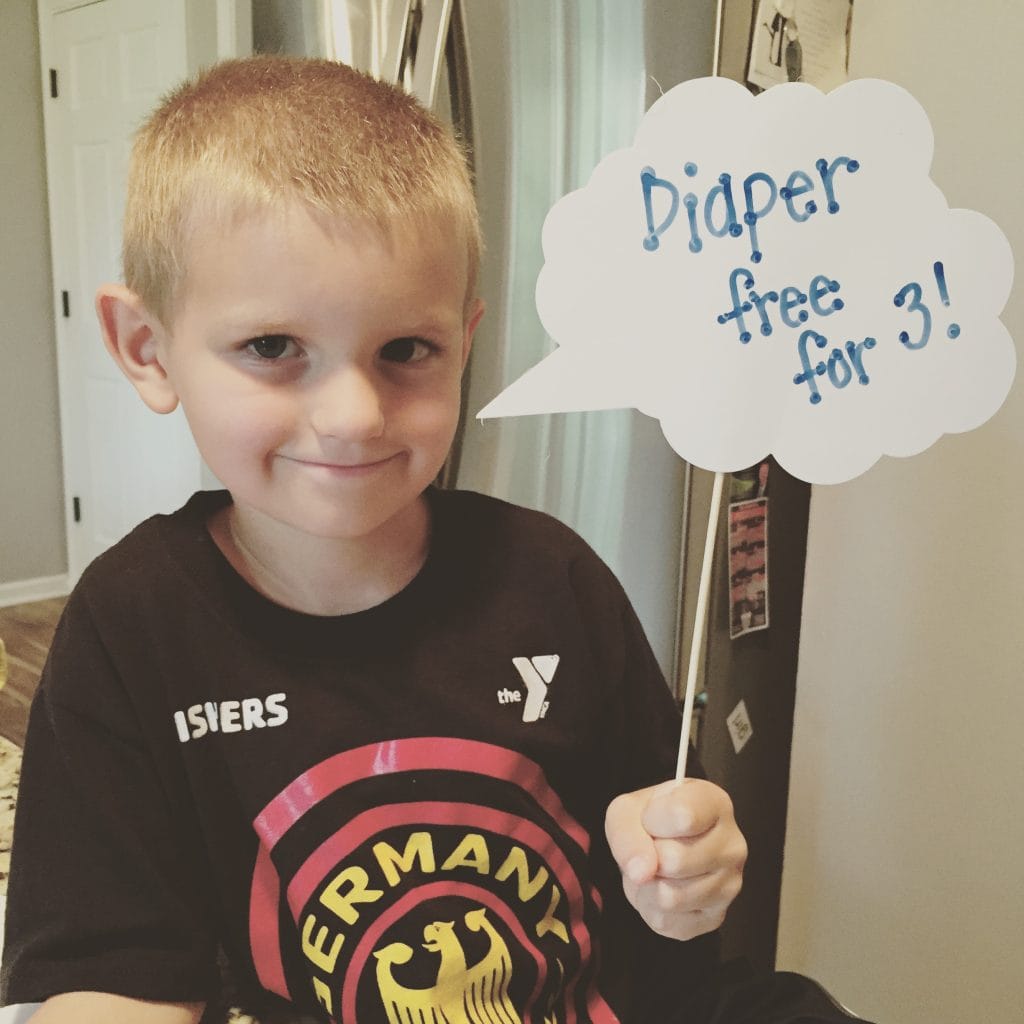 It has now been three years since he was in diapers.  When Pampers asked me to host a Potty Training Party to share my tips with other parents, I jumped at the chance.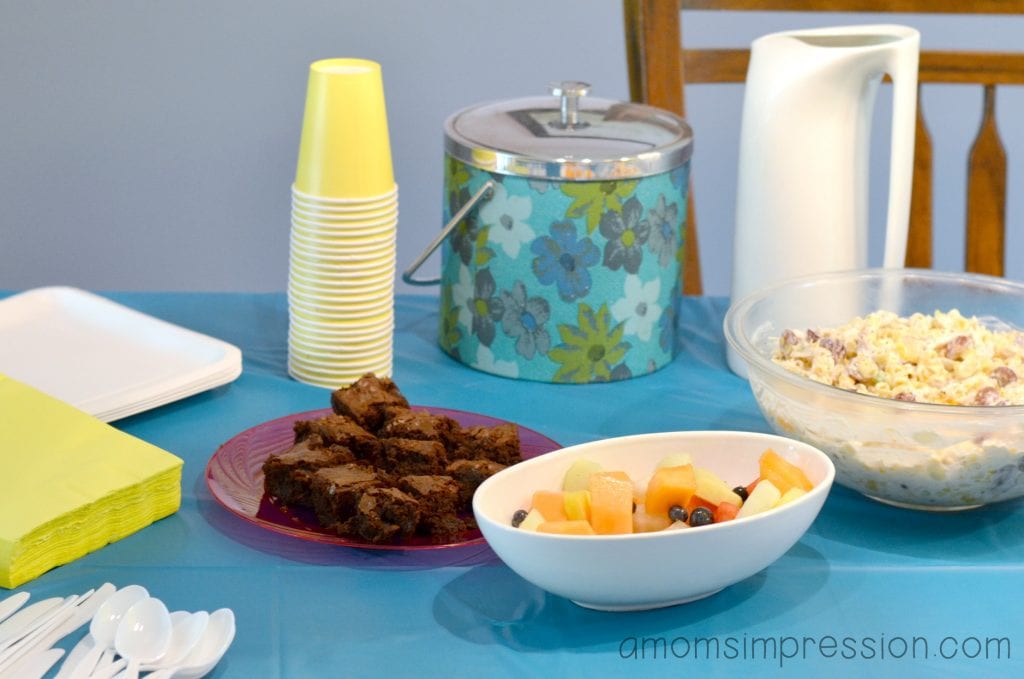 With the help of my little munchkins, we made some pretty delicious food for our guests.  We made brownies and a delicious chicken pasta salad that were perfect for our luncheon.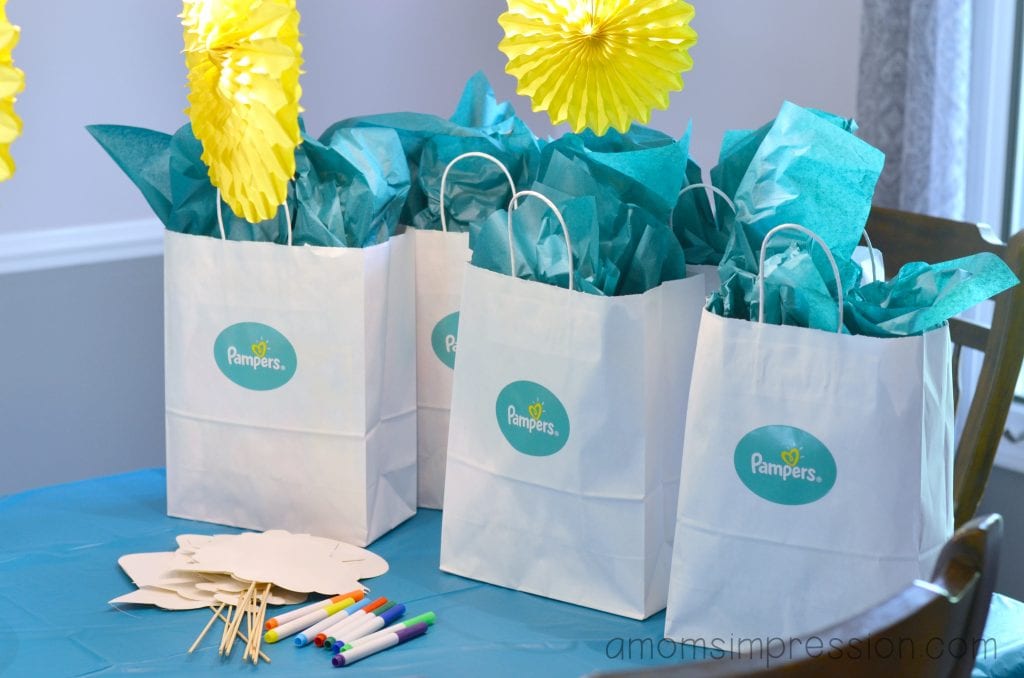 Each guest was able to take home a gift bag containing a package of Pampers Easy Ups and a copy of the book, It's You and Me Against the Pee by Julia Cook and Laura Jana, M.D.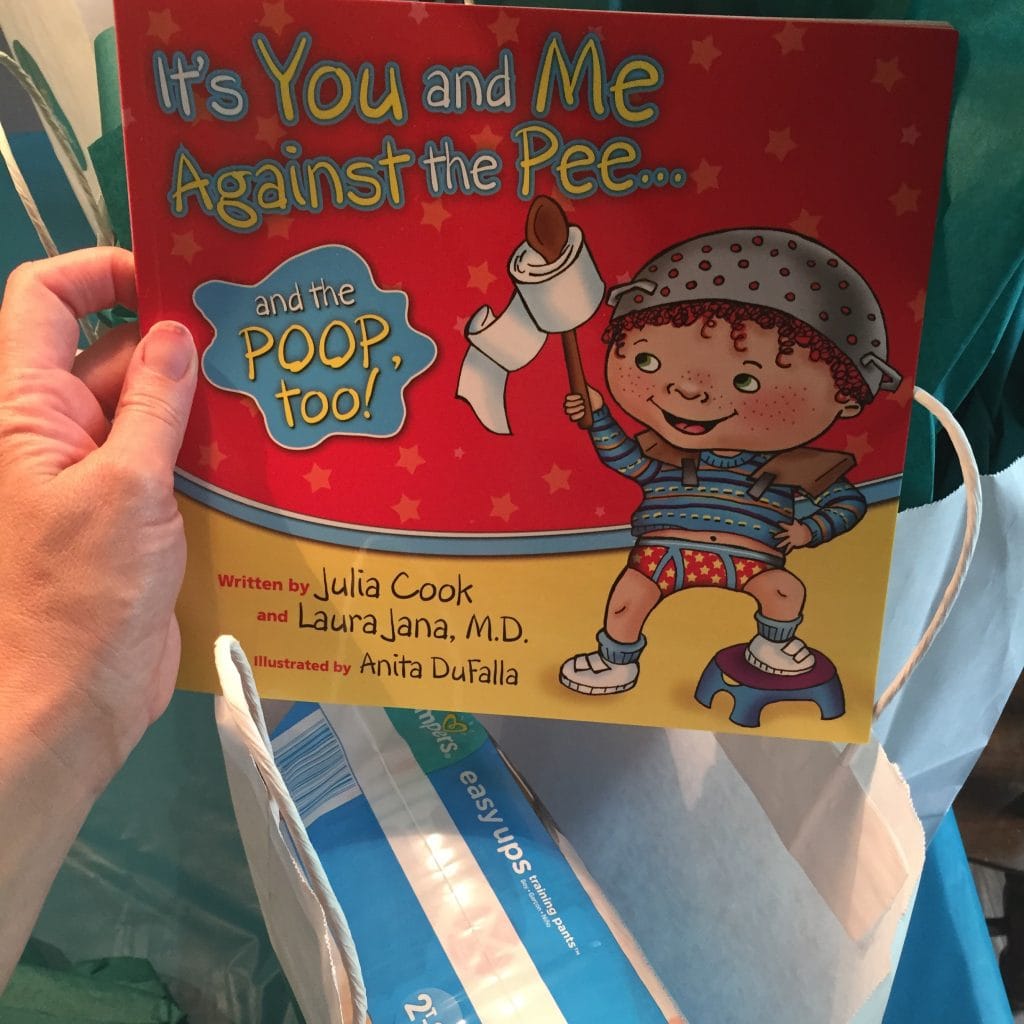 We also had an area to create some fun photo props with Dry Erase captions.  We all had a great time making up fun things to say.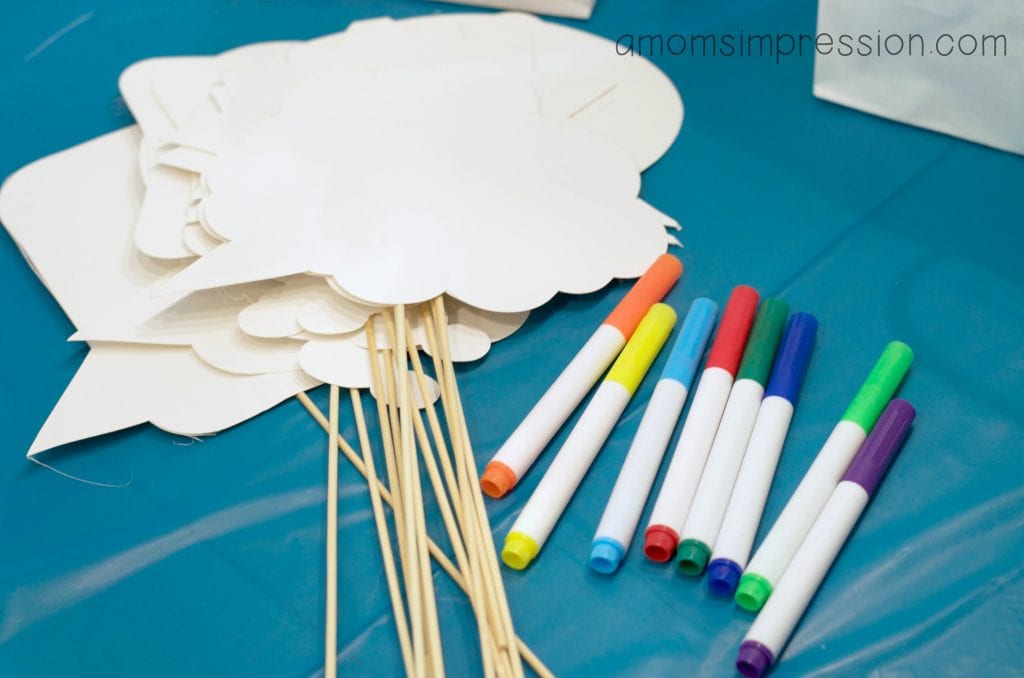 School had just released for the summer this past week, so it was fun to have my teacher friends come over for some potty training talk.  During the year we have so much to do that we have to set aside time to catch up on our kids and our family life.
During the party I was able to share 6 Easy Tips for Potty Training Your Toddler.  from Laura Jana, M.D., co-author of Its You and Me Against the Pee.   I love her tips and completely agree that potty learning takes a lot of patience.  Check them out:
Promote potty learning. Instead of referring to your child's transition from wearing diapers to using the potty as "potty training," consider calling it "potty learning." After all, mastering this eagerly anticipated milestone of childhood takes time, teaching, and plenty of practice and patience!
Take a teamwork approach. From the outset, I find it helps to keep in mind that potty training is a team sport. If you simply remind yourself that you are (and always will be) on the same team as your child, it can really help you stay calm in the face of potty accidents and be a much more positive and effective potty training coach.
Stock your deck. Part of the secret to your child's potty success will involve being well equipped and removing any obstacles that stand between your child and potty success. Sure, this typically includes a fun trip out to purchase a brand new first set of coveted "big-boy" or "big-girl" underwear. But it also means having on hand other practical supplies that can help foster your child's interest and independence – from a step stool (to improve access to the toilet) or potty seat to training pants. That's why I'm happy to partner with Pampers, whose Easy Ups training pants are designed to help the diaper-to-underwear transition by allowing potty-training toddlers to set aside their diapers and wear something with more of an underwear-like look and feel that still helps contain accidental messes no matter whether they happen at home, on-the-go or overnight.
Embrace success. As with any learning experience, young children can learn a lot from both their potty successes and their failures. While potty accidents are an inevitable (and admittedly inconvenient) aspect of potty learning, they shouldn't dominate your day-to-day discussions. Instead, simply help your child learn to cope with (and clean up) any messes and focus your attention on celebrating your child's successes with plenty of hugs and words of encouragement.
Watch for the signs. There are several characteristic signs and developmental abilities you can watch for that suggest children are ready to potty train. These signs of potty training readiness typically include the ability to use their words to express themselves, toddle their own way to the bathroom, pull down their own pants, and to be aware of the sensation of peeing or pooping (characteristically noticeable when young children suddenly stop what they're doing as they feel themselves start to pee. Or when they start hiding behind the sofa or standing in a corner to poop. It is also helpful (and increases the likelihood of potty training interest) when children start to be bothered by their poopy and/or wet diapers, as that can serve as a good motivation for using the potty instead!
Start making connections. There's a lot that you can do to help your child be well-prepared to use the potty successfully long before he actually starts to. Reading fun and engaging children's books about potty training, such as You and Me Against the Pee! (which I co-authored) can go a long way towards making the idea of potty training a family and eagerly anticipated one. You can take this familiarity a step further by letting your toddler accompany you in to the bathroom when you need to go so that he both becomes familiar with the routine and comfortable with the idea of using the toilet, rather than being afraid of or intimidated by it!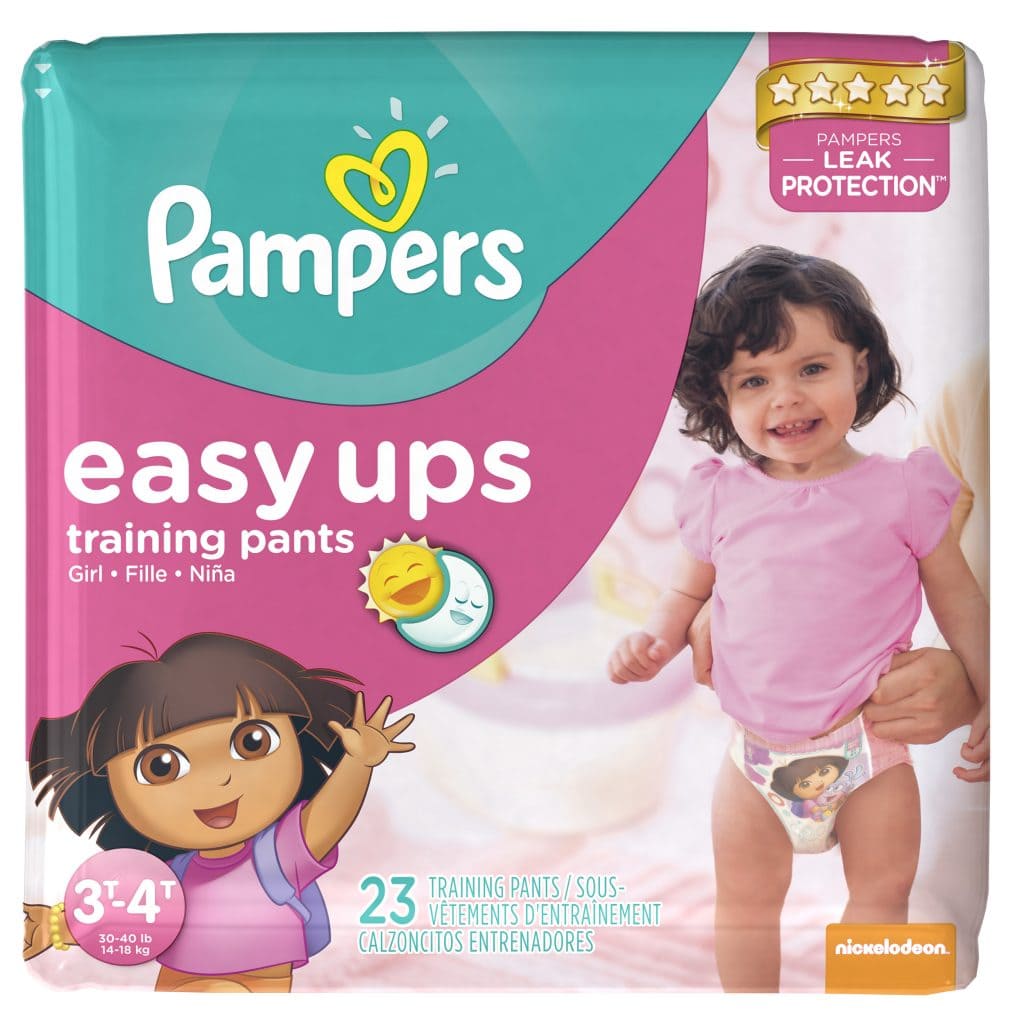 We relied on training pants, such as Pampers Easy Ups, to help transition the kids from wearing diapers to wearing under garments.  My kids were able to pull their training pants up and down themselves when they needed to use the potty yet it kept leaks in if they didn't make it in time.  We are currently using training pants with Caroline at night in case she needs to get up in the middle of the night to use the potty.  Pampers Easy Ups are available vailable for Boys and Girls sizes 2T/3T through 4T/5T.
To learn more visit the Pampers Website or Follow Pampers on Twitter and Facebook.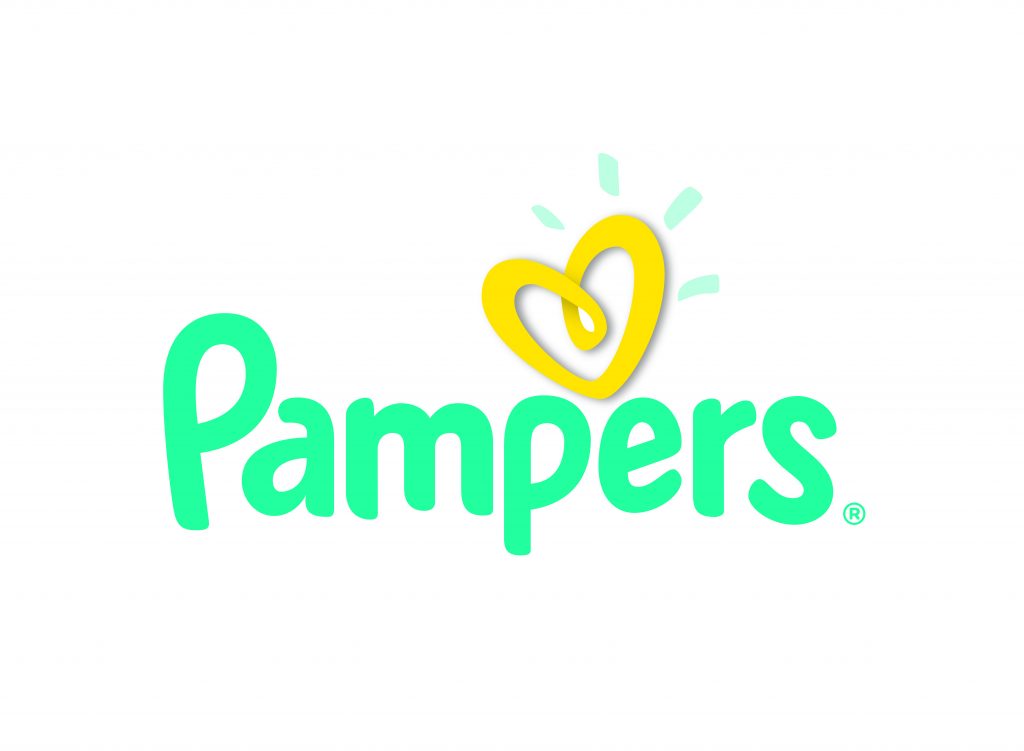 This is a sponsored post on the behalf of Pampers. All opinions are 100% mine.