This post is sponsored by Ritz. 
I love having friends and family over for the holidays.  I take advantage of any little chance I have to celebrate and enjoy the wonderful people in my life.  Holiday entertaining doesn't have to be stressful.  It takes only a few small steps to ensure that your gathering is successful.  I have leaned on these five steps to holiday entertaining time and time again when planning my parties.
Theme: I always start out any gathering thinking about a theme.  Maybe it's a holiday party and you want to have fun, so you could have everyone wear ugly sweaters or dress as their favorite Christmas character.  Themes don't have to mean going over the top; sometimes just picking a color theme helps me to focus on decor.  The possibilities are endless.
Traditions:  Everyone loves their family traditions, so why not incorporate them into your party?  For instance, we always read The Night Before Christmas on Christmas Eve. If you are hosting friends, include them in the festivities.  Invite them to share family traditions of their own.  I love learning what others do for the holidays.
Music: My husband would tell you that this is the most important part of any gathering.  He creates a playlist of songs to play in the background whenever we have get-togethers.  You don't have to spend that much time on it; There are digital music stations that you can just turn on and forget about that plays your favorite holiday music.  It is amazing how a little music can change the entire atmosphere of a party.
Cleaning: When I am having a large get-together and I have a lot of planning to do, I hire an outside cleaning service to come to the house.  It may be a splurge, but for me it is worth not having to worry about how clean my house is for my guests.  This luxury hasn't always been in my budget, so if it isn't possible you can schedule cleaning chores ahead of time.  I detail my house one room at a time the week before and then leave a few hours before the party to go back and tidy up and do the bathrooms.
Food: We all know that any successful gathering has to have some amazing food. One of my favorite things to have on hand during a holiday party is Ritz Crackers.  There are so many different dishes you can make with them, from desserts like these Spicy Pecan Pralines to this Shrimp on a Ritz.  I created these Smoked Gouda and Bacon appetizers the other day when I had some friends over.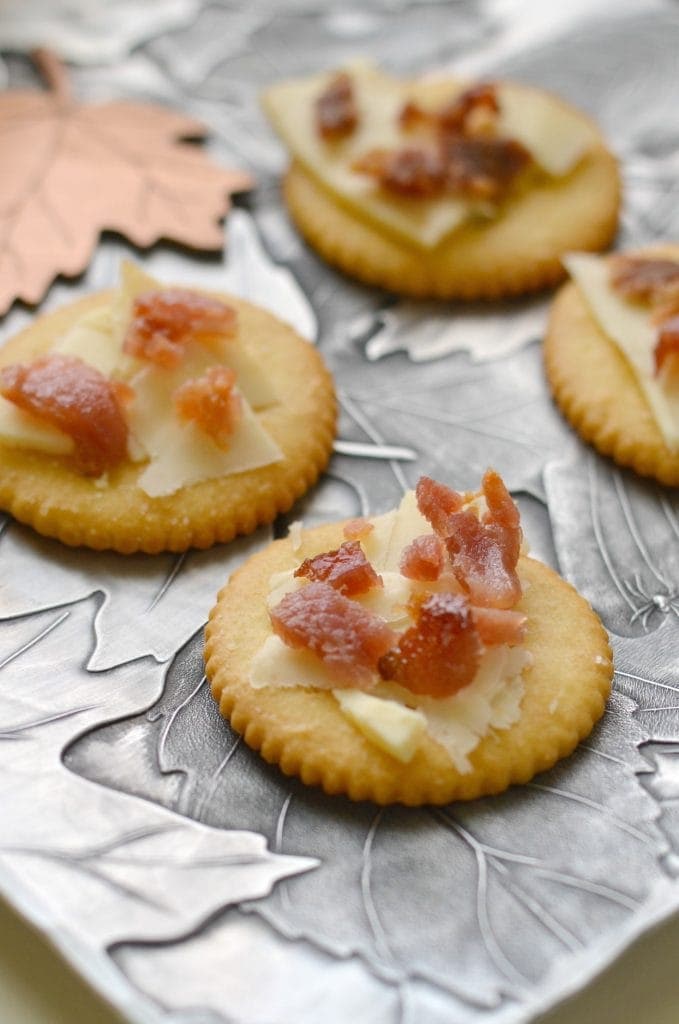 I can't make it through the holidays without making my mom's spinach dip.  This has been a family favorite for as long as I can remember.  It tastes even better when you add Ritz Crackers on the side.  I could seriously eat the entire batch at one time, by myself!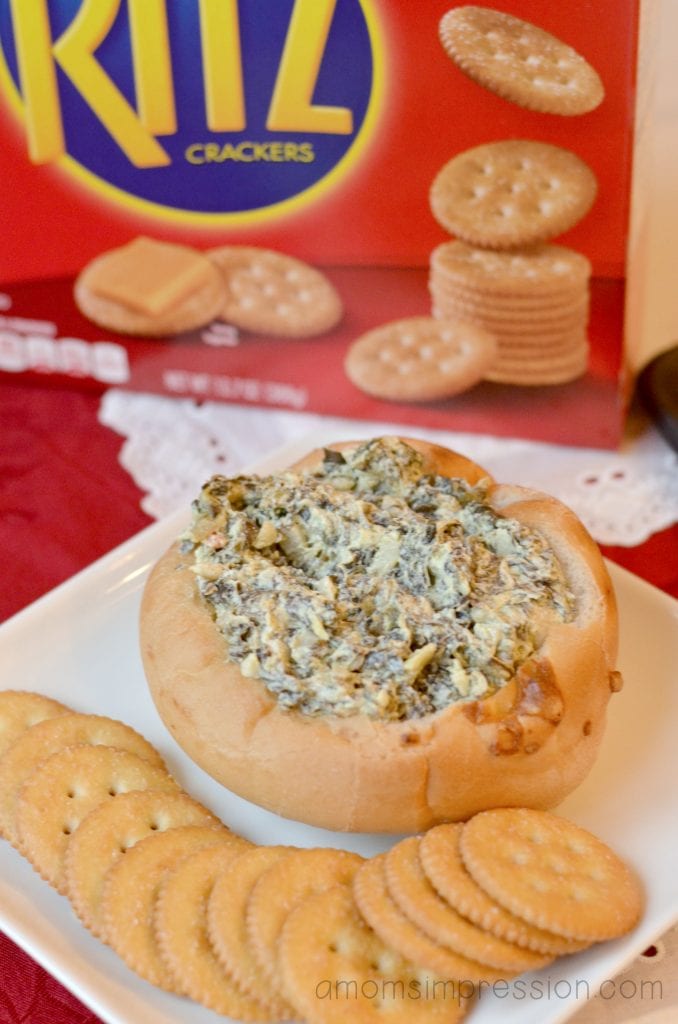 Having staples such as Ritz Crackers in the pantry makes holiday entertaining a little less stressful.  Savory or sweet, a great appetizer or dessert is just minutes away.
Create memories this holiday season and don't be afraid or stressed out when hosting your next party.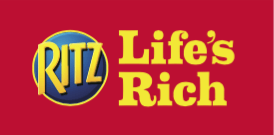 RITZ; Life's Rich.