This post is sponsored by Keurig Dr. Pepper but the content and opinions expressed here are my own.
With just a little preparation, these 5 Surprisingly Easy Snacks For Kids will keep everyone healthy and full of energy throughout the whole week.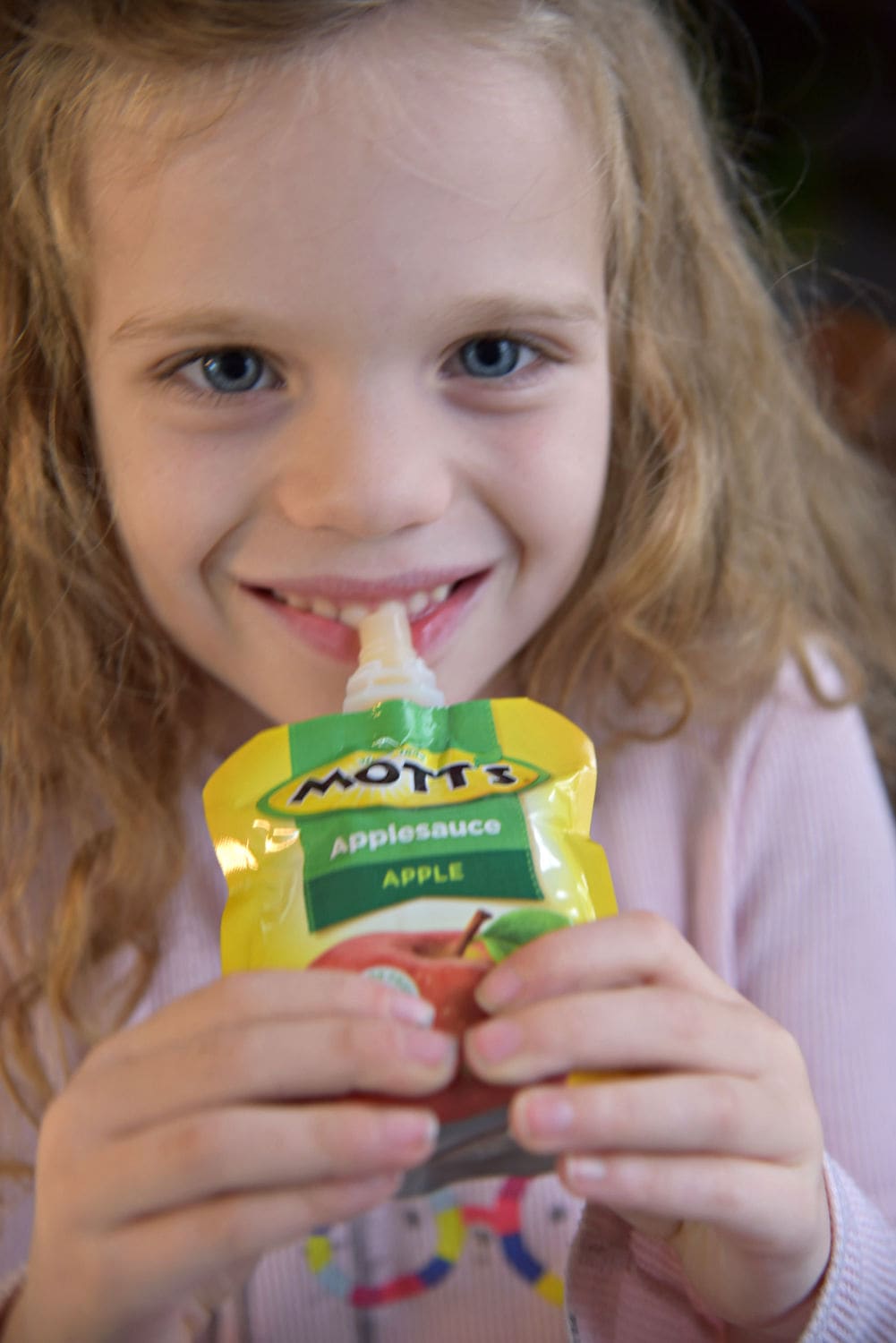 Halloween, Thanksgiving, Christmas, Oh My!
Now that we are knee deep in the full bliss of the Holiday Season, I hate to even mention this.  But the fact is, I can see January just lurking around the corner.  January: the "Monday" of the year.  The Holidays are over, the presents have long been unwrapped, you have probably used most of your vacation time and there isn't another holiday in sight.  Spring still seems so far away and, if you live near us, the weather is still awful.
I know, I know, I should just focus on enjoying the Christmas season and then deal with January when it comes, but I can't help it.  I'm a planner.
One big thing that always kicks me in the pants in January is, well… my pants.  They are always a little tighter after the New Year.  This isn't surprising. Halloween, Thanksgiving, Christmas, New Years: these are all great excuses to indulge and most of us capitalize on the opportunity.  But once the festivities end, it is time to pay the piper.  As a mother of two growing children, it isn't just me that I need to worry about.  My kids certainly ate their share of snacks, treats, and cookies in the past couple of months.  So, this January, I am going to have a plan for them to eat healthier.
Finding Healthy Snacks For Kids
Making sure I provide healthy options for their three main meals is certainly important. But I think that the food that sometimes gets forgotten about is the snacking that happens throughout the day.  I'm not much of a "snacker" myself, but my body is done growing.  These kids seem like they are ALWAYS eating.  They have a school snack that I pack in their backpack.  They have an after-school snack when they come home.  And they usually have a "night night" snack a little before bedtime.  Providing some healthy snack ideas for kids is actually just as important as the other meals.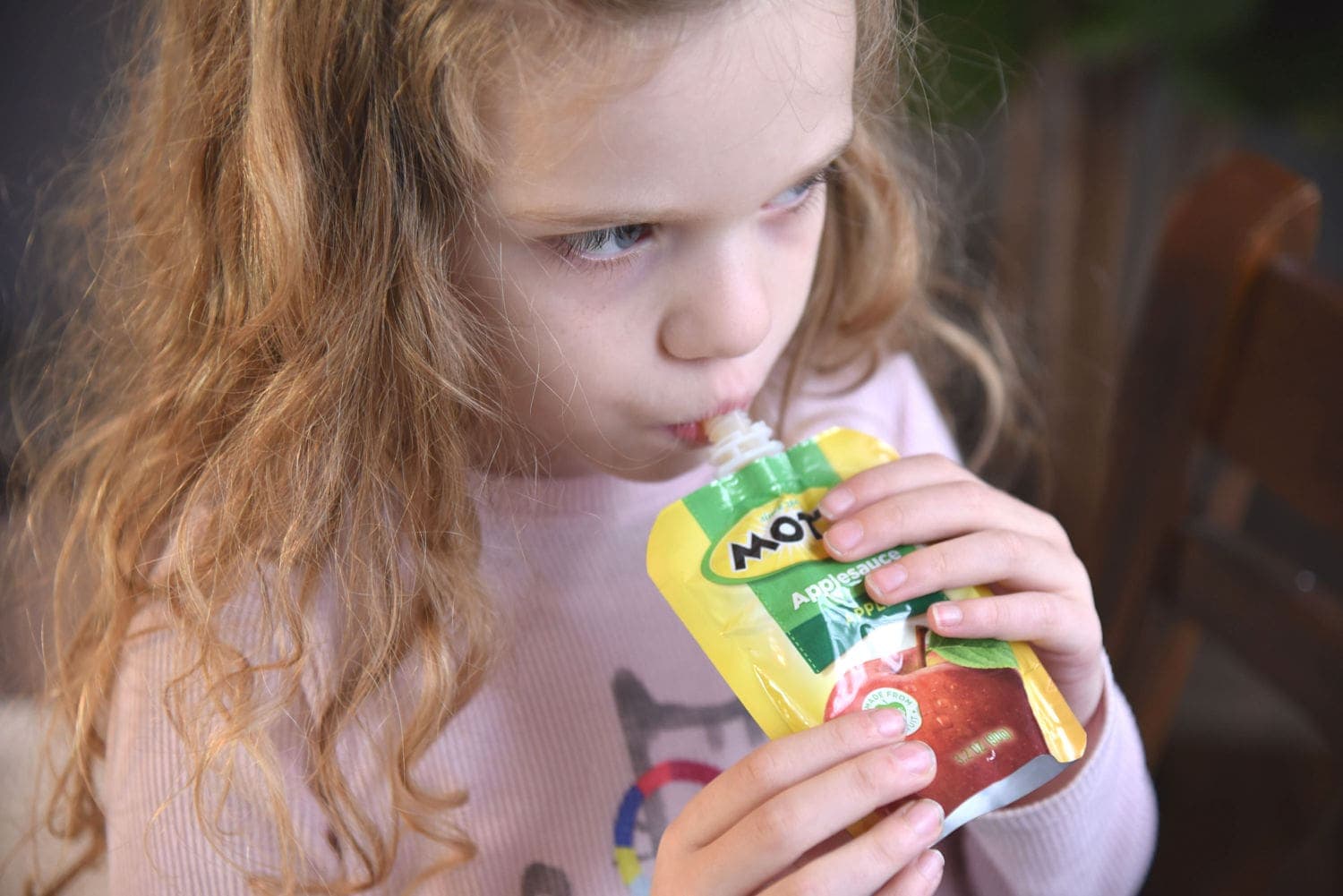 I'm sure this has happened to lots of parents: Your kids say they are hungry and want a snack.  You look in the fridge and pantry and there is nothing but chips, cookies and sugary cereal.  It has happened to me one too many times and I've decided to do something about it.   I usually do a lot of meal prepping for the coming week on Sunday nights.  So I've decided to prepare some easy and healthy snacks for the whole week too. With just a little bit of planning, these 5 healthy snack ideas will make you feel a lot better about snack time.
5 Surprisingly Easy Snacks For Kids
Make Some Trail Mix – I've come up with this simple, easy and delicious Trial Mix Recipe For Kids that the whole family loves.  I can just make it on Sunday night and have it ready in a container for whenever we need it.  It is a great thing to put in a plastic baggie and is the perfect healthy snack for kids on the go.  This is also great for road trips.  The great thing about trail mix is that you can change this recipe to whatever works for you.  Add something, subtract something-it is tough to mess up trail mix!  This is a very kid friendly option!
Pre-Cut Some Veggies- Ok, probably not the most kid-friendly option, but I love to cut up some carrots, celery, cauliflower, and brocolli.  Sure, this snack doesn't get my kids super excited, but I love to offer it to them when they say that they are "REALLY HUNGRY".  Then, they can't say "no".  I've found that consistently providing my kids with fresh, raw veggies is a good way to acclimate them to eating healthy.  At some point, they just accept that this is something they need to do.  That, basically, is how I feel about vegetables.  Isn't it how we all feel about vegetables?  Have some super healthy kids and give them their vegetables!
Mott's® Products- Not all healthy snacks need to be homemade.  Thankfully, there are some nutritious store-bought options as well. We absolutely LOVE Mott's products in our house.  Both of our kids are huge fans of both apple juice and applesauce.  We love to use Mott's 100% juice in the morning to give them the boost that they need to start their day.  Mott's 100% juice flavors include apple, white grape, apple cherry, apple mango, and fruit punch.  They are available in several different sizes from a one-gallon bottle to keep in your fridge to convenient pouches that would be perfect in lunch boxes.  For our after-school-snack, we depend on Mott's applesauce almost every day.  We always have the Mott's applesauce cups in our pantry.  They are super easy for the kids to open and eat while doing homework.  But having the option of the applesauce pouches is also a huge help.  The pouches make a great option healthy snacks for kids on the go.  Both the cups and the pouches would also be perfect in lunchboxes and will give your kids a nutritious head start to the New Year.  No matter the age of your child or whether it is in the morning or the afternoon, Mott's has you covered with a perfect snack throughout the day.  Now is the perfect time to grab some Mott's on your next trip to Target or on target.com where you can get 10% off on Mott's products with Cartwheel in the Target app.
Make a Smoothie- Smoothies can be pretty quick and easy to make if you do your prep.  Or, you can make the smoothie itself and it will keep in the fridge for a couple of days as you need it.  This could certainly be a really fun healthy snack for kids and you can even let them help you decide what to put into it.  My daughter loves to peel the banana!  Just like the trail mix, there are a ton of options.  Check out these 5 Smoothie Recipes That Kids Will Adore for some inspiration.
Make a Simple Peanut Butter and Honey Dip– My son has always been a pretty picky eater, especially when he was younger.  All he wanted was carbs and sugar.  It was a real challenge to get him his protein.  Thankfully, he always loved peanut butter, which is a great source of protein.  He put peanut butter on everything!  Literally everything.  But, like all kids, he resisted vegetables.  So I just started to mix in a little bit on natural, organic honey with some peanut butter and let him dip his fruits and veggies into it.  I worked like a charm.  This is, actually, one of my favorite snacks. The sweet and salty combination is tough to beat!  This is one option that almost all kids will love and one of the easiest snacks for kids that you can make!  I can also put this dip into small containers that will go into lunch boxes as well.

Make The New Year All About Healthy Snacking
I hope that you have a wonderful Holiday Season and an even better New Year.  Yep, January is gonna be tough, but that is all the more reason to snack healthy in the coming months.  I hope these great ideas for healthy snacks for kids help you about a bit as you tackle the snow on the driveway and the scale in the bathroom.