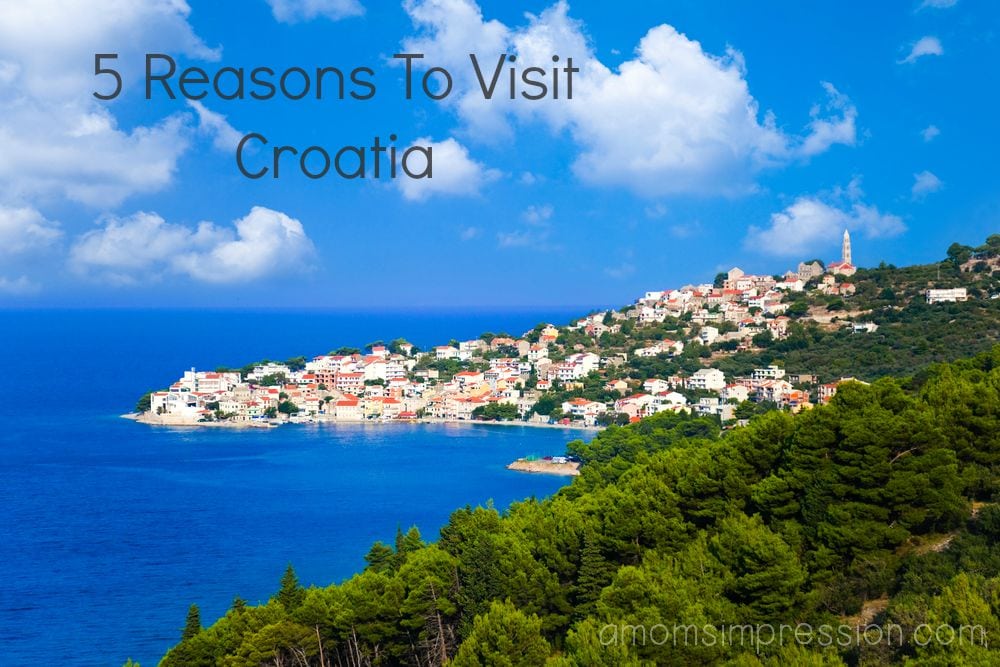 If Europe is still a new destination for you, and you can't decide in which country you should visit first, don't worry! There is one country that is not only beautiful because of amazing beaches with crystal clear water. It is also beautiful because of ancient old cities and friendly people. Yes, it is one of Southern Europe countries in Balkans called Croatia. Still pretty young (got their independence after the War in 1990s), full of many tourist who wish to see the most beautiful places in the Europe, Croatia welcomes you and invites you to visit at least these top five places in the country.
Krka National Park
One of the first places to visit in Croatia, especially if you are looking for true natural beauty, is Krka national park. The whole park is full of various sizes and numbers of waterfalls around a huge forest in the center of the country. What is even more amazing about this place? It is their clear water natural pools, in which you are welcomed to swim (just look for signs that lets you do that). So if you are a green type of tourist and love to see nature instead of cities, Krka is definitely a place to visit in Croatia.
Plitvice National Park
Another great place to visit, if you are looking for natural wonders, is Plitvice national park. This is one of the most beautiful natural wonders in Croatia and all of Europe too. It consists of several amazingly blue lakes, waterfalls and flourishing forest. The most notable features in this park are not only 16 interconnecting lakes that are divided into upper and lower clusters, but also several amazing waterfalls too. All that was formed by natural travertine dams. Also, all the lakes range in distinct colors from turquoise to blue, green and gray. So it is definitely an eye candy for photography lovers as well.
Zagreb
People, who love to explore cities in faraway countries, should definitely make a stop at the capital city of Croatia. Zagreb is not only the administrative center of the country it is also one of the biggest cities too. The capital city also is a vibrant metropolis. It is packed with both historic and modern attractions suitable for both tourists who want to party and families too. The city dates back to the 2nd century AD when it was first established by Hungarian King Ladislaus. Today, Zagreb is a sprawling cosmopolitan city and the heart of Croatian culture, academics and government. So definitely visit this city too.
Dubrovnik
Often called as the "Pearl of the Adriatic," Dubrovnik is one of the prominent places to visit in the whole Mediterranean. The city was established in the 7th century on maritime trade. Since the very begging of its existence, it was the center of marketing and the center of the whole civilization too. You can see all of that in the Old Town that is stuffed with many historic features. That includes the old, defensive walls, cobblestone streets, magnificent palaces and stunning churches. And this city is also suitable for families and people who just love to have a good time.
Zadar
Finally, one of the most beautiful cities in the whole Croatia – city of Zadar. This three-thousand-year-old city is situated on a beautiful coastline. It is rich in history and is sure to draw tourists from all around the world. Zadar could be called the ideal tourist destination because of a few reasons. First, it offers plenty to see and do without all the crowds of other popular destinations. Secondly, beautiful scenery and snow white beaches will make you fall in love with this city as soon as you start walking around it. Also, at the heart of the city, is its Old Town. There you can see fantastic sightseeing attractions including Roman ruins, medieval architecture and numerous old churches. So fall in love with Zadar and fall in love with Croatia too!