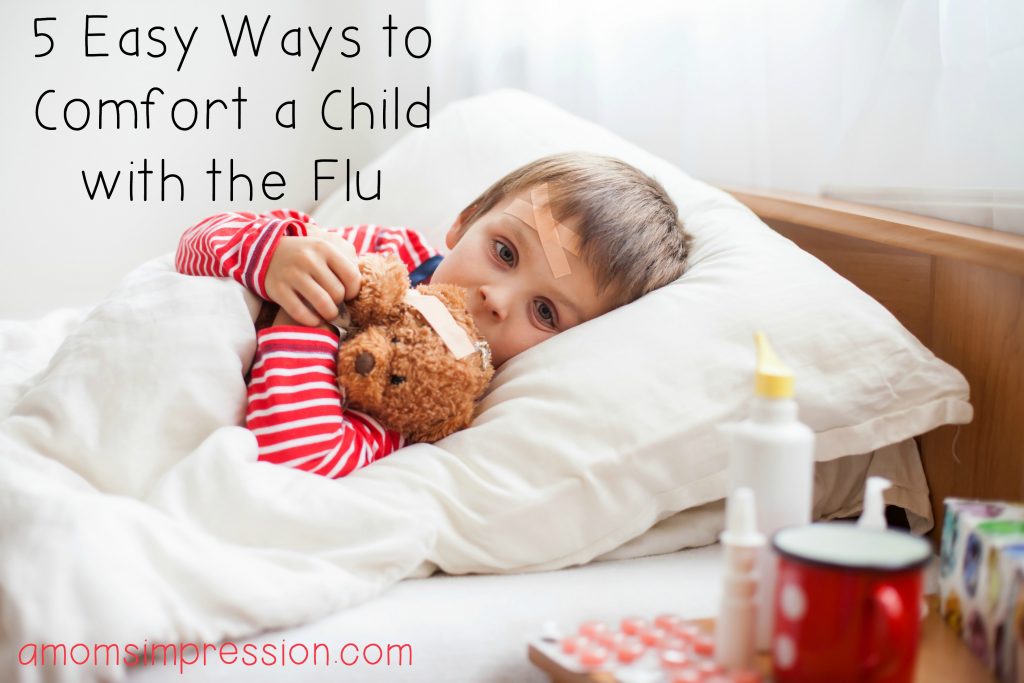 Its that time of year again, kids are getting sick left and right in my classroom.  This week I had an average of 2 kids absent every day.  As a parent, you know that there is nothing worse than to see your child in pain or not feeling well.  Our instinct is to take it away, but the flu just has to run its course.  While we may feel powerless, there are some things that we can do to ease the symptoms.
5 Easy Ways to Comfort a Child with the Flu
A warm bath.  A lukewarm bath will soothe achy muscles and relax your child. The cool water may also help with reducing his fever, just be careful it doesn't get too cool.
A massage.  When a child has a fever they are usually accompanied by muscle aches.  A massage of his muscles can ease his uncomfortable aches and a headache.
A blanket and a couch.  My son loves laying on the couch and watching a show, it makes him feel comfortable and loved.  He doesn't get to do this very often but when he is sick we make an exception.
A cool compress on his forehead.  A cool compress can instantly make his feverish head feel a little bit better and helps to reduce his temperature.  My kids love the water bottle ones that we keep cool in the fridge.
Lots and lots of liquids.  During flu season I stock up on rehydration products like Pedialyte.  This weekend I was glad I grabbed a bottle at Walmart because my son came down with a fever.  My boy is a tough little guy.  He never told me he wasn't feeling well.  We were sitting down for lunch and he took a few bites and said he was full.  I took a look at him and asked if he felt okay, he said he did but I got the thermometer out anyways.  He had a temperature of 101.8, poor thing.  When his temperature reaches 100 I reach for the Pedialyte.  Pedialyte is the #1 pharmacist recommended brand for hydration. Keeping your child hydrated when they have the flu or a temperature is imperative.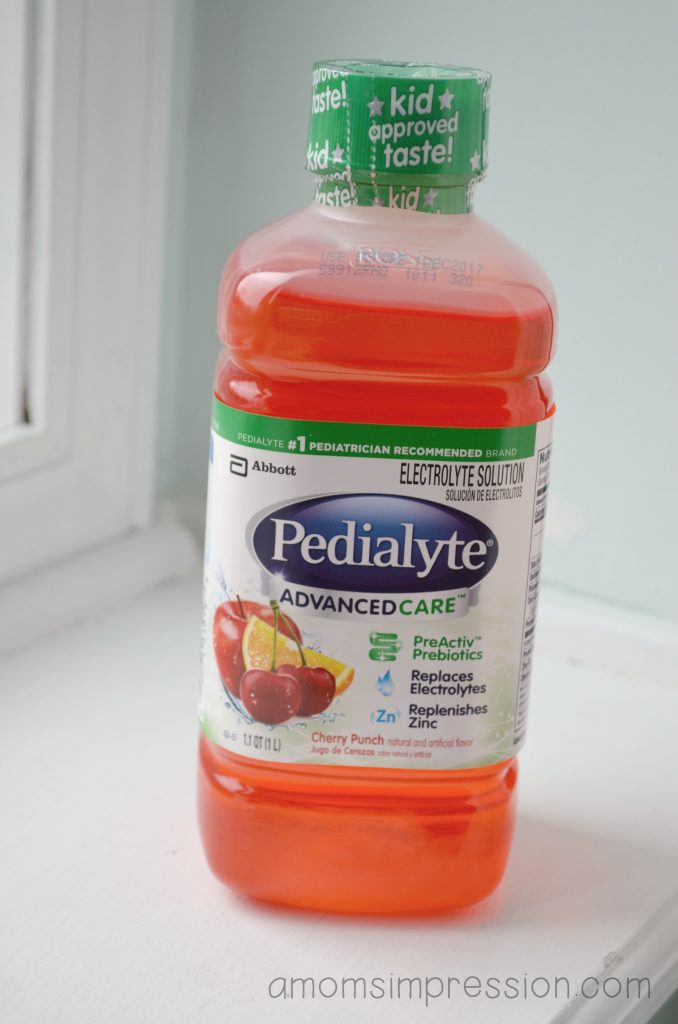 I hope the flu season misses your house completely this year, but just in case it doesn't keep these tips in mind.
Stay Healthy!