This is a sponsored post on behalf of Acorn Influence.  All opinions are 100% mine.
As a teacher I was often asked how parents could support the school while working a job (or sometimes two) full-time. I loved having parental support in my classroom.  When parents are involved their kids seem to be more motivated.  It is a win-win for everyone. Many busy parents aren't able to come into the school to volunteer in classrooms, and that is okay!  School support doesn't have to take a lot of time and there are several things you can do in your spare time.  Here are 5 easy ways to support your child's school from the comfort of home.
5 Easy Ways to Support Your Child's School
Ask your child's teacher if there are some things you can do at home, at night while watching Television.  As a primary teacher I was constantly cutting out laminated items and it took up a lot of my time.  I would send home the laminated things in student's backpacks and parents would cut them out for me.  It may not sound like much, but it would save me hours of prep time over the course of a semester.  Parents just cut them out when relaxing in front of the TV.  You could also grade papers or work on projects for your child's teacher.
Come in on your lunch break, eat with your child, and then copy some papers for your child's teacher.  I used to have a mom who did this for me every Friday.  I knew I could count on her and it helped my work-load immensely.  After a few weeks it didn't take long at all, I had everything in a folder and she came right after lunch.  It took about 20 minutes.  Her child looked forward to it every week!
Volunteer to help with your school's fundraiser.  Most of the fundraiser work can be done on your own time in your house.  Fundraising is imperative for all schools these days and your time would be very much appreciated.  If things need to get back to school you could stick them in your child's backpack to return to his teacher.
Run the class website.  If you are tech savvy you could volunteer to keep the class website up and running.  This is an area I wish I had more help with. Keeping dates and information up to date was a hard challenge when you only have 45 minute of prep-time a week.  Have the teacher email you what she needs included and then be the person that updates it.  This would only take a couple of minutes a week.
Purchase items with Box Tops for Education on them.  Remember that fundraiser?  Schools need every opportunity they can to raise money.  Money collected from Box Tops for Education are used for technology, playground equipment and other important equipment for your child.  I know my school relied on this money for playground toys. This doesn't require time, just simply cut off the box tops and store them in a baggie and send them to school once a month or so.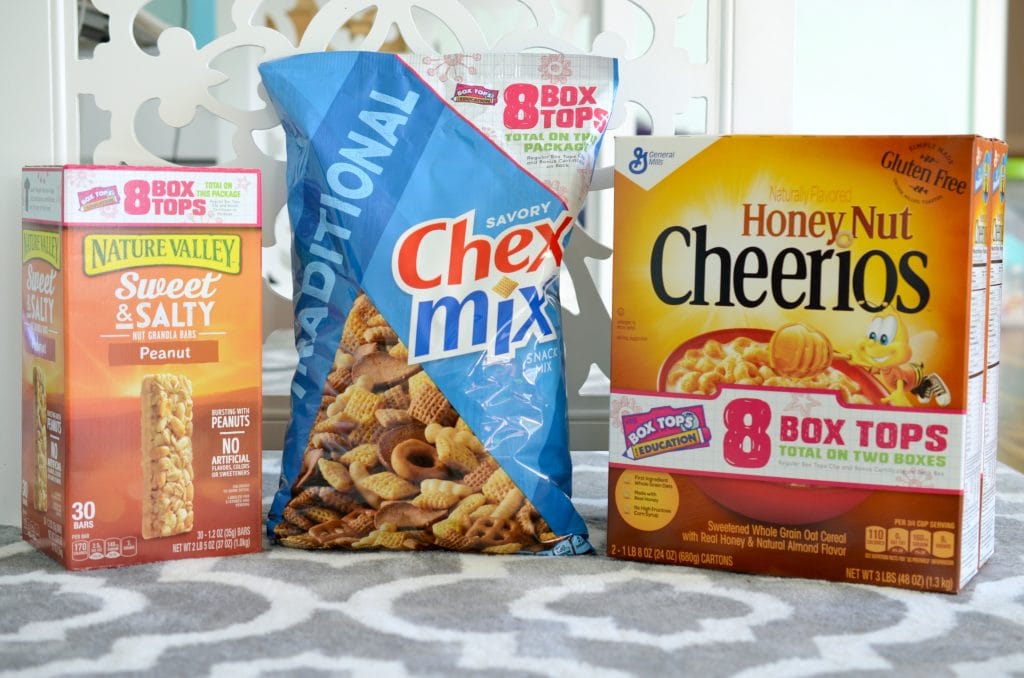 Currently you can stock up on back to school lunch items at Sam's Club and earn extra Box Tops for your school. Specialty marked packages of General Mills products have bonus Box Tops on them.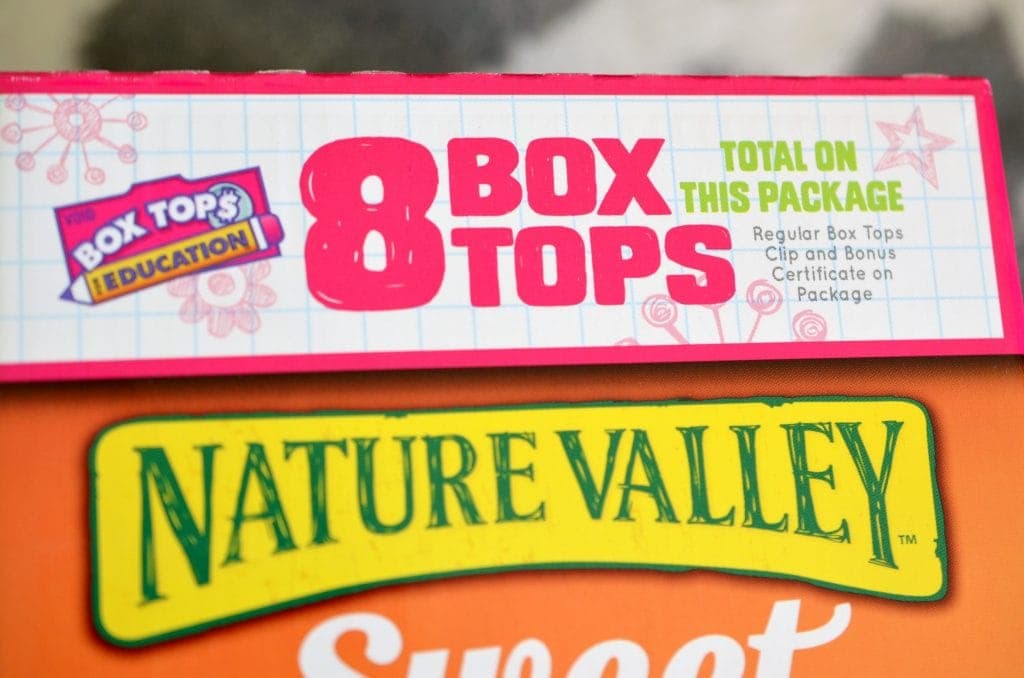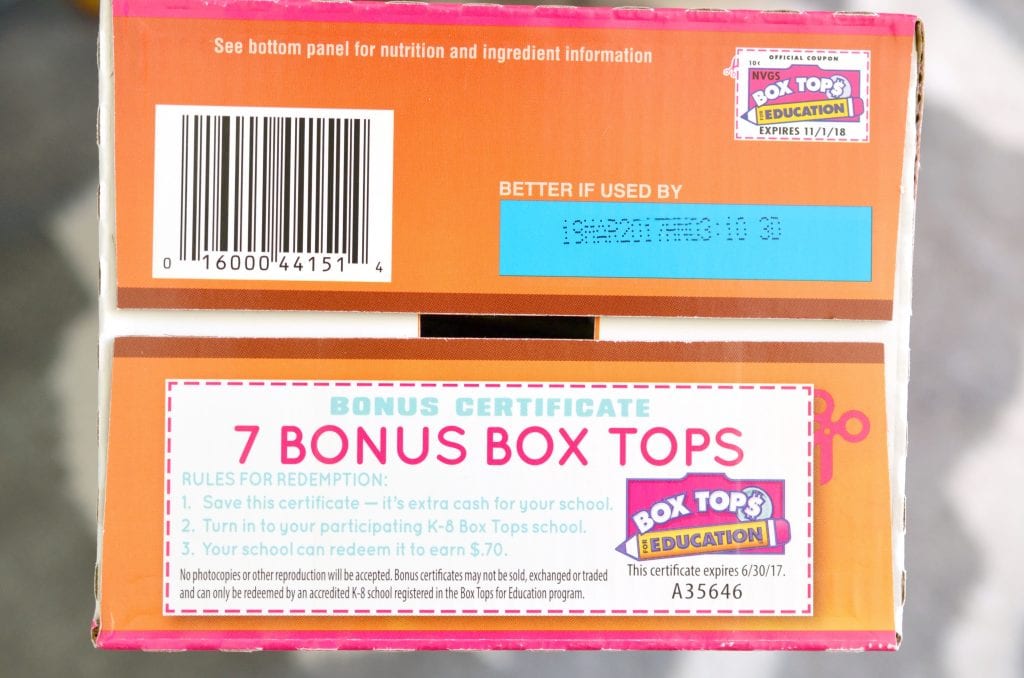 Right now there is also a sweet bonus at Sam's Club. When you purchase 3 General Mills Box Tops products and enter your receipt on a Box Top website and you will earn an extra 100 eBoxTops!  There is even more extra box tops when you purchase more General Mills items:
Purchase 6 General Mills Box Tops products and earn 200 eBoxTops
Purchase 9 General Mills Box Tops products and earn 300 eBoxTops
Purchase 12 General Mills Box Tops products and earn 400 eBoxTops
All you have to do is purchase items between 8/16 – 11/16, email your receipt to [email protected], enter your eBoxTops code at samsclub.com/boxtops and assign the credit to your school!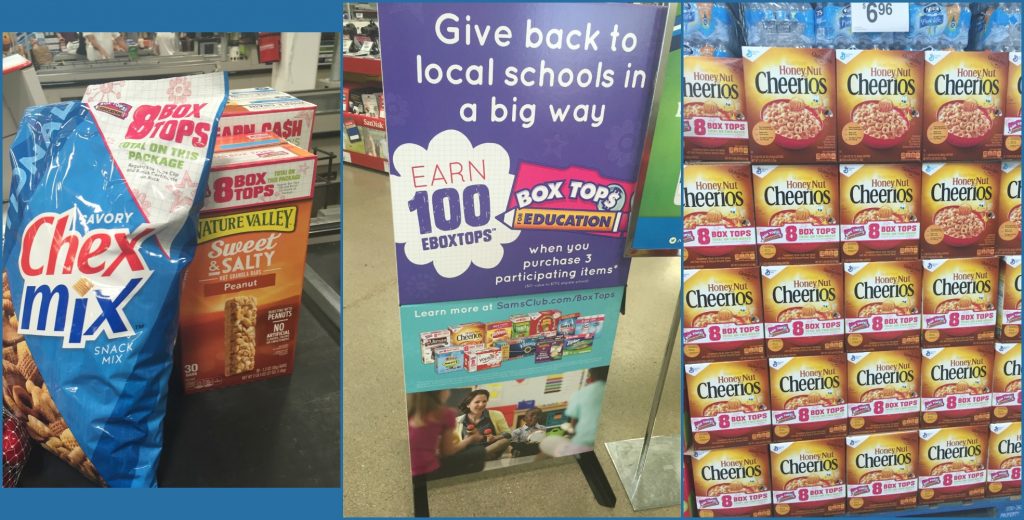 Don't worry if you are a working parent, teachers get it.  We want you to be involved the best that you can.  It doesn't have to take hours each week.  These simple ideas can make a big impact in your child's classroom and school.  Reach out to your child's teacher and offer!