This post is sponsored by Mirum, but all opinions are my own.
I love a good party.  As the summer gets into full swing, we have been hosting and attending many different celebrations.  These get-togethers are fun and exciting but with all the great food options they can often cause side-effects that are a bit unpleasant.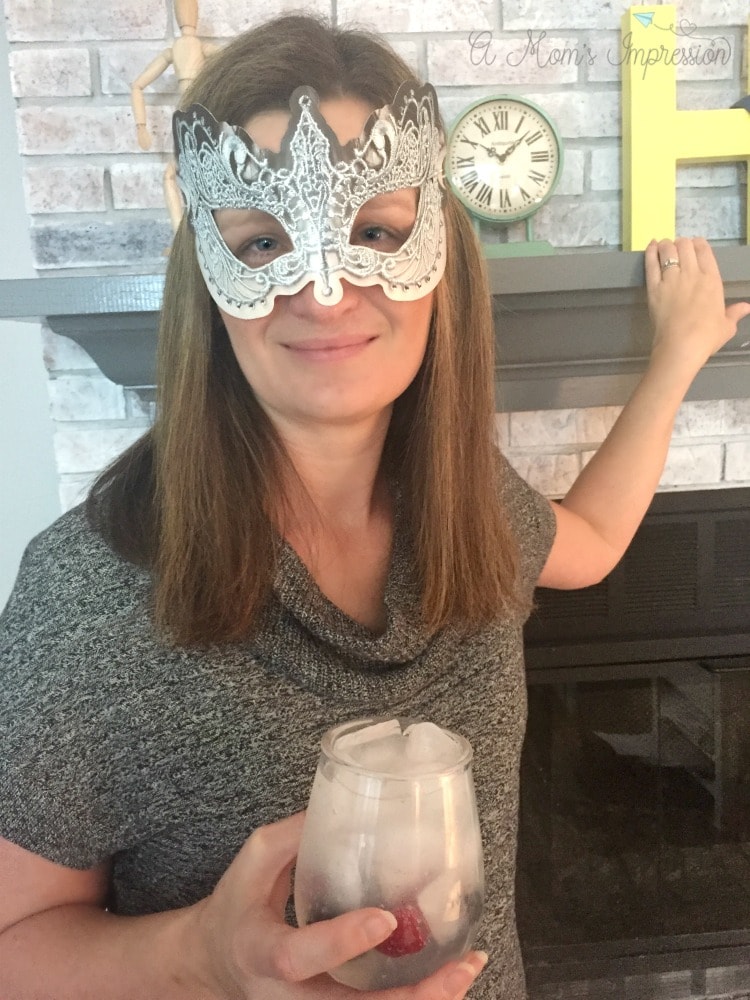 Heartburn can put a damper on your plans when it decides to greet you with its presence.  Heartburn gives you that incredibly uncomfortable burning sensation that leaves you feeling pretty miserable. I have suffered from heartburn off and on for a while now and that combined with the difficulty of swallowing pills has made me search for ways to relieve heartburn. Today we are going to talk about some ways to find relief without having to swallow large pills. Whether heartburn hits you after you indulge in spicy dishes or from too much grease, I got you covered.
Simple Ways to Soothe Heartburn Without Swallowing Pills 
Omeprazole Orally Disintegrating Tablets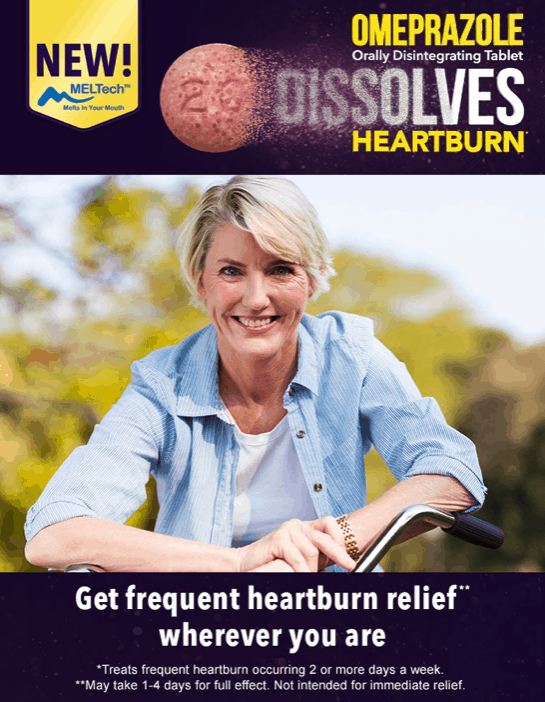 I mentioned before that it's difficult for me to swallow pills. I love that Omeprazole is now available in an easy-to-take disintegrating tablet that dissolves on your tongue.  This new form of heartburn medication works just like the Omeprazole that is currently available, only you can take it without swallowing a pill and you don't need any water to chase it down! The strawberry flavor is pleasant and gives me long-lasting protection, up to 24 hours. Use as directed for 14 days. Omeprazole ODT is not intended for immediate relief and may take 1-4 days to feel the full effect.
Chew Gum 
If you are out and away from home and don't have anything with you, grab some chewing gum. When you chew gum, it helps to stimulate your salivary flow which will help push out the acid in your gut quicker than usual. Chewing gum can help improve your heartburn or GERD symptoms.
Sleeping 
Believe it or not, sleeping on your left side and in an inclined position can help tremendously. By sleeping on your left side, many find that it helps relieve heartburn symptoms over time. Put a couple of bricks under the feet of your bed by the headboard to give you that elevation you need, or grab a few more pillows.
Ginger Tea 
Boil up some water, and with a cup of water toss in some freshly grated ginger and let steep. Add as much ginger as you want to get the flavor you desire. Then sip on it to help soothe and minimize the acid in your stomach. Ginger tea is great to drink regularly.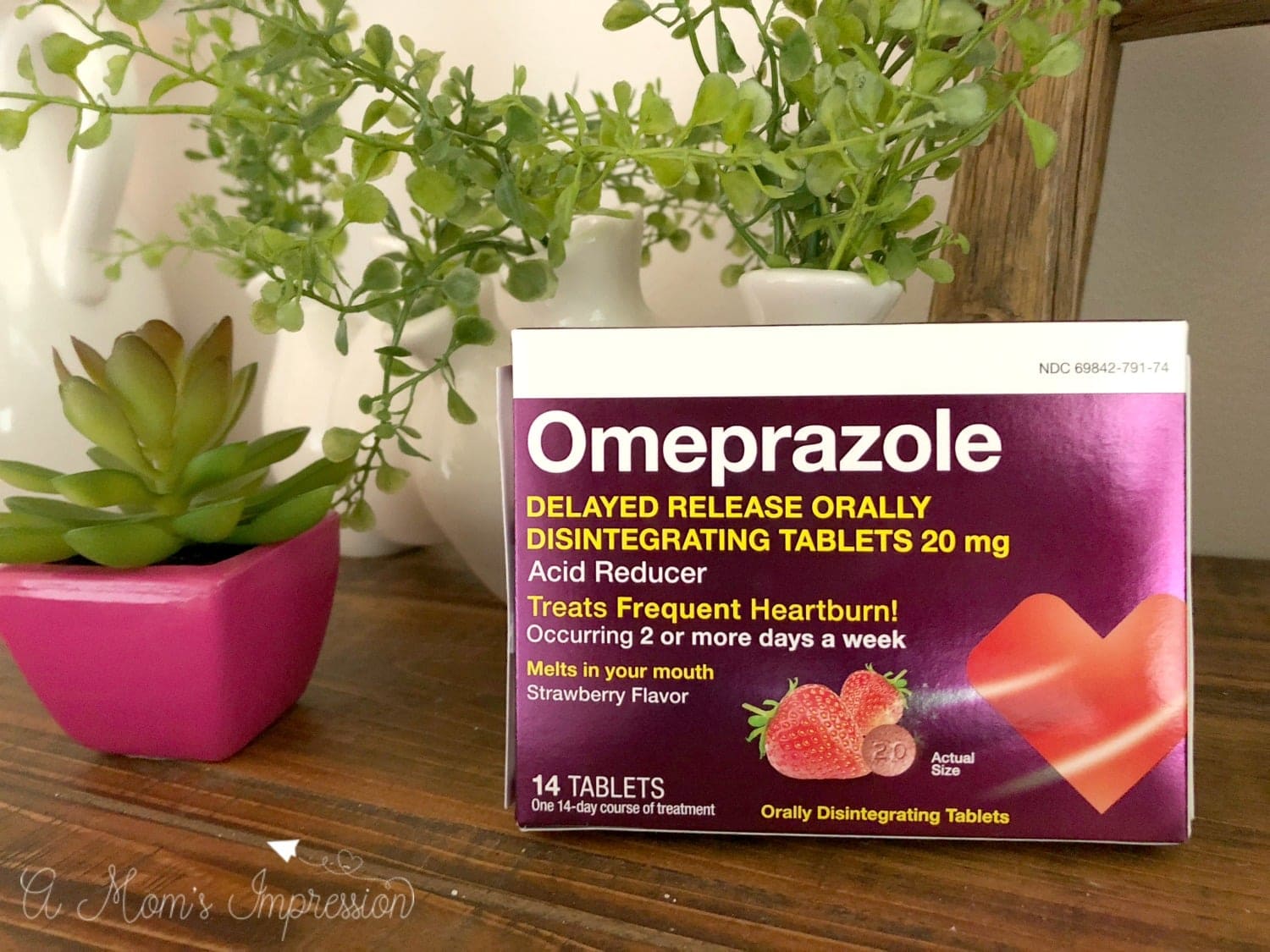 This new Omeprazole is available at retailers nationwide and is a great choice for those of us who suffer from frequent heartburn. I have now been able to enjoy all the great foods that there are available at parties and celebrations without having to worry about silently suffering afterward. This product has been a great addition to our summer plans.  I can't wait for more cookouts and parties with friends and family!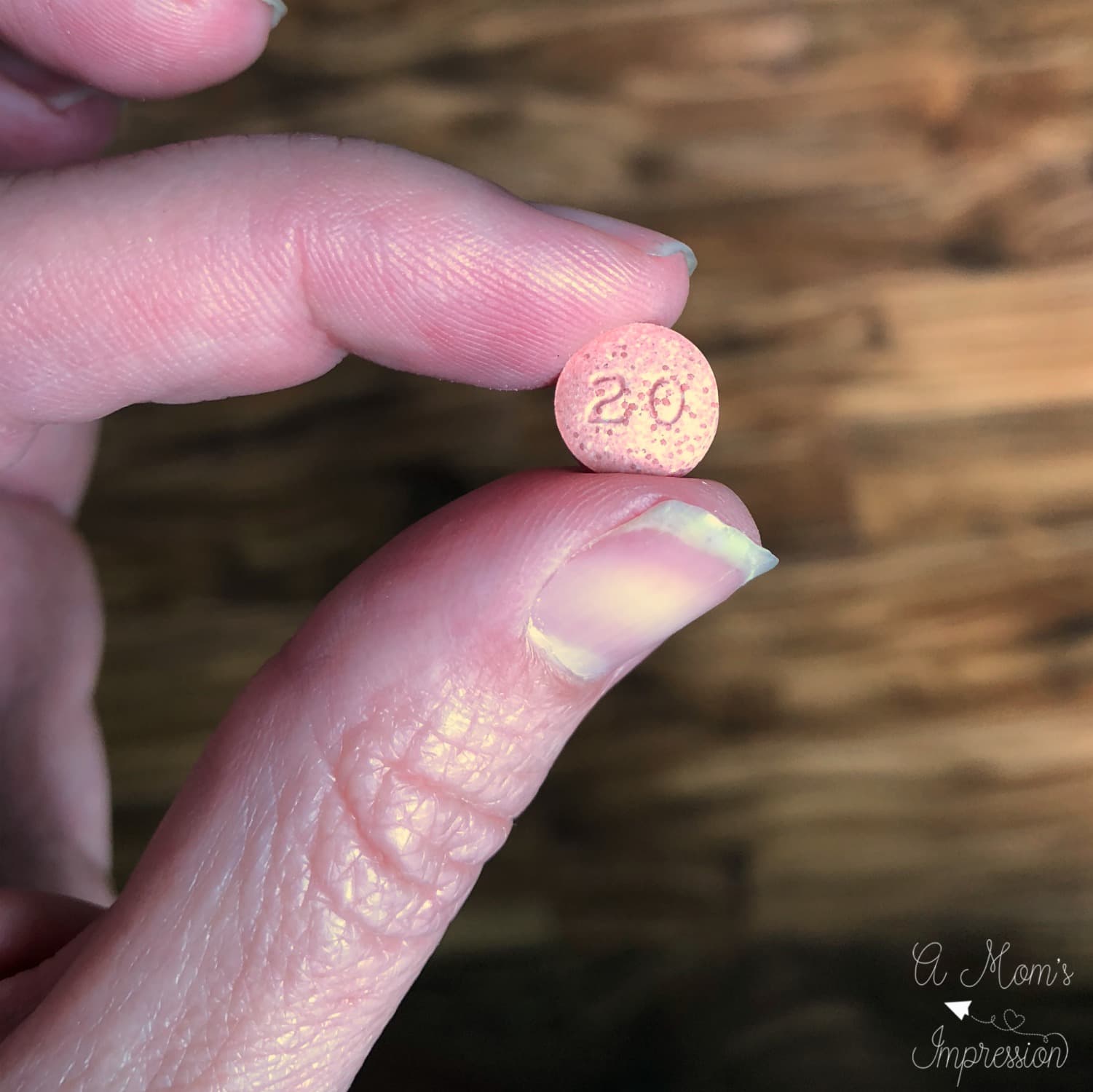 If you suffer from heartburn there are ways to help you feel relief. To find Omeprazole ODT at a store near you, check out the Store Locator at dissolveyourheartburn.com.