This shop has been compensated by Collective Bias, Inc. and its advertiser. All opinions are mine alone.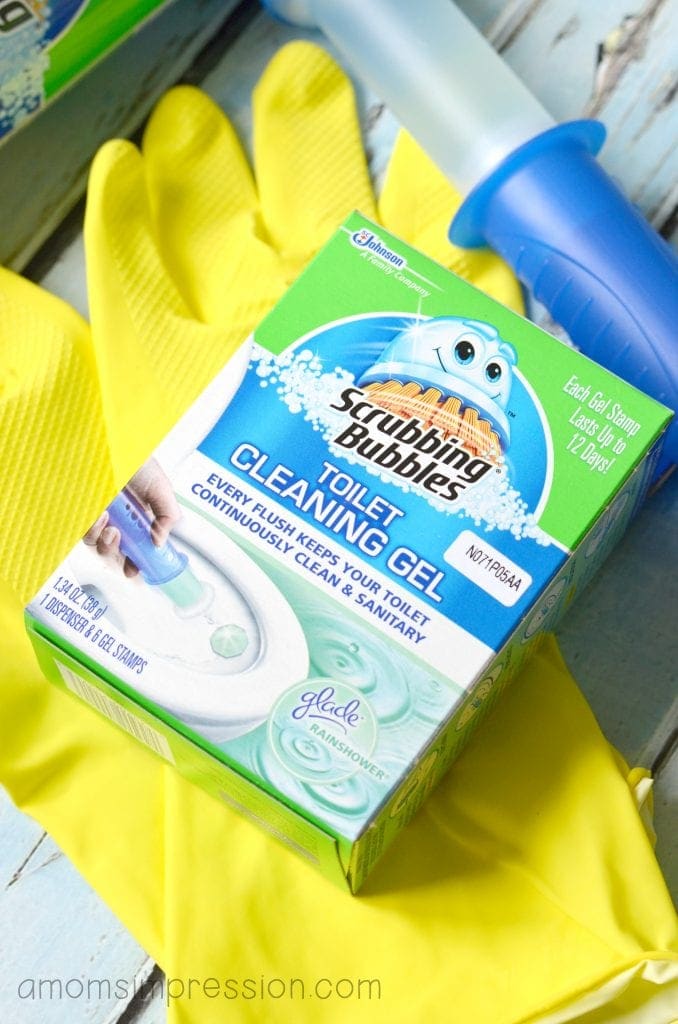 I am not a huge fan of big messes.  I love my family to pieces, but they are messy at times, especially behind closed bathroom doors. I don't exactly like spending a lot of time cleaning them either, but that is just part of my job as a mom.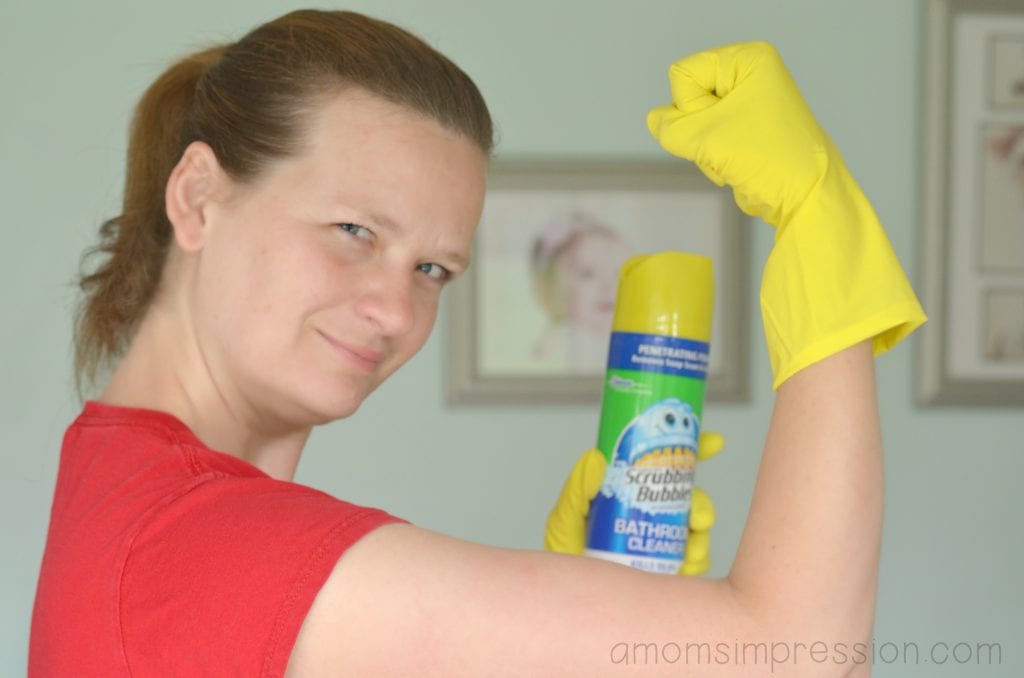 Cleaning up the house doesn't have to be the daunting task. There are ways to break up your cleaning routine so that it is easier and more manageable as well.  I have 4 easy steps that I utilize to keep my household clean and keep me from being overwhelmed.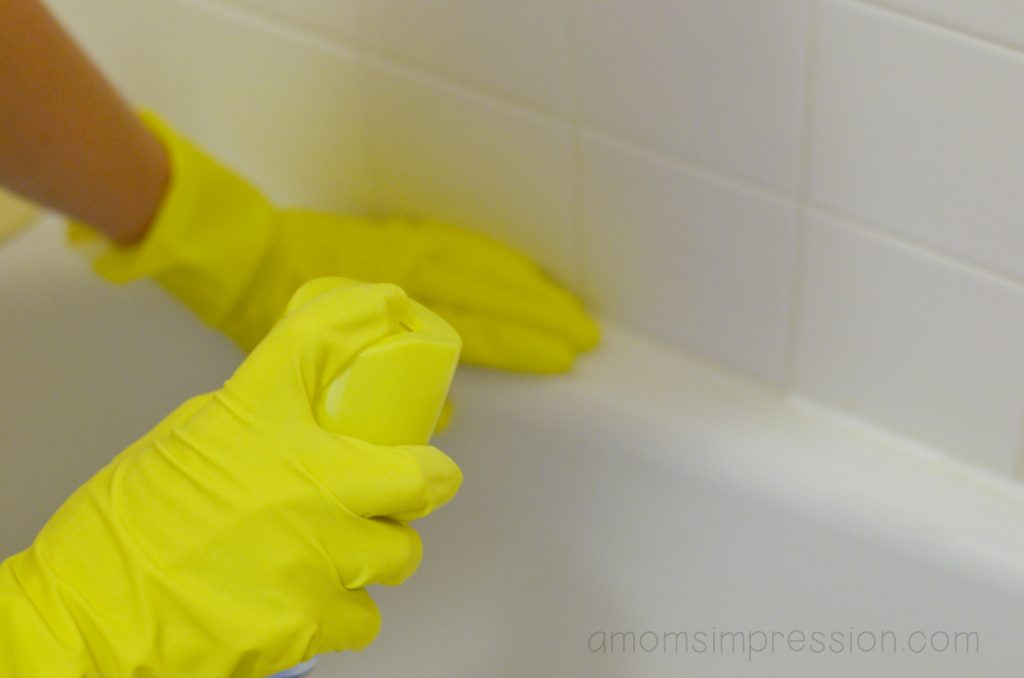 First, break down cleaning tasks into a manageable schedule. Trying to tackle the entire house at once is enough for me to feel overwhelmed.  I created a daily cleaning checklist (that you can print by clicking on it) to keep my tasks small and manageable.  I clean 3 things a day.  The areas that are not on the list, I tackle on the weekends like the hallway.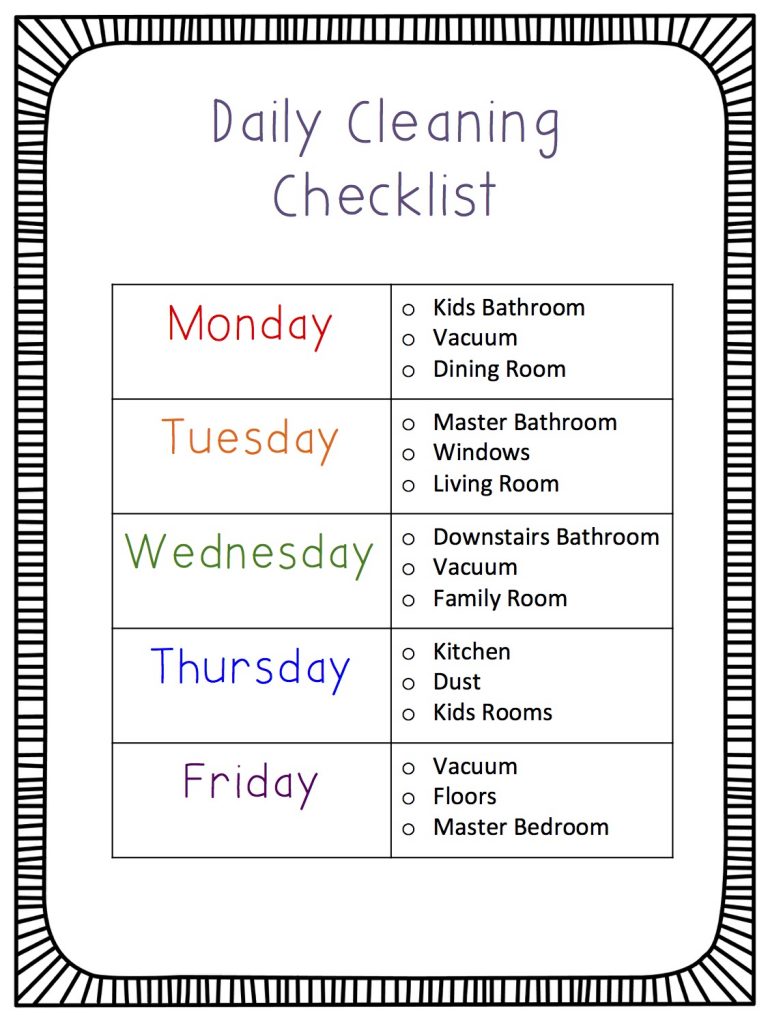 Make a cleaning playlist on your phone and enjoy your favorite music while you work. I use this same philosophy at the gym.  I have different playlists that will inspire me in whatever tasks I am doing.  I find that having my favorite music to inspire me makes the task a little bit easier to handle.
Set aside the least busy time of the day for you to clean and utilize it.  I don't recommend cleaning while your kids want to play; it is a recipe for disaster.  I usually do my cleaning the first part of my kids' naps so that I can relax and during the second half after my cleaning is done.  If I am not at home during the day, I will clean immediately after the kids go to bed so that I have some time after that to wind down for the evening.
Use products designed for the task that you are working on.  With a toddler who is potty training, a 6-year-old boy and my husband, you can imagine how messy our bathrooms can get.   When it comes to cleaning up the bathrooms, I love Scrubbing Bubbles®.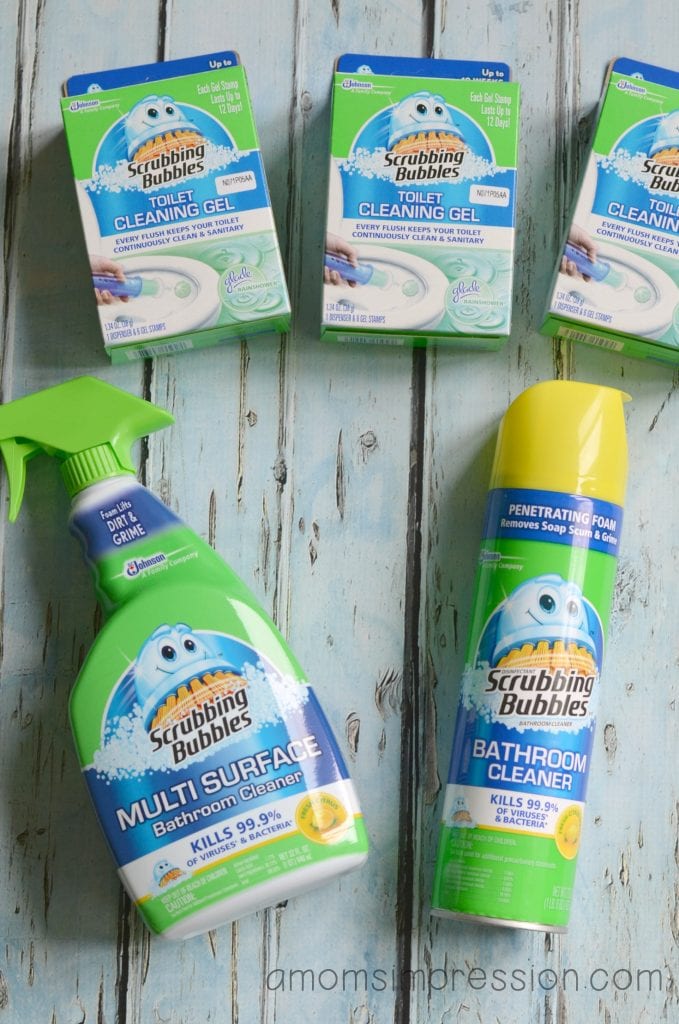 The other day we were shopping at Dollar General and we found some great prices on our favorite Scrubbing Bubbles® products, so we stocked up!  I am never without my favorite Scrubbing Bubbles® Toilet Cleaning Gel and bought an extra one to keep in each of our bathrooms.   I also picked up some Scrubbing Bubbles® Lemon Scented Bathroom Cleaner that will kill 99.9% of viruses and bacteria on the hard surfaces in my bathroom, like the tub!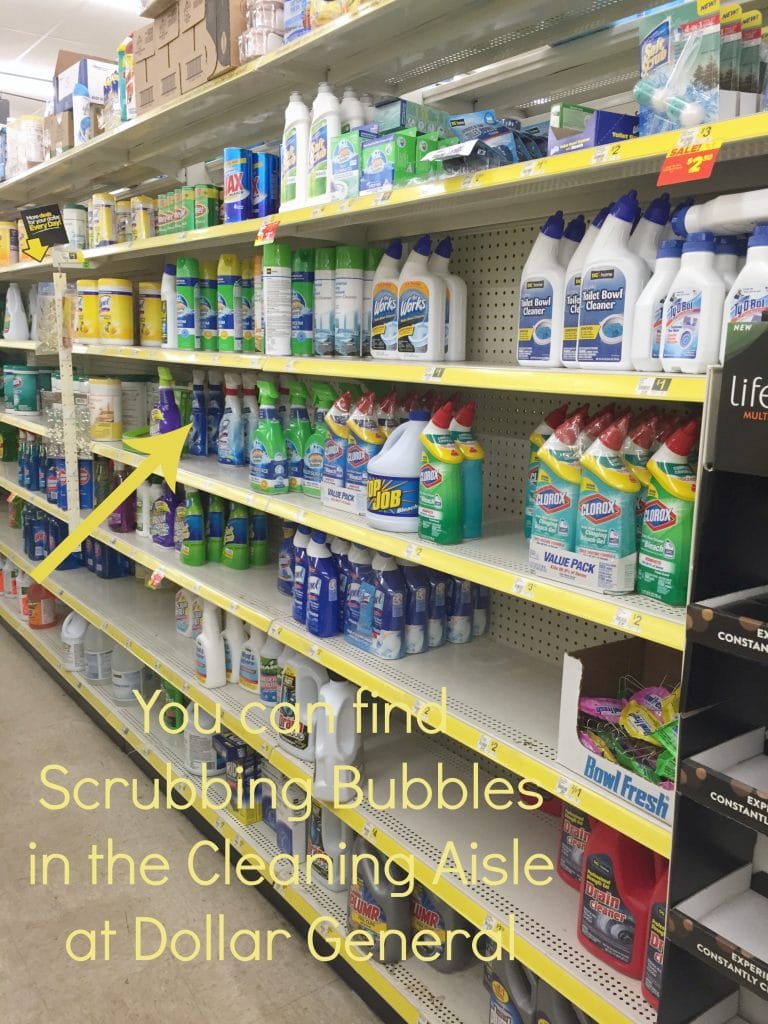 Having the right products on hand keeps the task of cleaning much easier.  Right now you can get a great deal on your favorite cleaning products at Dollar General.  From 7/12-8/2 Scrubbing Bubbles® will have the following coupons on the DG Coupon Center:
$0.50 off any Scrubbing Bubbles® Bath Product
$1 off any Scrubbing Bubbles® Toilet Cleaning Gel
$0.50 off any Scrubbing Bubbles® All Purpose Cleaner
These specials are on top of Dollar General's already low prices so you should be sure to stock up like we did!
So, I need to know how you do it.  How do you make the chore of cleaning your house manageable?  Share your tips!