Some people are born with fantastic teeth. Sadly, I was not one of them. I am one of those people who have to take extra care of my teeth and have frequent fluoride treatments to prevent cavities. There always seems to be something that the dentist comments on when I go see her twice a year.
On this past visit, I was a little taken aback when she mentioned that I needed to start taking care of my gums just as much as I do my teeth.  I hadn't really thought much about that, but she is right.  I need to take care of my entire oral health, not just the teeth.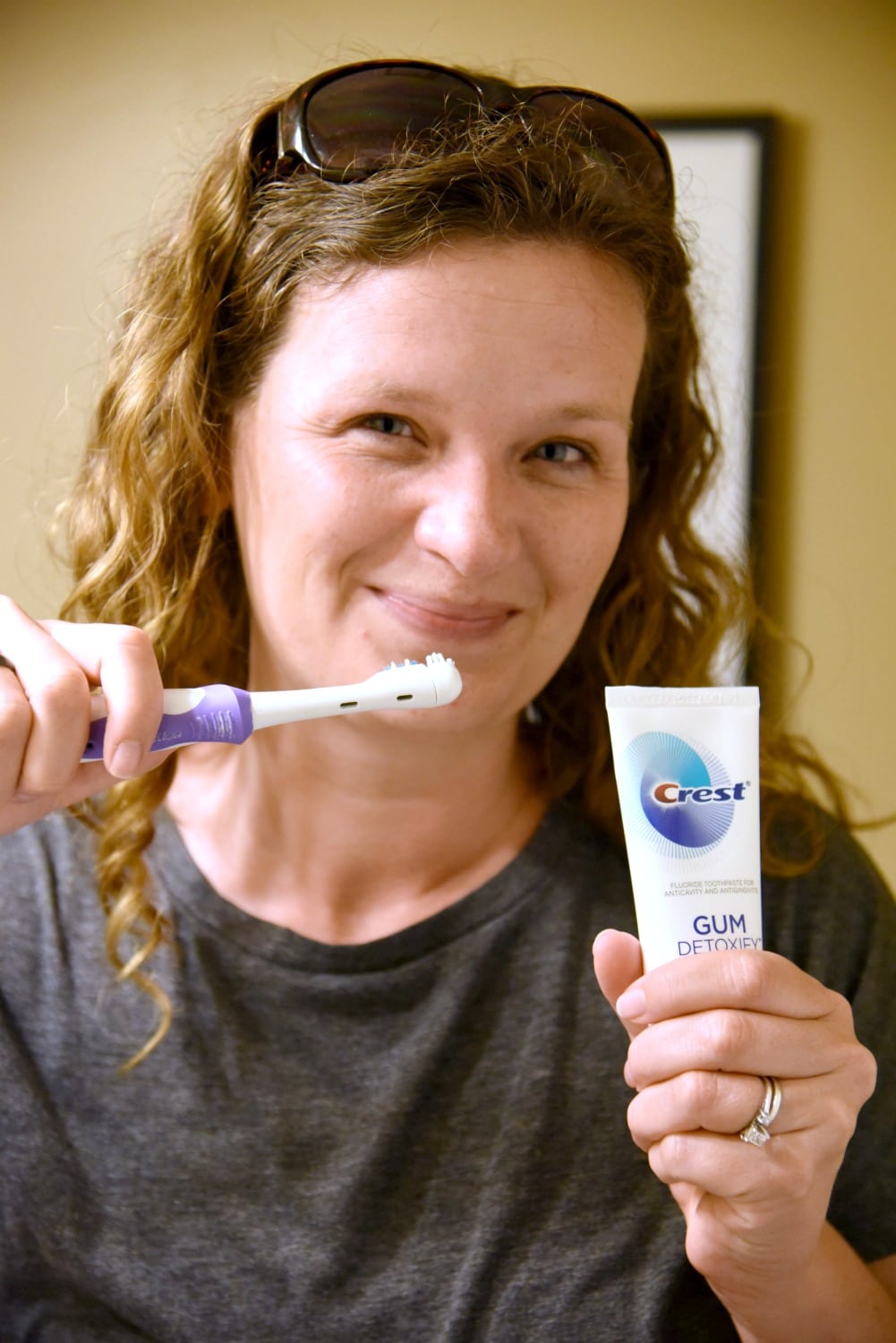 Ever since my appointment, I have been taking some time to figure out some ways I can give my gums the proper care they need. To my surprise, there are several ways to get healthy gums and it doesn't take that much more effort than what I was already doing. In fact, I found these 3 easy steps will help tremendously.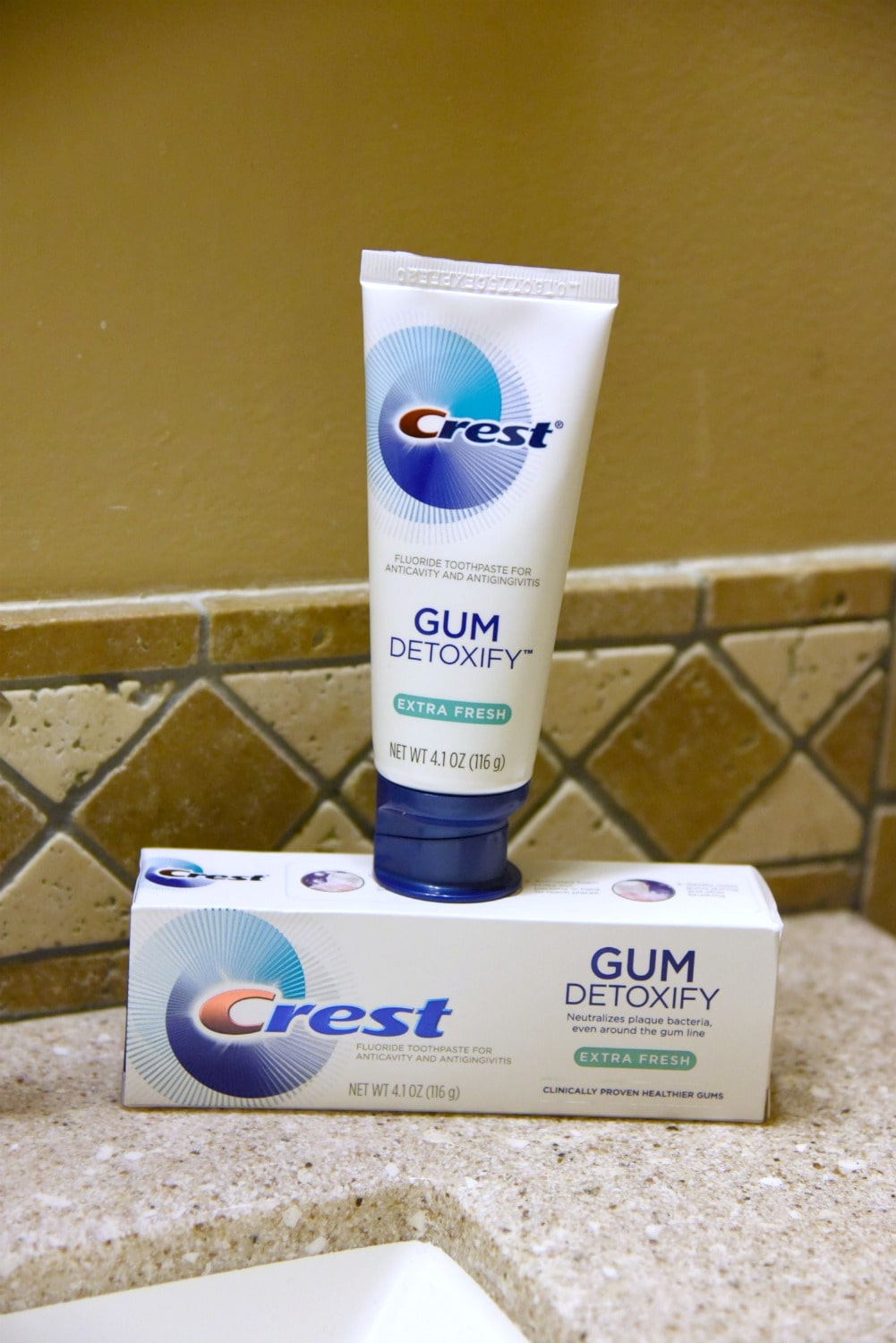 3- Easy steps to Improve Oral Gum Health
Change out your toothbrush often
Floss your teeth daily
Switch your toothpaste
One of the most simple changes you can make to obtain healthier gums is to change your toothpaste.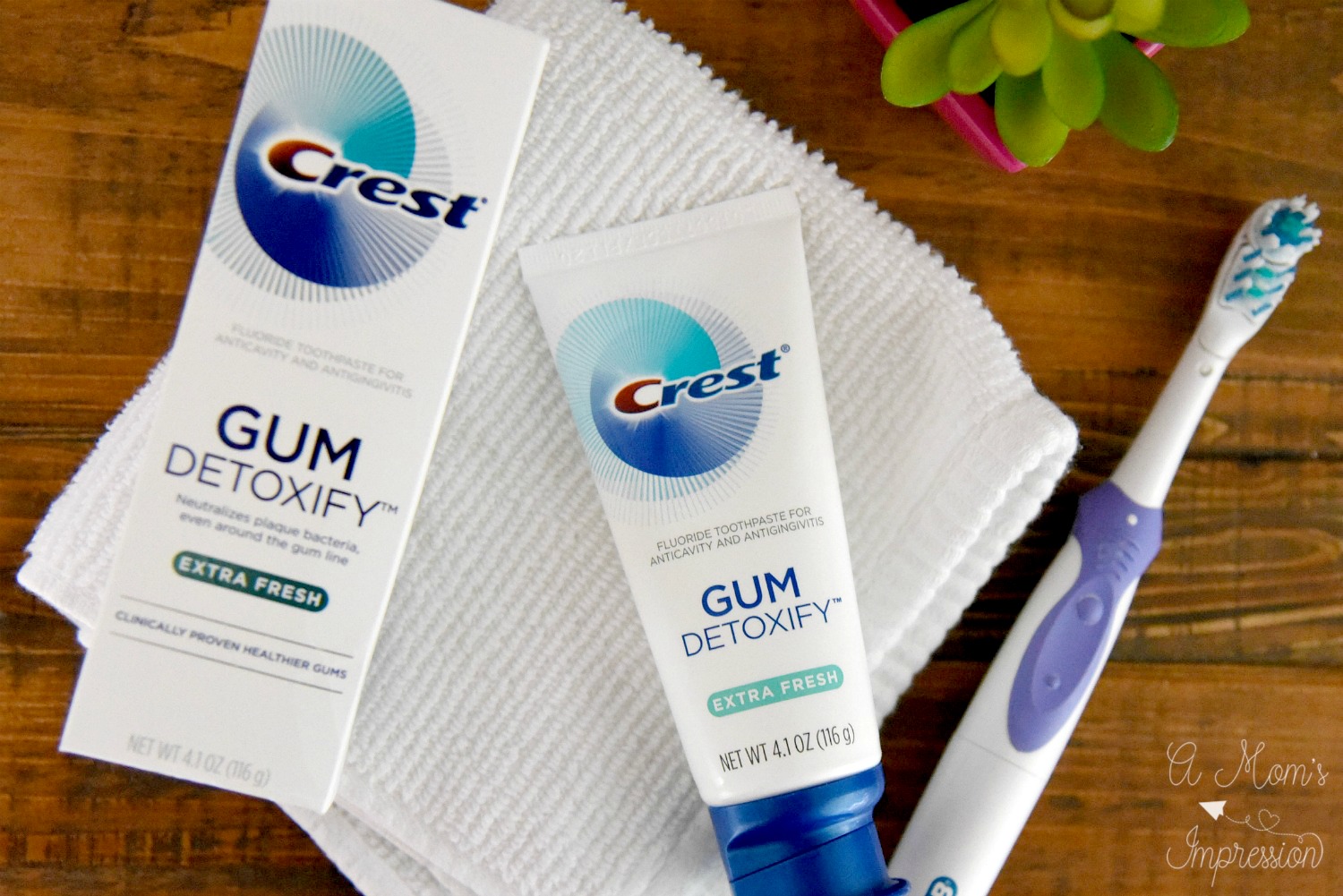 Crest recently introduced an evolutionary new paste, Crest Gum Detoxify, that is currently available at your local Walmart store.  Crest Gum Detoxify is formulated especially for those who need a little bit more help with taking care of their gums. The secret is the Activated Foam technology that will actually reach below the gum line where other products might not be able to. The ability of Crest Gum Detoxify to do this has been clinically proven to lead to healthier gums.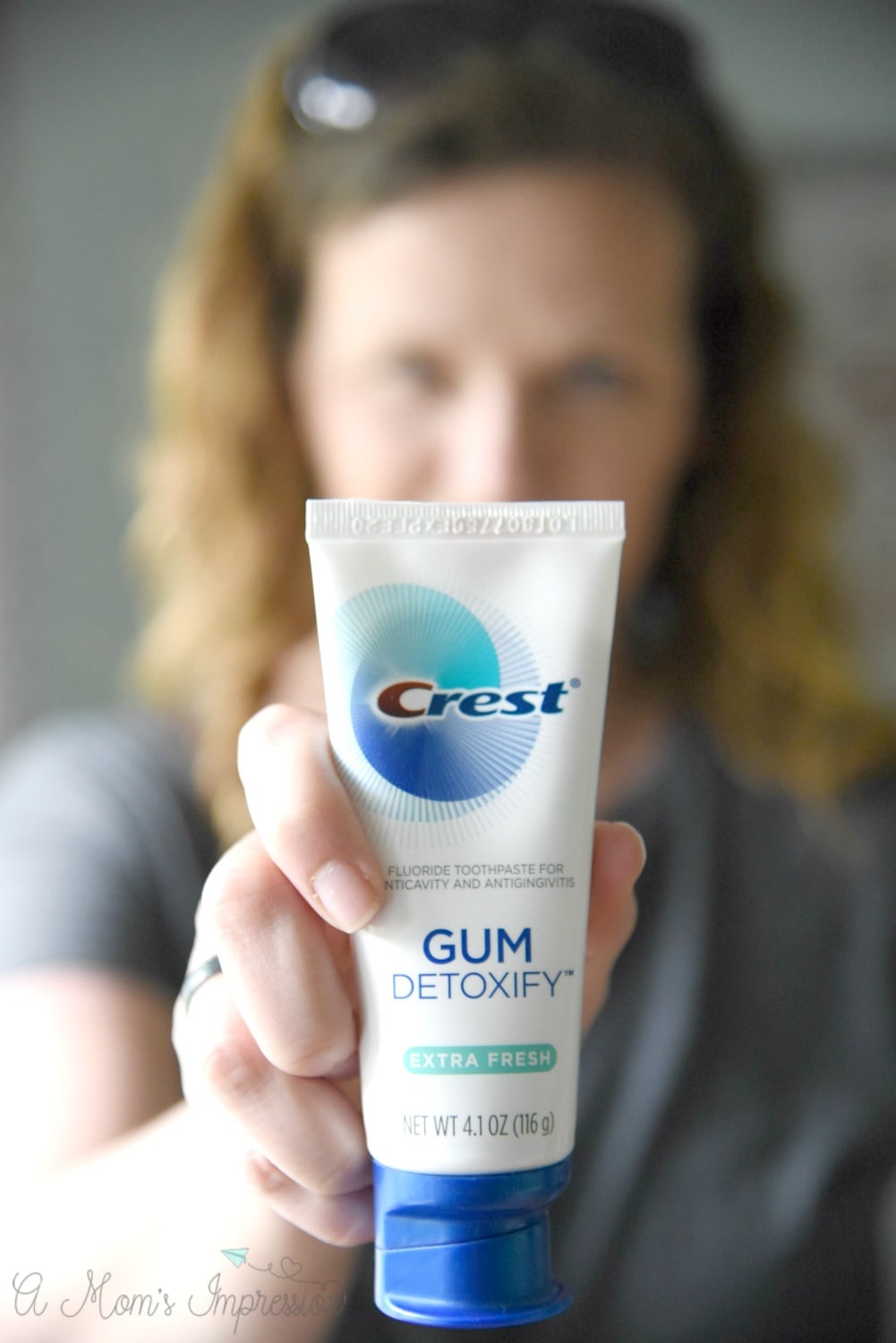 Crest Gum Detoxify is available in a few different varieties including Deep Clean, Extra Fresh, Gentle Whitening and Two-Step varieties–each giving your gums a gentle, cool feeling during and after brushing.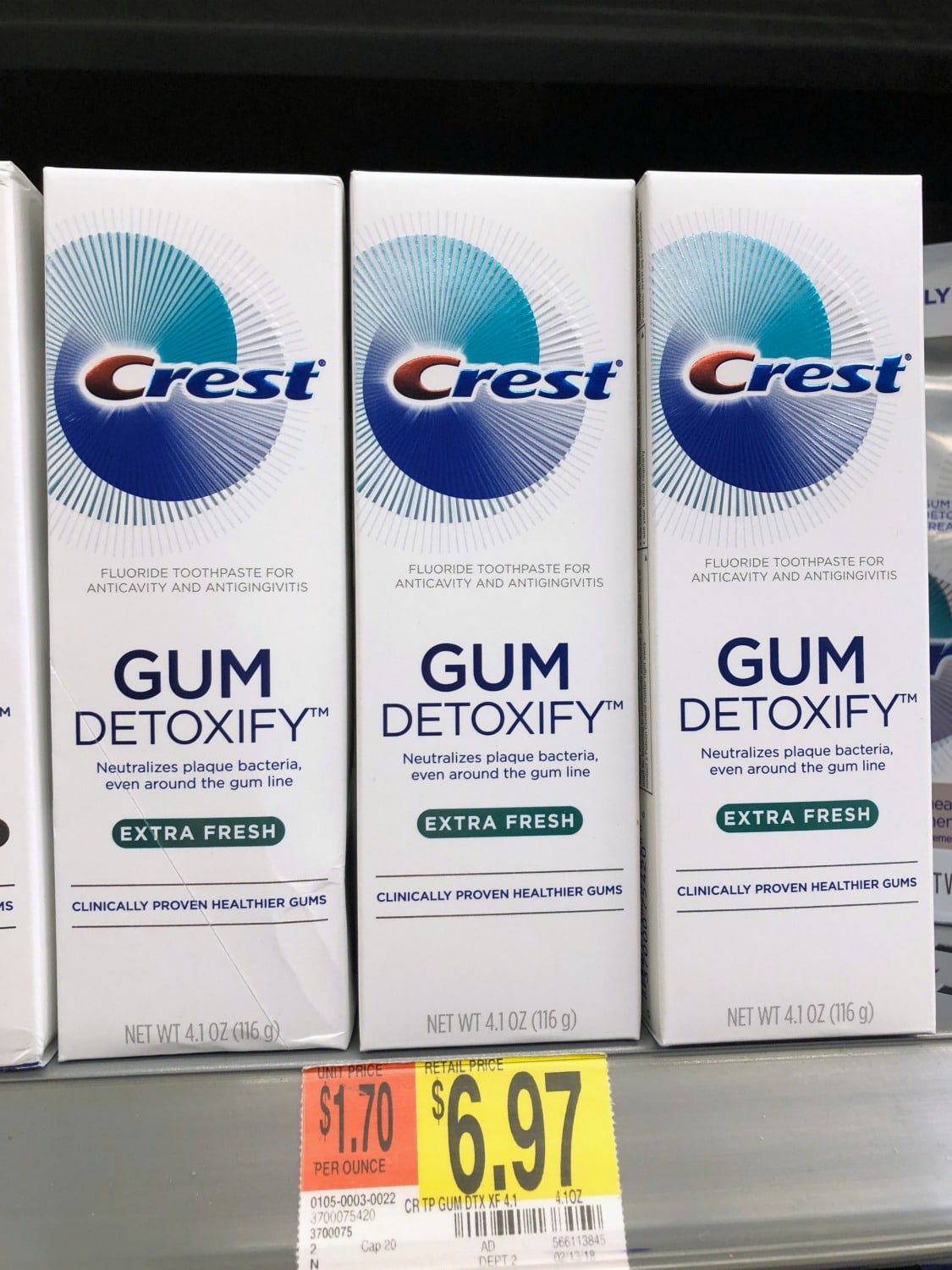 Crest Gum Detoxify is available at drugstores, mass retailers (like Walmart), and eCommerce sites nationwide! Keep an eye out at your local Walmart store for the special endcaps promoting Crest Gum Detoxify.  ALSO… right now you can download a $2 off savings coupon through Ibotta.
For more information about Crest Gum Detoxify, visit www.crest.com. Like Crest on Facebook and Instagram or follow @Crest on Twitter to receive updates and learn more about oral health.