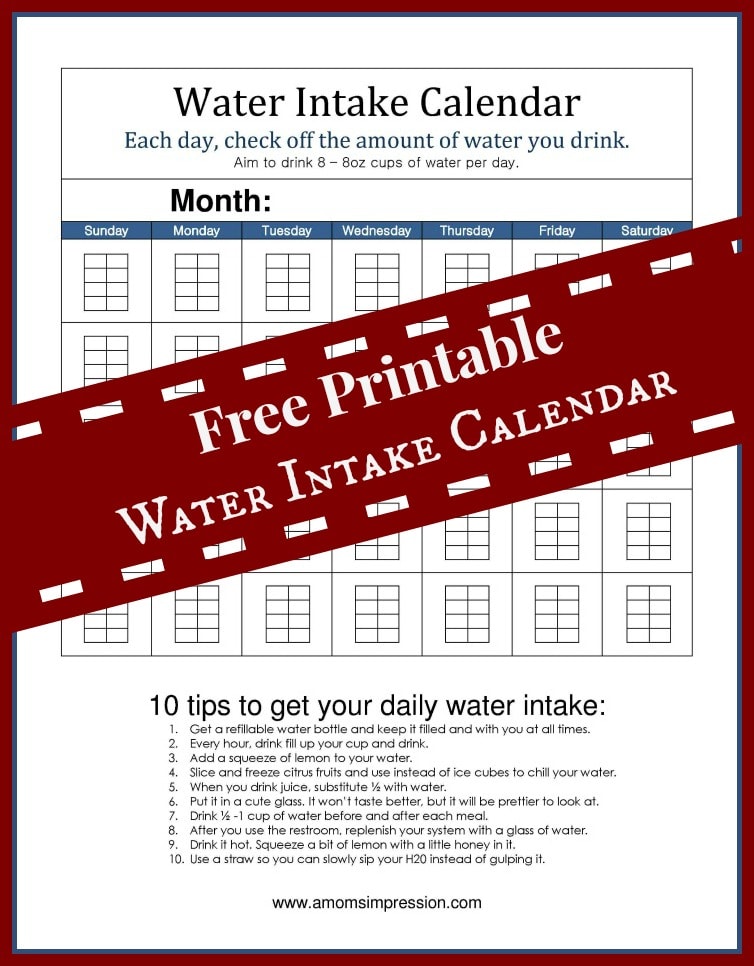 You might have noticed that I haven't mentioned any New Years resolutions.  I purposefully don't do resolutions because, frankly, I suck at them.  I prefer to set some goals for myself.  This year I have a very large goal of finishing the Indianapolis 500 Mini Marathon in May.  One of the major reasons I set this goal for myself is because I want to lead a much healthier lifestyle than I currently lead.  Its true that I still have a few pregnancy pounds that I need to shed from both of my kids' births, but to be honest I could have started a few pounds lighter to begin with. Over the course of the month you will see a few posts about little changes I am making to my life to incorporate this new healthier lifestyle.  I don't think I need to make major changes, just little ones here and there.
The first change that I will be implementing is the amount of water that I drink every day.  I am horrible when it comes to drinking water.  In fact, I can go days without drinking water, it has always been a struggle of mine.  To help make sure that I am drinking the recommended amount of water I have been using this free printable water intake calendar.  I love the simplicity of the form, I simply check off a box every time I drink 8 ounces of water.  I am not to my goal of drinking 8 a day, but I have been more aware of how much more water I need to drink.  It has been very motivating for me.
I hope you can benefit from it as well.  To download simply click on the picture above or click here!
I hope 2014 finds you and your family happy and healthy!