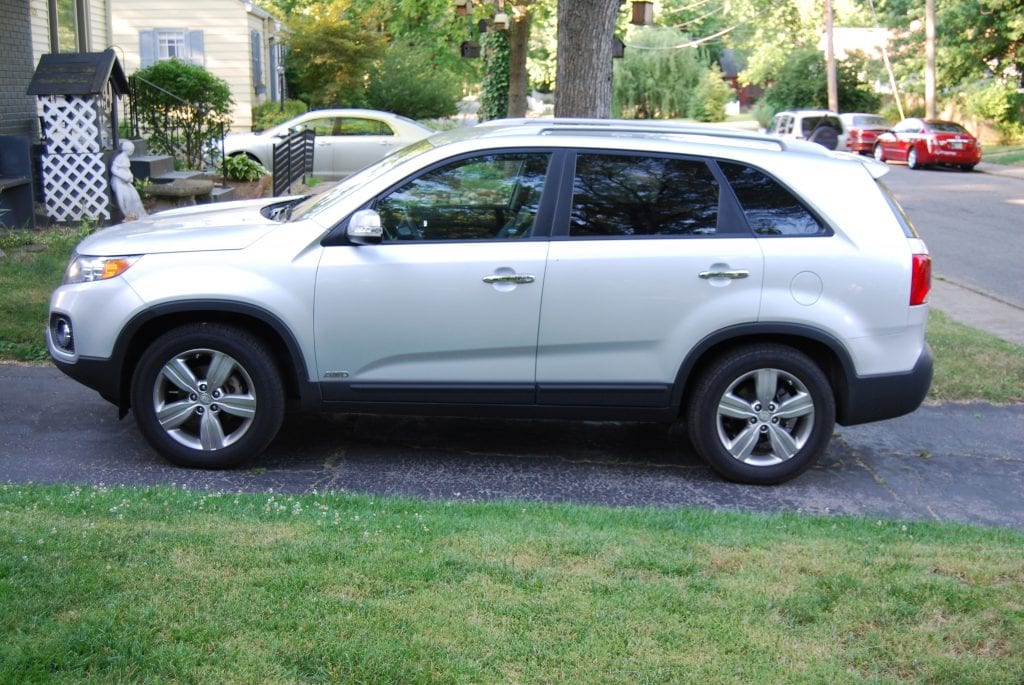 I bought my first brand new car at the age of 20.  It was a 1997 Kia Sephia. I loved it and ended up driving it from Idaho to Indiana when I moved in 1999.  It was a great first car, and I didn't have to worry about something breaking on it because it came with a great warranty.
Fast forward to 2012.  Now I have two kids and a very large dog.  I need a vehicle that can accommodate all of us, but that is not too large.  We were sent a 2012 Kia Sorento to try out for a week during our trip to Hilton Head. Here I am taking you on a tour:

I love all the features of the 2012 Sorento.  One of the first ones that I fell in love with was the keyless entry and push button star.  It does take a little getting used to, but as long as you have the key in the vehicle all you have to do is push a button to start the car. The GPS was a nice bonus, especially on a long road trip. I don't think I would have made it through Nashville on my own while my husband took a nap without it.
The Satellite Radio was also a nice feature.  I know you have to pay extra for that, and my husband and I debated if it was worth the added expense.  I wasn't sure, especially because the Kia has bluetooth wireless technology that will connect with your smartphone and an iPod adapter so you can listen to all your music through the entertainment screen.  There are even controls on the steering wheel to adjust volume and change the track.  I love this feature because it makes it a lot safer to drive and listen to music.
This car is truly a family friendly vehicle.  There is an option for a third row of seats.  This came in handy because between the two car seats (which fit nicely, but snug,  into the back seat) we wouldn't have had enough room to transport more than 5 people.  We used the third row of seats when our family went to the beach.  My mother in law sat in the third row and she reported that it was roomy and comfortable.
The Sorento gets 28 mpg on the highway, and 21 mpg in town. This is great as we have another AWD compact SUV and we don't get this good of millage out of that one so I was really impressed.   I know families everywhere will be excited about this considering gas prices were hovering around $4 a gallon during our trip!
We drove a long way in the Sorento.  We found it to be very comfortable (check out our on the road video to see our thoughts while driving).  I was able to crawl into the back seat from the front seat to feed and entertain the kids when needed.  The heated seating would be a great feature in the winter.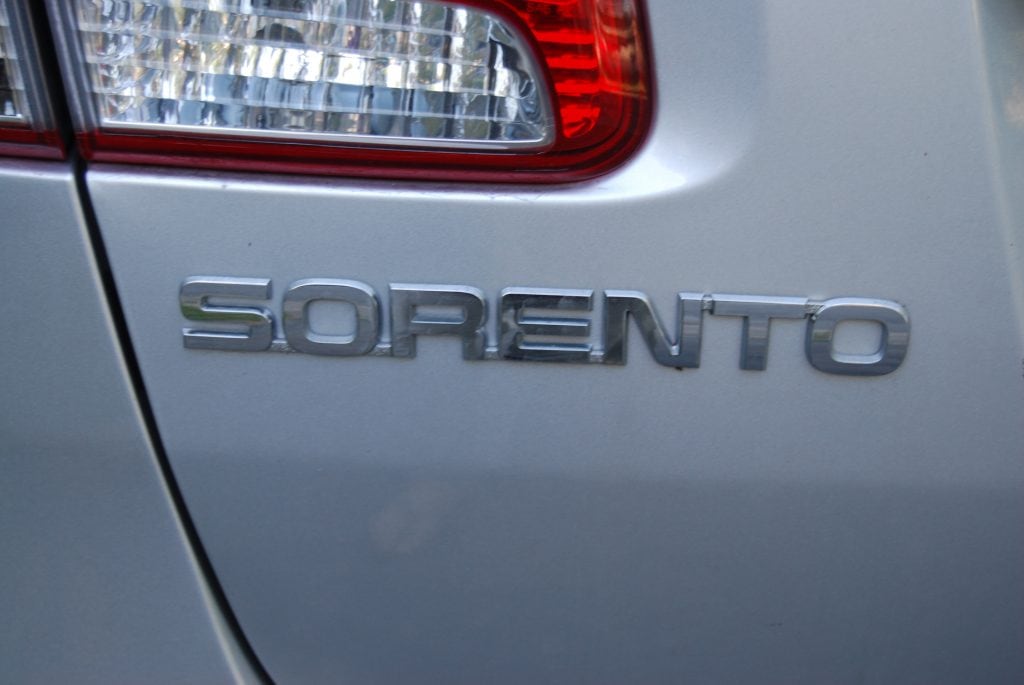 We were very happy and impressed with the Kia Sorento.  It fulfilled all of our needs for a vehicle during our vacation.  You can learn more about the Kia Sorento on Kia's Website.
A huge thank you to Kia for providing a vehicle for us to drive for a week.  All opinions are mine!