I can't believe I am saying this, but I am going back to school tomorrow!  The summer just flew by and it is time to face the fact that I must go back to work.  I meet my new class of first graders on Monday morning.  I assume I feel a little like they must do, anxious, excited and a little scared.  This year should be interesting with my son being in first grade as well.  It will be nice being on the same schedule, I am sure we may even get to eat lunch together sometimes!  Instantly when I think of that I think about finding some Kid Friendly Lunches to make for him. We both prefer that I make his lunch in lieu of eating hot lunch at school.
Jonah was once a reluctant eater and extremely picky.  Trying new foods was very hard for him.  I came across a bento box that keeps all his food separate and he really seems to like it. It has helped my picky eater eat foods he otherwise wouldn't try!  Get it here!
Bentgo Kids Childrens Lunch Box – Bento-styled Lunch Solution Offers Durable, Leak-proof, On-the-go Meal and Snack Packing (Blue)
&
Our lunch menu can get a little predictable. This year, I want to mix it up a little since he is starting to be more adventurous with his eating.  I found a great variety of kid-friendly lunches that I want to share with you.  I hope this helps with all your Back to School planning!

20 Kid Friendly Lunches
1. Black Forest Ham and Cheddar Melt | A Mom's Impression
2. Chicken and Veggie Muffins | Our Family World
3. Pizza Crescent Roll Ups | Amanda's Cookin'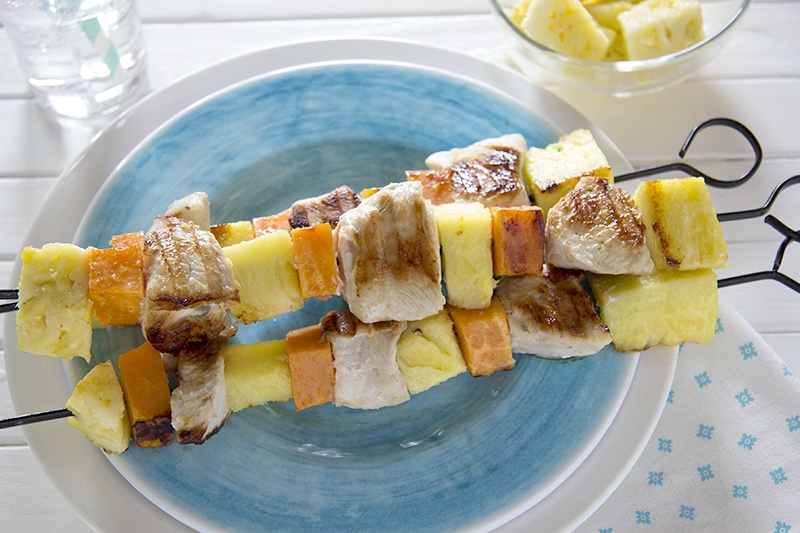 These Turkey Kebabs would look so cute using these kid-friendly skewers in a lunchbox!  Just saying…
4. Turkey Kebabs | True Food Movement
5. No Bake Fruit Pizzas | Two Healthy Kitchens
6. Avocado Tomato and Chicken Wrap | A Mom's Impression
7. Grilled Citrus Chicken Kabobs | A Dash of Sanity
8. Greek Yogurt Dippers | Life a Little Brighter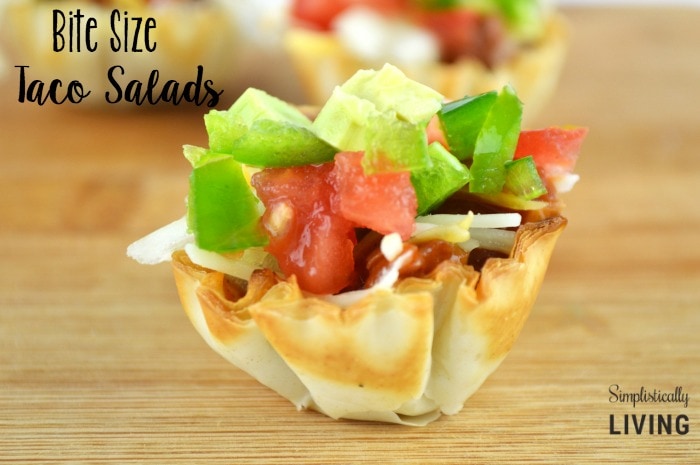 9. Bite Size Taco Salads | Simplistically Living
10. Buffalo Chicken Quesadilla | The Life Jolie
11. Loaded Tot Kabobs | The Country Chic Cottage
12. Bacon Grilled Cheese Braid | The Gracious Wife
13. Peanut Butter Roll Ups | Living Sweet Moments
14. Copycat Taco Bell Quesadillas | The Gracious Wife
15. Baked Crispy Cheddar Chicken Fingers | Dinner at the Zoo
16. Strawberry Peanut Butter Quesadillas | Two Healthy Kitchens
17. Pigs in a Blanket | Glue Sticks and Gum Drops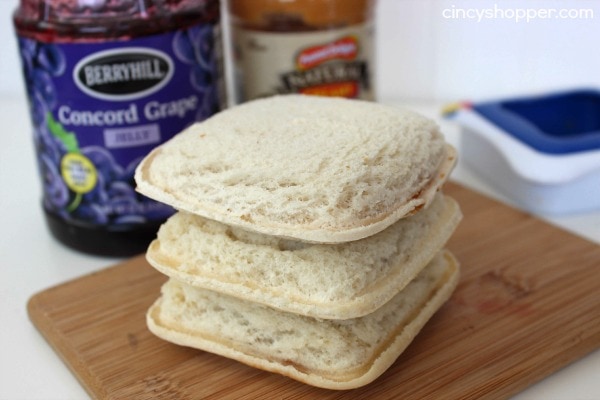 (Check out this Sandwich Sealer N Decruster that was used to make these DIY Uncrustables) We use this for many kid-friendly lunches! And I just found this adorable little bear one that your younger kids would love!

QTMY Little Bear Shape Sandwich Bread Cake Mold Maker DIY Mold Cutter Craft
18. DIY Uncrustables | Cincy Shopper
19. Ham and Cheese Roll-Up | Practical Mommy
20. Corn Dog Bites | A Mom's Impression
For more kid-friendly lunch recipes be sure to visit our newest roundup 20 More Kid-Friendly Lunches as well as our collection of the best kid friendly Instant Pot recipes!
The food is just half of the fun of a great kid-friendly lunch.  I love to pack my kids' lunches in fun bento-type boxes that they enjoy like these:
7 Pack Color Meal Prep 3 Compartment Portion Control Plastic Bento Lunch Box Food Container and 1 FREE ice pack – Youngever Home – Microwavable – Dishwasher Safe – BPA Free
Bentgo All-in-One Stackable Lunch/Bento Box, Green
Lunch Bento Box, Iwotou Microwave and Dishwasher Safe Lunch Box with 5+1 Separated Containers (Blue)
&
In fact, they are so perfect for portion control that I use them myself when I pack a lunch.  Every little thing counts when it comes to getting your kids to eat their lunches so when it looks fun and appealing they are more likely to eat it!
What are some of your favorite things to pack in your child's lunch?  I would love more suggestions for kid-friendly lunches!
This post contains affiliate links.  Thank you for supporting our site.