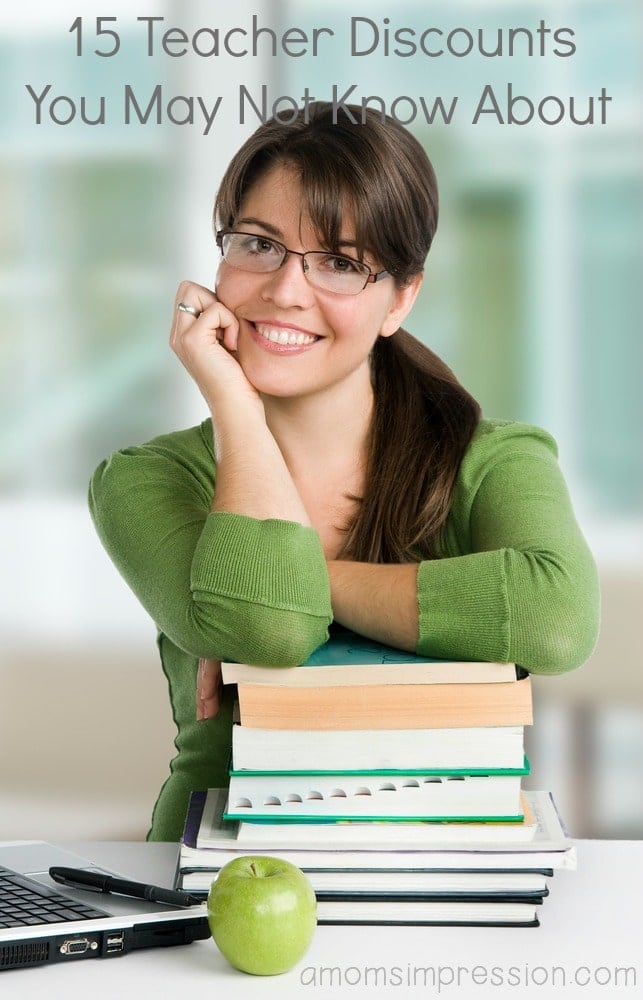 I love getting discounts!  I have known about stores that give teacher discounts,  but when doing a little research I found some surprising new ones.  I know I am going to be on the phone with AT&T today!  Check out some of these Teacher Discounts you may not have known about!
1. Barnes & Noble
Be sure to sign up for your Educator's Card and get 20% off all regular purchases and 25% off during Teacher Appreciation Days.
2. Big Lots
Big Lots holds a teacher Appreciation Day each August, giving teachers a 15% discount when you present your ID. This discount is typically valid on all items, including sale items.
3. Ann Taylor Loft
Get dressed for less. Show your educator's ID and get 15% off regularly priced merchandise. Offer valid in store only and not online.
4. Talbots
Get 15% off regularly priced merchandise when you show your educator's ID card. This offer is valid in store only and not online.
5. PETCO
PETCO gives a limited number of teachers a free aquarium each year. Contact your local store and ask how to take advantage of this offer!
6. AT&T
Call billing and let them know about your educator status. You can save 10% off your monthly bill.
7. Apple Store (online only)
Enjoy a savings of up to 15% when you shop at Apple.com. There is a specialty, online store for educators where you can find excellent, exclusive deals.
8. Sprint
Call billing and inform them of your educator's status. You can enjoy a 15% discount on your monthly bill.
9. Michael's Craft Store
Present your educator's ID and enjoy a 15% discount. Hobby Lobby doesn't offer an educator's discount, but will waive tax on your purchase with the appropriate paperwork or school tax ID number.
10. Office Max
Join the MaxPerks rewards so you can earn a $10 gift card for every $75 you spend in their store.
11. Crayola
Register at crayola.com for the Gold Star Rewards program and earn all sorts of fun discounts and incentives.
12. Various National Parks
While this deal varies amongst parks, you can get up to 15% off admission at many national parks. Just ask upon entrance if this discount is offered.
13. Jo-Anne Fabrics
You can sign up for the Teacher Rewards Discount Card that entitles educators to 15-percent off all purchases.   You will need your school ID card.
14. J. Crew
The next time you're shopping at J. Crew, whip out that school ID to save 15 percent on your purchase.
15. Banana Republic
Bring your valid teacher ID to a Banana Republic store and receive 15-percent off full-price purchases.
16. Meijer
Bring your valid teacher ID to a Meijer Customer Service desk and they will give you a coupon for 15-percent off your purchase. Click here for the details!