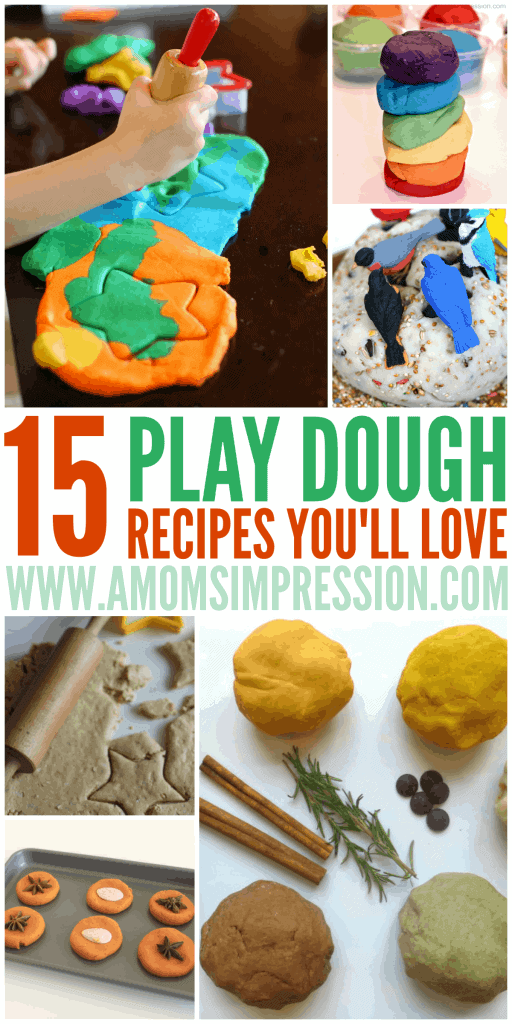 I have loved play dough ever since I was a kid.  I especially love the homemade kind. My mom would make it with us, and I can still remember helping her mix the ingredients and picking out the colors that I wanted.  I can still feel the warmth from the play dough when we would mix in the colors. Some of my fondest memories are when my mom and I would create together.
While we stuck to a basic recipe, play dough has evolved over the years and there are some amazing recipes out there from edible varieties to amazing aromatherapy versions.   We found 15 (actually 16) amazing play dough recipes that you are going to love!
1. Homemade Kool-Aid Play Dough from A Mom's Impression
2. Crayon Play Dough from Sugar Aunts
3. Glowing Play Dough from TinkerLab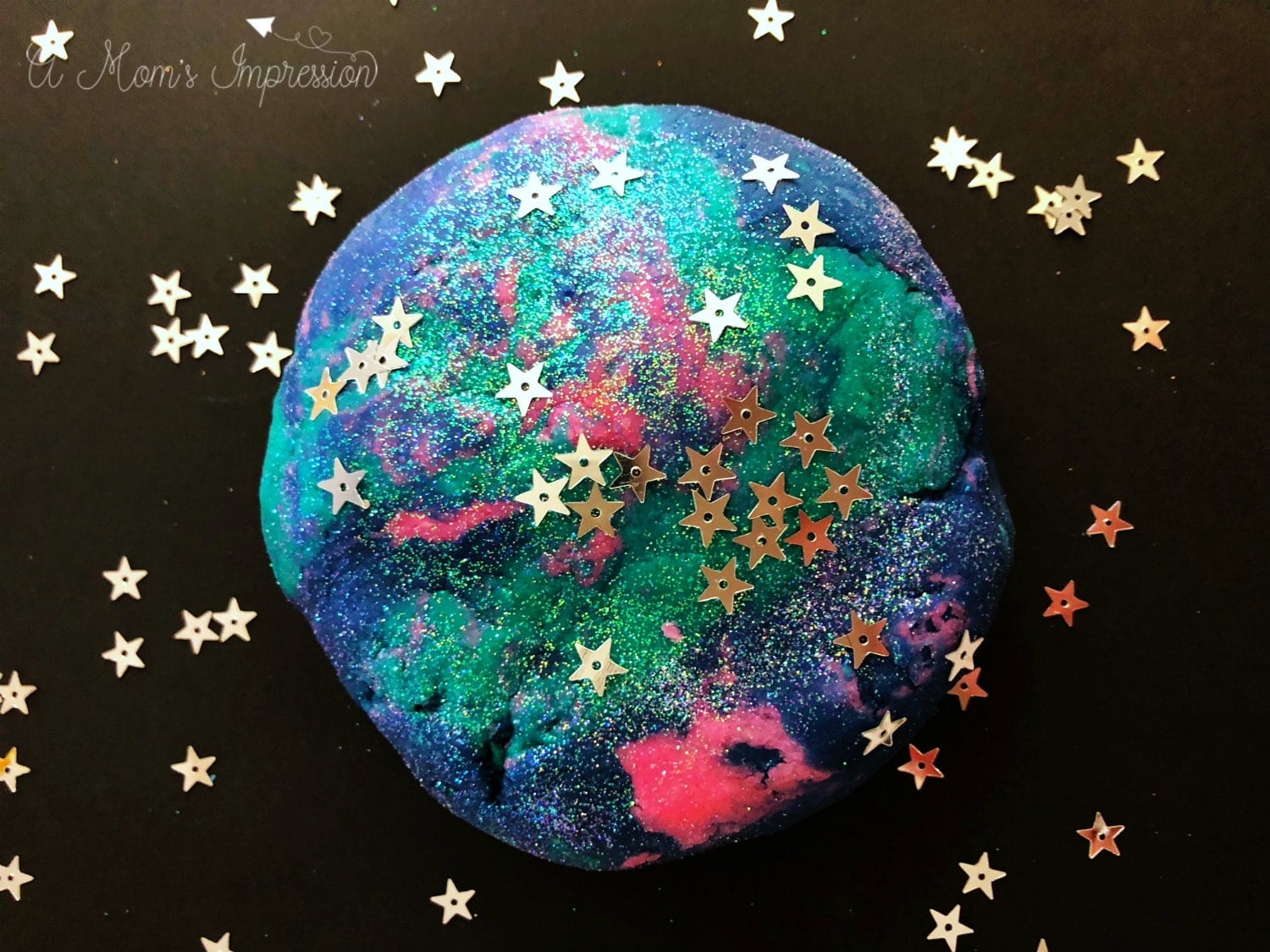 4. Galaxy Playdough from A Mom's Impression
5. Edible Gluten Free No Cook Play Dough from Fun at Home With Kids
6.Homemade Herb and Spice Play Dough from Craftulate
7. Edible Peanut Butter Play Dough from The Imagination Tree
8. Birdseed Play Dough from Twodaloo
9. Strawberry Scented Play Dough from Fun at Home With Kids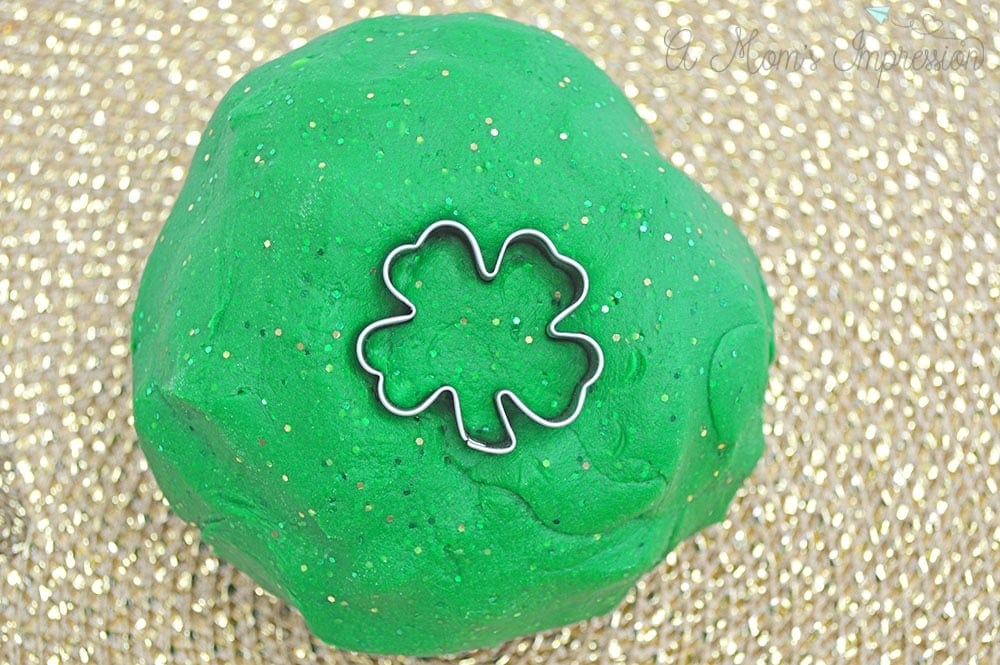 10. Glitter Playdough from A Mom's Impression
11. Erupting Play Dough from Mess for Less
12. Skin Therapy Play Dough from No Twiddle Twaddle
13. Cotton Candy Play Dough from Mama Miss
14. Gold Play Dough from Fantastic Fun and Learning
15. Pumpkin Spice Play Dough from Mama Papa Bubba
16. Cranberry Dough from Learn Play Imagine
17. Electric Play Dough from Lemon Lime Adventures
and one more to grow on…
18. Marshmallow Play Dough from The Simple Parent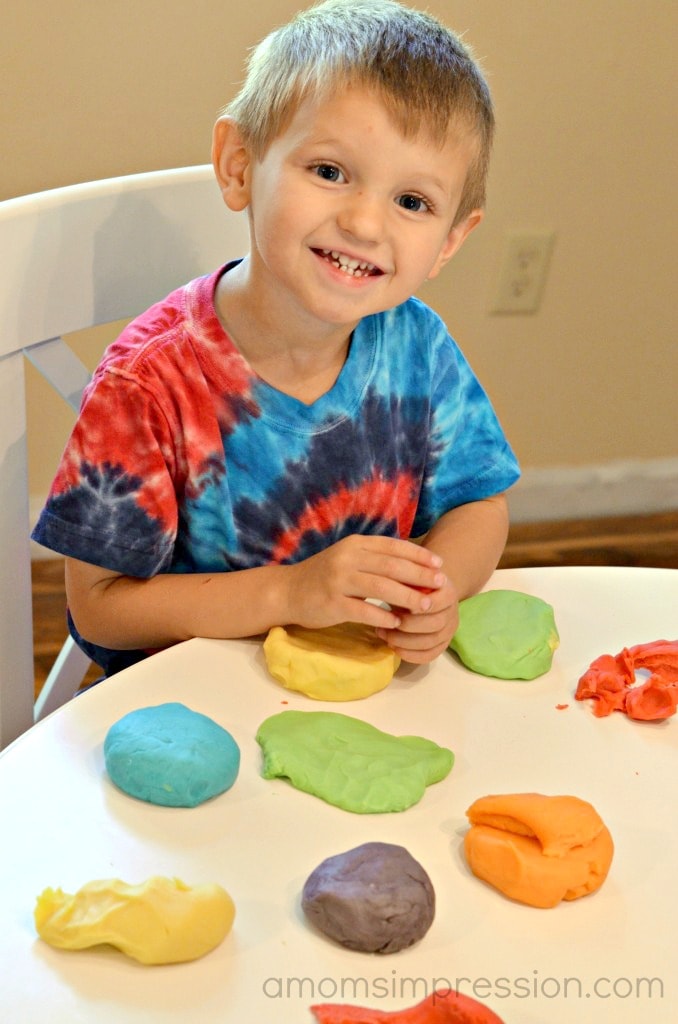 I love sharing my childhood with my kids.  When we find play dough recipes, I am immediately transported back into my childhood kitchen with my mom.  While there are many more options available today, the same principal applies, get in the kitchen with your kids and start making memories that they can share with their family some day!
Have fun creating with play dough!